If you love toys with a pop culture twist, you're undoubtedly familiar with Funko Pop figures. Known for their stylized features, these popular playthings turn beloved characters into quirky dolls. Earlier this year, we were "thankful" for the studio's line of Golden Girls PEZ dispensers and, now, it's time to celebrate the "World's Best Boss" and company with Funko's series of The Office action figures.
Perfect for fans of the hit television series, this collection immortalizes Dunder Mifflin's eccentric employees as adorable action figures. Though rendered in Funko's distinctively simple style, the figures comically capture the likenesses of the cast of characters.
Michael Scott, for example, grasps the congratulatory mug he bought for himself; Dwight Schrute is clad in one of his many mustard-color shirts; Pam Beesly wears her award-winning sneakers; and Jim Halpert sports his signature shaggy hairstyle. Kevin Malone, Darryl Philbin, and Toby Flenderson are among other regulars who have been Funk-ified.
You can find Funko's collection of The Office figures on Amazon. Measuring just four inches tall, each little toy will make a perfect desk companion—whether in your condo, your company's corporate headquarters, or, of course, your humble office.
Are you a fan of The Office? If so, you'll love these new figures by Funko, which feature everyone's favorite characters, like…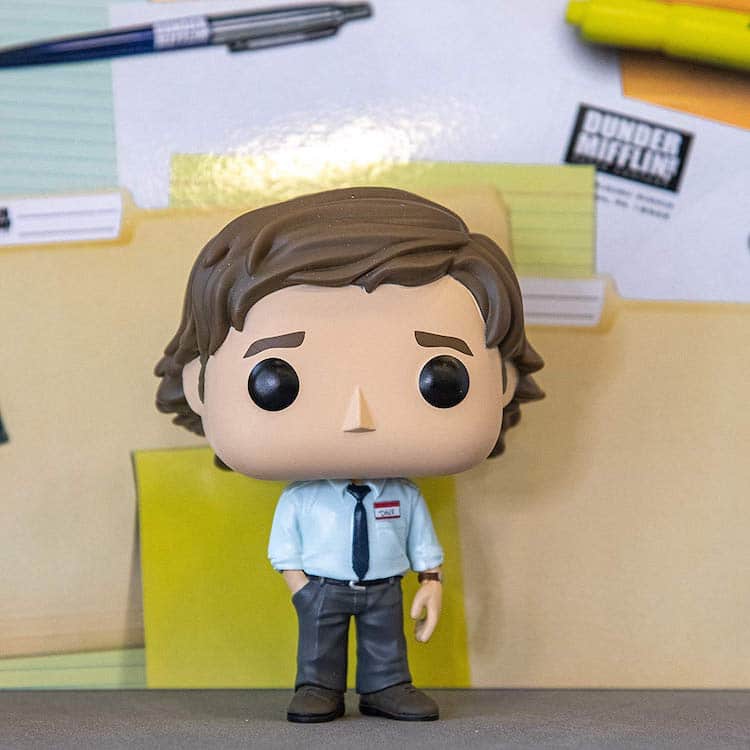 The quirky collection of toys even features some of Michael's alter egos, like Classy Santa and Prison Mike.
You can find all of these figures on Amazon.
h/t: [PopSugar]
All images via Amazon.
Related Articles:
15 Unconventional Action Figures That Make Toys Even More Fun
15+ Creative Collectible Figurines That'll Inspire You to Dress Up Your Desk
Detailed 3D Floor Plans of Famous Offices from Beloved TV Shows