Inspired by childhood classics, many contemporary designers are reimagining the products that defined their youth. In addition to temporary tattoos for grown-ups and toys for adults, this nostalgia has culminated in a new generation of action figures.
Once only modeled after crime-fighting superheroes and rough-and-tumble daredevils, action figures today have taken on new identities. Some, like the enlightened Yoga Joe series and the quirky collection of dissected toys put a fun spin on well-known playthings. Others are unexpectedly posable, impressively customizable, and even entirely wearable!
No matter your playtime preference, you're sure to find a new favorite toy in this selection of unconventionally cool action figures.
These cool action figures make traditional toys even more playful.
A couple are customizable, letting you make a mini model of yourself…
…or your best friend.
Others turn masterpieces—like the Venus de Milo, The Thinker by Rodin, and Michelangelo's David—into funny action figures.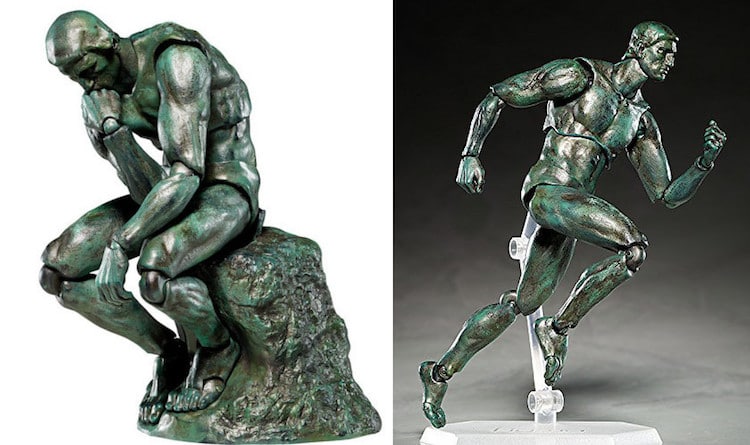 Others forego plastic for more creative mediums, including soap…
Paper…
And even cookies!
As a bonus, here's a creative piece of statement jewelry that lets you wear your favorite figurines!
Related Articles:
20+ Creative Office Products to Make Your Workday More Functionally Fun
Photos Capture Dueling Porcelain Figurines the Moment They Shatter on the Ground
Great-Grandmother Has Been Accidentally Praying to a 'Lord of the Rings' Figurine