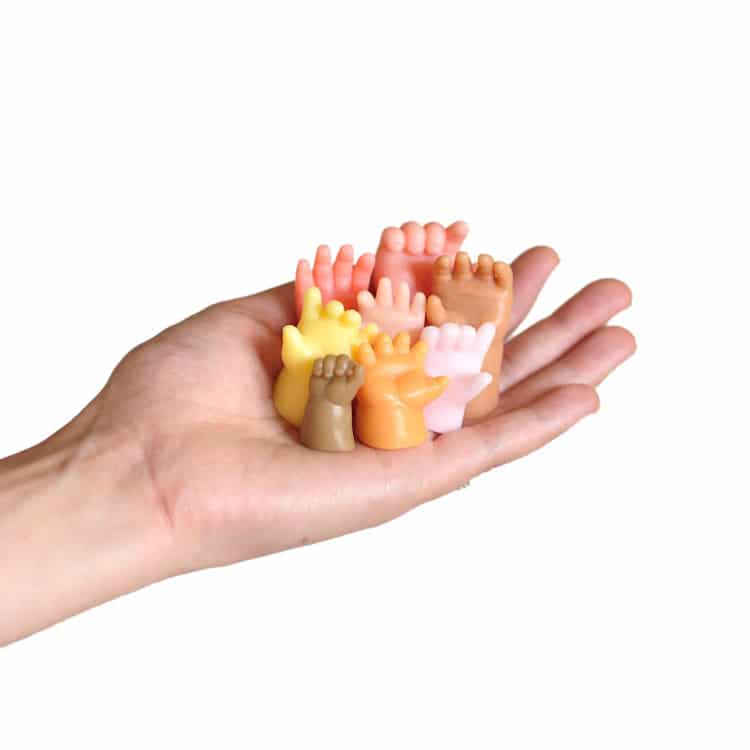 Marie Gardeski and David Birkey of Imaginary Animal have created a set of novelty soap that can best be described as "meta." Their small hand soaps are exactly that—hands! Crafted in eight style and color variations, the quirky ensemble resembles the miniature appendages of baby doll toys. They're similar size, too; together, eight of them fit in the palm of one human-sized hand.
The novelty soaps—aptly known as Handsoap—can be either fun or functional. You can use them as soap, as they're intended; each is made from natural vegetable glycerin and smells like a combination of oatmeal, milk, and honey. Or, you can display them as curious sculptures throughout your home.
Gardeski originally produced the soaps back in 2004 as part of a sculptural installation for graduate school. "I had no intention of becoming a soap-maker," she recalls, "it was just the perfect medium for a project." After spending weeks melting and pouring the glycerin into handmade molds, she had over 2,500 of the tiny appendages. They were then arranged on the floor "like a waving sea."
Once the piece was over, Gardeski had to figure out what to do with them. "I opened an online shop in 2006 and began shipping Handsoap all over the world. Today, I still make it by hand (with a lot of help from my husband, David) in much the same way as I did when creating the original piece."
Get your own Handsoap by visiting the Imaginary Animal Etsy shop.
Marie Gardeski of Imaginary Animal is offering a helping hand—literally—with her series of quirky novelty soap.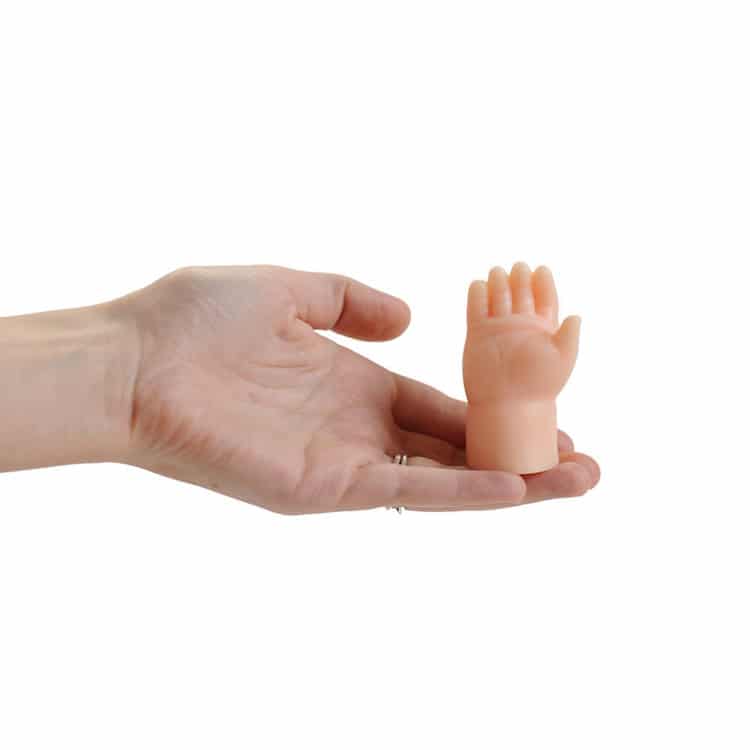 Both fun and functional, use them to wash your hands or as tiny sculptures in your home.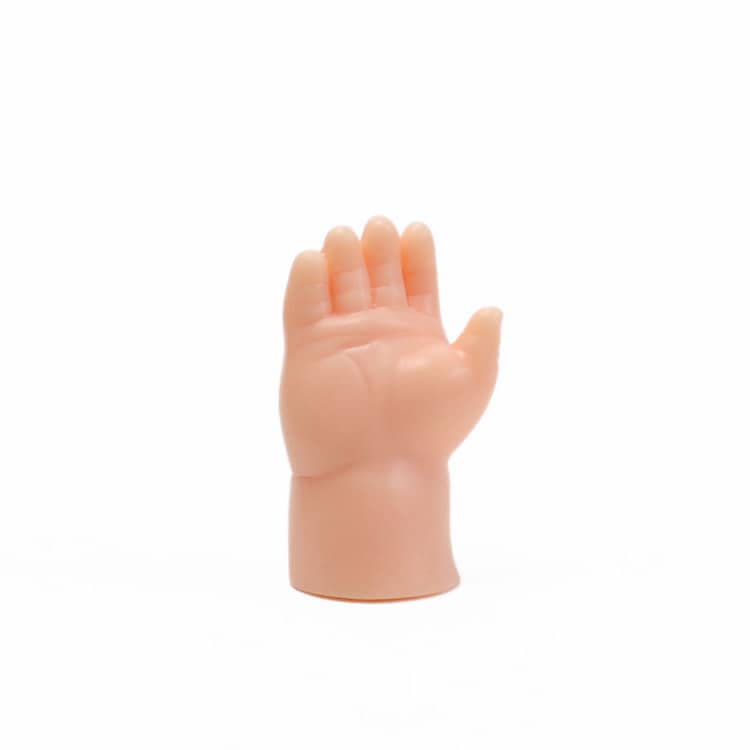 Imaginary Animal: Website | Etsy | Instagram | Facebook
h/t: [Zeutch]
All images via Imaginary Animal.
Related Articles:
Quirky Dinosaur Lunch Box Gobbles Your Food for Ferociously Fun Storage
Adorably Sad Unicorn Candle Cries Rainbow Tears When Lit
Lovely Handmade Animal Vases Perfectly House Petite Plants and Flowers
Realistically Printed Socks Transform Your Feet into Furry Animal Paws
Quirky Whale and Tropical Fish Bags Keep Your Prized Belongings on the Hook