Clothing does more than just cover you up or keep you warm—it's a form of expression. And sometimes, it's also a way to live out a fantasy. Whether you want to be the mother of dragons or a mermaid, by wearing one of their tokens, you can pretend that you are. (Even if it's just for a little while.) And if you ever wished you were your favorite furry friend, now you can. Online shop What on Earth creates realistic-looking animal paw socks that transform your ten toes into the feet of a dog or a cat.
To create these believable novelty socks, the designers used photographs and a sublimated printing process. Sublimation is a higher quality production technique in which the image is fused onto polyester fibers, rather than sitting on the top of the fabric like in screen printing. The results are vibrant, and the design won't appear cracked or broken like in other processes. This only adds to the illusion that you're really wearing animal paws.
These socks are now available through the What on Earth shop.
Online shop What on Earth sells realistic-looking animal paw socks that'll transform your 10 toes into the furry feet of a dog or cat.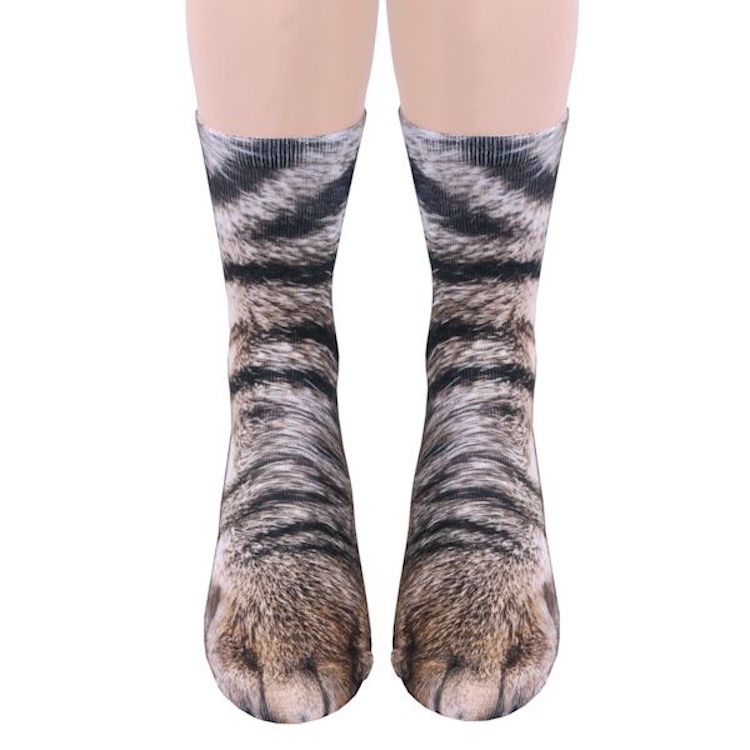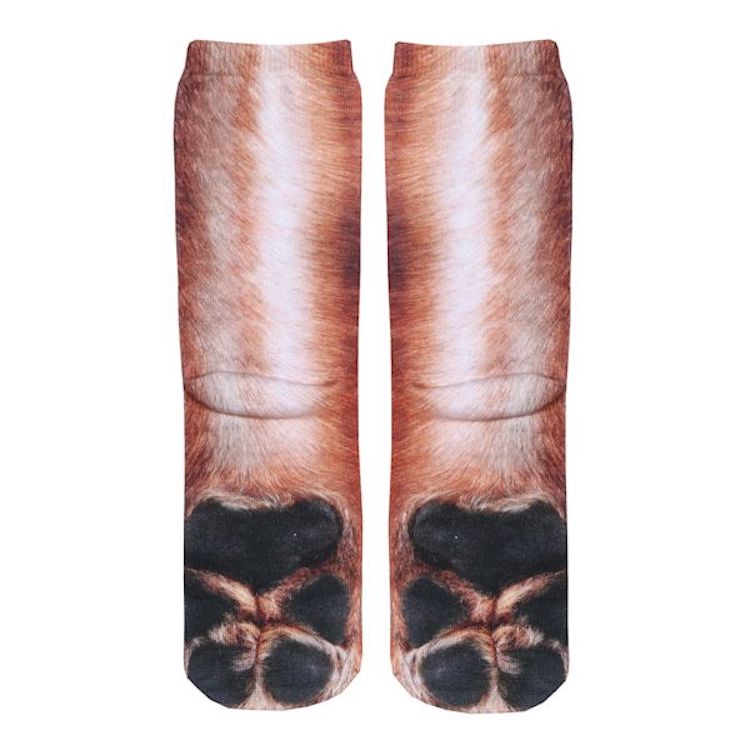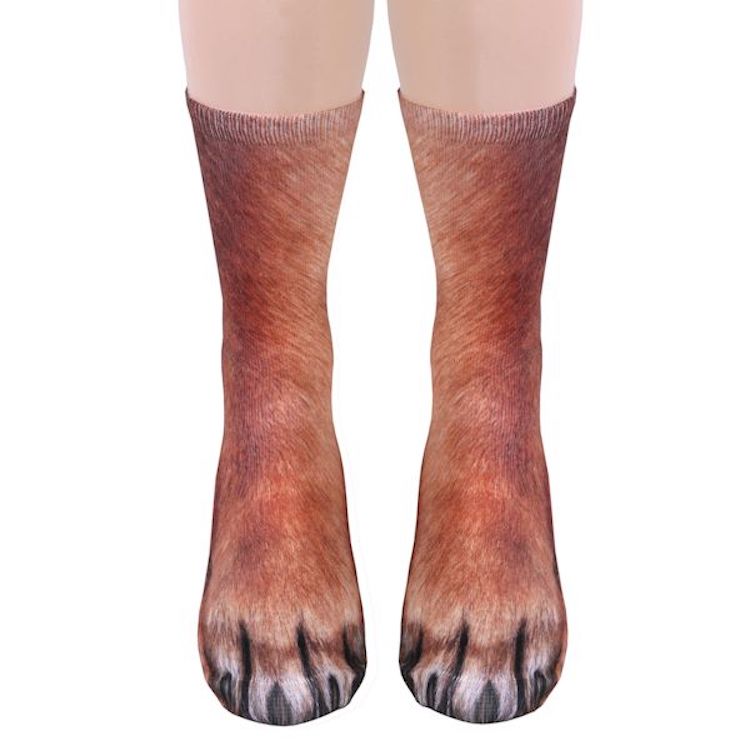 What on Earth: Website
h/t: [Dangerous Minds]
All images via What on Earth.
Related Articles:
Sparkling Mermaid Tail Necklaces Celebrate the Enchanting Side of the Sea
Samurai Armor for Pets Transforms Your Furry Friend into a Loyal Warrior
Jewelry Designed to Look Like Fashionable Dragon Scale Armor
Nostalgic Stilettos Are Designed to Look Like Minnie Mouse From Behind