If you're a fan of Vincent van Gogh, you're likely familiar with a few of his remarkable life stories. In addition to the fact that the now-famous artist seldom sold a work of art, one tale that tends to live on with his legacy involves the fate of his ear, which he partially cut off during a particularly troubling time. Following this episode, Van Gogh documented his injury in his series of self-portraits—a move that has served as the inspiration behind one of the Unemployed Philosophers Guild's most magical mugs.
Available in the My Modern Met Store, the quirky studio's DisappEARing Van Gogh Mug puts a light-hearted twist on this well-known narrative. Featuring a reimagined version of Van Gogh's celebrated Self-Portrait (1887) set against a dreamy yellow backdrop, the cup pays perfect tribute to the Post-Impressionist. Add a hot drink, however, and that's when the magic starts.
As the mug heats up, Van Gogh's ear begins to disappear behind a bandage. Inspired by two of the artist's most telling self-portrayals—Self-portrait with Bandaged Ear (1889) and Self-portrait with Bandaged Ear, Easel and Japanese Print (1889)—the gauze covering wraps around the artist's face and is tucked under his winter hat. Once the cup cools down again, the portrait reverts back to normal—in-tact ear and all.
"Easy van come," the Unemployed Philosophers Guild quips, "easy van Gogh."
At first glance, the DisappEARing Van Gogh Mug by the Unemployed Philosophers Guild looks like a standard Van Gogh gift—though the ear-shaped handle hints toward what makes it so special.
Once filled with a warm drink, the mug magically changes before your eyes, as Van Gogh's ear becomes cleverly covered in a bandage.
This mug is one of many heat-activated coffee cups created by the Unemployed Philosophers Guild.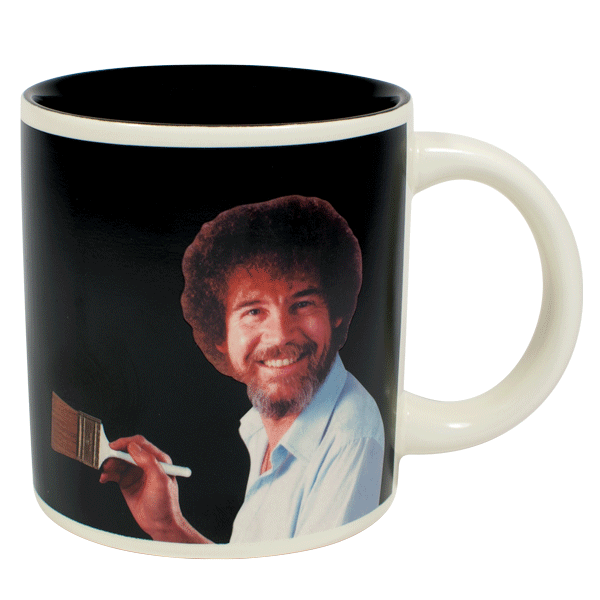 You can find these magical mugs and more in the My Modern Met Store.
The Unemployed Philosophers Guild: Website | Facebook | Instagram | Twitter
Related Articles:
Cute and Quirky Van Gogh Action Figure Comes with Tiny Detachable Ear
Handmade Candles Capture the Enchanting Glow of Van Gogh's Famous Paintings
Beautiful Van Gogh Notecards Let You Channel the Artist's Love of Letter-Writing
Learn Thousands of Years of Art History As You Drink From This Quirky Coffee Cup
Colorful Frida Kahlo Coffee Cup Will Give You a Boost of Artistic Inspiration