As one of modern art's most well-known artists, Mexican painter Frida Kahlo has inspired all kinds of creative products. Most Frida Kahlo-themed gifts feature portraits of the artist, others showcase some of her favorite subjects, and some incorporate translations of her most iconic quotations. If you're a dedicated Frida fan, however, you'd probably prefer a present that blends all three of these ideas into one—like this eye-catching coffee cup by the Unemployed Philosophers Guild.
This Frida Kahlo mug features a collage of images associated with the artist. In the foreground is a portrait of the artist clad in one of her signature floral headdresses. Her love of flowers can be found all over the composition, as vibrant flora appear to bloom between her other favorite subjects, including a pair of parrots, a symbolic skull, and a hovering hummingbird. Fittingly, these elements are set against a backdrop of blue, a color associated with the artist's paintings and, of course, La Casa Azul—her famous "Blue House."
In addition to these motifs and muses, the mug features a famous quote by the artist. Transcribed in both English ("I never painted my dreams, I only painted my own reality") and Spanish ("Nunca pinté mis sueños, sólo pinté mi propia realidad"), this phrase illustrates the blurred lines that exist between Kahlo's life and work—making this mug perfect "for her many admirers—the realists and the dreamers alike.
You can pick up your own colorful Frida Kahlo coffee cup in the My Modern Met Store.
With eye-catching imagery and an iconic quote, this Frida Kahlo Mug by the Unemployed Philosophers Guild captures Frida Kahlo's colorful spirit.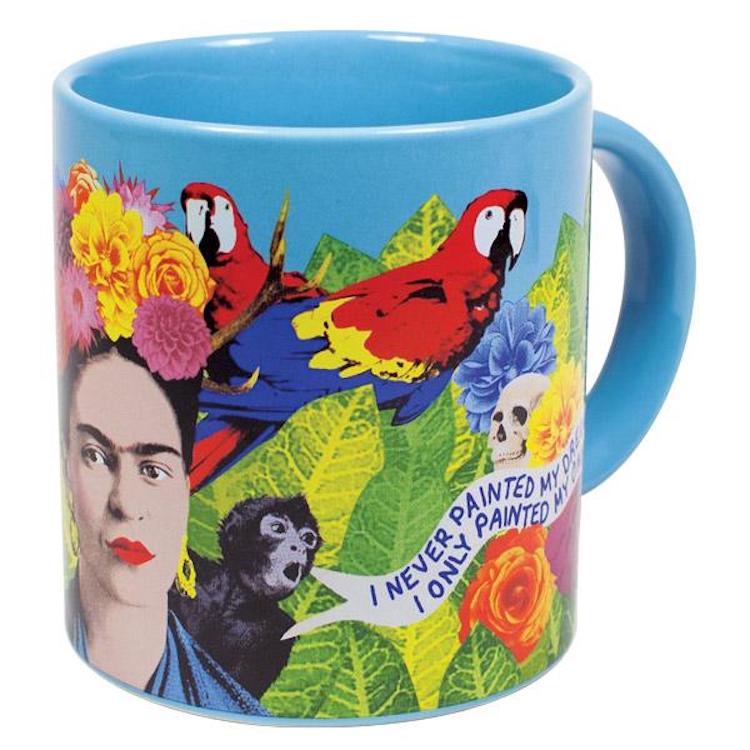 Fittingly, this coffee cup features Kahlo's words in English and Spanish, her native tongue.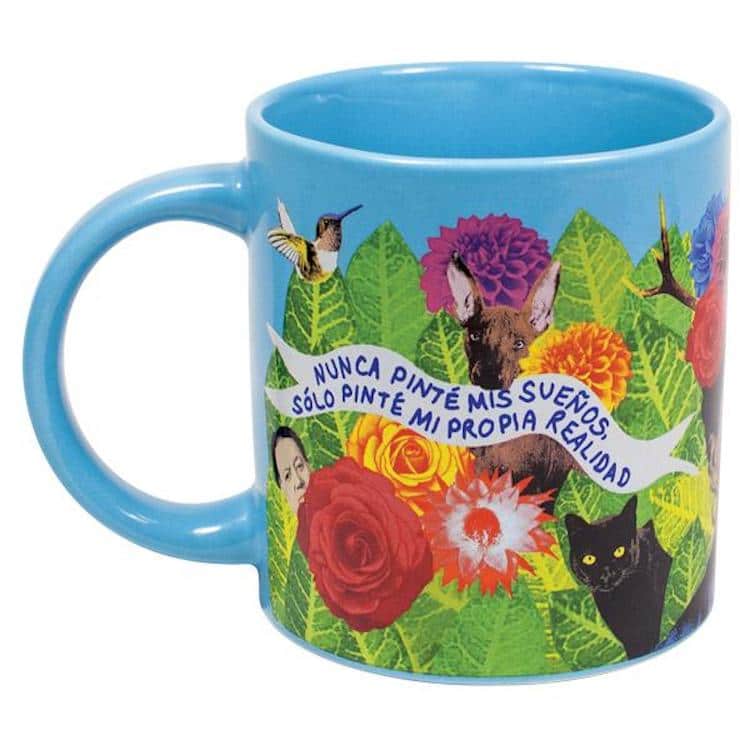 You can find this Frida Kahlo coffee cup in the My Modern Met Store.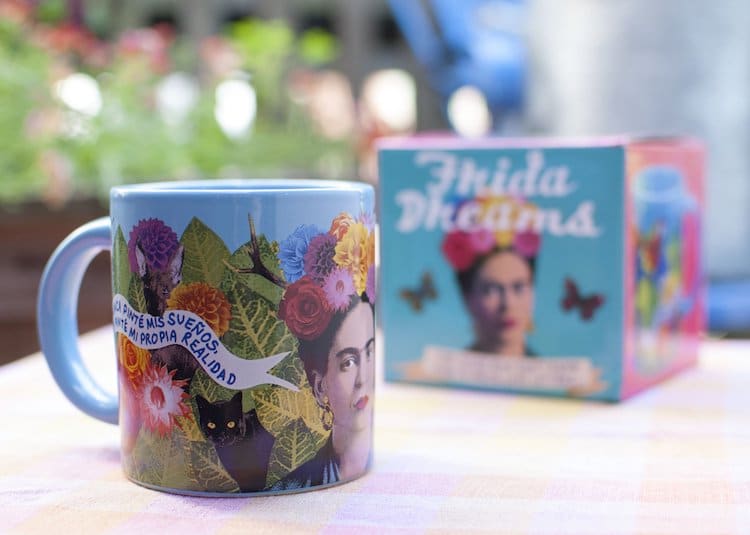 The Unemployed Philosophers Guild: Website | Facebook | Instagram | Twitter
Related Articles:
Adorable Frida Kahlo Action Figure Features Iconic Unibrow and Detachable Heart
Spread Your Love for the Iconic Frida Kahlo With These Artistic Notecards
Self-Painting Bob Ross Mug Reveals a Hidden "Happy Painting" As It Heats Up