As one of the world's most beloved artists, Vincent van Gogh's art has been reimagined in many forms. Not only have we seen his paintings as candles, but we've also seen them printed onto apparel. The Van Gogh Museum in Amsterdam is adding to this evergrowing catalog with some new artsy shoes, made in collaboration with sustainable sneaker brand Cariuma.
All of the footwear from this special collection is based on paintings by the Dutch Post-Impressionist. Four options are available for men and women. Two of these feature Van Gogh's distinct sunflower paintings, one is decorated with some of the other blooms he rendered, and the other pair of shoes features Wheatfields with Crows. The latter of which is one of the last paintings Van Gogh created during his lifetime. There is even the addition of his distinct "Vincent" signature placed somewhere on the shoes.
All of Cariuma's sneakers are made from sustainable materials, like organic cotton, recycled nylon rubber, bamboo, sugarcane, cork, and castor oil. Plus, which each purchase, the brand commits to planting two trees in Brazil, where the company is based. So, in addition to being stylish and creative, fashionistas can feel good about giving back to the environment too.
You can purchase these Van Gogh shoes via Cariuma's website.
Van Gogh Museum is collaborating with sustainable sneaker brand Cariuma for a special Van Gogh collection.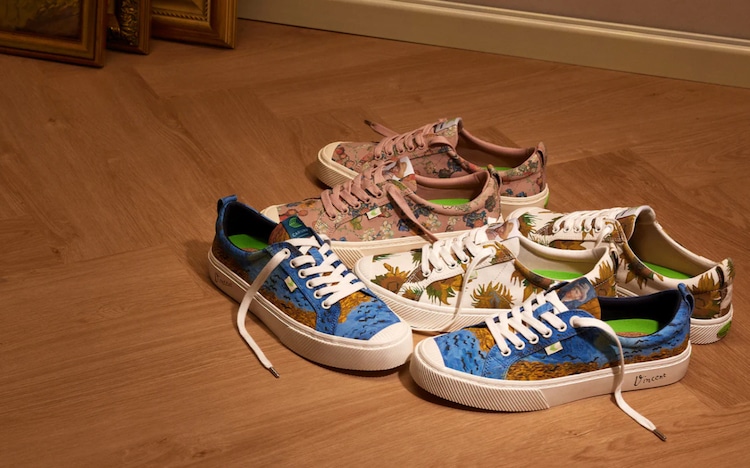 The shoes in this stylish line feature some of the Dutch Post-Impressionist's masterpieces.
They even include Van Gogh's distinct signature somewhere on the shoe.
The Van Gogh collection is available in the Oca sneaker and the Salvas sneaker.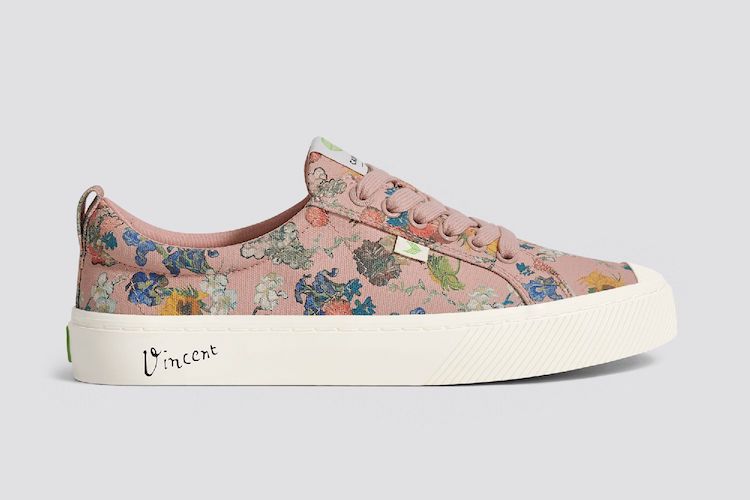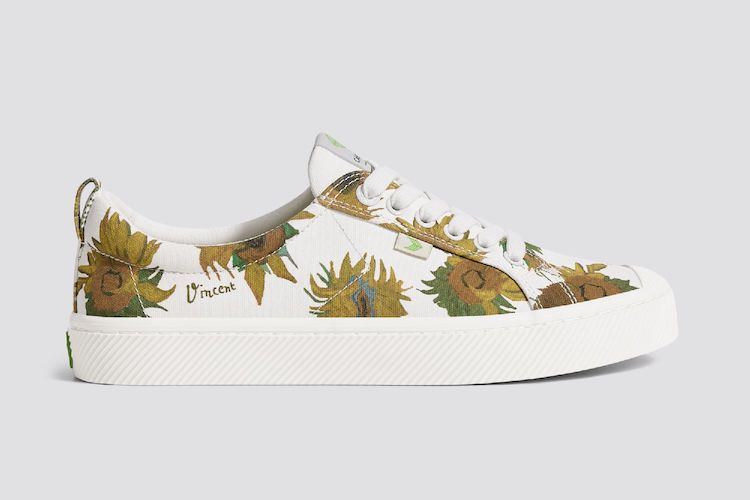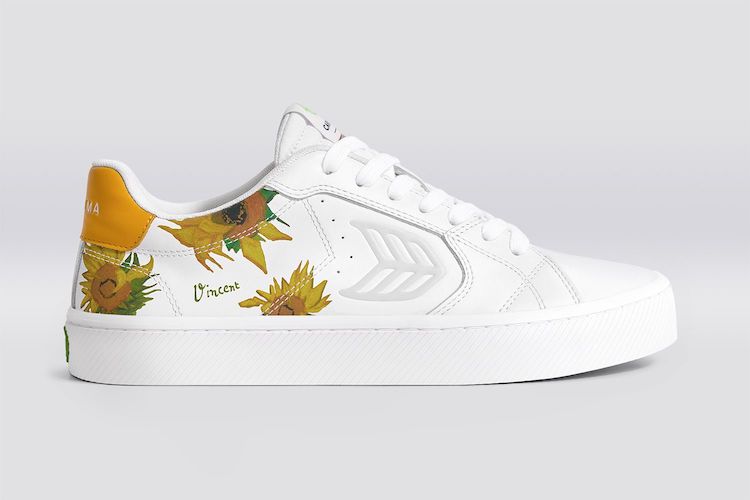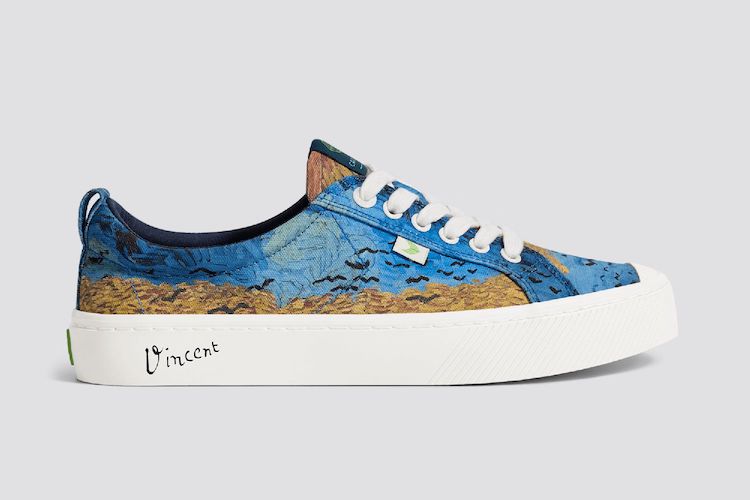 Cariuma: Website | Facebook | Instagram
Van Gogh Museum: Website | Facebook | Instagram | Twitter
h/t: [People]
All images via Cariuma and Van Gogh Museum.
Related Articles:
Vans and MoMA Join Forces For an Artistic Collection of Shoes and Apparel
Vans Is Releasing a Simpsons-Inspired Collection to Celebrate "America's Favorite Family"
Vans Is Releasing a Frida Kahlo-Inspired Collection to Celebrate the Legendary Painter