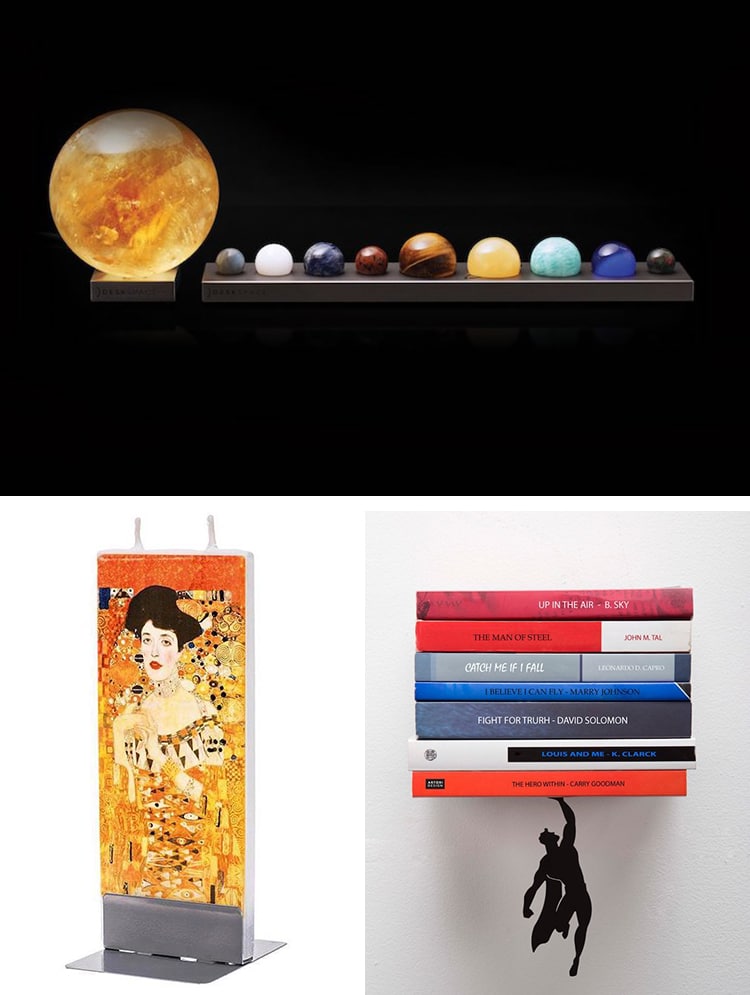 They say the home is where the heart is, so why not fill it with the things you love? Beautifying a new apartment or house can be a rewarding process—the key is to find the perfect embellishments that reflect the kind of space you want to live in. So, whether you want to spruce up your own place or find an ideal housewarming gift for someone else, My Modern Met Store has a wide variety of decoration gifts that could be just the ticket.
Lighting some scented candles after a long day at work is a great way to start relaxing. However, for those that prefer odorless (and smokeless!) illumination, Flatyz has designed a series of art history-inspired candles that both dazzle and brighten any space they're in. Each one of these creative objects is hand-painted by European artisans to mimic the beauty of famous works of art. The Almond Blossom Candle features the blue-toned painting by Van Gogh, and the Adele Candle is based on Klimt's gilded masterpiece. Place them anywhere in the home for instant flair.
For those that are tired of seeing stacks of novels on the floor, the creative brand Artori Design has a super solution. They've created Marvel-esque bookends and bookshelves that will magically lift paperbacks and hardcovers alike through clever construction. Once the Supershelf is installed, for example, the hero's silhouette appears to carry a full stack of books with one hand. Likewise, the Book & Hero Superhero Bookend works tirelessly to keep displays organized and upright.
Scroll down to see more of our favorite decorative gifts, and head on over to My Modern Met Store to shop the whole collection.
Spruce up someone's home with these fun decorative gifts!
Rainbow Joes: Series 1 Figurines
Supershelf
"Book & Hero" Superhero Bookend
Salvador Dali Action Figure
Audrey Hepburn Kokeshi Doll
Adele Candle
"Dot" Kokeshi Doll
"DisappEARing" Van Gogh Mug
Almond Blossom Candle
"Disappearing" Constellation Mug
Deskspace Solar System Series With Sun Lamp
Related Articles:
Reach for the Stars With These Unique Gifts for Space Lovers
Treat a Booklover With One of These "Novel" Gifts for Readers
Brighten Someone's Day With One of These Funny Gifts for Friends