McCall's, Butterick, Simplicity. If you were into sewing, or simply spent time as a child rummaging through patterns with your mother at the fabric store, these names will bring on a wave of nostalgia. And now, thanks to a fantastic online collection of vintage sewing patterns, it's time to dust off your sewing machine.
The Vintage Patterns Wiki boasts more than 83,500 patterns that are at least 25 years old, which makes for a fascinating look back at fashion history. As a collaborative effort, the database is constantly being updated and organized, with any newly uploaded patterns dating prior to 1992. Just click on the cover and browse the list of pattern vendors who have the look.
Whether you just want to ogle the fashion illustrations or get your hands dirty and make a new look, it's worth browsing the well-organized site. Arranged by decade, garment type, designer, and more, you might just be inspired to whip up a dashiki for your next costume party or try out a Mad Men chic outfit at the office with a skirt suit from the 1960s.
High fashion names like Dior and Givenchy, as well as looks modeled off costumes from movie stars like Audrey Hepburn remind us how pervasive patterns and creating fashions from scratch once were. And with a whole new era of young women going retro, it might be worth giving up vintage shops in favor of creating new pieces based on these vintage patterns.
Update: For clarification, this database is a resource for those interested in fashion design and its history. It features historical, visual guides with sample images of vintage sewing patterns. They can be used by enthusiasts and professional designers to see garment varieties, silhouettes, styles, and colors of different eras. The site's images also point you in the right direction, if you're looking to accurately recreate a vintage look.
The Vintage Patterns Wiki has over 83,500 sewing patterns dating until 1992. Browsing by decade, it's fascinating the see how fashion evolves over time.
It's also possible to peruse by garment type. You'll find everything from lingerie to raincoats, wedding dresses to maternity wear, all with vintage flair.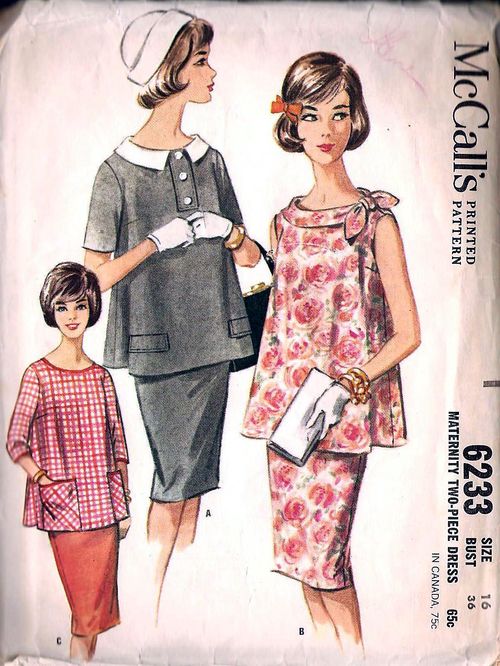 Even rapper MC Hammer makes an appearance, with his famous harem pants.
Vintage Patterns Wiki: Website
h/t: [Open Culture]
Related Articles

:

Mom Transforms Frumpy Clothes into Impeccably Stylish Outfits for Her and Her Kids

11 Modern Women Who Travel Through Time With Their Vintage Fashion

Creativity Boosting Company Turns Kids' Drawings Into Real Clothes They Can Wear

Self-Taught Teen Sews and Models Her Own Beautiful Historically-Inspired Dresses