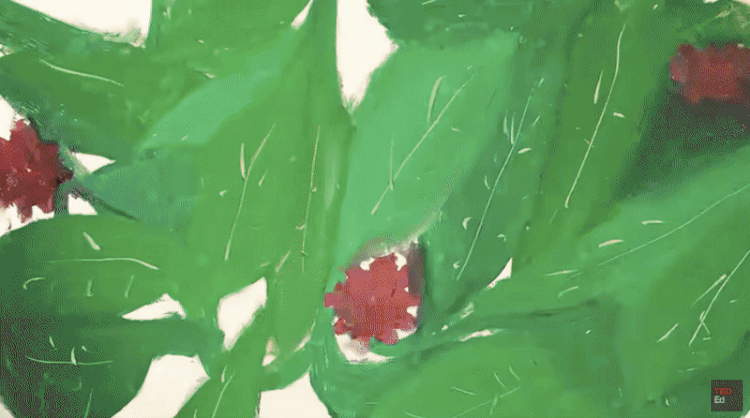 Frida Kahlo is one of the most iconic artists of the 20th century, but it could be argued that her life story is just as legendary as her paintings. Her famous biography recently inspired a fascinating TED-Ed lesson by educator Iseult Gillespie. Frida Kahlo: The woman behind the legend summarizes the beloved artist's short but colorful 47-year life, revealing some of her most defining experiences. Kahlo's story is beautifully brought to life with painterly animations by Ivana Bošnjak and Thomas Johnson.
The captivating 4-minute video addresses Kahlo's experience with disability, her turbulent marriage, her strong sense of culture, and how she communicated these personal feelings through her art. "Over the course of her life, she would establish herself as the creator and muse behind extraordinary art," says Gillespie in the video. Kahlo's paintings allow viewers to see the world through her own eyes, often revealing both her physical and mental state.
Watch the video below and discover more interesting Frida Kahlo facts here.
This fascinating TED-Ed lesson by Iseult Gillespie addresses some of Frida Kahlo's most life (and art)-defining experiences.
TED-Ed: Website | Facebook | Instagram | Twitter | YouTube | Tumblr
h/t: [The Kid Should See This]
All images via TED-Ed.
Related Articles:
8 Interesting Frida Kahlo Facts That May Surprise You
Art History: The Stories and Symbolism Behind 5 of Frida Kahlo's Most Well-Known Paintings
20+ Creative Gifts for Anyone Who Loves Frida Kahlo
Spread Your Love for the Iconic Frida Kahlo With These Artistic Notecards