Terrariums provide a fresh and creative way for nature lovers to bring the beauty of the outdoors inside of their homes. Artist Jami from Jupiter Oak Jewelry has created her own unique take on terrariums by designing massive botanical arrangements that can hang on the wall.
These stunning works of art are all made by hand. As a nature lover herself, Jami finds inspiration from the flowers and plants that grow in her garden and constructs each piece in an organic, free-flowing way. The season also impacts which natural materials she is able to use. Once satisfied with the composition, the artist then preserves the plants using ice resin and fastens them to a large wooden hoop that varies in diameter.
Due to the highly singular process, each terrarium is completely unique in size and botanical arrangement. For this reason, Jami sells the decorative wall art one at a time via her Etsy store. Lucky recipients of these pieces receive decor that merges handpicked gardens with artistic design.
Scroll down to see examples of the artist's hanging terrariums, and to keep up to date with the Jami's latest creations, you can follow her on Instagram.
Jami of Jupiter Oak Jewelry creates stunning terrariums.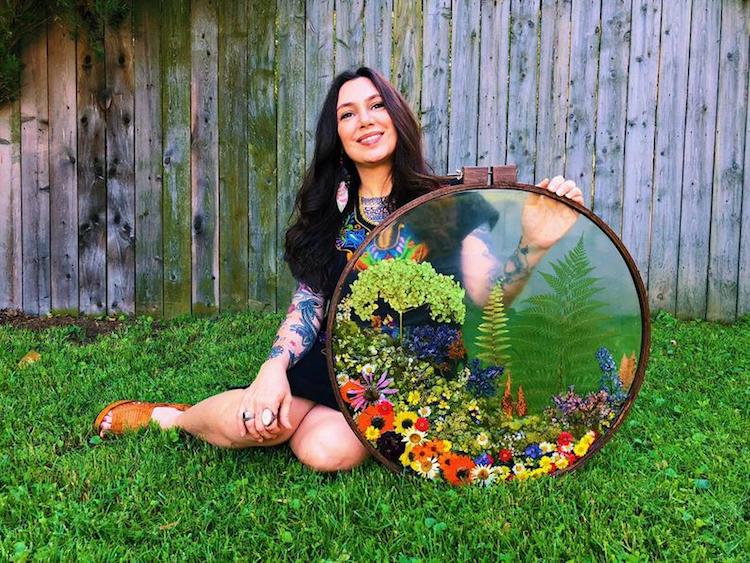 These large botanical arrangements are preserved in resin.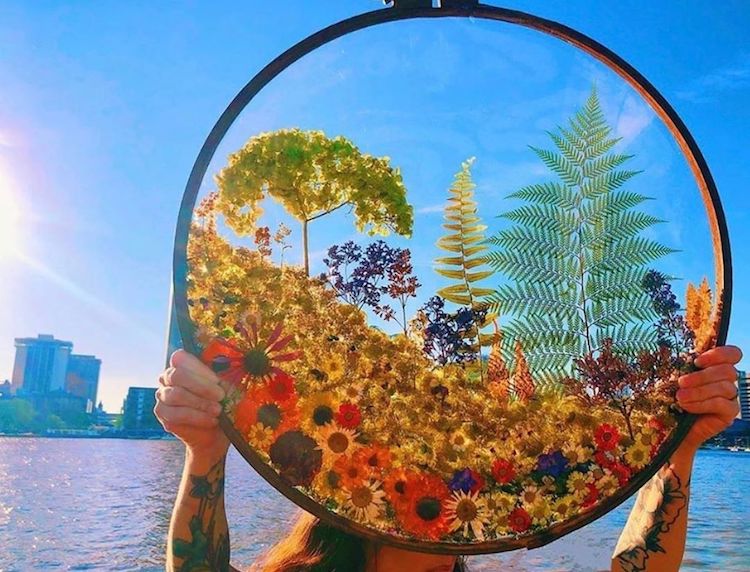 Each hanging terrarium is handmade and completely unique.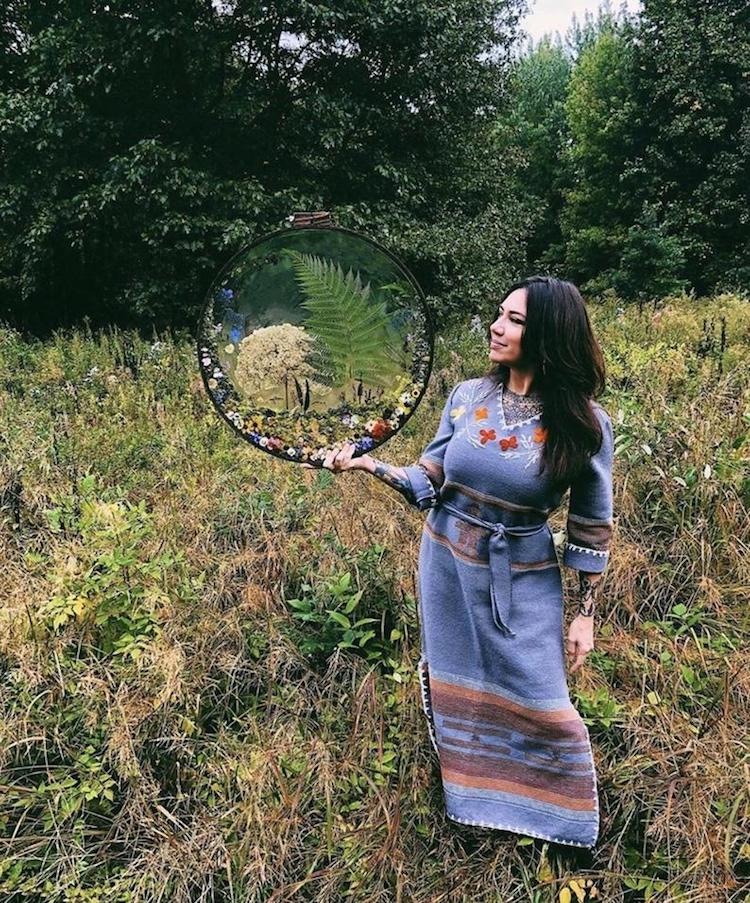 Jupiter Oak Jewelry: Etsy | Instagram
My Modern Met granted permission to feature photos by Jupiter Oak Jewelry.
Related Articles:
Interview: Artist Handcrafts Colorful Embroidered Jewelry Inspired by Her Filipino Heritage
Vintage-Inspired Embroidered Jewelry Captures the Lovely Magic of Nature
Artist Beautifully Hand-Crafts Bookmarks With Tiny Terrariums Attached