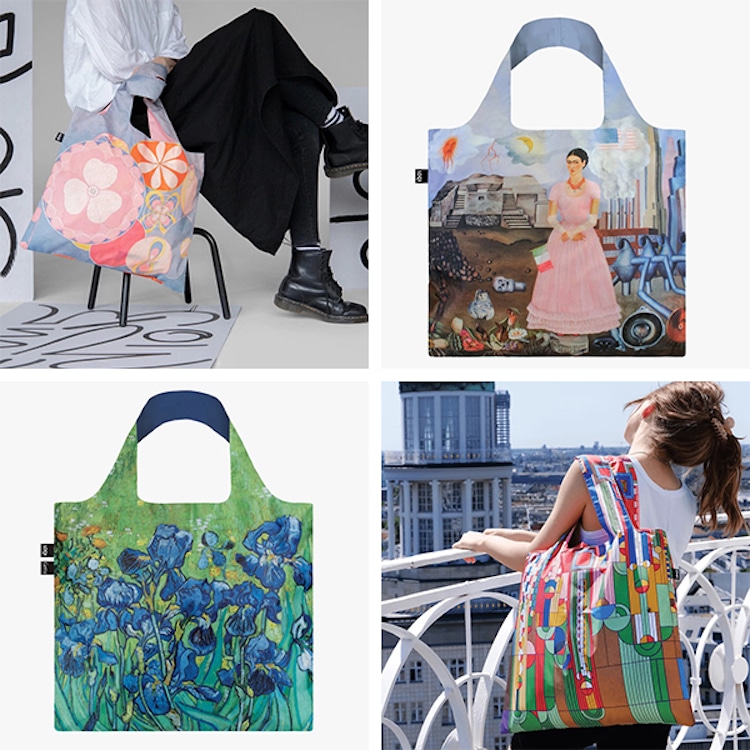 You never know when you might need some extra help carrying your shopping. That's why keeping a tote bag in your purse or car is so useful. Instead of settling for a plain design, investing in something a little more special can add instant flair to your outfit. My Modern Met Store has added several new reusable tote bags that are sure to become workhorses in your routine.
All of these accessories are inspired by famous artists and their masterpieces. For instance, two feature the artworks of Dutch Post-Impressionist Vincent van Gogh. The Irises Recycled Tote Bag features his lush depiction of the blue flower, printed onto a lightweight taffeta that is both water-resistant and environmentally friendly. Similarly, the Flower Pattern Tote Bag is based on Van Gogh's paintings of bouquets and other fresh blooms.
Other bags showcase the legacy of other well-known artists, including Hilma af Klint and Frank Lloyd Wright. The Childhood Recycled Tote, for example, is based on one of Af Klint's abstract paintings from her series that captured the stages of development in one's life from childhood to adulthood. Meanwhile, the Saguaro Bag includes one of Wright's designs for stained glass windows.
These bags are made from recycled materials and extremely durable with the capacity to carry up to 44 pounds. And when you want to put these totes away, LOQI includes a small zip pocket that can fit the entire bag when it's folded up.
Scroll down to check out these totes, and head on over to My Modern Met Store when you're ready to check out.
Discover Unique Reusable Tote Bags
Childhood Recycled Tote Bag
Self Portrait on the Borderline between Mexico and the United States Tote Bag
Flower Pattern Tote Bag
Irises Recycled Tote Bag
Saguaro Forms Recycled Tote Bag
Related Articles:
These Awesome Tote Bags Are Sustainable and Fashionable
6 Ideas for DIY Tote Bags You Can Easily Sew, Decorate, and Use Every Day
16 Best Tote Bags to Take With You on Your Shopping Sprees