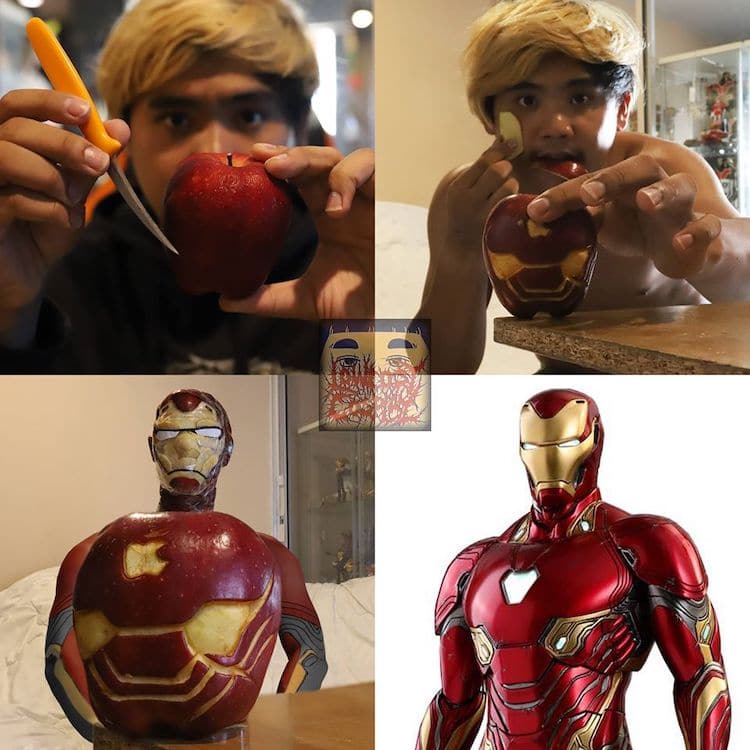 Over the years, cosplay has become more than just dress-up—it has transcended into an art! We've admired how people make amazing transformations into pop culture icons using specially crafted garments and makeup that turn them into the spitting image of whoever they're trying to be. Great cosplay outfits can take months of preparation—but not for Anucha "Cha" Saengchart. He's the mind behind the hilarious Low Cost Cosplay that shows his attempts to become cartoon characters, movie stars, and more for a fraction of the time and budget.
Saengchart demonstrates his transformations on his extremely popular Facebook page. In three panels, he shows both the preparations and the final result. His costumes often start with everyday material like packing tape, cotton swabs, or fruit, and he then uses body painting techniques and photographic illusions to become a certain character. Of course, we can see they don't quite achieve an exact likeness, but that's all part of the fun of Low Cost Cosplay.
While they aren't as polished as some other cosplayers, Saengchart's budget costumes are ingenious. To become Ironman, for instance, he carved apples to form the superhero's mask, using the flesh and the peel to mimic its red and gold characteristics. Ironman's chest armor was also made with an apple by etching the circuitry-like design into the skin. Saengchart then stood behind the fruit to create a forced perspective and make it appear large enough to cover his body like a suit of crimson and gold armor.
Scroll down for more of our favorite Low Cost Cosplay and then follow Saengchart to see what he's thought of next.
Anucha "Cha" Saengchart creates hilarious budget cosplay using everyday materials and simple illusions. They help him transform into pop culture icons and beyond—sort of.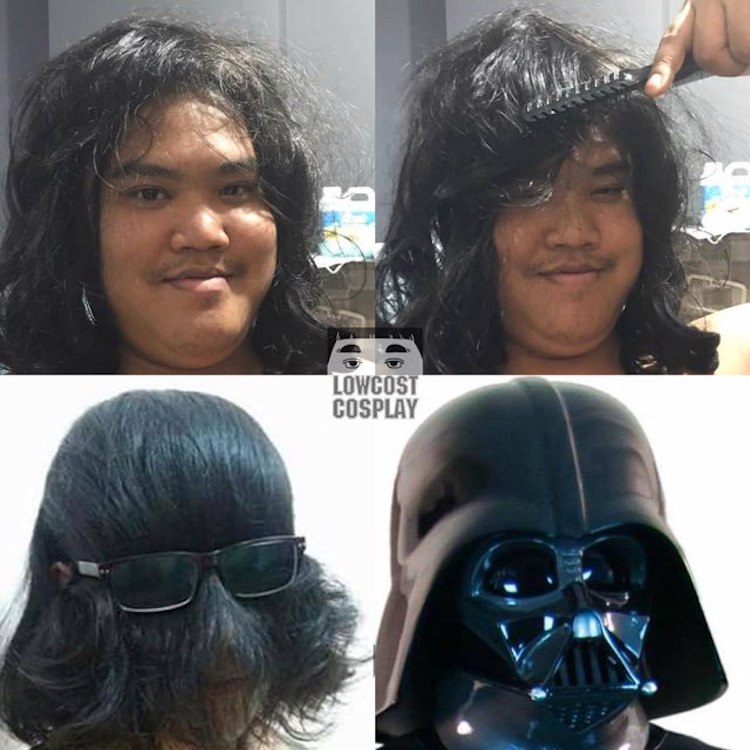 While he doesn't achieve an exact likeness, the resulting costumes will make you laugh.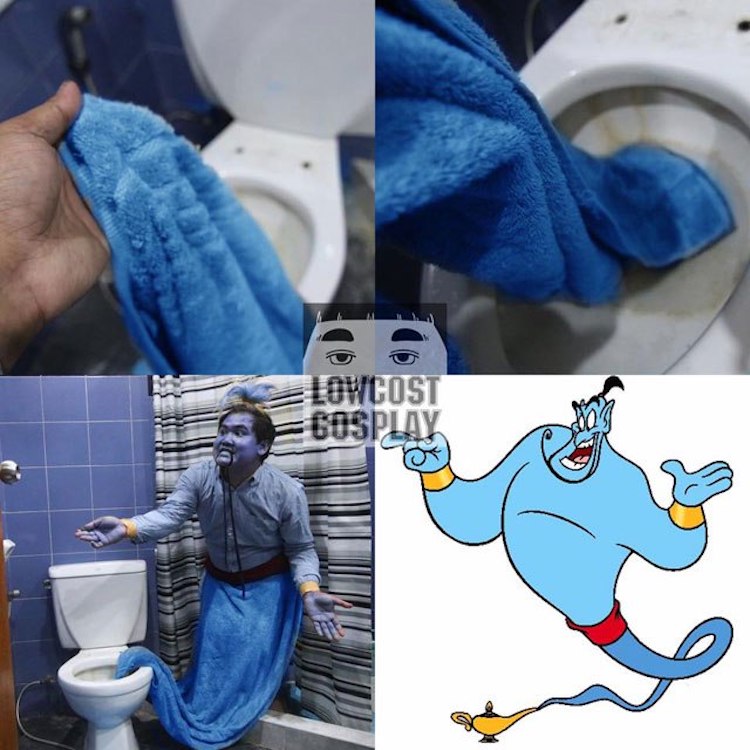 You'll admire his ingenious use of materials, too!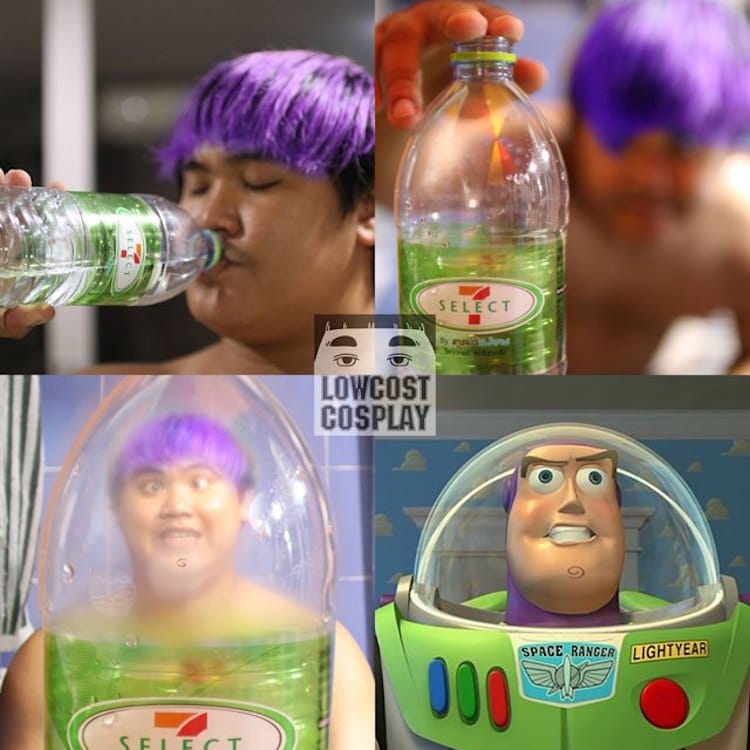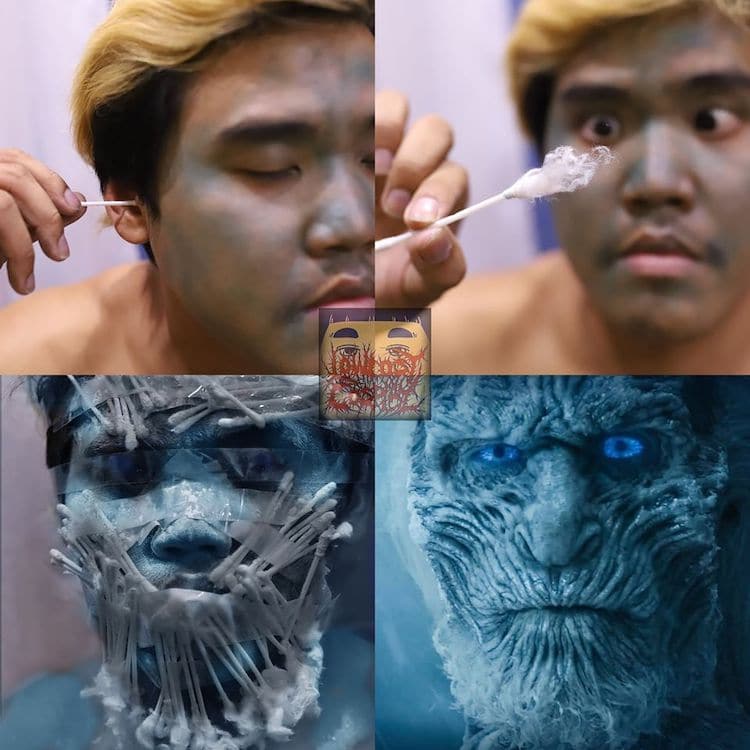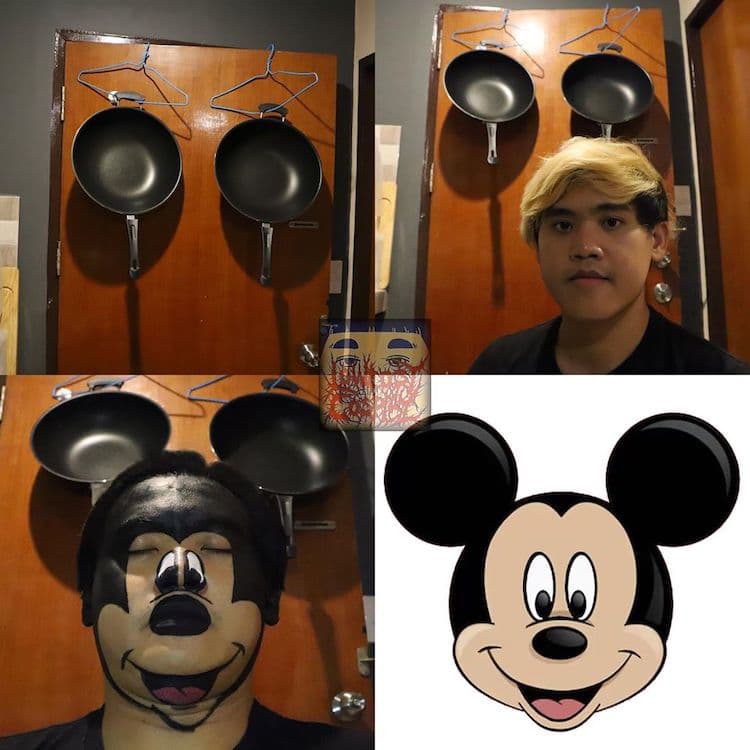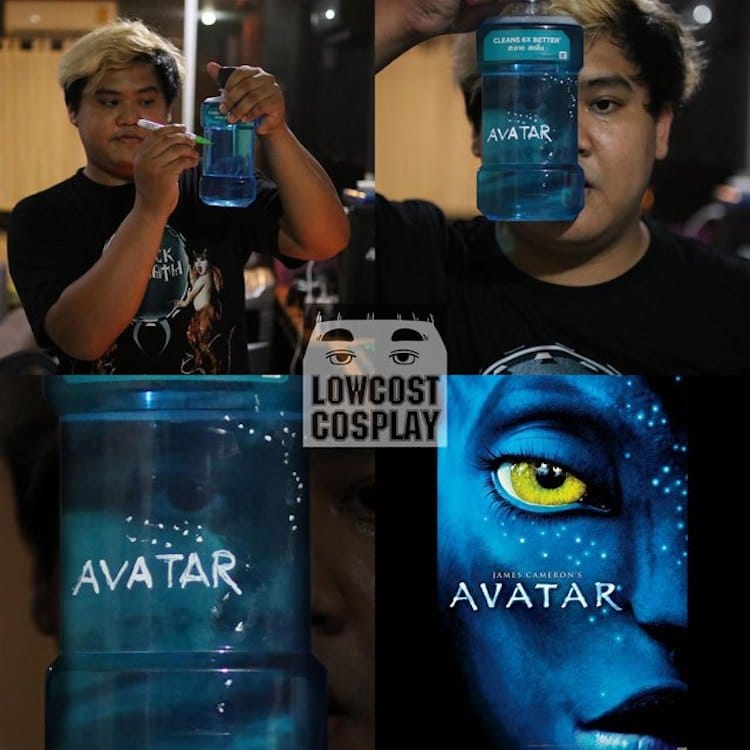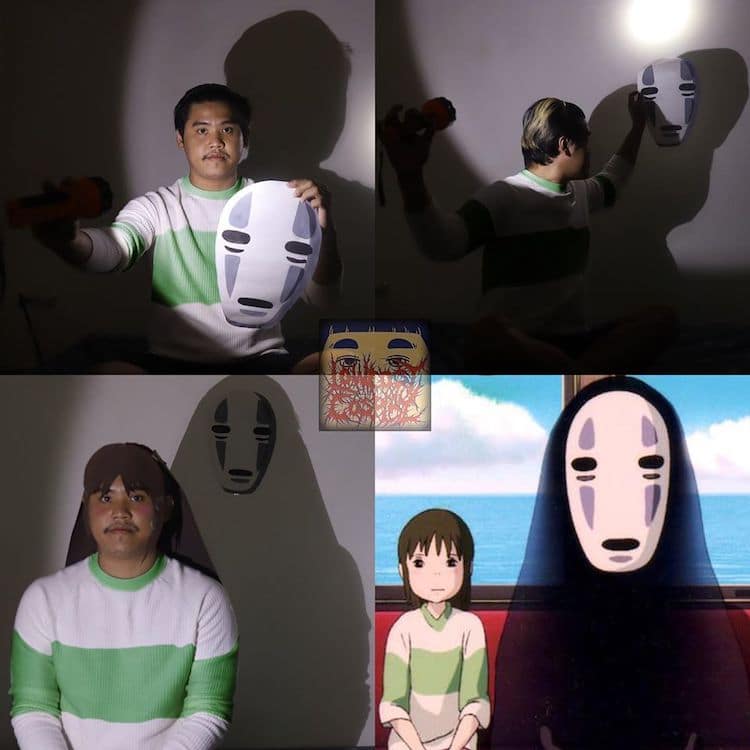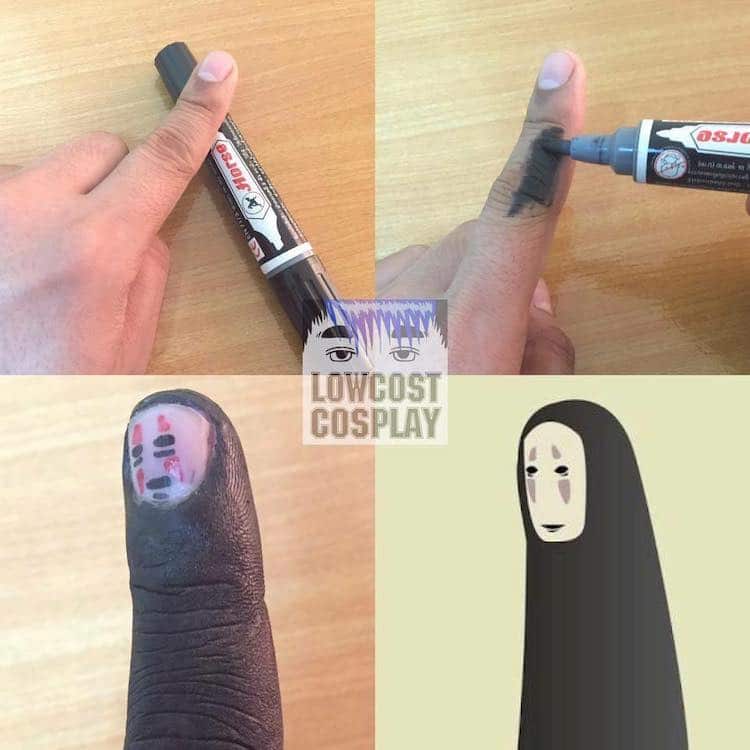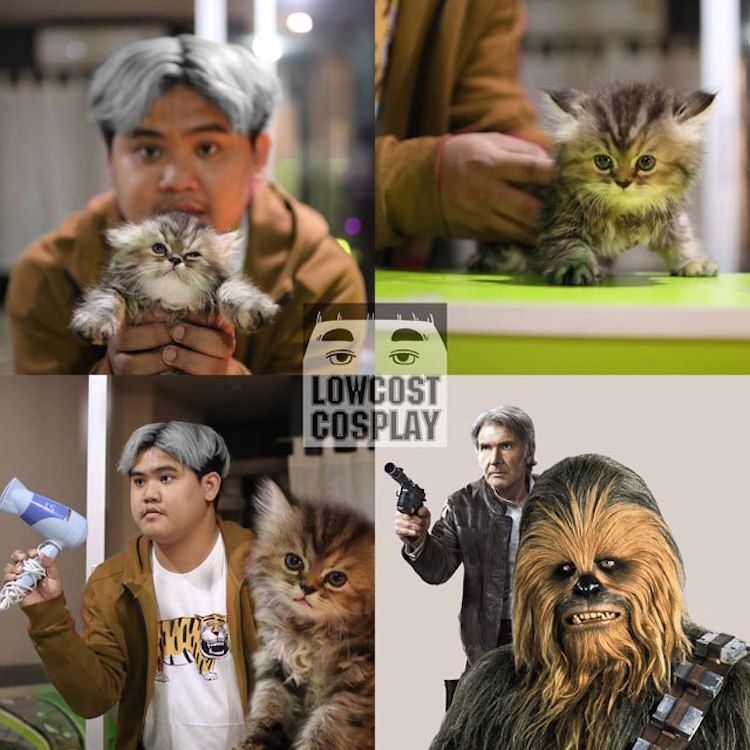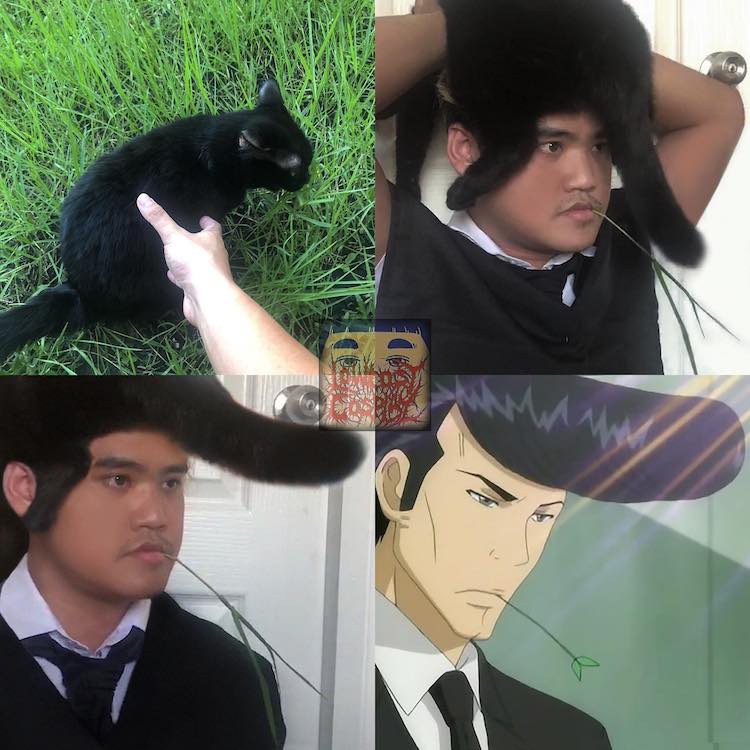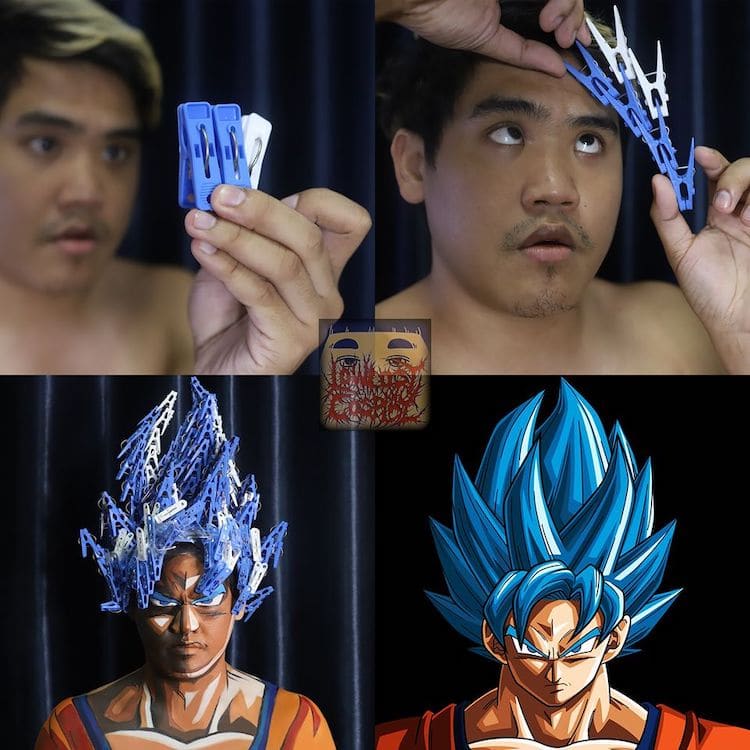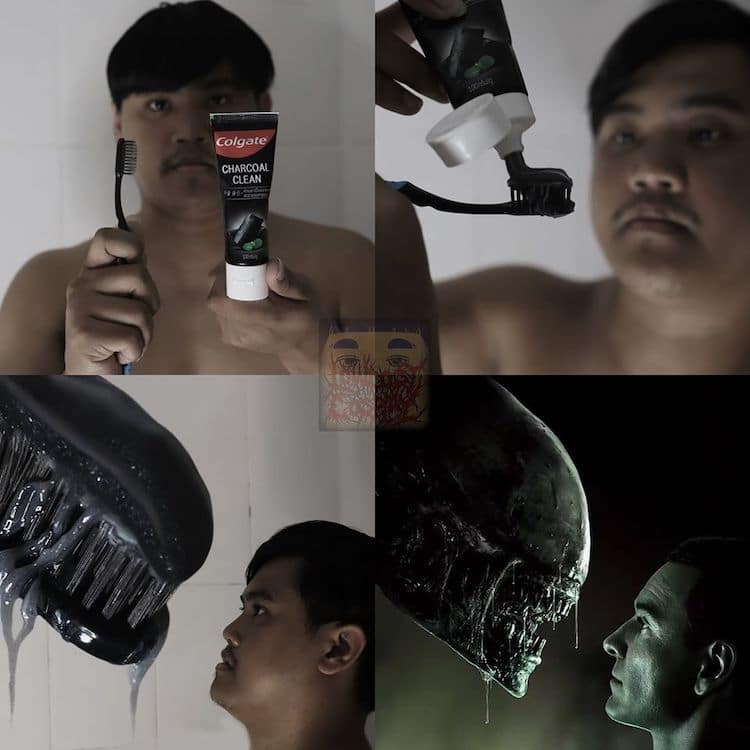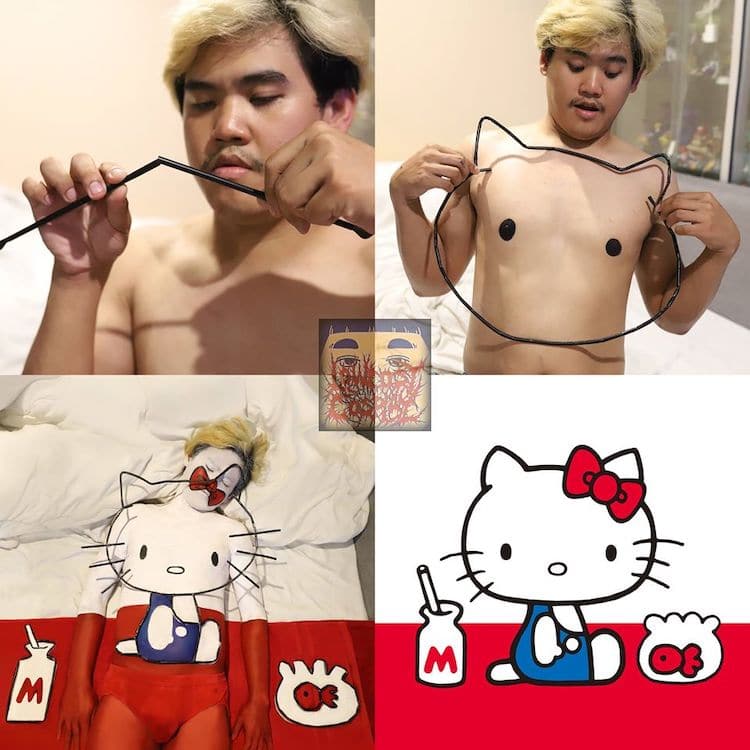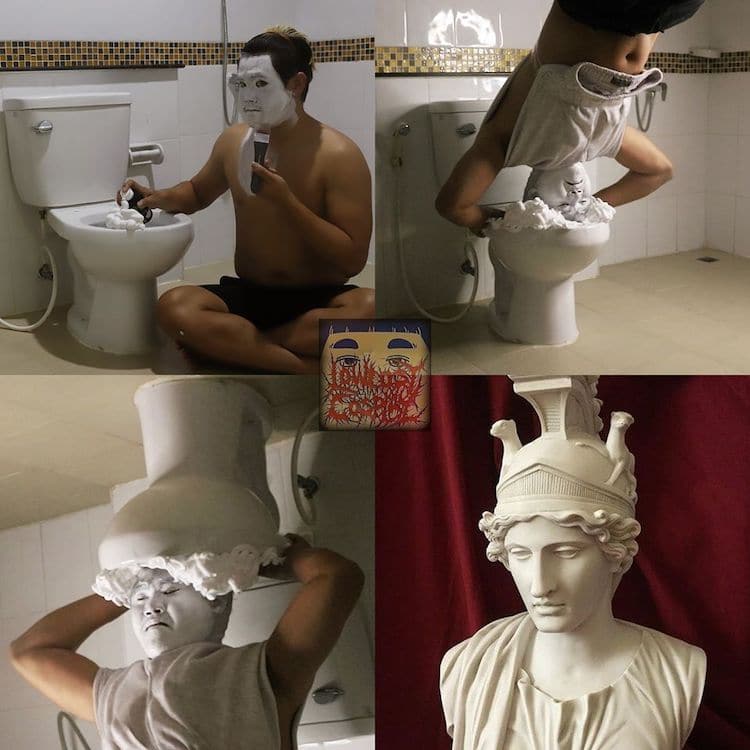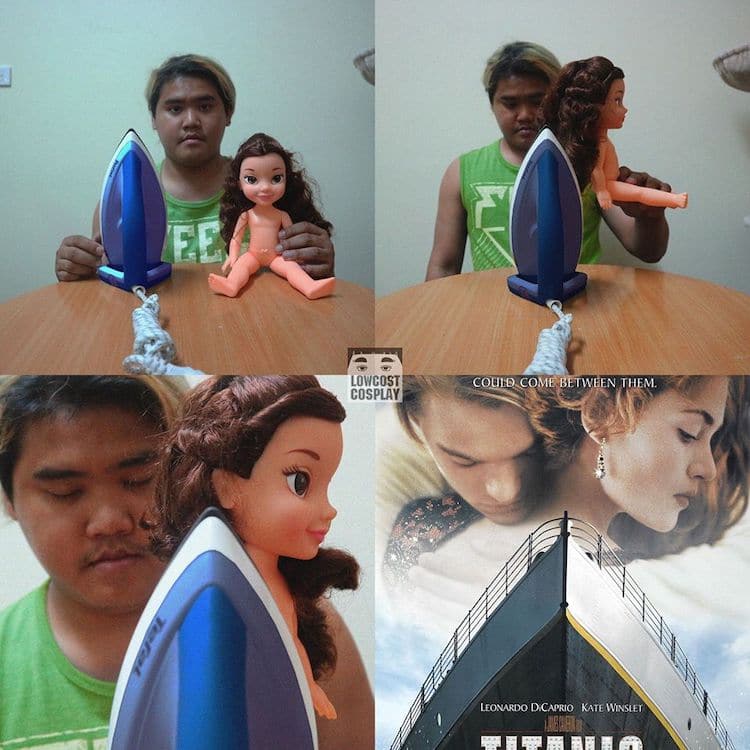 Low Cost Cosplay: Facebook
h/t: [Reddit]
All images via Low Cost Cosplay.
Related Articles:
Retired Married Couple Now Spend Their Days Together in Elaborate Cosplay Outfits
Black Cosplayer Breaks Boundaries with Diverse Array of Creative Costumes
Russian Cosplayer Perfectly Transforms Herself Into Pop Culture's Most Famous Ladies