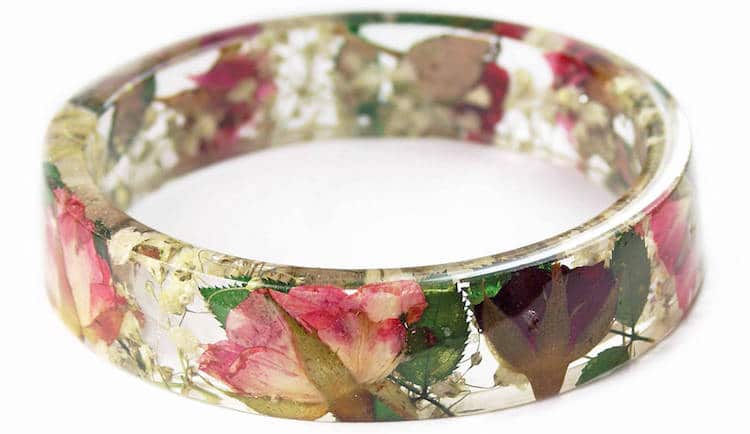 The warm weather has undoubtedly put some pep in your step, and to complement the springtime, we've got another way to add some floral fun to your daily life. Oregon-based maker Modern Flower Child picks dried flowers, grasses, as well as other natural materials and encases them in clear resin to create beautiful bracelets. The results are statement-making jewelry that immortalize the delicate details of petals and leaves—allowing us to enjoy them forever.
Every piece by Modern Flower Child is crafted by hand. Calling it a "tribute to the beautiful things nature offers us," the decorative elements—from lavender to wheat to ferns—are artfully arranged in a circular bangle format. They are later suspended in resin, cured, and shaped by Sarah, the woman behind the company. Because of this intensive process, it can take two to three weeks to complete each piece. The time spent is worth it, though. From afar, the glossy finish makes them glitter in the sun.
Lavender, daisies, roses, and forget-me-not flowers are just some of the blooms you'll find in the resin bangles. They are now available in My Modern Met Store.
Modern Flower Child handcrafts resin bracelets that immortalize real pieces of nature—from roses to ferns.
Roses
Forget Me Nots
Ferns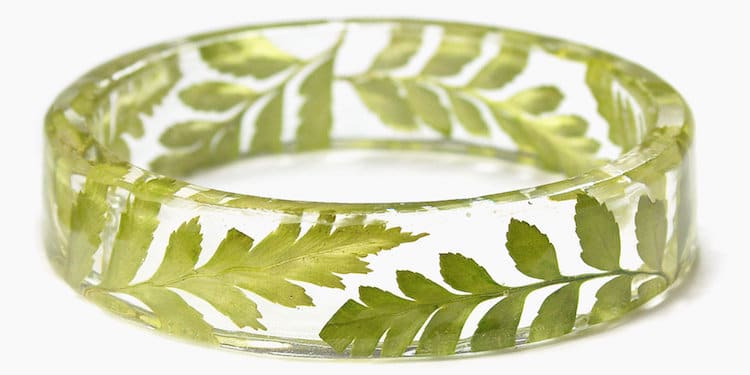 Black and Gold Foliage
Lavender and Wheat
Daisies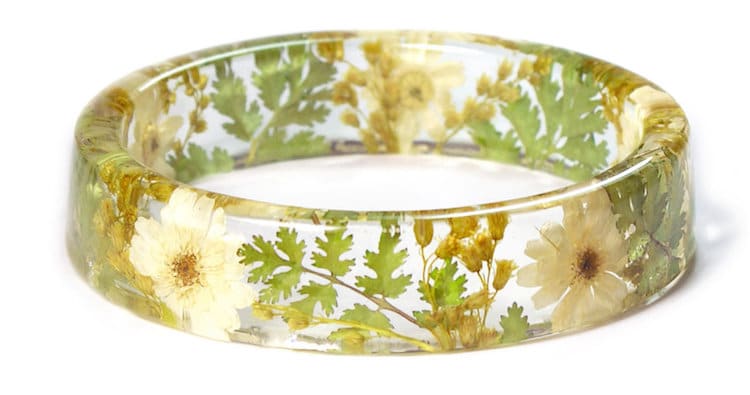 Modern Flower Child: Website | Instagram | Facebook
All images via Modern Flower Child.
Related Articles:
Ethereal Rings Reveal Tiny Landscapes That Encapsulate the Beauty of Seasons in Resin
DIY Wood and Resin Bowl Captures the Beauty of a Shimmering Ocean Shore
Hyperrealistic 3D "Paintings" of Elegantly Swimming Fish Created on Layers of Resin