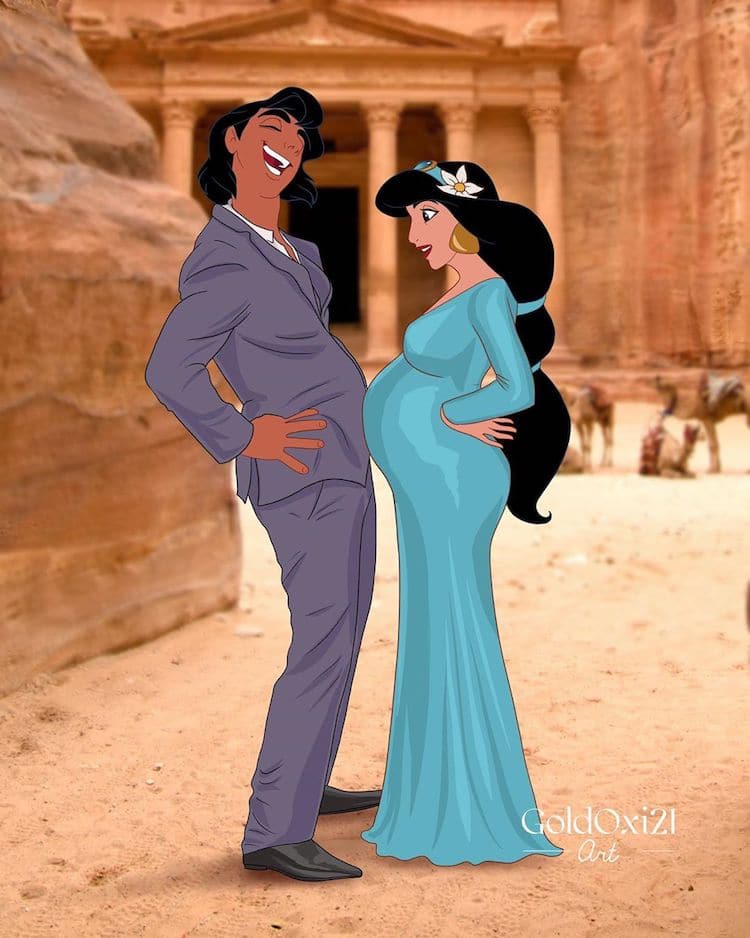 Disney princesses have received several makeovers throughout the years, including portrayals as noir-inspired femme fatales, modern-day millennials, and empowered career women. Now, artist Oksana Pashchenko brings the beloved fantasy characters into a playful new arc as pregnant women. Her enchanting illustrations place the Disney princesses and their sweethearts in the modern world as happy, expecting couples.
Pashchenko began drawing the series during her maternity leave and used her own experience of pregnancy as inspiration. Her illustrations depict each Disney heroine and leading man in the style of their movie, wearing contemporary clothing that reflects their personalities. And, in a quirky twist, the artist places them over a photographic background, to suggest these scenes were captured in real life.
A beautiful Tiana and dapper Naveen stand before the Drury Plaza Hotel in New Orleans, Mulan and Shang pose on the Great Wall of China in sporty attire, and Cinderella's twinkling maxi dress flows in the wind as she holds hands with Prince Charming strolling along the left bank of Rostov-on-Don. Pashchenko keeps an element of the characters' original wardrobe and color scheme in each illustration. The fun, however, is in how the artist humanizes these characters by placing them in a new phase of life. Even some of the princes, like Aladdin, are depicted with a "dad bod."
Scroll down to see more Disney princess illustrations, and follow Pashchenko on Instagram to keep up to date with her latest creations.
Artist Oksana Pashchenko draws Disney princesses as pregnant women.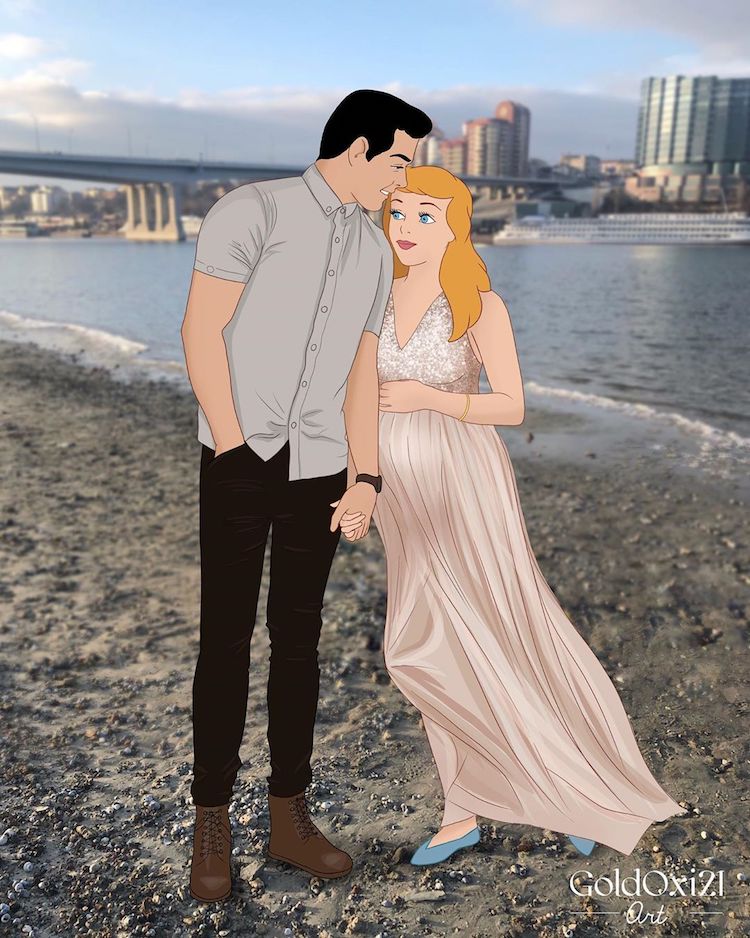 The artist was inspired to start the series during her own maternity leave.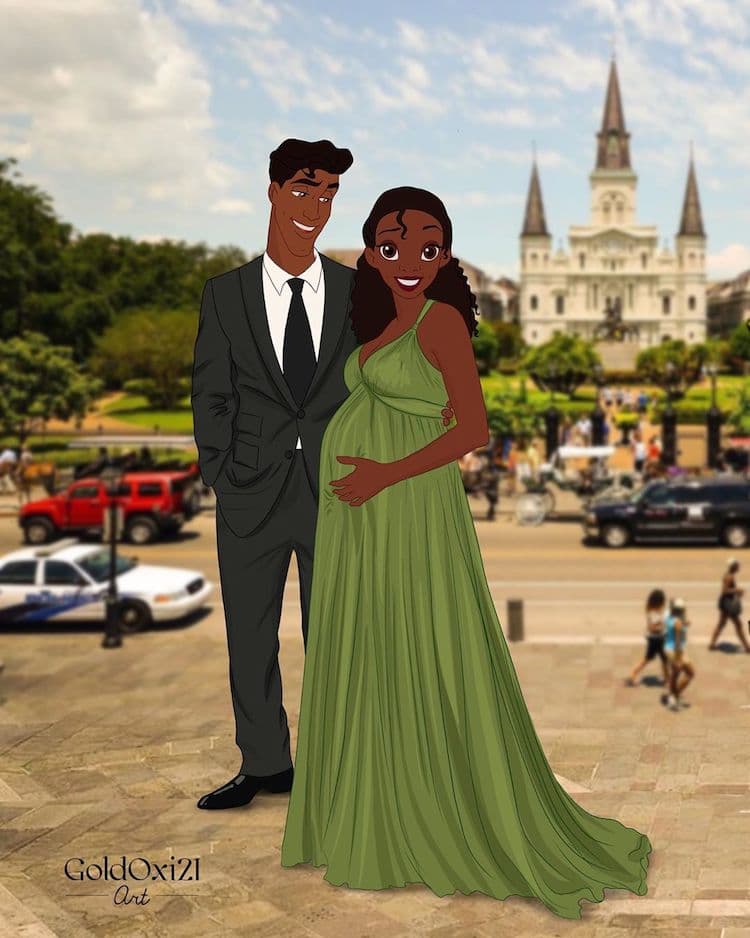 Pashchenko depicts each Disney princess with her sweetheart as a happy, modern couple.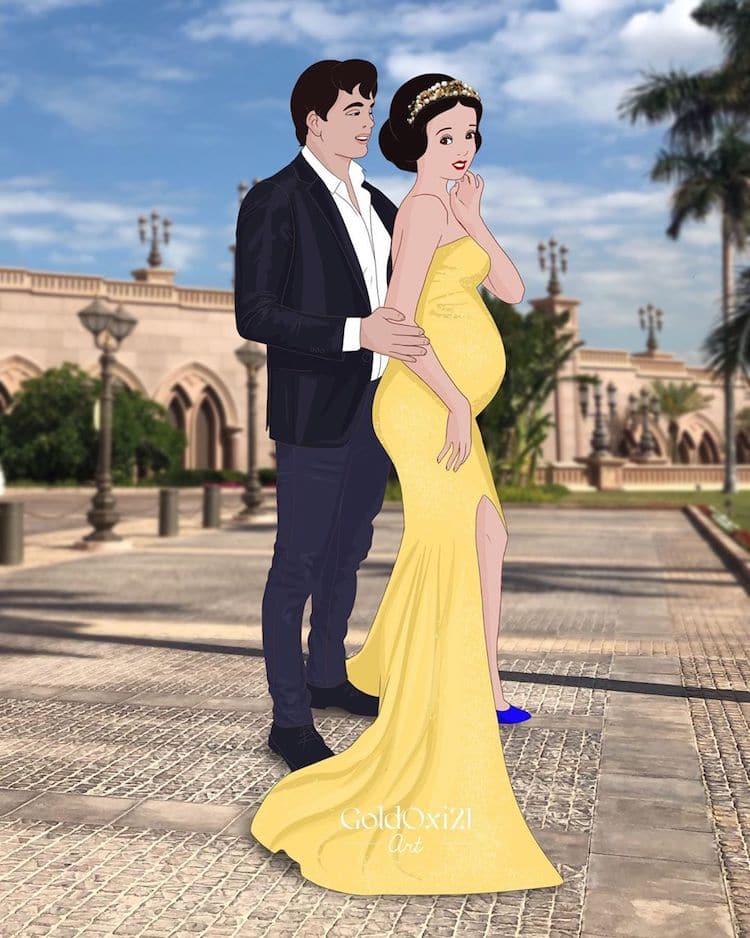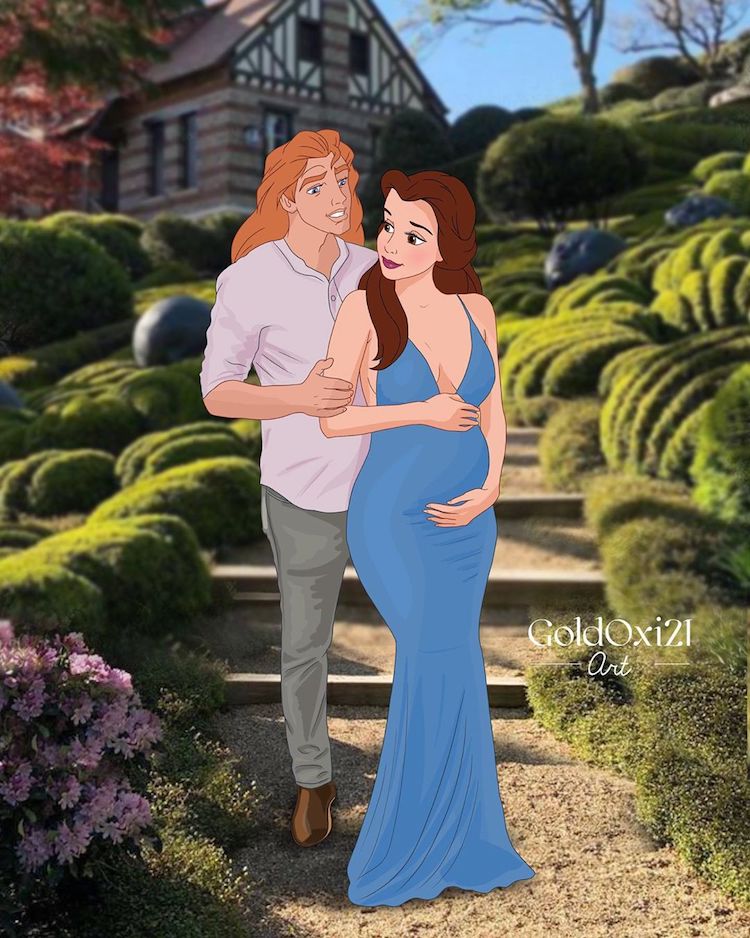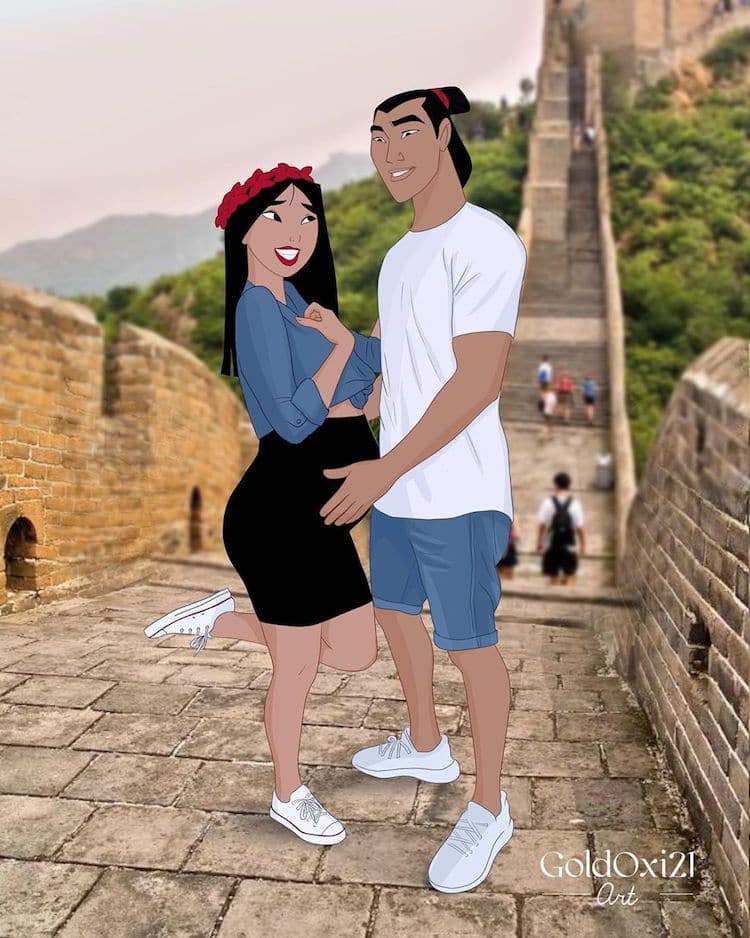 Oksana Pashchenko: Instagram
My Modern Met granted permission to feature photos by Oksana Pashchenko.
Related Articles:
Illustrator Reimagines Famous Celebrities as Iconic Disney Characters
Man Surprises Girlfriend With Marriage Proposal by Animating Her Into a Disney Movie
Illustrations Reimagine Keanu Reeves as Every Dashing Disney Prince