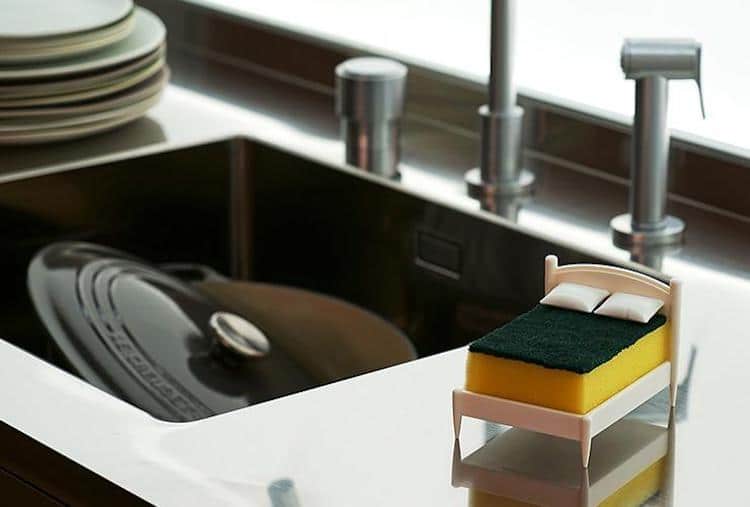 The kitchen is the heart of the home, so why not fill it with products that bring you and your family joy? Creative studio OTOTO designs whimsical kitchen accessories that add flair to even the most basic tasks. Whether you're measuring sugar or doing the dishes, they have a quirky utensil that's up for the job.
Fans of hot pots will love Leo the Lion. This charming yellow cat is a silicone trivet that can handle your most sizzling dishes. Pair it with its Grizzly trivet counterpart to make your cooking space an adorable menagerie. Or, if your cooking requires more fresh ingredients, be sure to invite the Astro Fruit & Veggie Keeper to help out. This little red martian has landed with the mission to keep your cut fruit and vegetables fresh for longer. Simply place any perishables inside the helmet of this little helper, close the plastic lid, and stash it inside the fridge. It will wait patiently for your return.
The key to organization is having "a place for everything and everything in its place." That's why OTOTO has cleverly designed a home for your hardworking kitchen sponge. The Clean Dreams Kitchen Sponge Holder features a miniature bed frame (complete with tiny pillows!) and a yellow and green sponge. After dishes, tuck your sponge into bed so you can sleep soundly, knowing that everything is in order. Likewise, if you're a baker, you know the importance of measuring your ingredients. The Mon Cherry set features four red cherry spoons (1 tablespoon, 1/2 tablespoon, 1 teaspoon, and 1/2 teaspoon) with a leaf that doubles as an egg separator. It's proof that some of the greatest gifts come in small packages.
Scroll down to see more kitchen accessories by OTOTO and be sure to check out My Modern Met Store for more whimsical cooking utensils.
Dress up your kitchen with these quirky utensils!
Clean Dreams Kitchen Sponge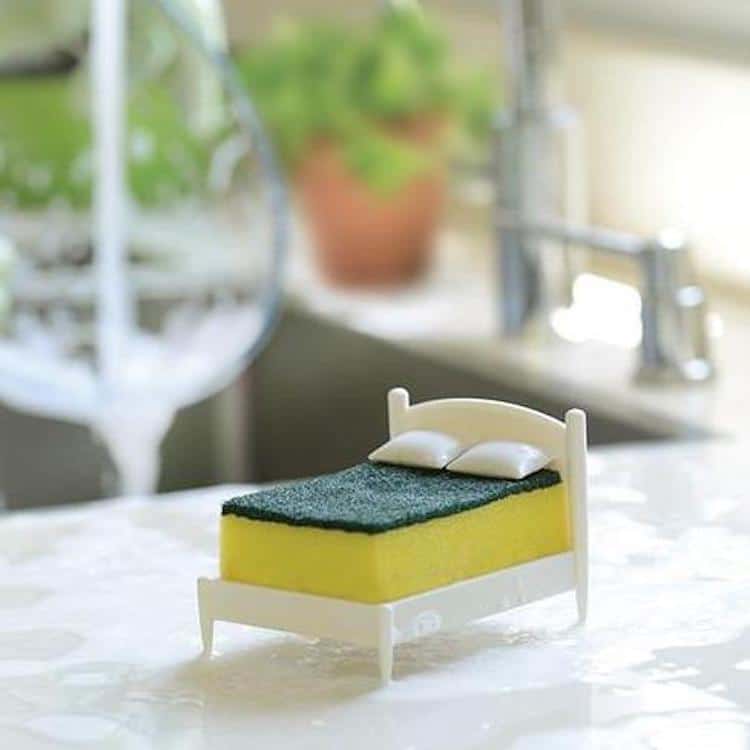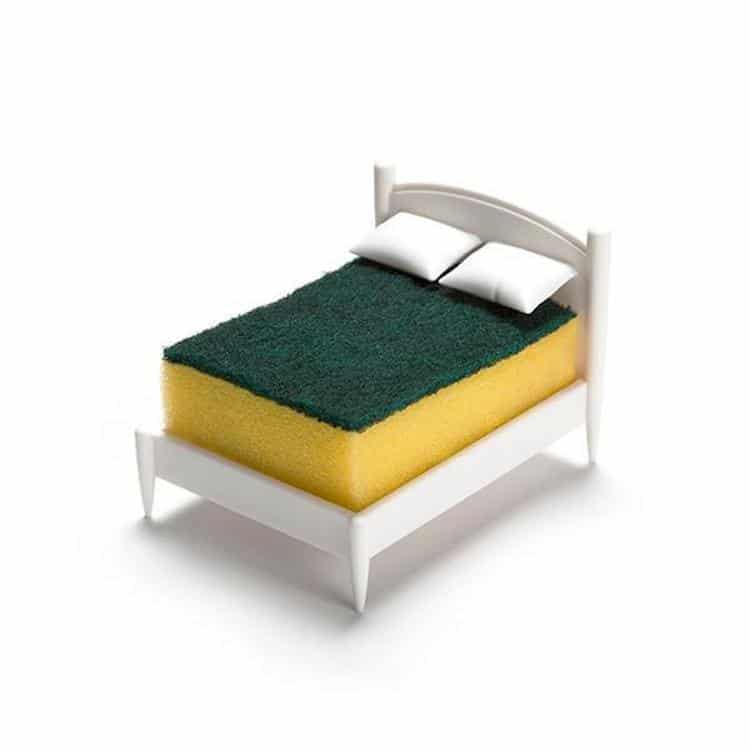 Leo the Lion Hot Pot Trivet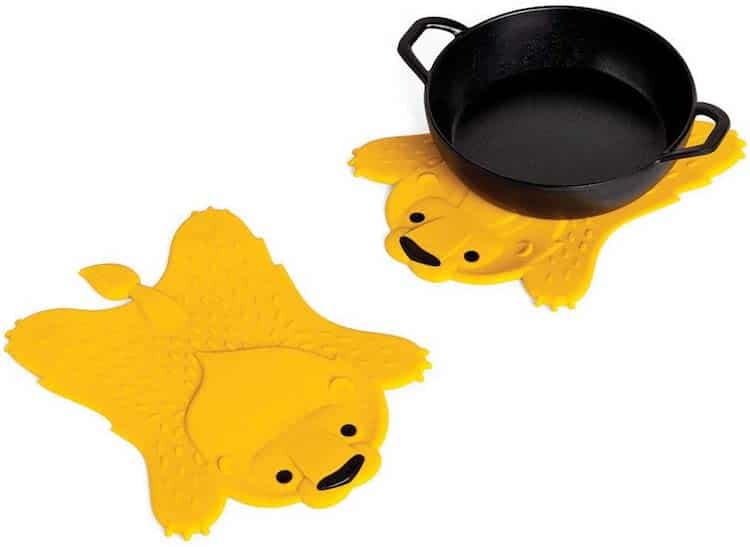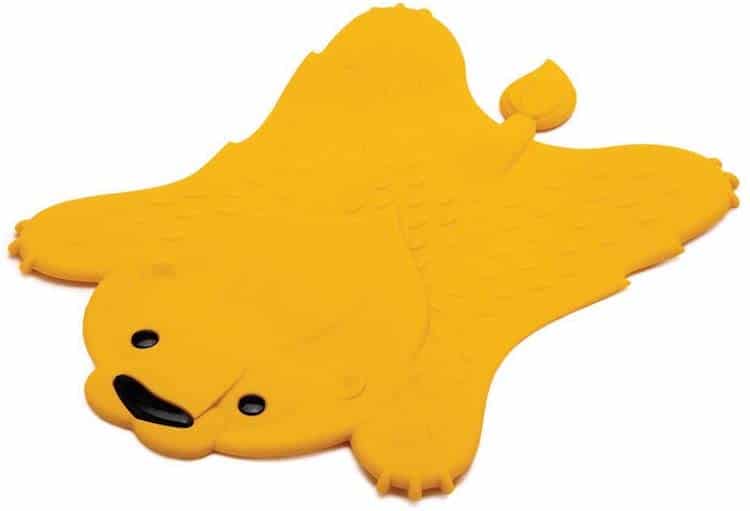 Mon Cherry Measuring Spoons and Egg Separator
Astro Fruit & Veggie Keeper
Find more whimsical cooking utensils in My Modern Met Store!
OTOTO Design: Website | Facebook | Instagram
Related Articles:
15 Unique Birthday Gifts for Mom That Will Make Her Day Extra Special
Adorable Loch Ness Monster Kitchen Tools Add a Pinch of Fun to Every Meal
22 Creative Kitchen Tools That Put the "Fun" in Functional