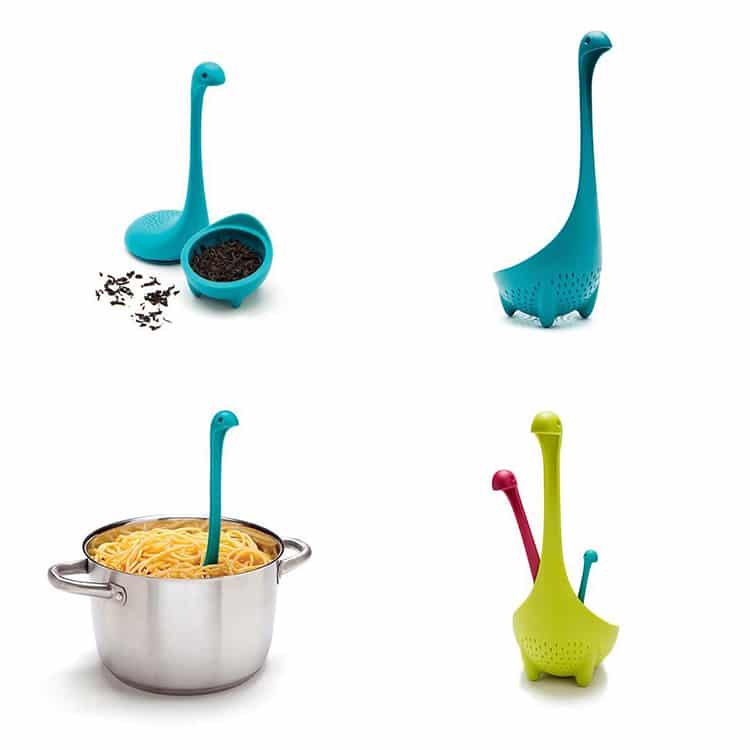 They say a family who eats together stays together. Well, now you can make every meal a family affair with OTOTO's line of adorable Loch Ness Monster-inspired kitchen tools! There's papa, mama, and even a baby Nessie. Each one emulates the mythical creature's long-necked likeness and is ready to help you serve legendary meals.
If pasta is on the menu, then you better call the Papa Nessie Pasta Spoon for help. This charming kitchen tool features a long neck that doubles as a handle and strong legs to grab onto your pasta shape of choice. After you serve dinner you can leave the spoon inside the pot to guard your leftovers.
Although carbs are great, it's also important to eat your helping of vegetables. While Papa handles the pasta, Mama Nessie Colander Spoon will be the maternal figure of the kitchen and tend to the veggies. Her colander-shaped body is ideal for scooping boiled broccoli and cauliflower, and the tiny perforations in the spoon will drain any excess water. Plus, Mama Nessie has four sturdy feet to help her stand on the counter when she's done working.
After dinner, it's time to enjoy dessert and a warm cup of tea. Fortunately, the Baby Nessie Tea infuser has no problem diving into the depths of your hot teacup. Simply separate the silicone top from the bottom and place your loose-leaf tea of choice inside. Then, submerge the infuser into a cup of hot water and wait for the leaves to brew. Since this tool is reusable and dishwater safe, it's sure to keep you company in many future tea parties.
For those that can't bear to break up the family, there's the Nessie Family Kitchen Pack. This set of three includes the Mama Nessie, the Nessie Ladle, and Baby Nessie. Each of them has their own role and, together, make the experience of cooking and dining feel complete.
Scroll down to see kitchen utensils inspired by Nessie, and head on over to My Modern Met Store to shop more whimsical kitchen gifts.
These whimsical Loch Ness Monster-inspired utensils make ideal kitchen gifts!
Mama Nessie Colander Spoon
Papa Nessie Pasta Spoon
Baby Nessie Tea Infuser
Nessie Family Kitchen Pack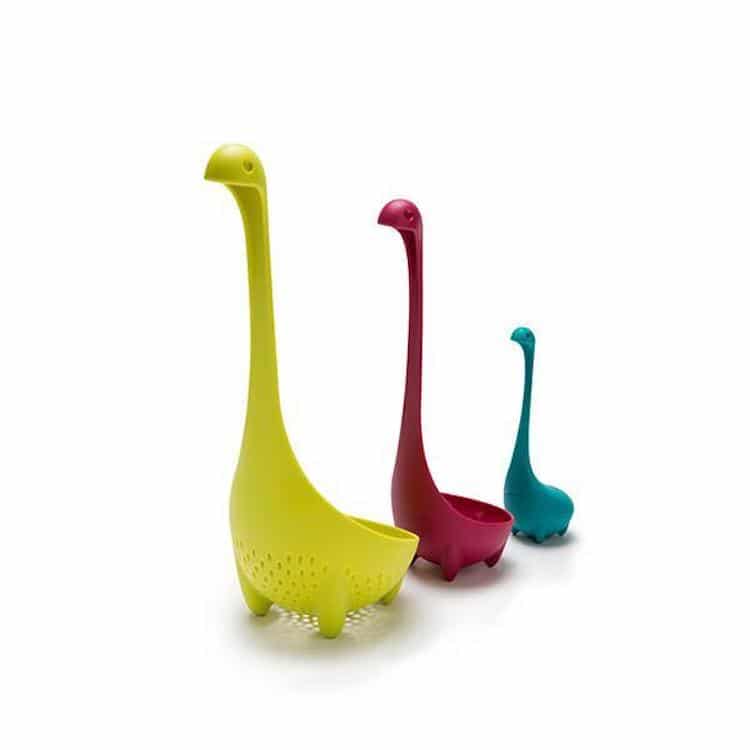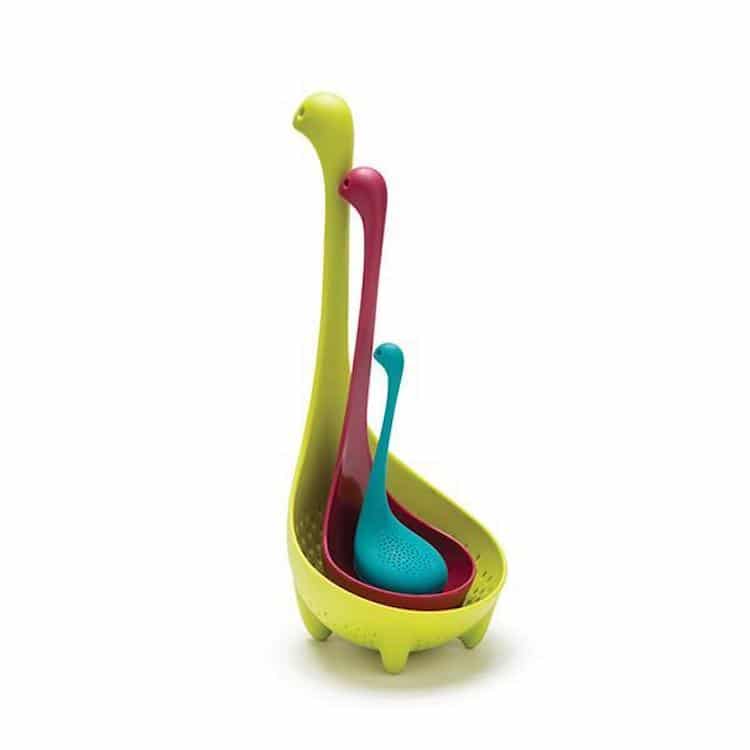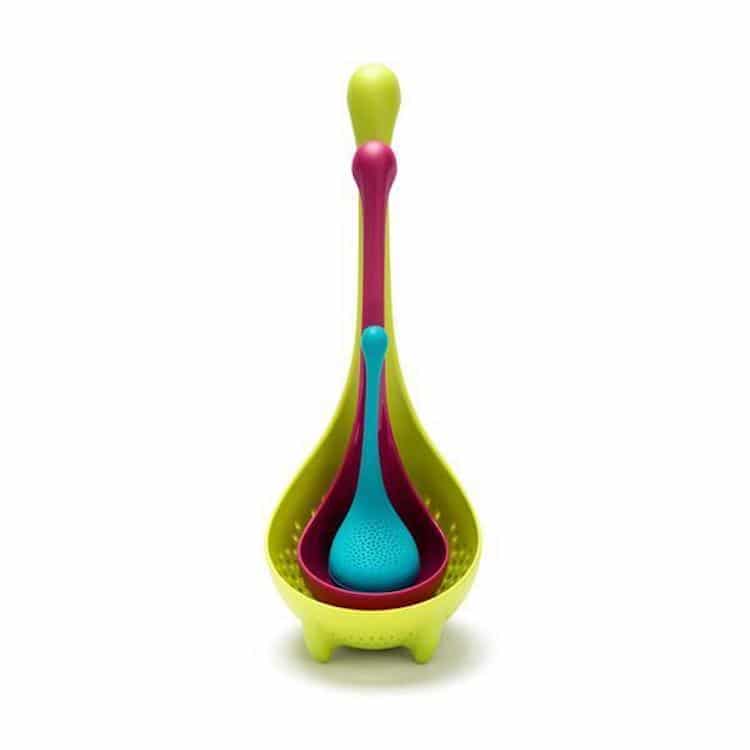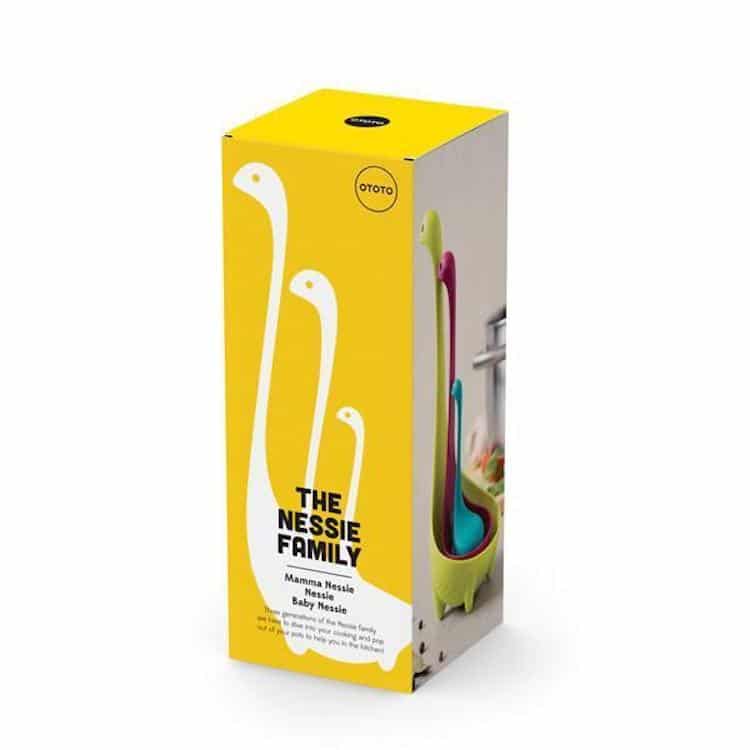 OTOTO: Website | Facebook | Instagram
Related Articles:
22 Creative Kitchen Tools That Put the "Fun" in Functional
You Can Spruce Up Your Kitchen With These Quirky Cooking Utensils
Travel in Style With These Reversible Weekender Bags
Follow My Modern Met Store: Facebook | Instagram | Pinterest | Twitter
Subscribe to My Modern Met Store newsletter for updates!