We can't get enough of these hilarious pigeon-themed high heels, seen on the streets of Japan. Created by Kyoto Ohata, they actually serve a well-intended purpose. Ohata, who often passes through an area filled with pigeons, was concerned that her human presence was upsetting them. They scatter as she comes through, which prompted her DIY shoes shaped as pigeons.
The end result is both fashionable and funny. Look below for our detailed instructions on how to make your own pair.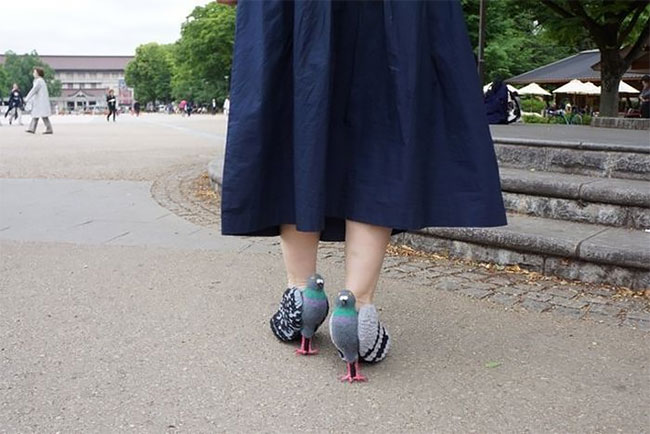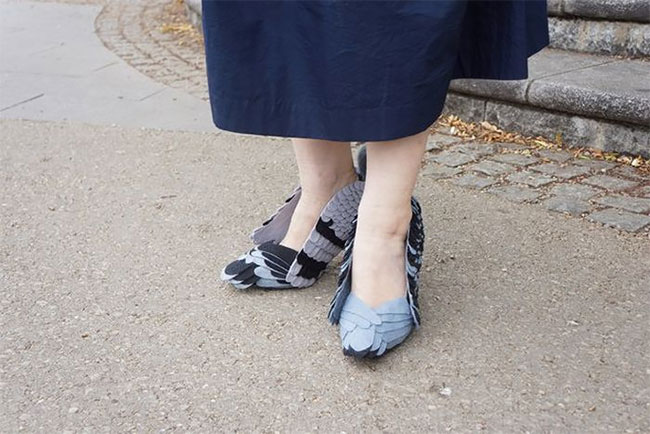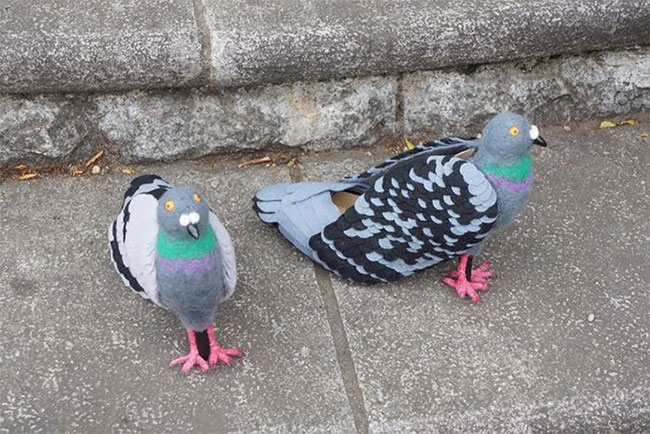 Want to make your own DIY shoes? See, step by step, how Ohata turned an ordinary pair of heels into a hilarious showpiece.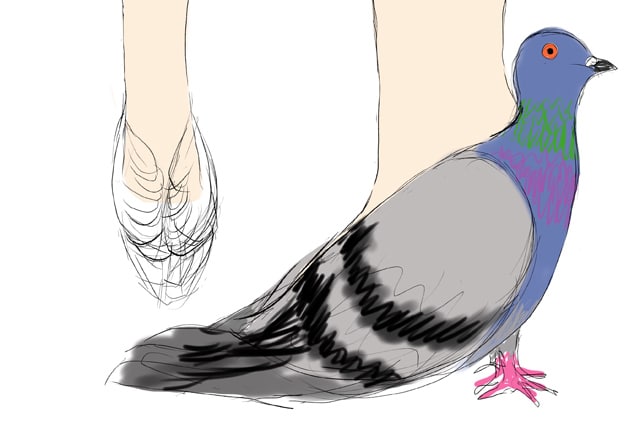 First, the heads are carved from foam and then carefully covered with felt.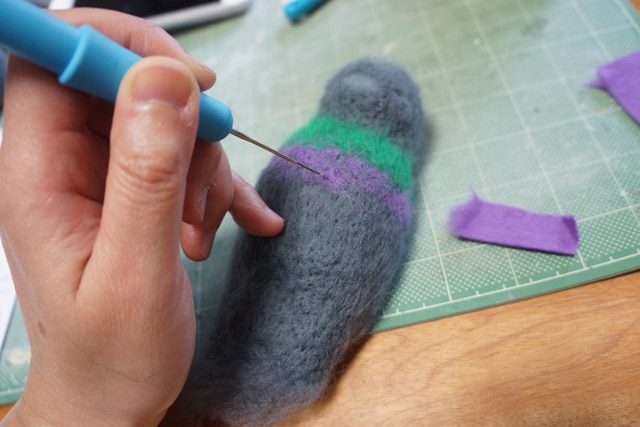 Purchase some cheap heels and glue the body of the pigeon to the back of the shoes.
Cut the wing pieces from a denser felt.