Brothers Adrian and Martinus Pool are the artists behind the Canadian design studio Adrian Martinus. Together, they give discarded skateboards a second chance at life by repurposing them as sustainable home decor. Some of the decks become hexagon-shaped stud earrings while others are used in statement furniture pieces, like the slab top coffee table. Regardless of their purpose, each of their products comprises a colorful filling that comes from the vibrant decks from which they were sourced.
The siblings grew up around wood-working tools and skateboards, so it was natural that they combine the two and experiment with the design possibilities. What they've come up with is a laborious process that leads the finished products to look nothing like a skateboard—their ultimate goal. "We don't want you to immediately see it and think, 'That's an old skateboard,'" Martinus explains. "When you hear that it's a recycled skateboard, we want that to be a surprise."
Martinus, Adrian, and Adrian's partner Anne Tranholm begin the construction process by laying out a collection of boards in the sun. After several hours outside, the team scrapes off the warmed grip tape from the skateboards and proceeds to sand off the paint, graphic, and clear coat. Then, it is a matter of grinding and polishing the wood until it is clean and ready to use.
You can purchase Adrian Martinus's wooden products via their Etsy shop. Follow them on Instagram to keep up to date with their latest work.
Design studio Adrian Martinus makes sustainable modern decor from recycling old skateboards.
First, the team collects hundreds of high-quality maple wood skateboards to use in their designs.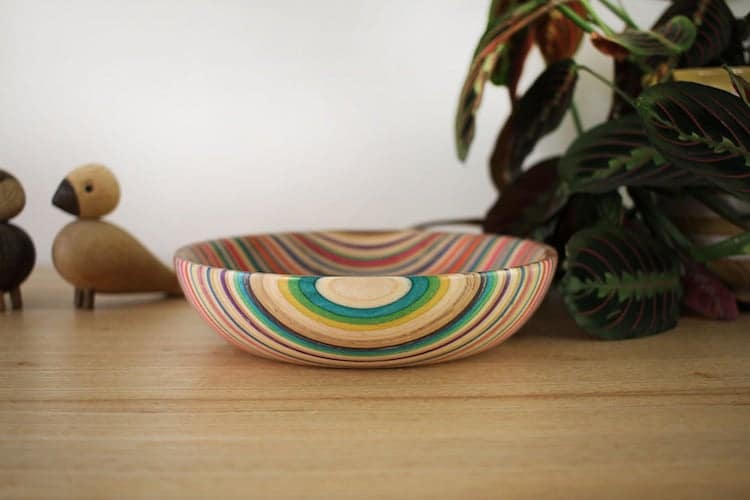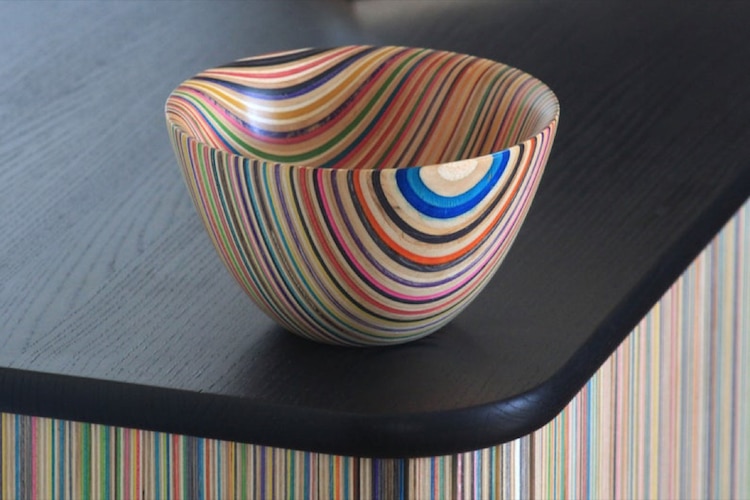 The boards are then repurposed into home decor, furniture, jewelry, and more.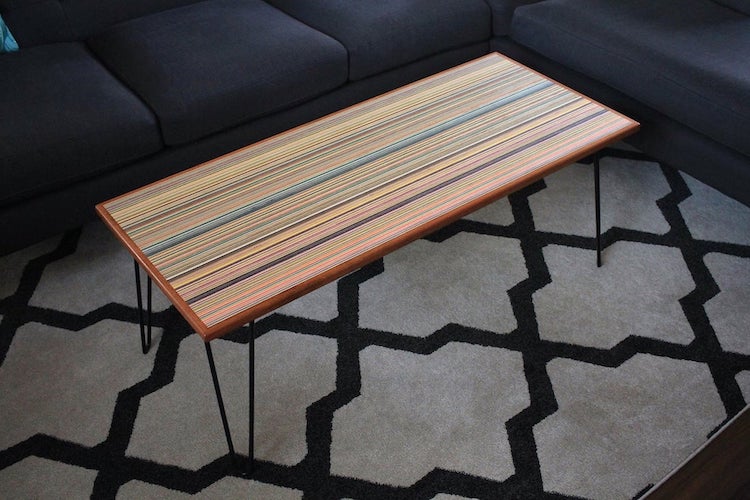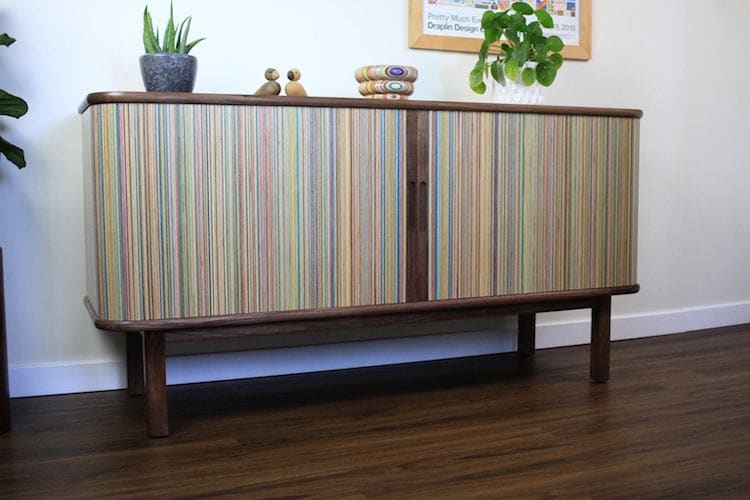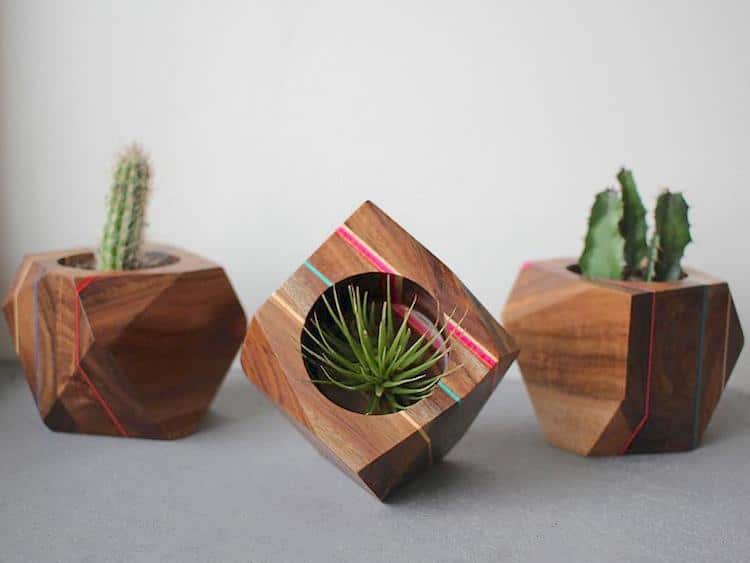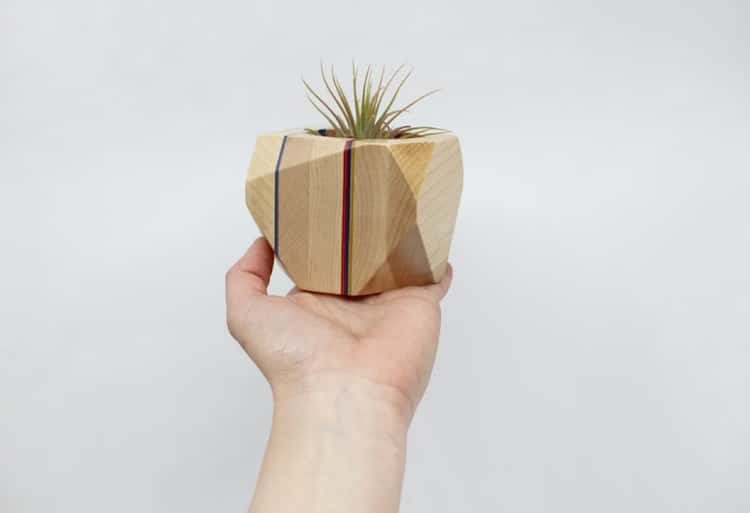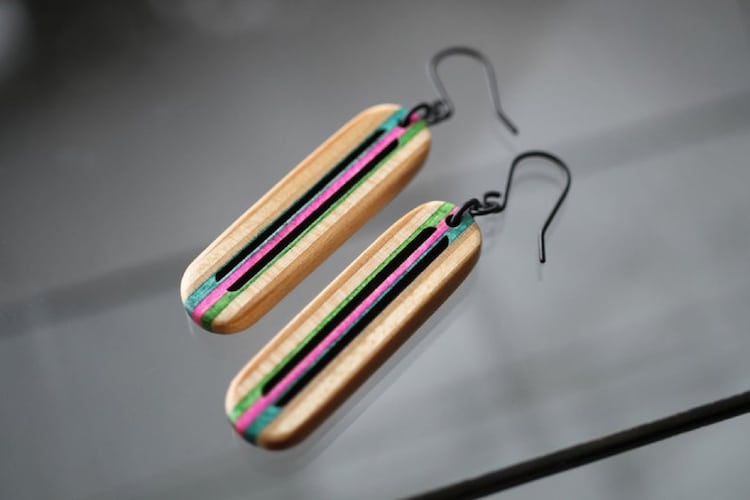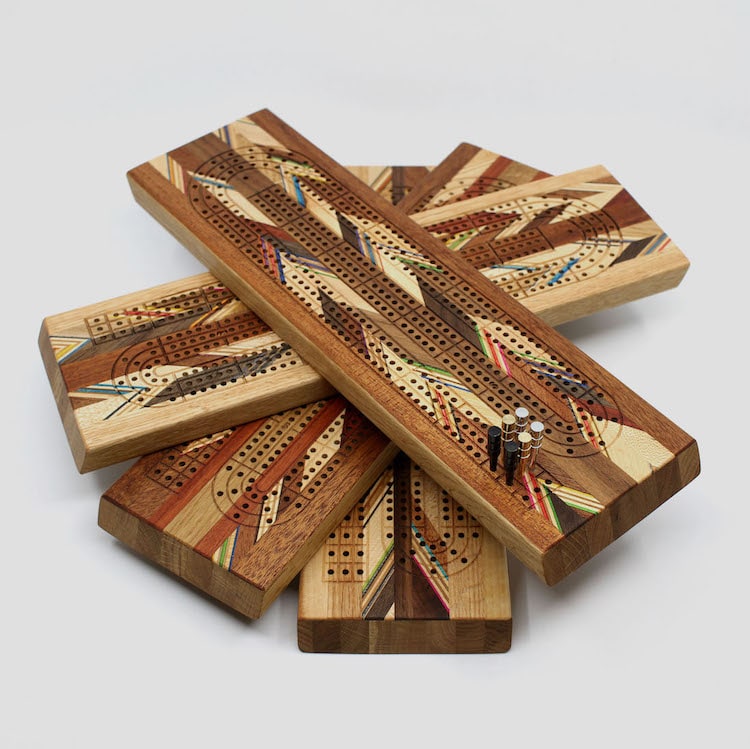 Adrian Martinus: Website | Facebook | Instagram | Etsy
My Modern Met granted permission to feature photos by Adrian Martinus.
Related Articles:
Embroidered Brooches Look Like Real Butterflies Perched on Your Jacket
Woodworker Creates Impossible Floating Tables That Will Make You Question Everything
Embroidery Artist Stitches Colorful Insects and Flowers With Painterly Detail