If you have access to the Disney+ platform, chances are that you've been introduced to The Mandalorian, the Star Wars live-action series. And even if you aren't watching the show, it's hard to escape images of Baby Yoda (aka The Child) that are flooding the internet. He's been the subject of many memes; so, naturally, you might want to have your own Baby Yoda merchandise to immortalize this instant pop culture icon.
Unfortunately, most officially licensed items—like Baby Yoda toys and dolls—aren't available until 2020. Disney delayed their production so as to prevent any Baby Yoda spoilers. But, that doesn't mean you can't pre-order two of the biggest must-have products: a Funko Pop figurine and a plush toy by Mattel. Both will be released in May of next year.
If you want your Baby Yoda items now, you've got many options outside of Disney. We've compiled a list of independently produced merchandise that honors The Child in a myriad of ways.
Looking for Baby Yoda gifts? These creative products honor The Child of the Star Wars universe.
Crocheted Doll
Enamel Pin
Baby Yoda Felt PDF Pattern
Baby Yoda Crocheted Hat
The Child Block Print
Baby Yoda T-Shirt
Embroidered Beanie
Baby Yoda Mug
Baby Yoda Doll
Watercolor Vinyl Sticker
Patterned Socks
Baby Yoda in a Baby Carrier T-Shirt
Baby Yoda Desk Organizer
"The Child" PopSockets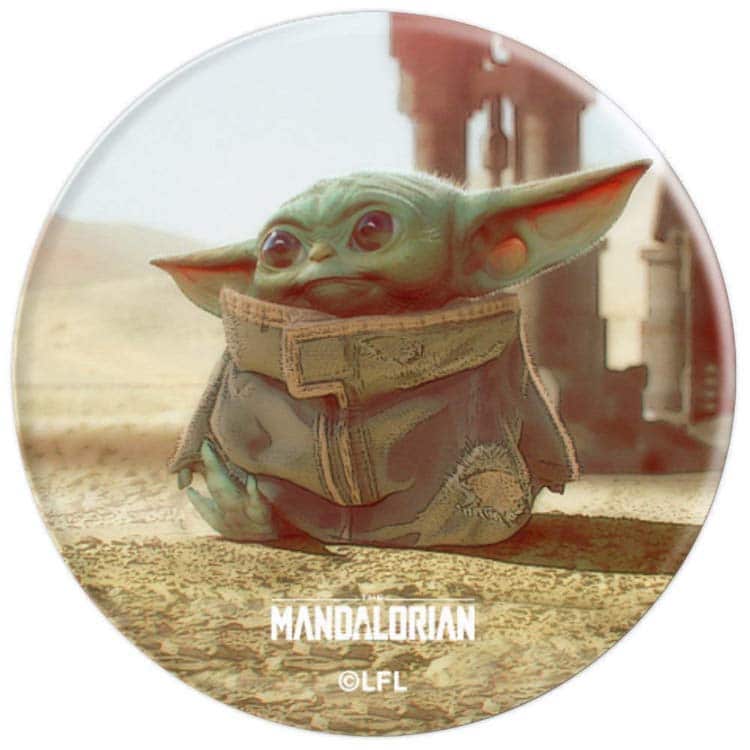 And in May 2020, Disney and Funko will be releasing more merchandise of "The Child" from The Mandalorian.
"The Child" Plush Toy
Funko Pop! The Child
Related Articles:
20+ Creative 'Star Wars' Kitchen Gadgets That Are Fun and Functional
This Star Wars Kitchenware Collection Will Have You Cooking with the Power of the Force
Adorable AT-AT Walker Crochet Pattern Lets You Craft Your Own Star Wars Toy