We live in the age of smartphones and apps, but there are still plenty of people who prefer to write things down. This analog attitude is great to have when you're traveling. By keeping a travel journal, you'll always remember the quaint cafes and bustling markets that you experienced—no matter how many years have passed.
If you can't bear to forget that trip abroad or even a weekend adventure, consider picking up one of these notebooks. There are journals for every style of traveler. Maybe you love creative writing and want the freedom of blank pages. If so, try a vintage-style journal with a leather cover; the style is timeless and practical. But if you'd prefer a book that offers more guidance, there are plenty of creative options. I Was Here by Kate Pocrass is full of prompts that encourage you to record your discoveries, and Travel Listography by Lisa Nola and Kelly Abeln follows a similar format with a list-loving twist.
In addition to writing, there are many notebooks that have built-in pockets. These handy attachments will store your museum ticket stubs and other ephemera that you don't want to part with, making sure that it'll stay safe long after you've arrived home.
Check out some of the best travel journals, below, and pick one up before your next great trip.
Looking for a way to record your adventures? Here are some of the best travel journals!
I Was Here: A Travel Journal for the Curious Minded
When traveling, there's so much to see and do that you might overlook the little details that give a place its personality. I Was Here encourages you to record these discoveries with imaginative prompts.
Vintage-Style Journal
This genuine leather journal is blank inside and allows you to freely record your writing and drawings. The 120 sheets are off-white and acid-free, and pens won't bleed through the paper.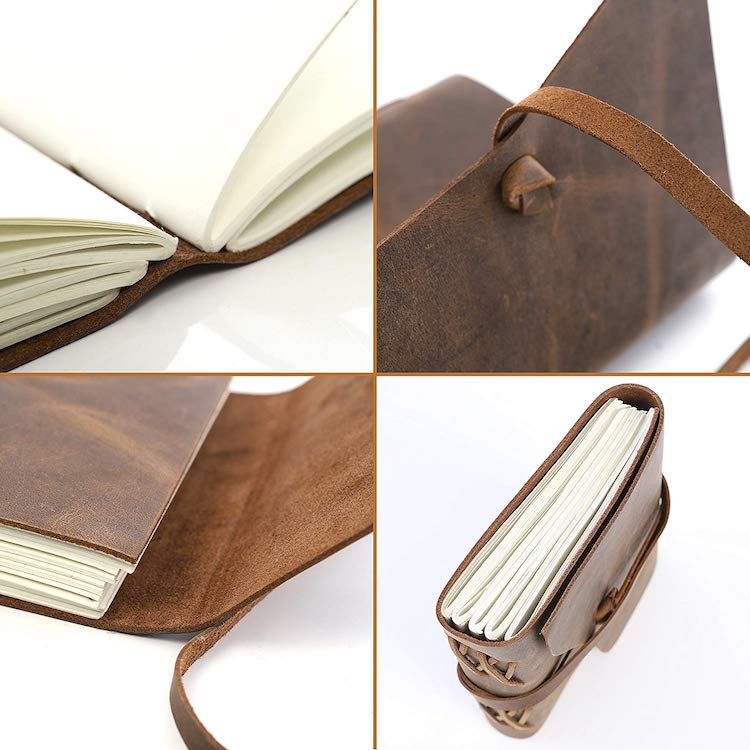 Leuchtturm1917 Medium-Sized Notebook
The Leuchtturm1917 is a prized notebook for artists and writers alike. Featuring 249 numbered pages, it has an expandable pocket that's perfect for organizing—it includes stickers for labeling. This makes it great for planning a trip and chronicling it along the way. (It's also a popular choice for bullet journalers!)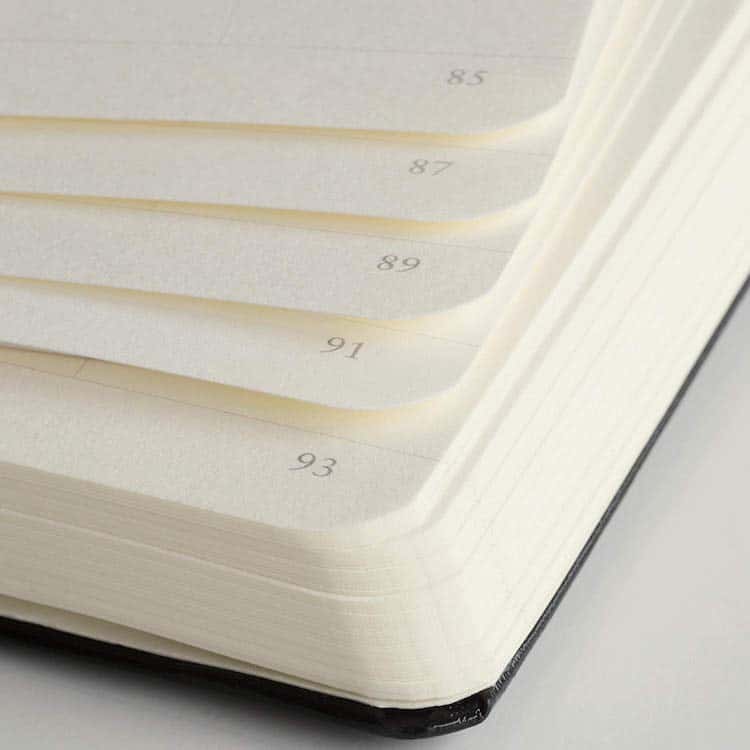 Travel Petite Planner
Going on an epic trip? Track up to four weeks with this journal. It features 28 daily spreads to log activities, meals, memories, and more. Use the illustrative stickers to enhance your writing.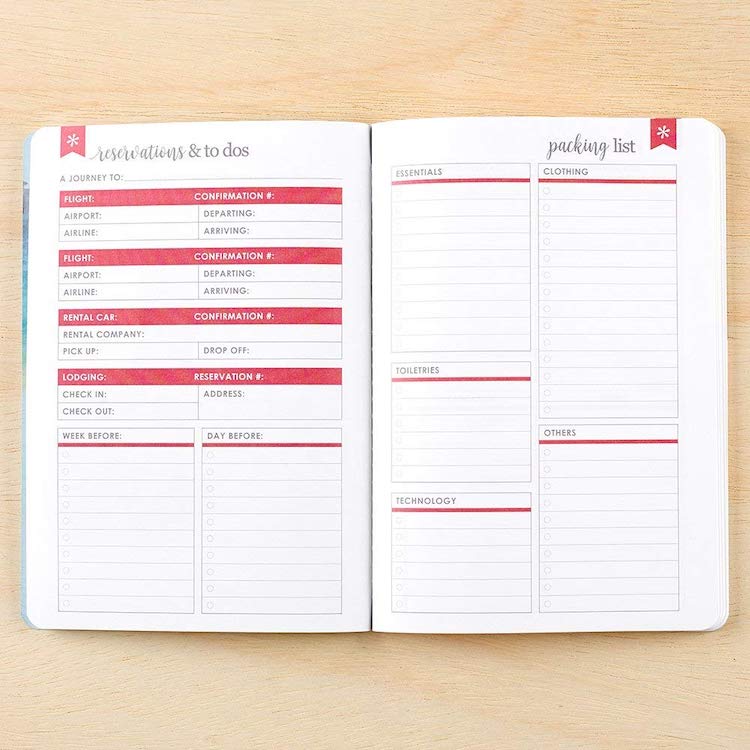 50 States Traveled Journal
Remember the idiosyncrasies of all 50 of the United States with this handy travel journal. Each place gets two pages to help you remember your trip. There are spots for the cities you traveled, best meals, and unforgettable moments.
You Are Here: A Mindful Travel Journal
This journal uses mindfulness techniques as a way to develop a peaceful inner headspace. Mostly blank inside, it features exercises to help guide you through a vacation, sabbatical, or even something as simple as a weekend away. You Are Here is intended for you to capture a memory on each page.
Journey Journal: US
Similar to the Travel Petite Planner, Journey Journal has 30 days worth of 16 pages that chronicle the finer details of your trip. Beyond the date and your plans, you're getting a true sense of each day by filling out the temperature, encounters, and a space for drawing. Once you're done, store the journal in the provided envelope with string to map all the states you visited.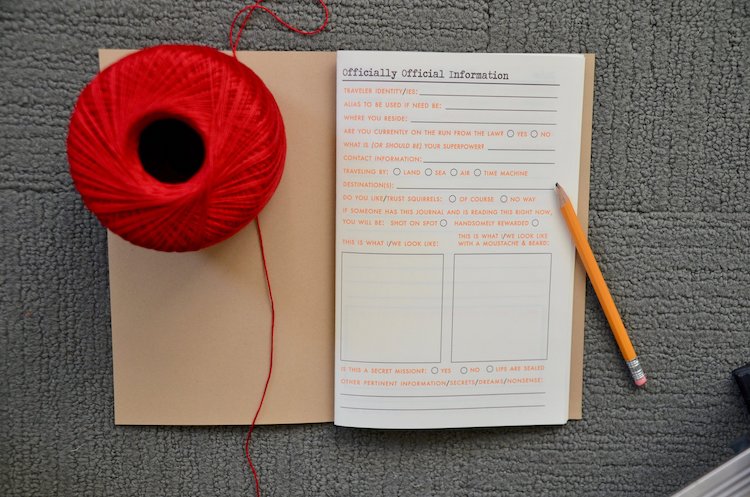 Wanderlust Journal
Ideal for a wanderlust writer and doodler, Rifle Paper Co. has created a five-by-seven inch notebook that contains 208 pages. Each spread features a combination of lined and unlined pages that allow you to record in words and with pictures.
Travel Listography
Do you enjoy making lists? If so, then Travel Listography is perfect for you! The illustrated book has spaces to jot down the countries you'd like to visit, food to try, memorable people you met on travels, and more.
Next: More travel journals.