From cat-shaped sandals to kitty chair socks, there's countless pawsome products out there that celebrate the cuteness of cats. One of the latest items to catch our eye is the Nekomanmaru Kinchaku—a drawstring bag that when filled with goodies, looks just like a real, round-bodied cat sitting with its paws tucked under its body.
Designed and sold by Japanese brand Felissimo, the bag's shape is based on the traditional Japanese drawstring pouches called kinchaku that are typically carried by women wearing kimonos. The simple sack-style shape has been given a modern, feline twist with the addition of a plushie cat head at the front and a tail at the back.
Made from super-soft fabric, the Nekomanmaru Kinchaku collecion is available in 4 different designs—tortoiseshell-patterned, striped ginger, silver tabby, and a black and white hachiware kitty, with distinct markings on its forehead. Each one looks like you're carrying a real cat by your side!
The adorable cat-shaped bags are priced at 2,478 yen ($23) each, and can be ordered through Felissimo's online store.
These adorable drawstring bags look just like real cats.
Each design features a plushie cat head at the front…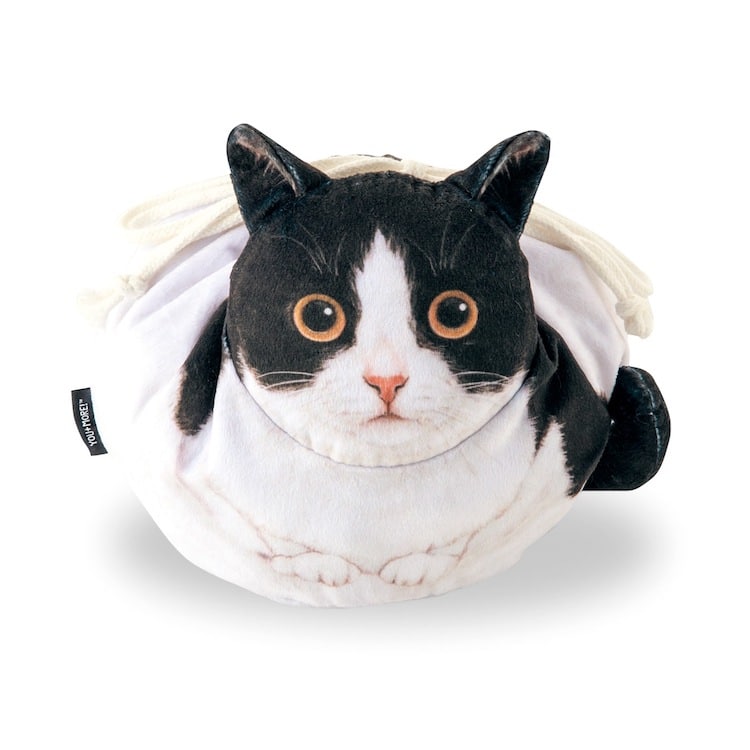 …and a tail at the back.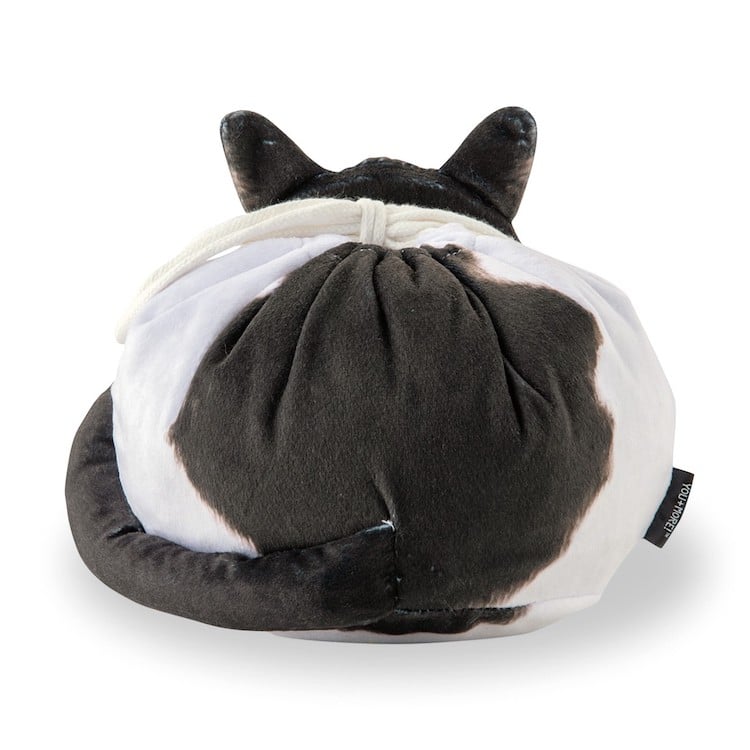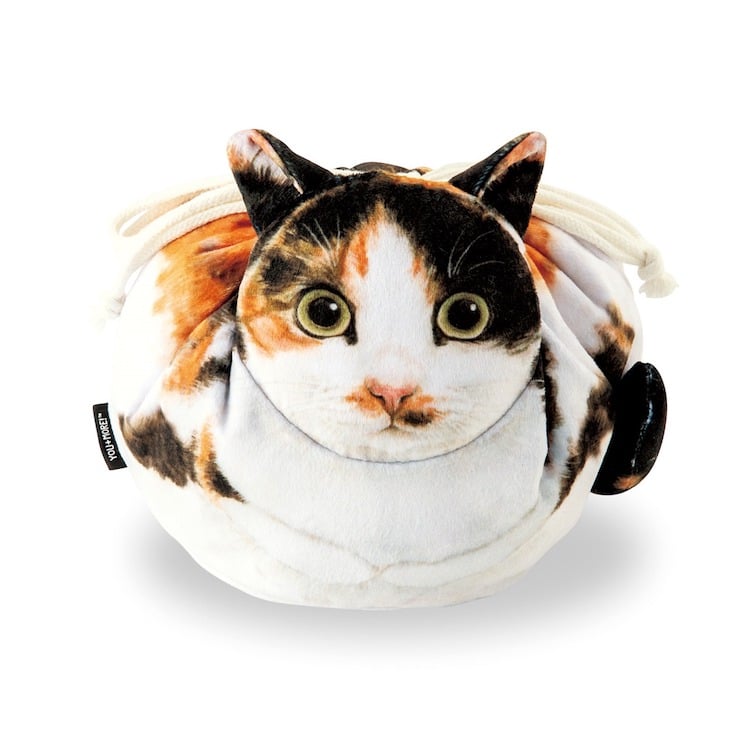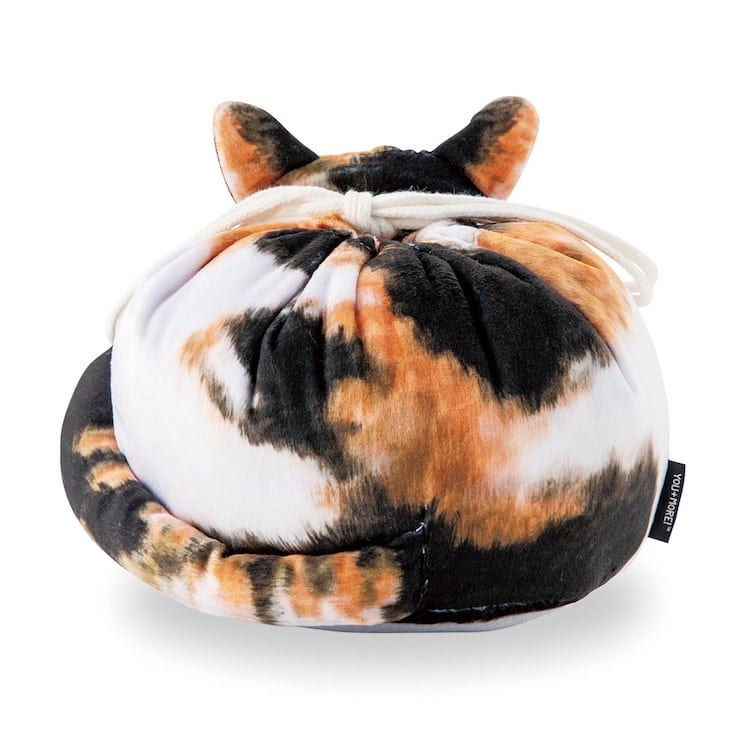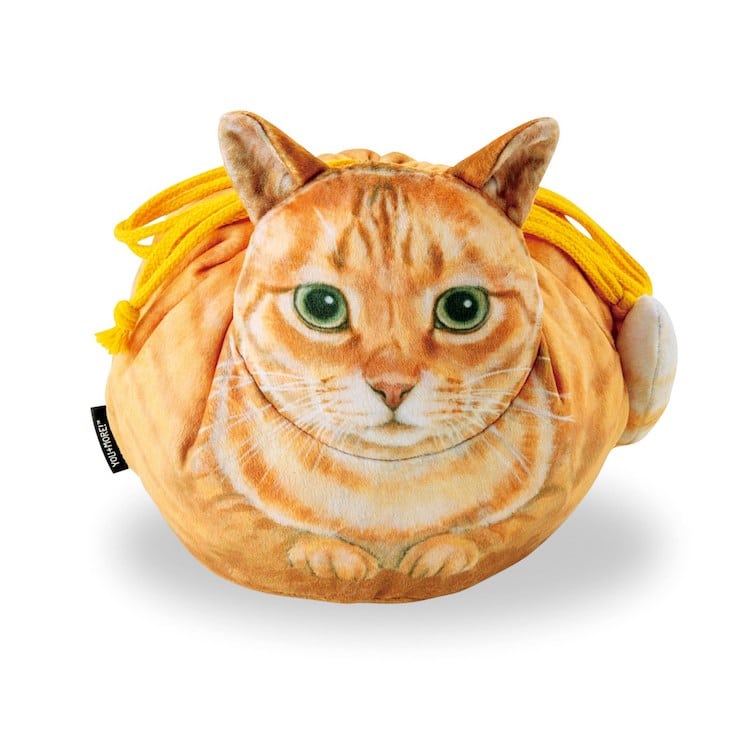 Felissimo: Website | Facebook | Instagram | Twitter
h/t: [SoraNews24]
All images via Felissimo.
Related Articles:
Japan Has Cat-Shaped Sandals That'll Keep Your Feet Feline Fine This Summer
These Floor-Protecting Cat Paw Chair Socks Are Pawsitively Adorable