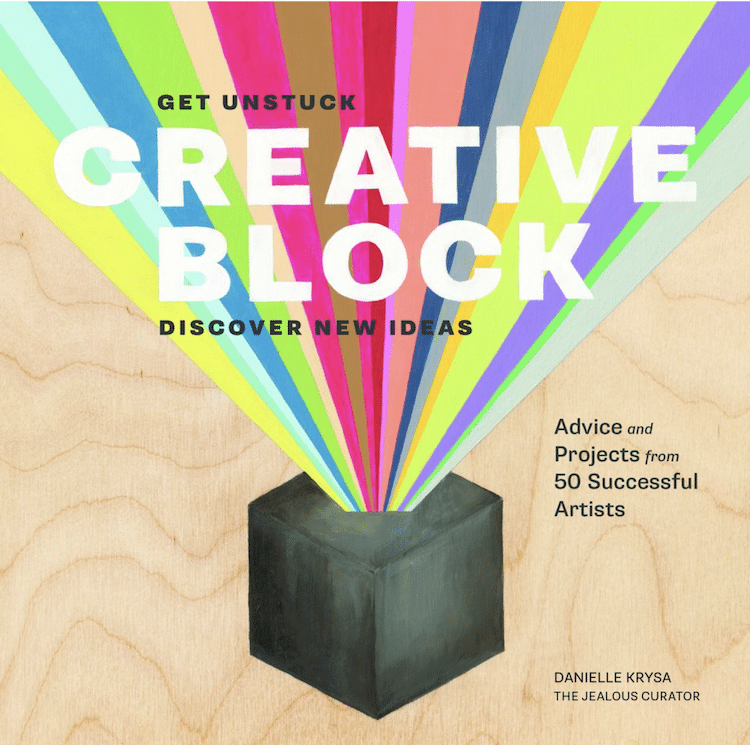 When stuck in a rut, many artists look to their libraries for inspiration. Whether studying masterpieces in art history texts or gazing at glossy photographs in coffee table books, leafing through art publications is a great way to generate ideas. With this in mind, blogger Danielle Krysa has crafted Creative Block, a "chunky blockbuster of a book" bound to help you out of any creative slump.
Creative Block features in-depth interviews with 50 international artists working in an eclectic array of mediums. In each case, Krysa asks them what they do when they feel stuck. With answers ranging from road trips to bathroom organization, every reader is sure to discover a new way to "conquer self-doubt, stay motivated, and get new ideas to flow."
To illustrate the success of each tried-and-true tip, Creative Block also features photographs of each artists' resulting work. Totaling 300 images, this curated gallery of images is enough to inspire any artist—so you can only imagine its success when paired with exclusive words of wisdom!
Ready to tackle that slump once and for all? Pick up a copy of Creative Block in the My Modern Met Store.
Consider artistic ruts a thing of the past thanks to Creative Block, a book by the Jealous Curator blogger Danielle Krysa.
View this post on Instagram
You can find this indispensable resource in the My Modern Met Store.
Danielle Krysa: Website | Blog | Instagram
Related Articles:
20 Books Every Artist Needs on Their Bookshelf
25+ Imaginative Sketching Prompts to Help You Beat Creative Block
15+ Creative Activity Books for Adults to Keep Their Minds Active