Are you a Friends fanatic? If so, then you're probably enjoying the memorabilia created in celebration of its 25th anniversary. Once you've finished assembling the recently released LEGO Central Perk, try your hand at Monopoly Friends edition. Modeled after the 1930s real estate game, the board and its pieces have been reimagined as components from the beloved sitcom.
Friends Monopoly will have you reliving its 10 seasons as you move around the board. Each square recalls a memorable location or moment from the show, and it starts with the first episode in which Monica takes in Rachel as a roommate. Go all the way around the square and you'll land at the end of the show—a conclusion that many fans were hoping for.
In addition to the board, the special version of Monopoly has custom game pieces that pertain to each main Friends character. Rachel is a handbag, Monica is represented by a chef's hat, Phoebe is a guitar, Chandler has a sweater vest, Joey is symbolized by a pizza, and Ross is a T-Rex.
Monopoly Friends edition was released last year, but it was only available in the U.K. at that time. Luckily, it's now for sale in the U.S. through Amazon.
If you're a Friends fanatic, you'll want to try your luck at Monopoly Friends edition—now available in the U.S.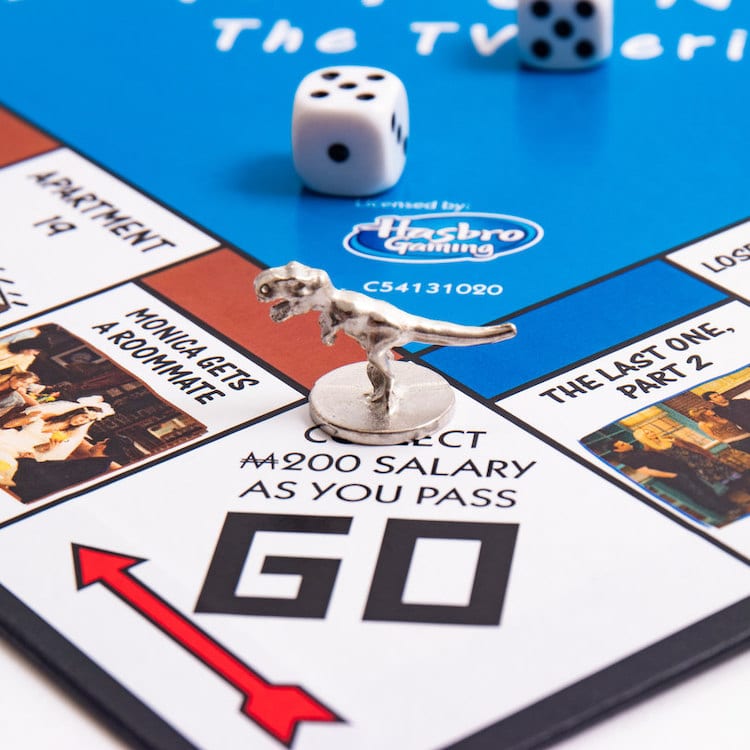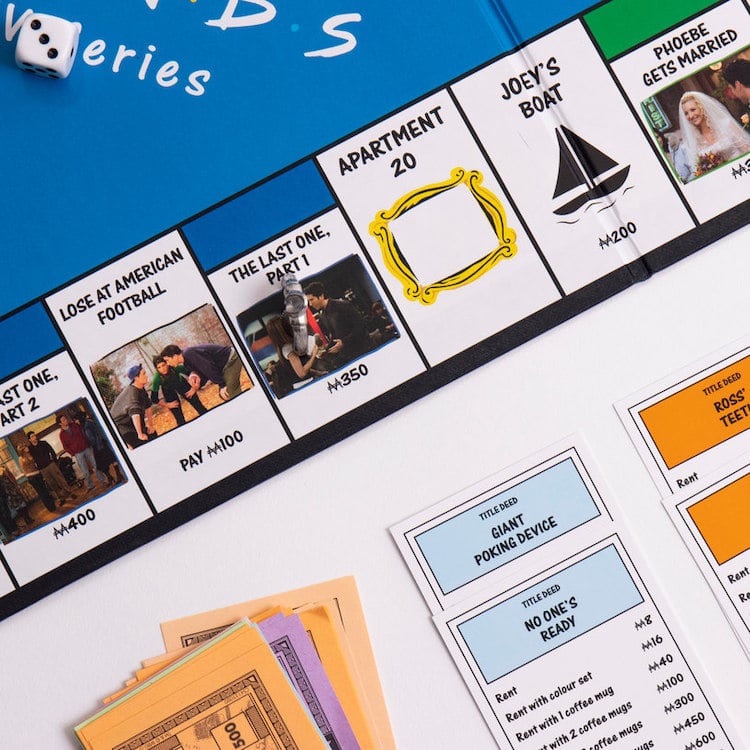 h/t: [Insider]
All images via Firebox.
Related Articles:
What If Famous Faces from Iconic Paintings Invaded Pop Culture
Clever Illustrations Unmask the "True" Identities of Pop Culture Icons
20+ Gifts for Board Game Lovers to Have Hours of Wholesome Fun