Fans of Game of Thrones and Aquaman actor Jason Momoa can now pick up a coloring book that features the Hawaiian star in fantastical and romantic illustrations. The adult coloring book, entitled Crush and Color: Jason Momoa, lets admirers immerse themselves in "more than 35 completely unique life-like drawings of the rugged dreamboat" as he takes on several rigorous or relaxing activities.
Illustrated by Italian artist Maurizio Campidelli, the playful coloring book shows Momoa doing physical feats such as sailing a boat, chopping wood, and scaling a cliffside. Additionally, fans can also revel in the more relaxed pictures of the actor practicing meditation and enjoying a cup of coffee. "Caught on every page is Jason's breezy charm and irresistible vigor ready for coloring detail," the book description states. "Color your way to a dreamier day with enamoring reveries and stirring displays of masculinity on each page."
Scroll down to see some of the best illustrations from the Crush and Color: Jason Momoa coloring book. And for those that have their eyes on a different heartthrob, Campidelli will be releasing other fantasy coloring books of favorite actors, like Keanu Reeves and Idris Elba, later this year. Both are currently available for pre-order on Amazon.
Did you know there's a Jason Momoa adult coloring book?
It features whimsical illustrations of the Game of Thrones and Aquaman actor that you can color in.
There are soon-to-be-released coloring books of other favorites as well, including Keanu Reeves and Idris Elba.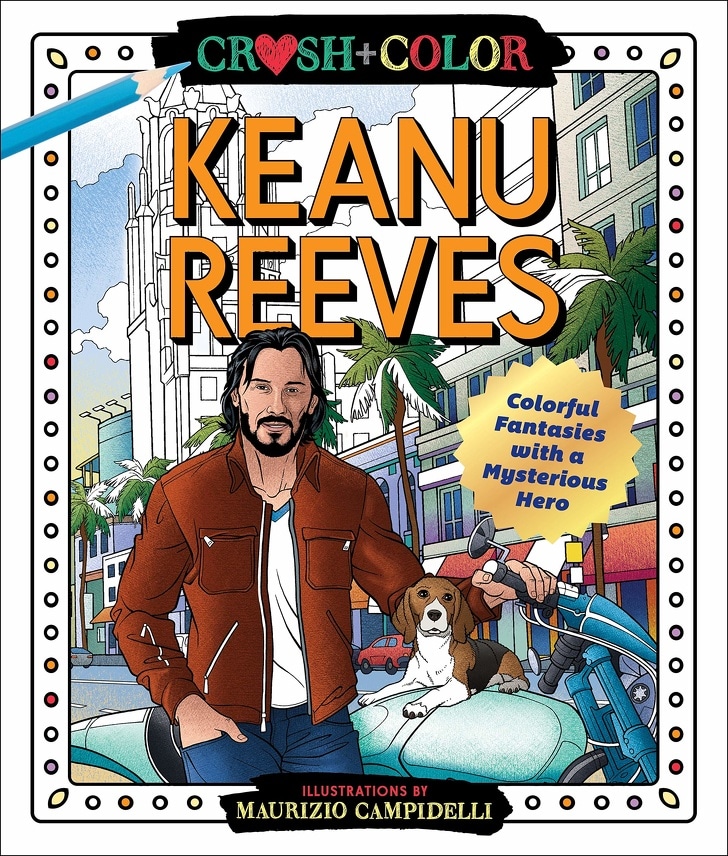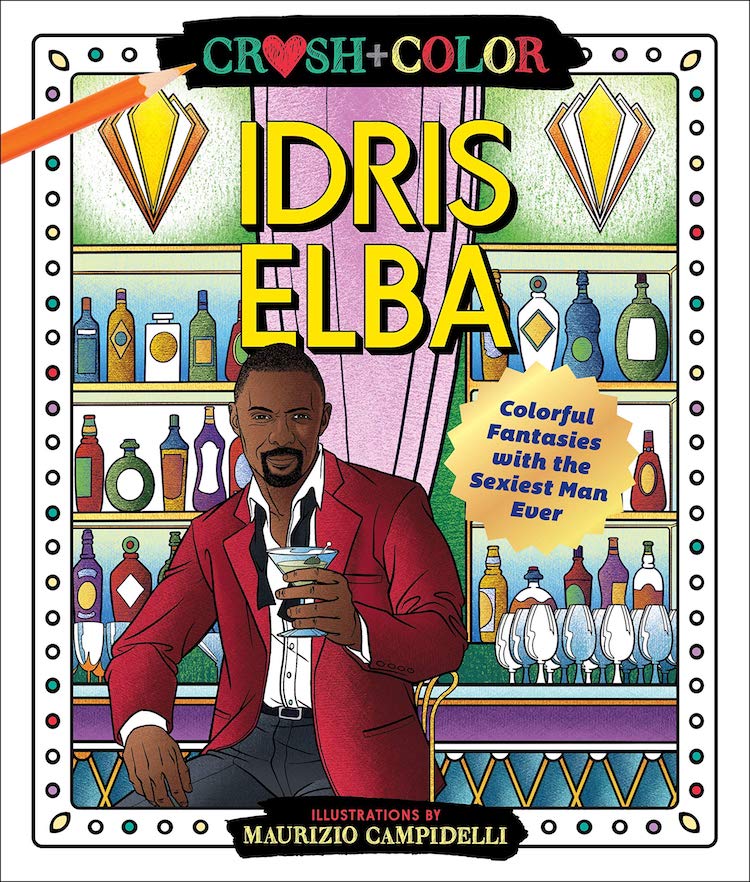 h/t: [Oprah]
All images via Amazon.
Related Articles:
Expansive Book Features Never-Before-Seen Paintings by Salvador Dalí
Brighten Someone's Day With One of These Funny Gifts for Friends
This 'Friends'-Themed Slow Cooker Lets You Cook Like Monica Geller