Ever since Volkswagen released its electric van concept in 2017, North American consumers have been wondering when they'll have the opportunity to take one for a spin. While the ID. Buzz has been available in Europe since 2022, VW just announced a launch date for North America. And, along with that, they've also revealed a new, spacious design tailored for their American and Canadian customers.
Volkswagen unveiled a three-row ID. Buzz at an event in California, showing off its longer wheelbase, larger battery, and upgraded horsepower. These changes over the two-row European version are designed to make the electric van the perfect zero-emission alternative for anyone wanting to live the van life and travel around the continent.
With its 91 kWh battery and a rear motor that produces 282 horsepower, the North American ID. Buzz has all the power necessary to take to the open road. At the same time, it also includes the retro design touches that the beloved VW bus is known for. This includes an oversized VW logo, short overhangs, and the signature two-tone color palette.
At the same time, the Volkswagen ID. Buzz is thoroughly modern. The floor-mounted battery not only saves space, but helps give the van better handling due to its weight distribution. Two LED screens keep the driver fully connected at all times and allow for control of climate and many car functions.
Comfort is also a top priority, which is good news for anyone looking to travel far and wide with the ID. Buzz. Heated seats throughout, individual air vents, a heated steering wheel, tinted privacy windows for the back seats, and a removable center console with flexible storage are all designed with drivers and passengers in mind.
"The zero-direct emission ID. Buzz is the spiritual reincarnation of the Microbus, reimagined for our electric future," said Pablo Di Si, President, and CEO of Volkswagen of America, Inc. "It is practical, sustainable, and packaged in an unmistakably fun way that is classic Volkswagen. With its launch, the Bus will once again become our brand hero in America."
Volkswagen's three-row ID. Buzz is scheduled to start sales in 2024. Though pricing hasn't been announced, The Verge estimates that the North American model will start at around $70,000 based on the specs and pricing of the European model.
Volkswagen's ID. Buzz is an electric van that pays homage to their classic "love bus."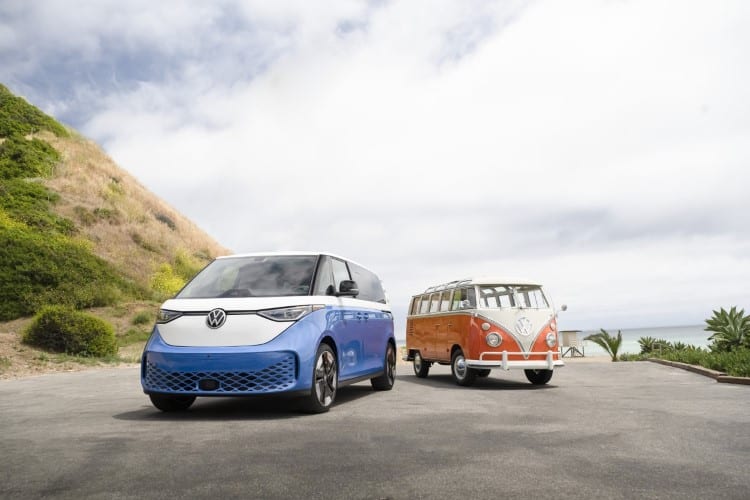 The VW ID. Buzz has been available in Europe since 2022 and is finally making its way to North America.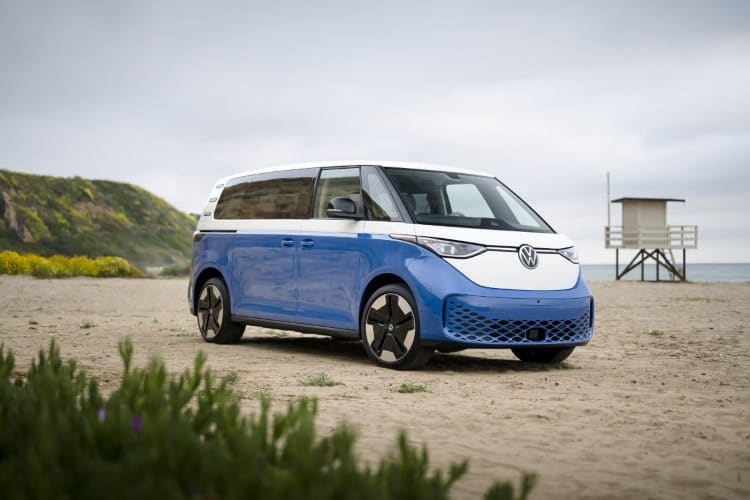 The American version is longer—with three rows instead of two—and more powerful.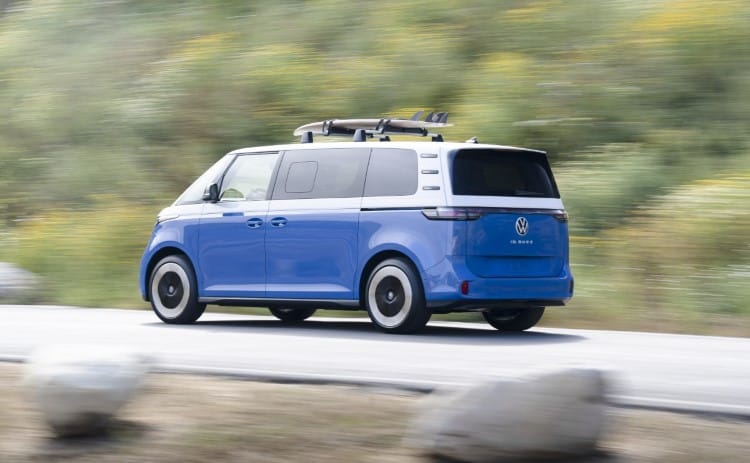 The larger battery and increased horsepower will keep customers on the open road.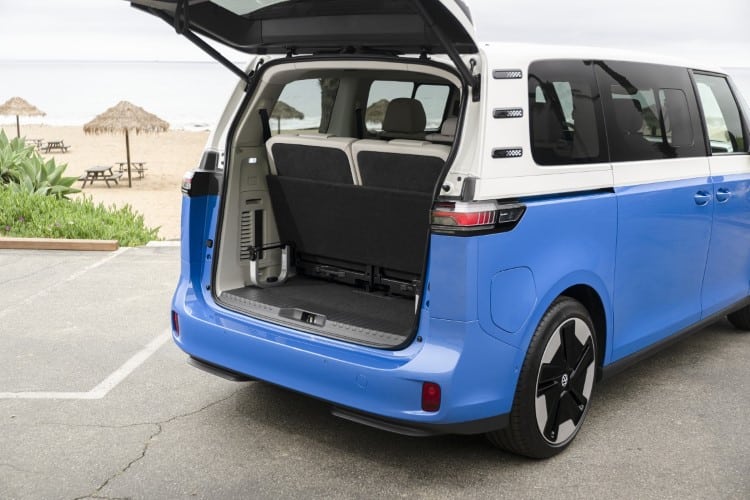 It includes retro design touches to keep lovers of the brand satisfied.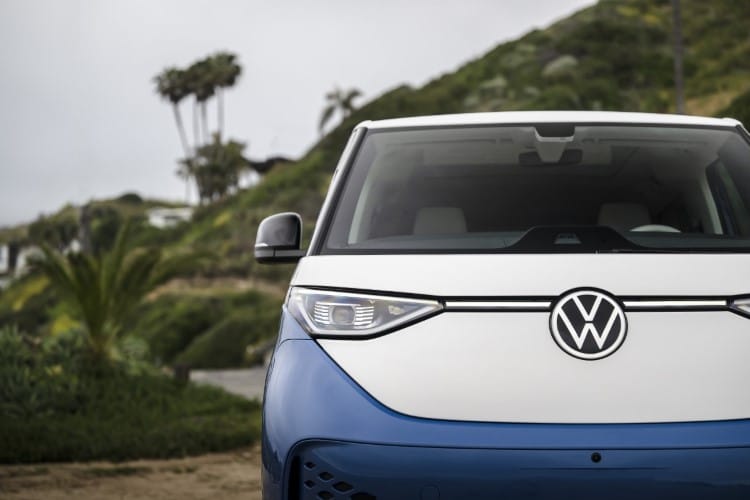 The interior is designed for comfort and is filled with modern technology.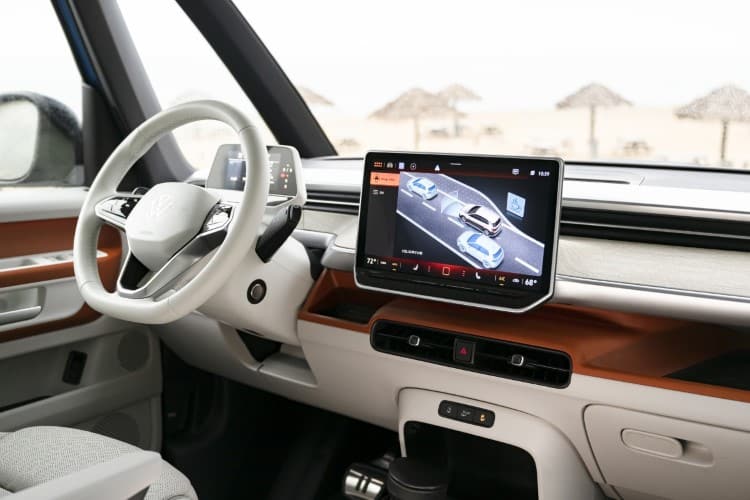 Prices have yet to be announced, but sales will begin in 2024.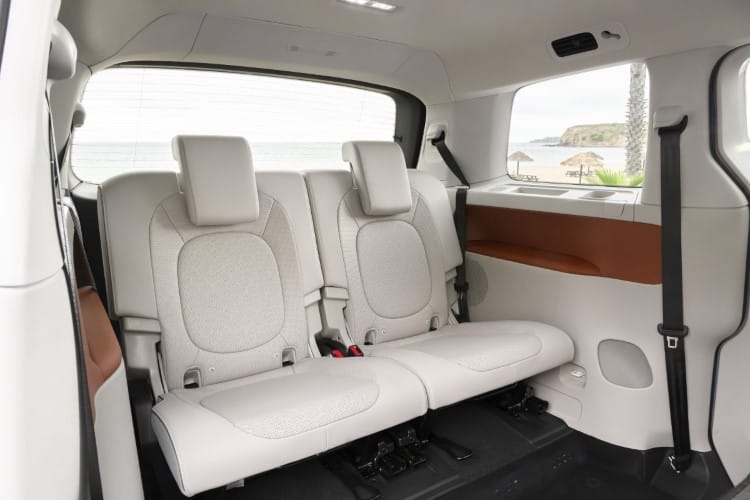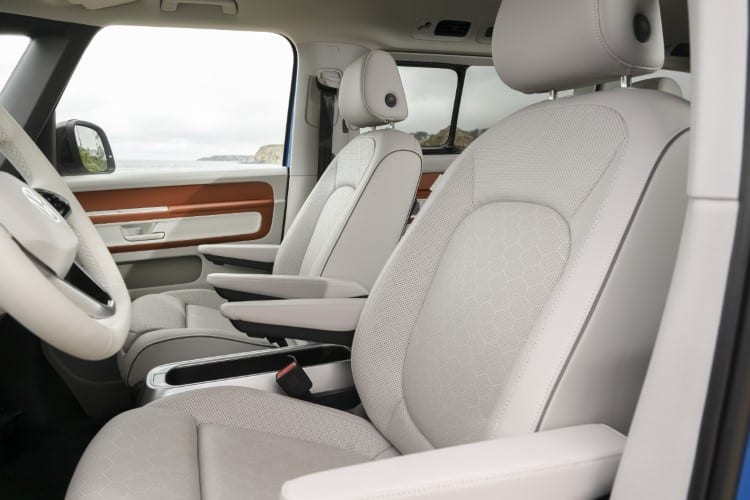 All images via Volkswagen US.
Related Articles

:

Volkswagen Converts Vintage Microbus Into Modern Electric Vehicle

Volkswagen Transforms Its Iconic VW Beetle into an Electric Vehicle

Volkswagen Introduces Electric Microbus as a "Rebirth" in Vintage-Inspired Ads