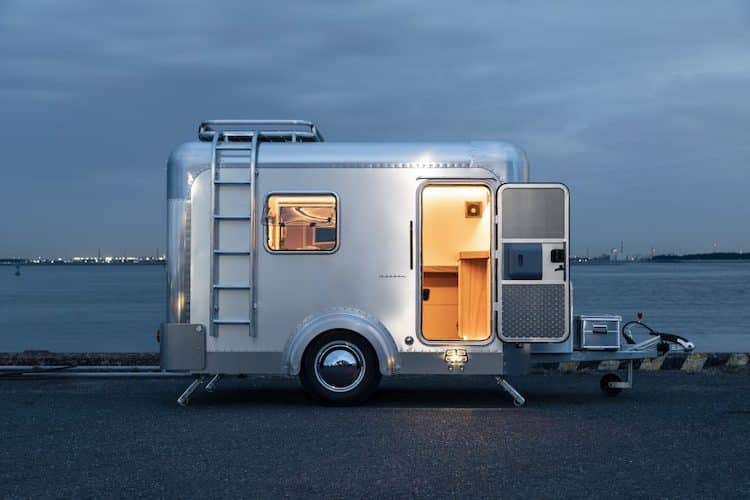 Fans of Airstream trailers are drawn to its minimalist design and sleek aesthetic. A Japanese brand called X-Cabin has created its own version, which packs a big punch despite its small size. Measuring about 15 feet in length, the X-Cabin 300 has everything travelers need for life on the road, all wrapped up in an elegant steel exterior.
The inspiration for this compact trailer comes from airplane and ship cabins. Not only is the X-Cabin 300 small in dimension (15 feet by 7 feet by 7 feet), but it is also relatively lightweight at about 1,600 pounds. As a result, the trailer is easy for most cars to pull on the road and it's a versatile option for traveling.
X-Cabin decked out the interior of the trailer in wood with the option of adding different amenities, such as beds, sinks, and stoves. There are three different configurations at increasing price points. The basic model is priced at $39,304 and includes seating and table surfaces without a bedroom option. For a couple thousand more, the X-Cabin 300 GLAMP includes benches and a dining table that can be converted into a sleeping platform. The most luxurious option is the X-Cabin 300 SOLO at $48,792, which features a proper bed in addition to the compact counter space.
While the X-Cabin advertises itself for outdoor retreats and excursions, it also offers a commercial option. The X-Cabin 300 FT features the same steel exterior but lacks the seating or sleeping options inside. Instead, it is sparingly designed so it can be used as a food truck or other mobile service.
You can purchase this glamorous trailer from X-Cabin's store starting at $39,304.
Japanese brand X-Cabin has designed an elegant silver trailer.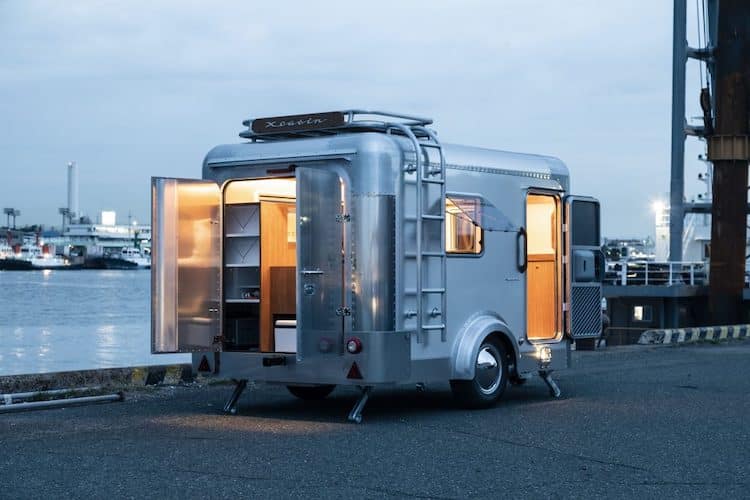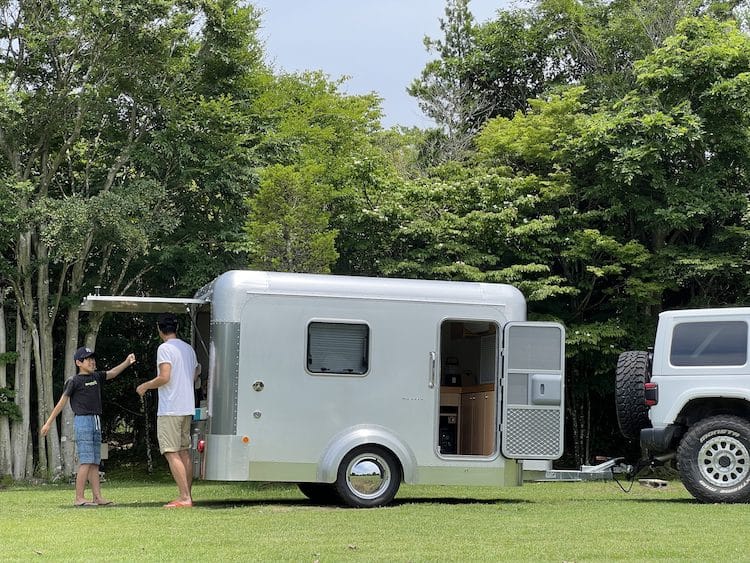 Called the X-Cabin 300, this camper features a compact design, measuring about 15 x 7 x 7 feet.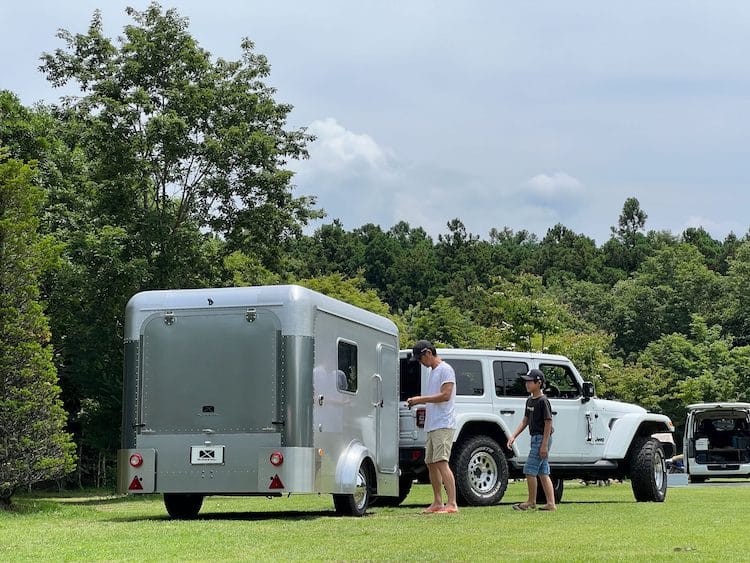 There are three configurations for the interior.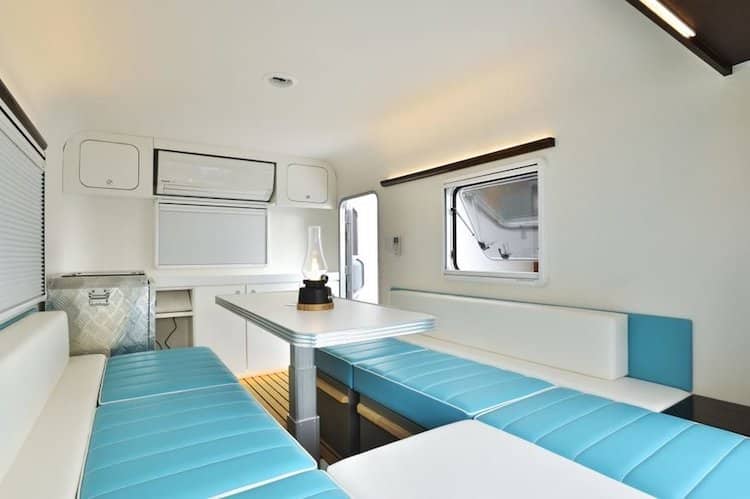 The most basic model includes a standard seating arrangement.
More expensive options include convertible beds and a proper sleeping arrangement.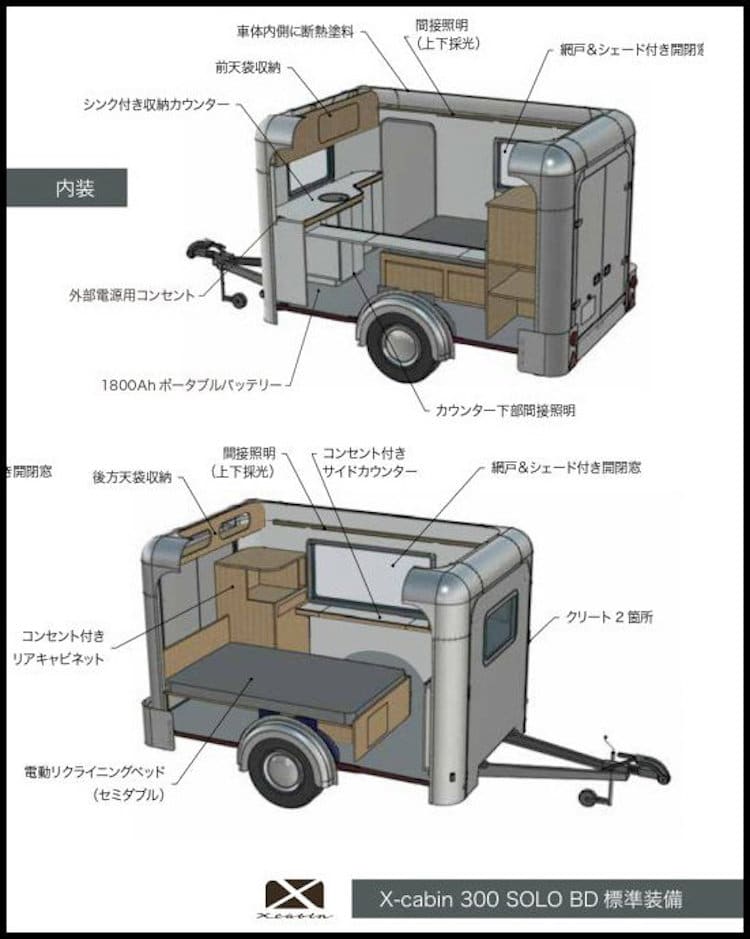 The relatively light weight of this trailer (1,600 pounds) makes it easy for most cars to pull on the road.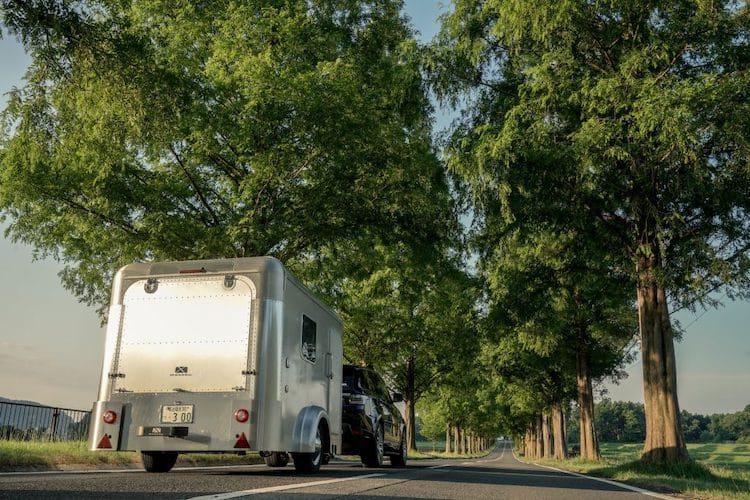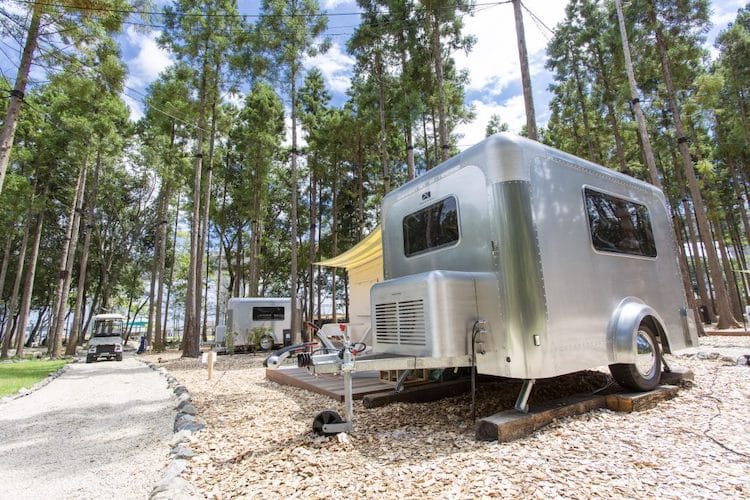 The X-Cabin 300 can even be decked out with ovens, stoves, and sinks for convenient on-the-road living.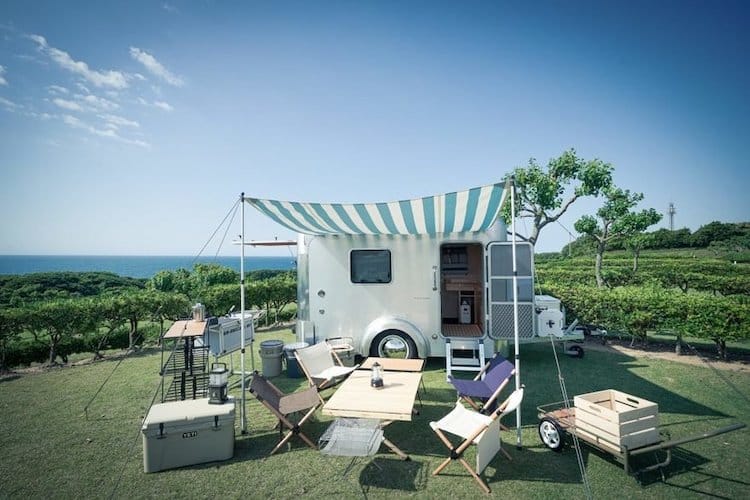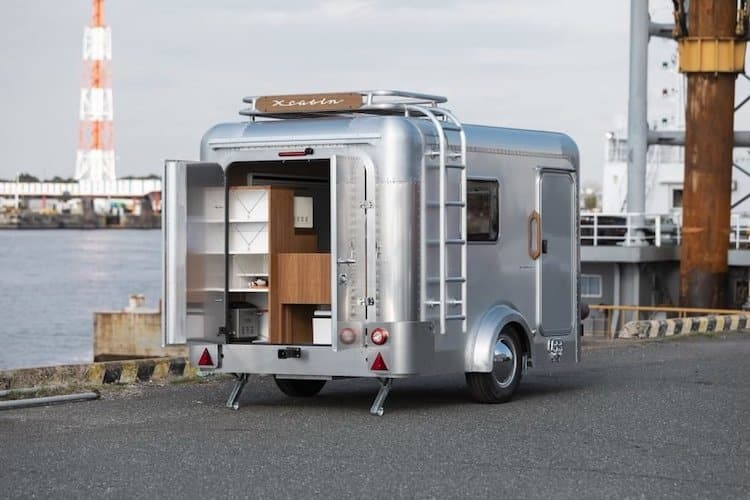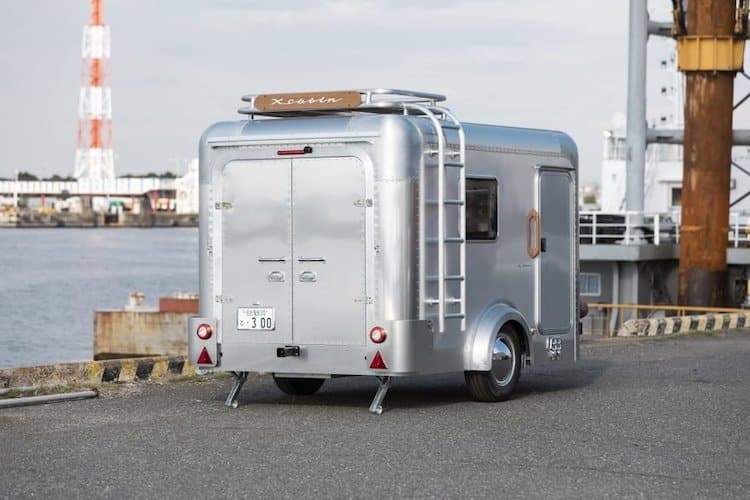 Learn more about the X-Cabin 300:
X-Cabin: Website | Instagram
h/t: [Core, Uncrate]
All images via X-cabin.
Related Articles:
Sleek Travel Trailer Can Charge an Electric Vehicle on Long Road Trip Adventures
Futuristic Travel Trailer Swivels Open To Reveal a Deck for Lounging on the Road
Airstream and Porsche Join Forces to Create a Trailer Concept That Fits in a Garage