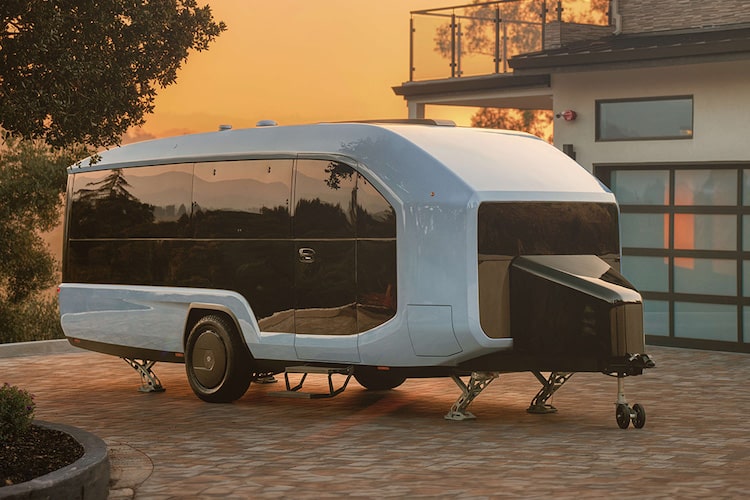 As working remotely becomes more common, people are designing alternatives to the typical home office. California-based company Pebble has come up with the perfect solution for anyone who wants to be productive on the road, and be sustainable, too. The Pebble Flow Trailer is a luxurious and modern all-electric trailer that has everything remote workers need to take their office off-the-grid.
Measuring an impressive 25 feet long, this trailer is roomy enough for both working and living. The interior includes immersive, panoramic windows, a large, queen murphy bed in the back as well as a convertible full bed. There is a desk that can be flipped down so occupants can work at their laptop, and a kitchen for cooking on-the-go. There are also numerous tech features that make the trailer comfortable, like InstaCamp. As soon as the trailer is parked, users just have to press a button which auto-levels the vehicle, unfolds the stairs, sets the temperature, unlocks the door, and pitches the awning. When it is time to go again, you can use the Magic Hitch, in which the Pebble Flow self-aligns and hitches to the car. Despite the trailer's size, it's easy to tow with the dual-motor Active Propulsion Assist System, so traveling to new destinations will not only be easy but also a pleasure.
The Pebble Flow uses 45 kH LFP battery, which is the safest EV battery on the market "with the capacity to power all of the appliances and stay off-grid for up to seven days." It can be charged at home, charging stations, as well as campgrounds. Not only that, but the trailer is also solar-powered, and will automatically collect more power on the road and when parked. Pebble also boasts that the trailer can be used as a reserve battery for homes in the case of emergencies.
You can pre-order the Pebble Flow Trailer starting at $109,000. Orders are estimated to ship before the end of 2024.
California-based company Pebble has designed an all-electric trailer that's ideal for people who work remotely.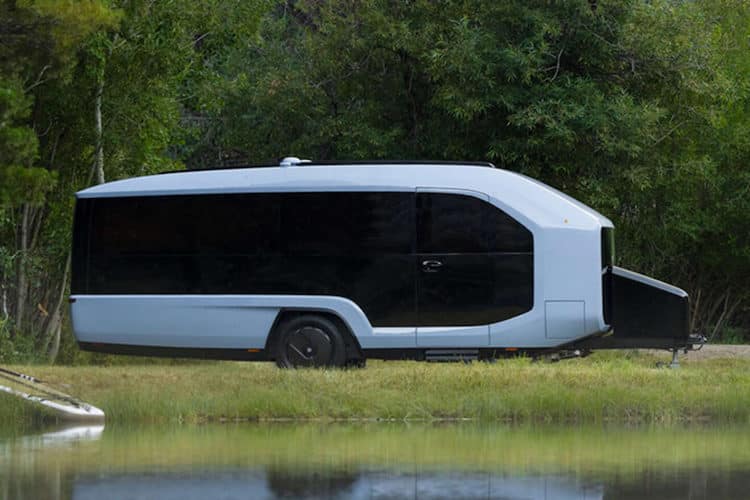 Called the Flow Trailer, it features a spacious interior for easy living and working.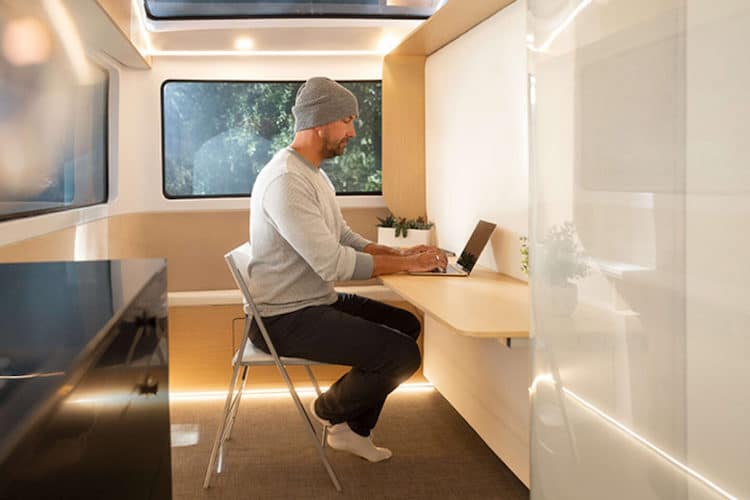 There are immersive panoramic windows, a queen bed, a convertible full bed, a modern kitchen, and a flip-down desk.
With the press of a button, the trailer can automatically set up camp by leveling, unfolding the stairs, setting the temperature, and more.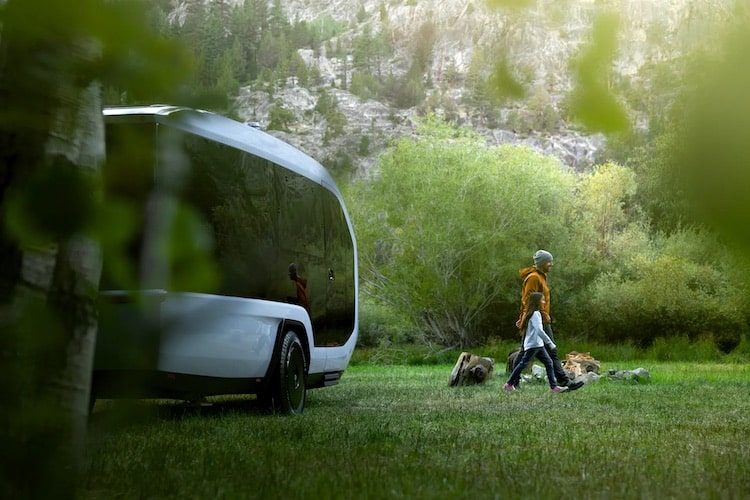 The Pebble Flow can be charged at home or at charging stations, and store enough energy to last a week off-grid.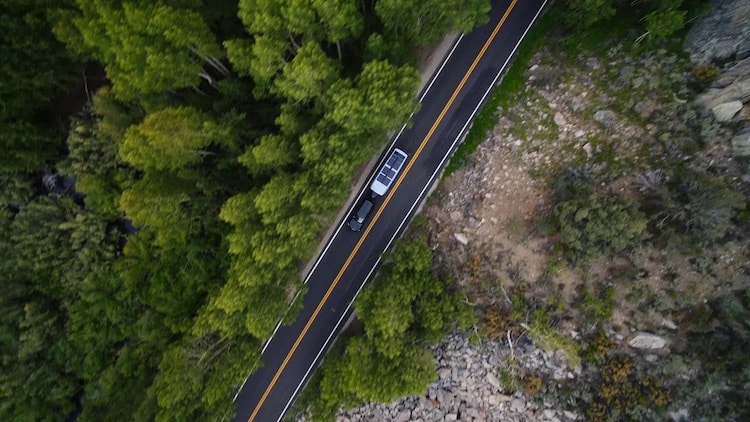 The trailer also collects solar energy on the road and when parked.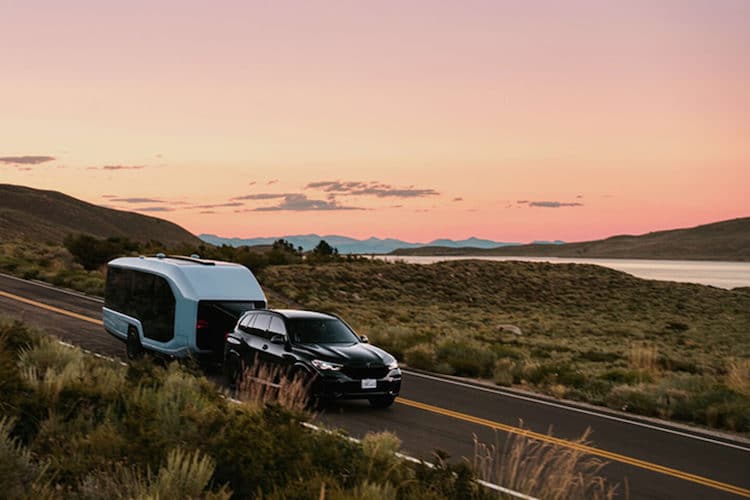 Learn more about the Flow Trailer:
Pebble: Website | Instagram | YouTube
h/t: [HICONSUMPTION]
All images via Pebble Flow.
Related Articles:
Elegant Japanese Trailer Has All of the Necessities for Life on the Road
Sleek Travel Trailer Can Charge an Electric Vehicle on Long Road Trip Adventures
Futuristic Travel Trailer Swivels Open To Reveal a Deck for Lounging on the Road