If you're on the hunt for a soaring sense of style, look no further than Shovava's stunning series of owl scarves. Featuring intricate illustrations of our feathered friends mid-flight, these elegant bird accessories double as winged works of "wearable art."
This ornamental scarf comes in three designs: Night Owl, Day Owl, and Wheat Barn Owl. In addition to the type of owl featured, a main difference between each version is color scheme. Both the Night Owl and the Wheat Barn Owl pieces feature a nocturnal palette, while the Day Owl scarf incorporates lighter hues. No matter the motif, however, each scarf will cloak you in feathers and let you literally spread your wings.
As each scarf is hand-painted and digitally printed, "every stroke and watercolor hue" is beautifully accentuated. Additionally, the accessories are available in both cozy cotton and luxurious silk cashmere and can be worn multiple ways.
Since birds of a feather flock together, you can find this trio of scarves in the My Modern Store.
Shovava's owl scarf collection will make your fashion sense soar.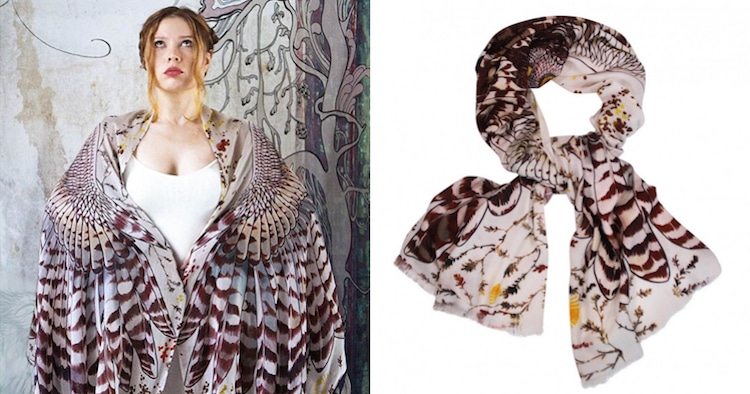 This stunning series of bird accessories features three designs: Day Owl, Night Owl, and Wheat Barn Owl.
Day Owl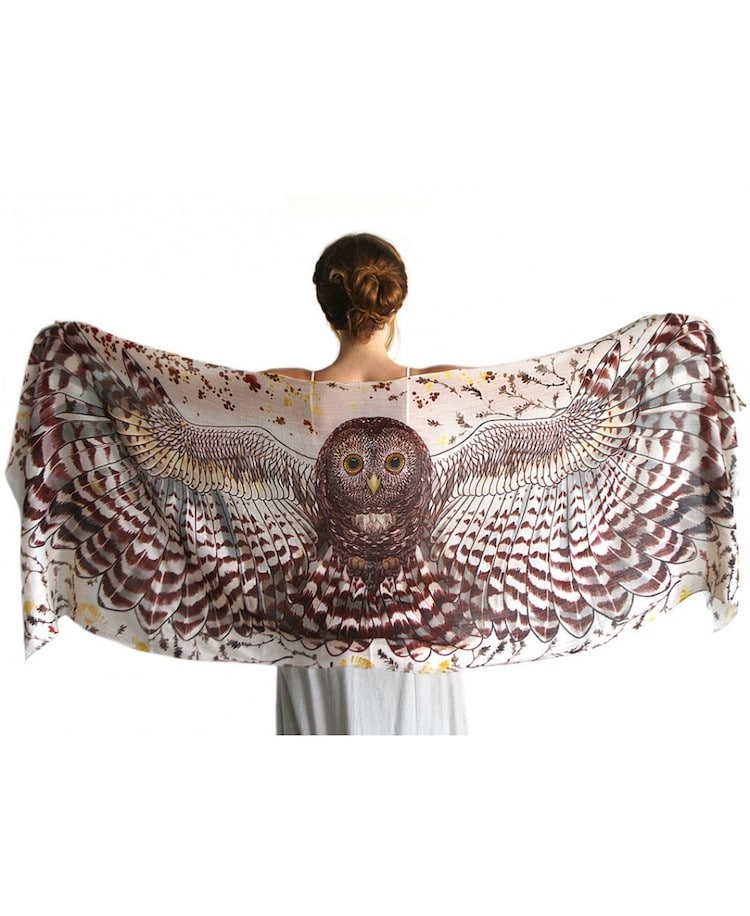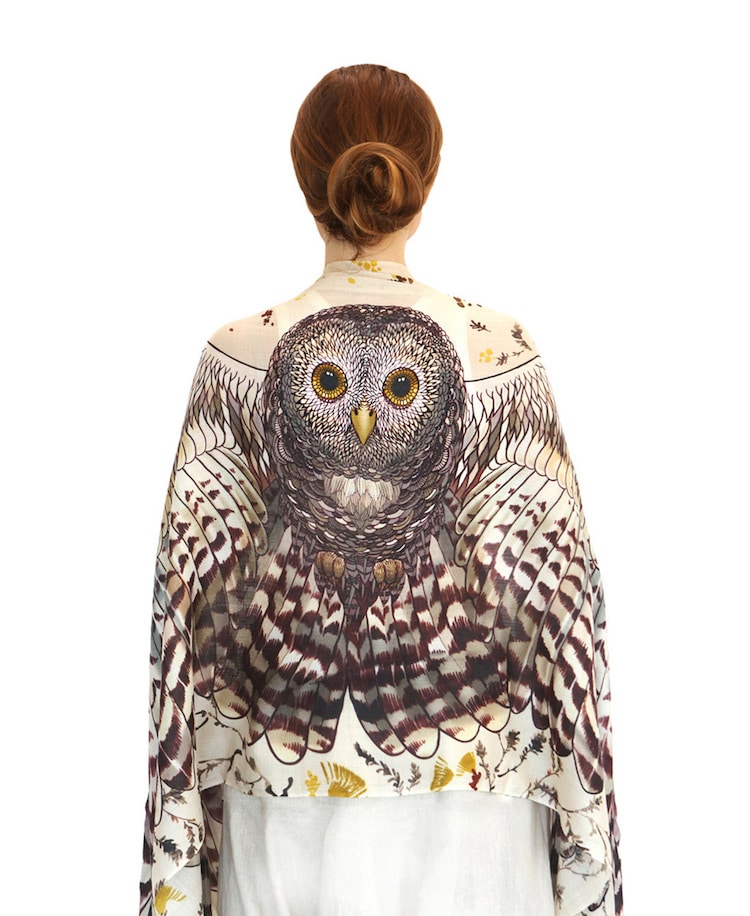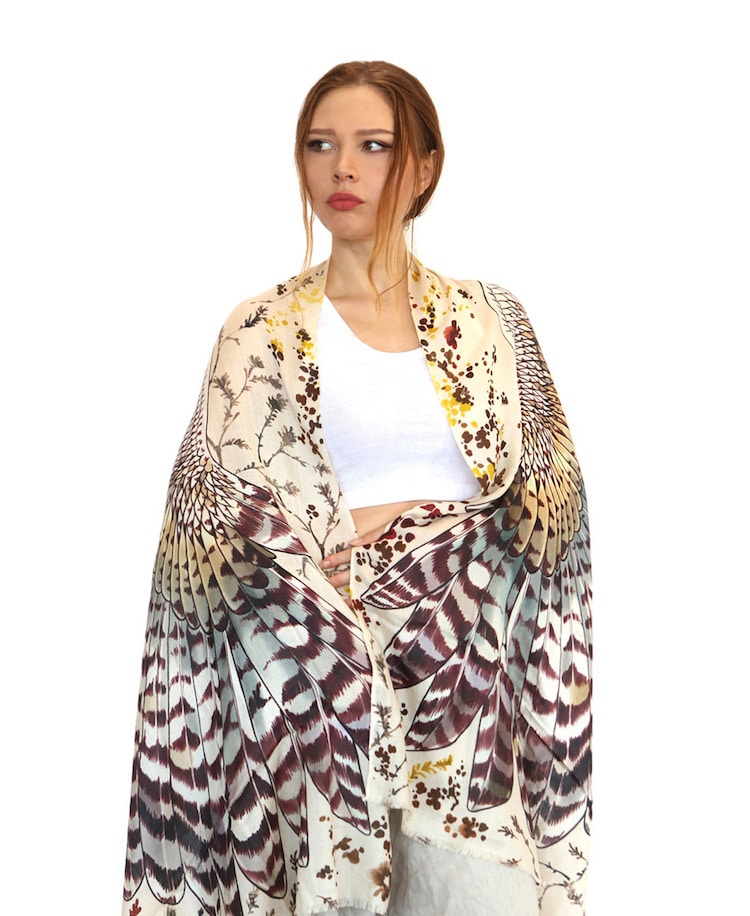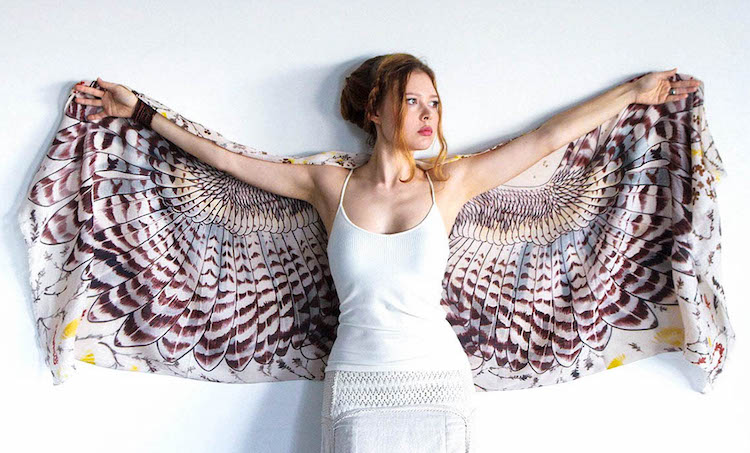 Night Owl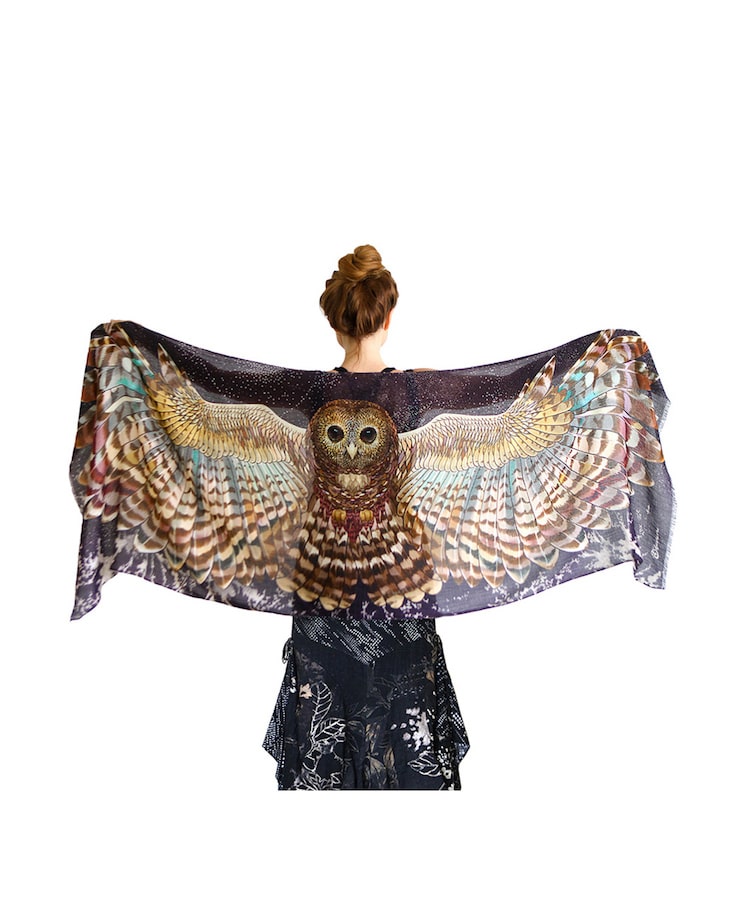 Wheat Barn Owl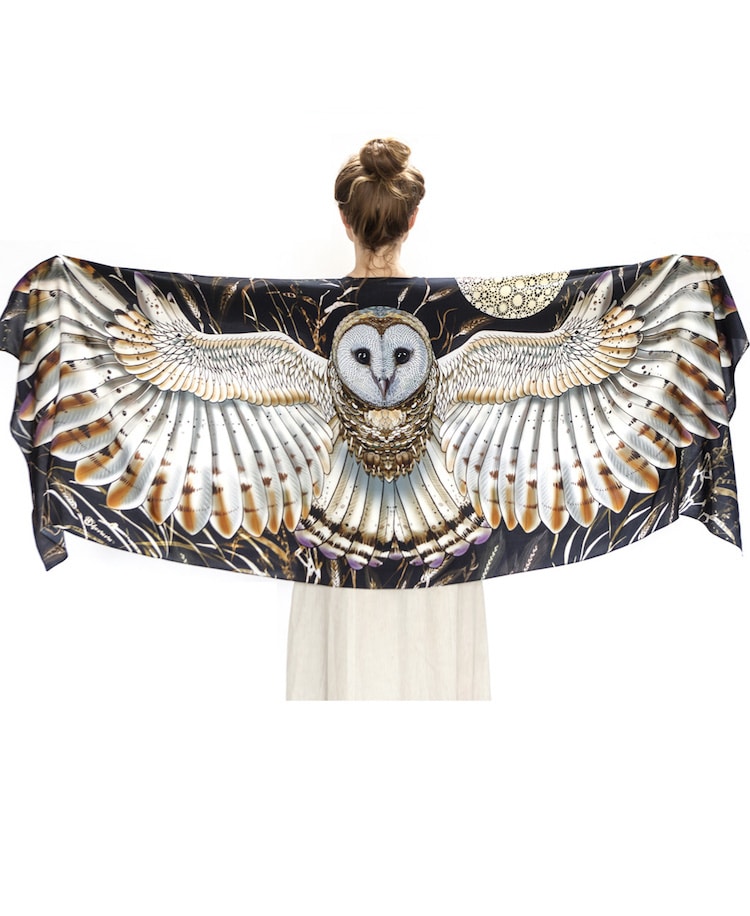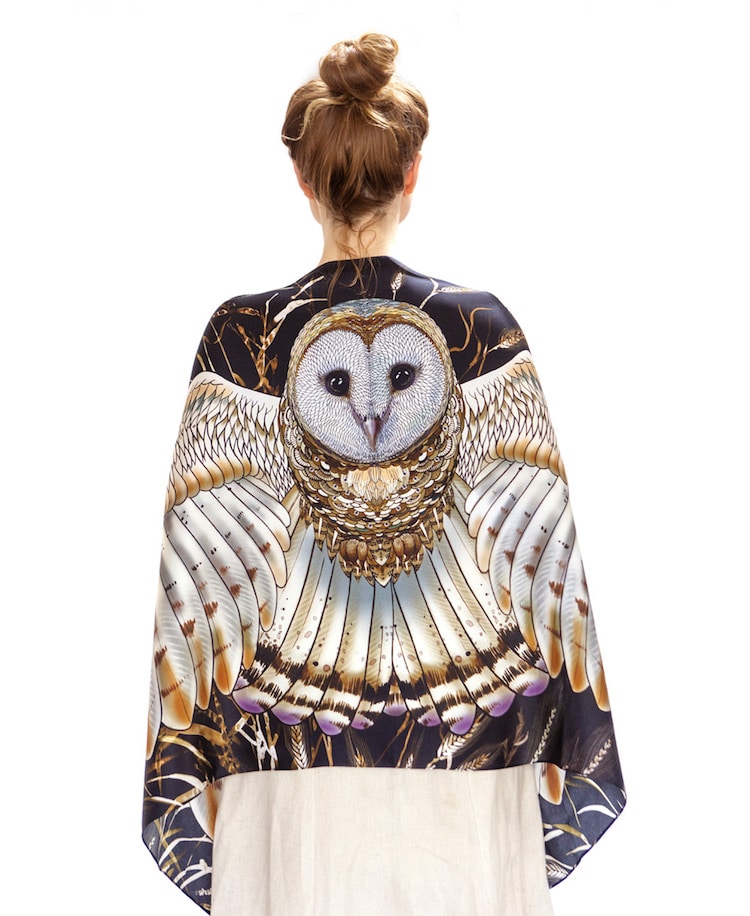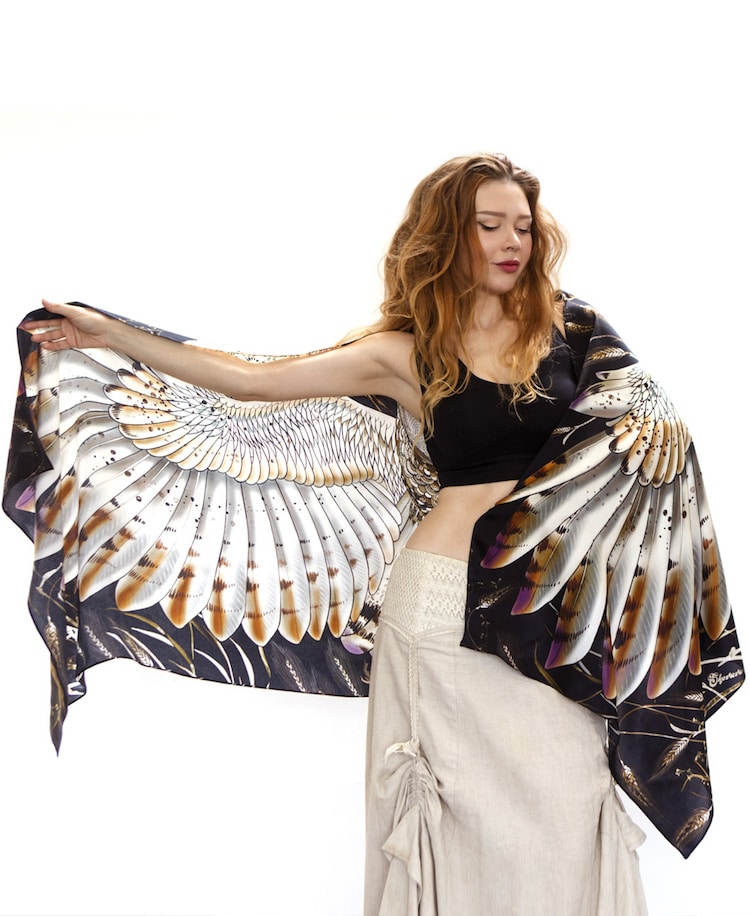 Shovava: Website | Facebook | Instagram | Twitter
Related Articles:
Have a Whale of a Good Time Carrying These Quirky Fish-Shaped Bags
Delightful 3-Piece Rings Turn Into Adorable Animals When Worn At Once
DIY Hooded Owl Blanket Turns a Couch Potato into a Cozy Bird
Adorable Blind Rescued Owl Has Eyes That Look Like Twinkling Stars