Do you love plants but wish you could be a better parent to them? The tiny but powerful Pico is here to help. It's part planter, part automated care system that can sit on your desk, attach to a wall, or even affix to your fridge to grow leafy houseplants, structured succulents, and edible herbs.
One of the biggest issues with growing plants is lighting. Often, your home has too little or too inconsistent light that's detrimental to the development of the plant. Pico solves this issue with its patent-pending design. The palm-sized planter features a stainless steel telescopic arm that's connected to multi-spectrum LED lights—the same grow lights used in indoor farms. It rises several inches upward to bathe the plant in nourishing rays.
Watering is another challenge if you lack a green thumb. Whether you water too much or too little—now you never have to worry thanks to Pico's watering system. Simply add liquid to it once a week and the planter will gradually feed it to the roots so that they never dry out or rot from having too much of it.
Available in three electric colors, you can reserve Pico now by visiting Indiegogo On Demand.
Pico is a palm-sized planter with light and self-watering.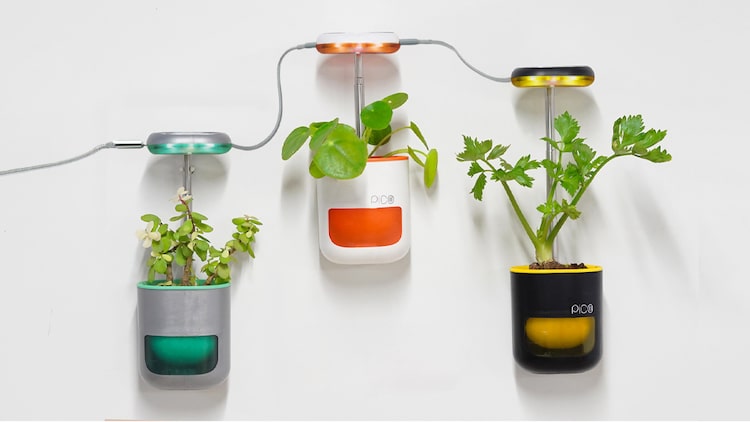 It includes grow lights you'd find in large indoor farms…
…and a water system you only have to fill once a week.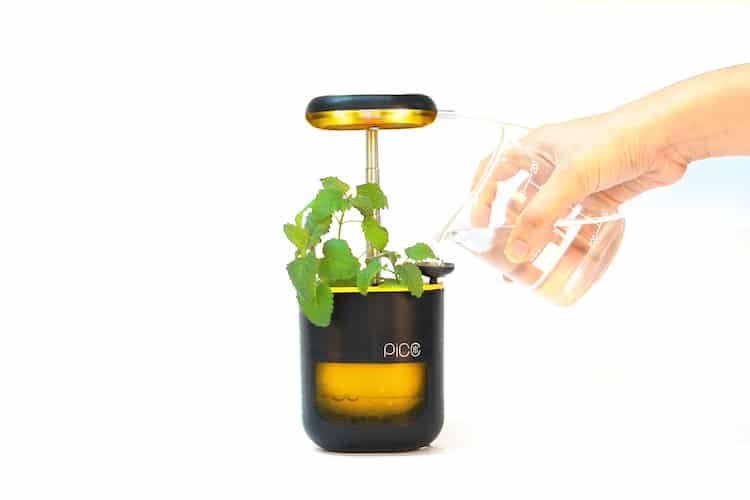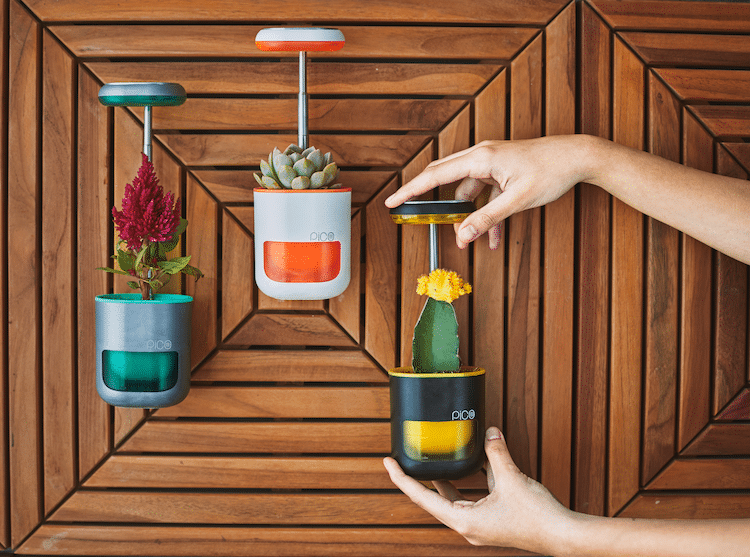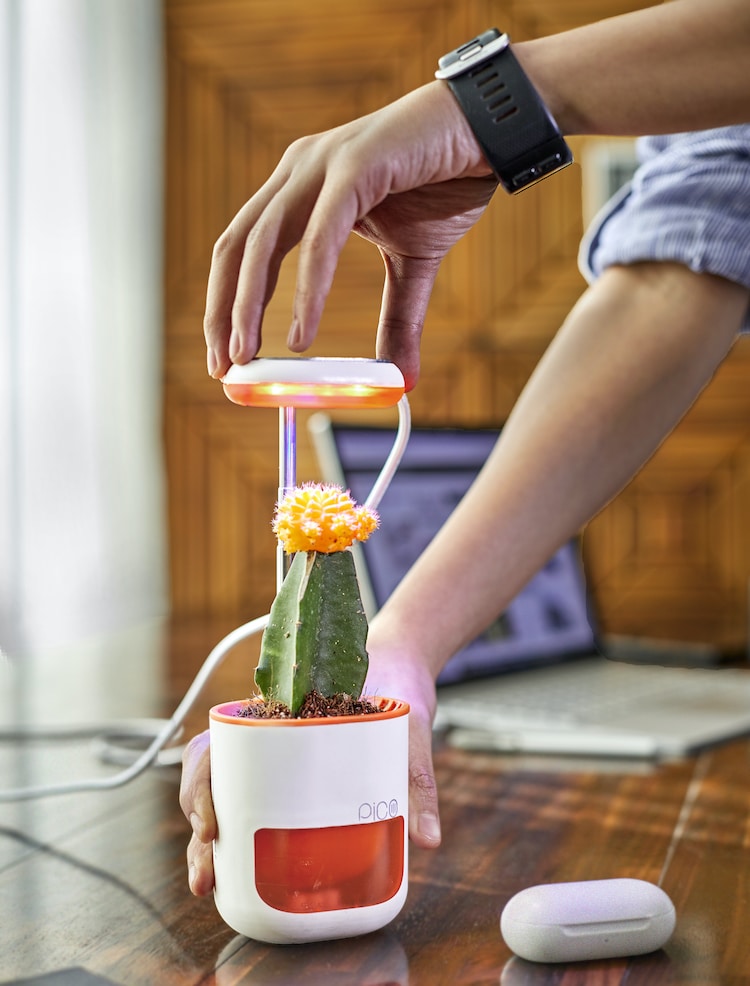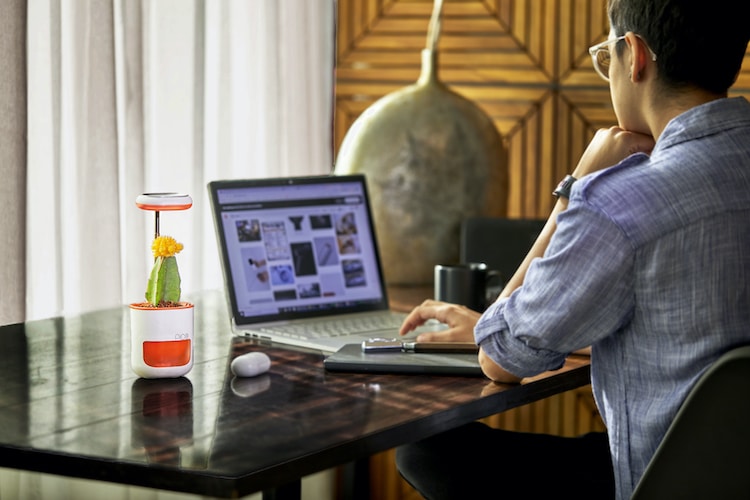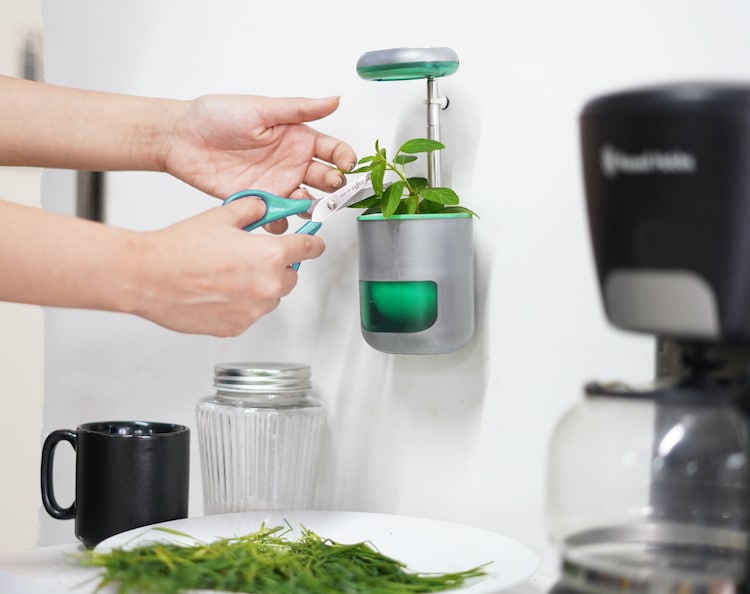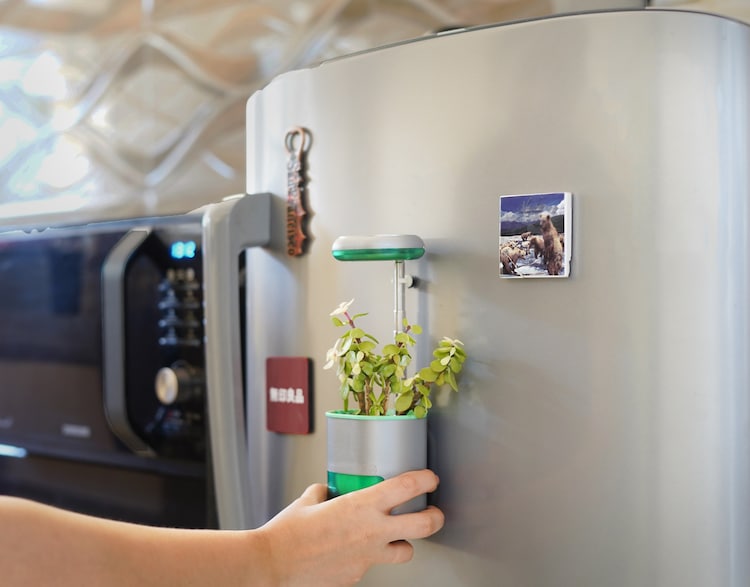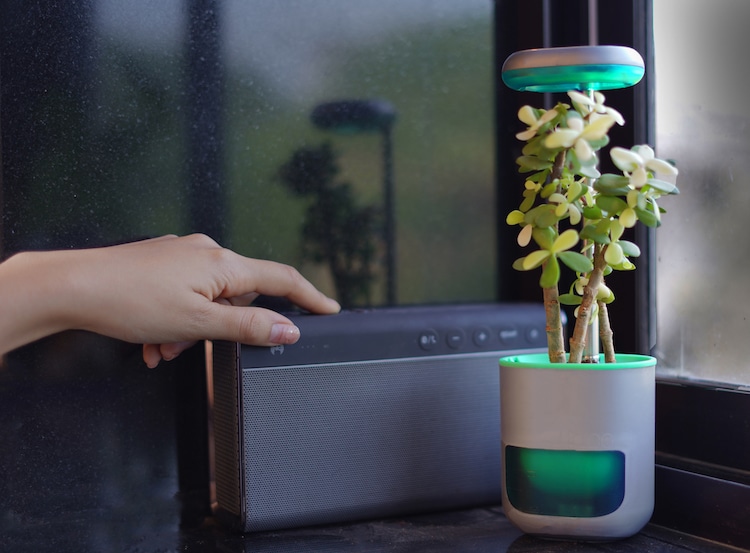 Learn more about Pico in the video below:
Pico: Website | Facebook | Instagram | Indiegogo
All images via Altifarm.
Related Articles:
Robotic "Smart" Planter Chases the Sun to Keep Its Succulent in Sunlight
15+ Modern Planters Blooming With Hand-Crafted Personality