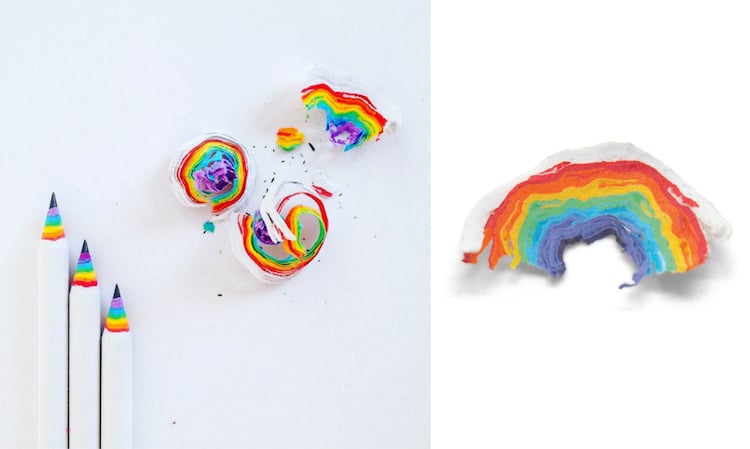 Thanks to color-loving contemporary designers, the humble pencil has recently received a series of makeovers. From Japanese plants to cherry blossoms, most of the muses behind these new designs are rooted in nature—and Duncan Shotton's radiant rainbow pencils are no exception!
These Technicolor tools are inspired by both the dazzling colors and distinctive shape of the sky-high phenomenon. Though covered in plain white casing, the pencils are keeping a spectacular secret: when sharpened, they produce tiny rainbows, reimagining the seemingly worthless shavings as eye-catching ephemera.
On top of amazing aesthetics, the polychromatic pencils also showcase an interest in the environment. Opting for recycled paper instead of traditional wood, Shotton ensures that each implement is as eco-friendly as possible, proving that disposable design can be sustainable—and splendid!
Come rain or shine, you can pick up a pack of 5 rainbow pencils in the My Modern Met Store.
Sharpen these rainbow pencils for a sensational surprise!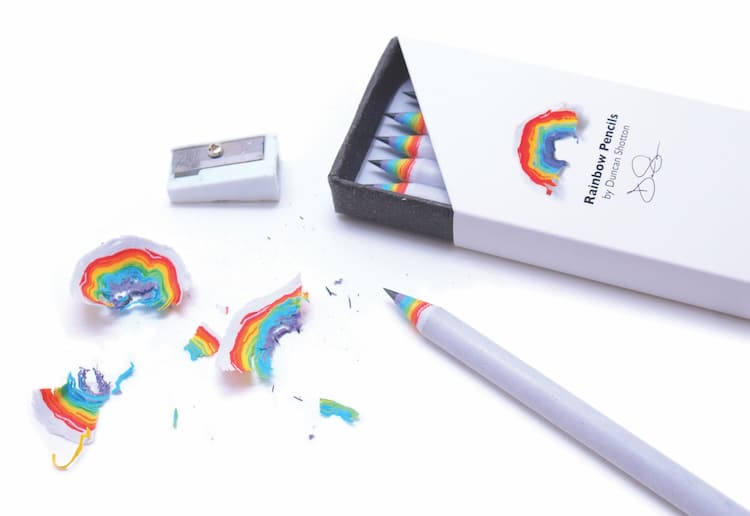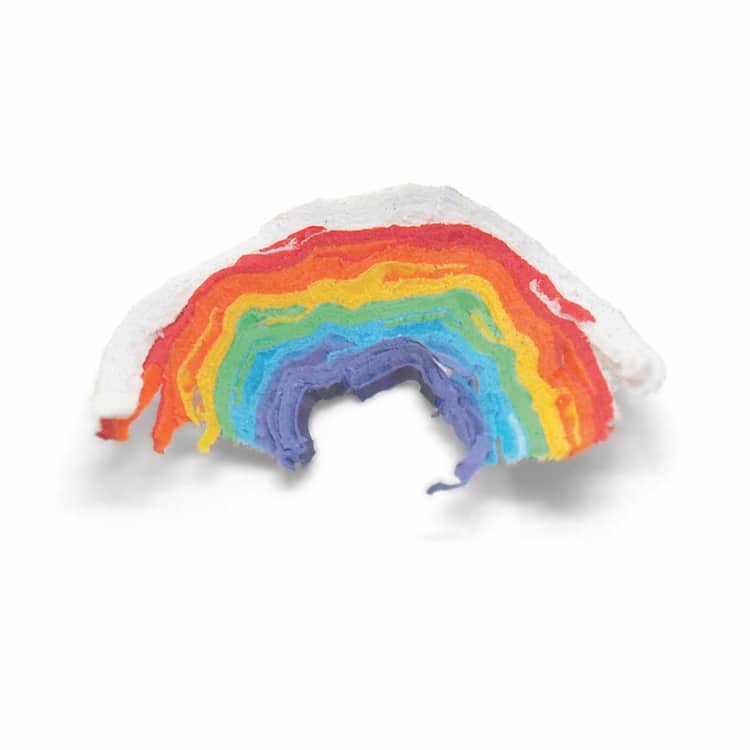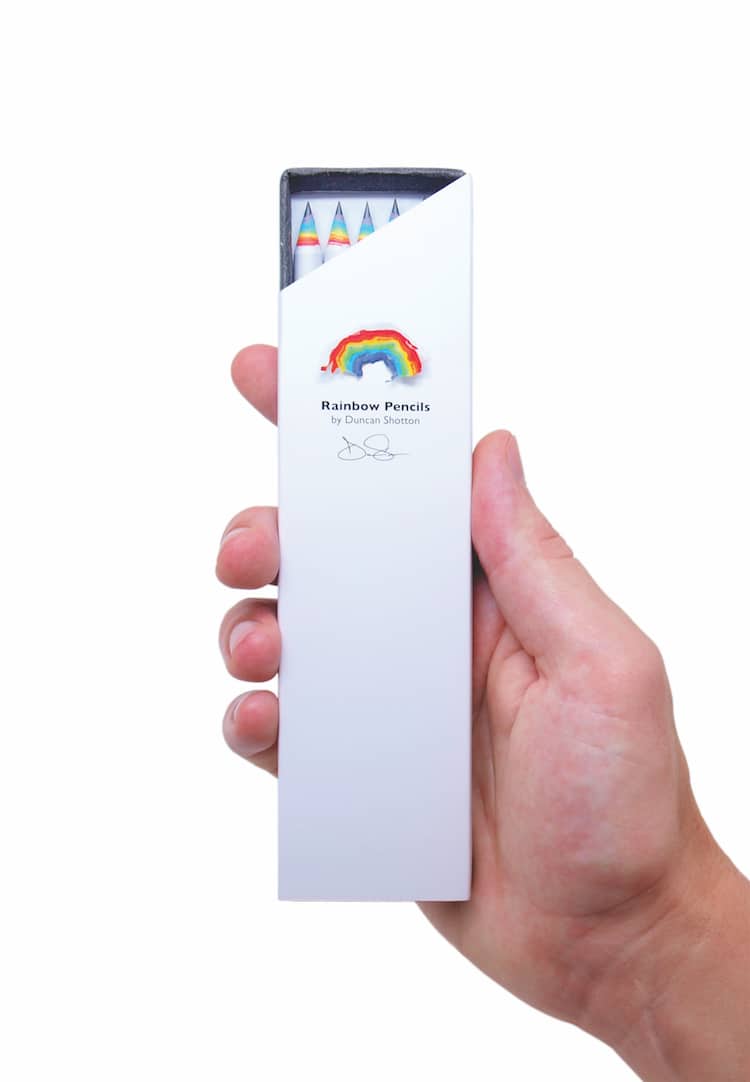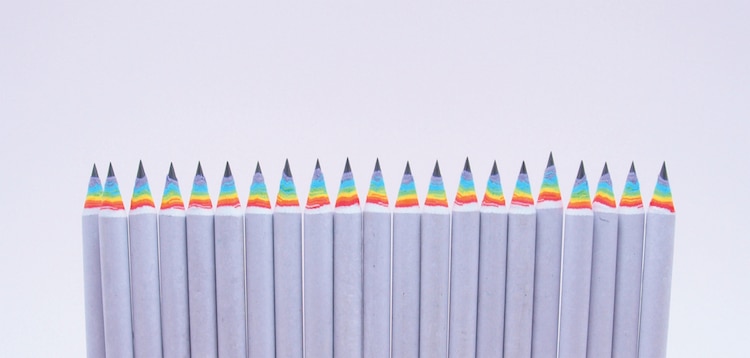 You can find these pencils in the My Modern Met Store. For more polychromatic products, check out our selection of rainbow gifts.
Duncan Shotton Design Studio: Website | Facebook | Instagram | Twitter
Related Articles:
Colored Pencils Inspired by Japanese Flowers Shed "Petals" as You Sharpen Them
Ingenious Pencil Design Includes a Built-In Sharpener
25+ Must-Have School Supplies for Creative Students
20+ Creative Office Products to Make Your Workday More Functionally Fun