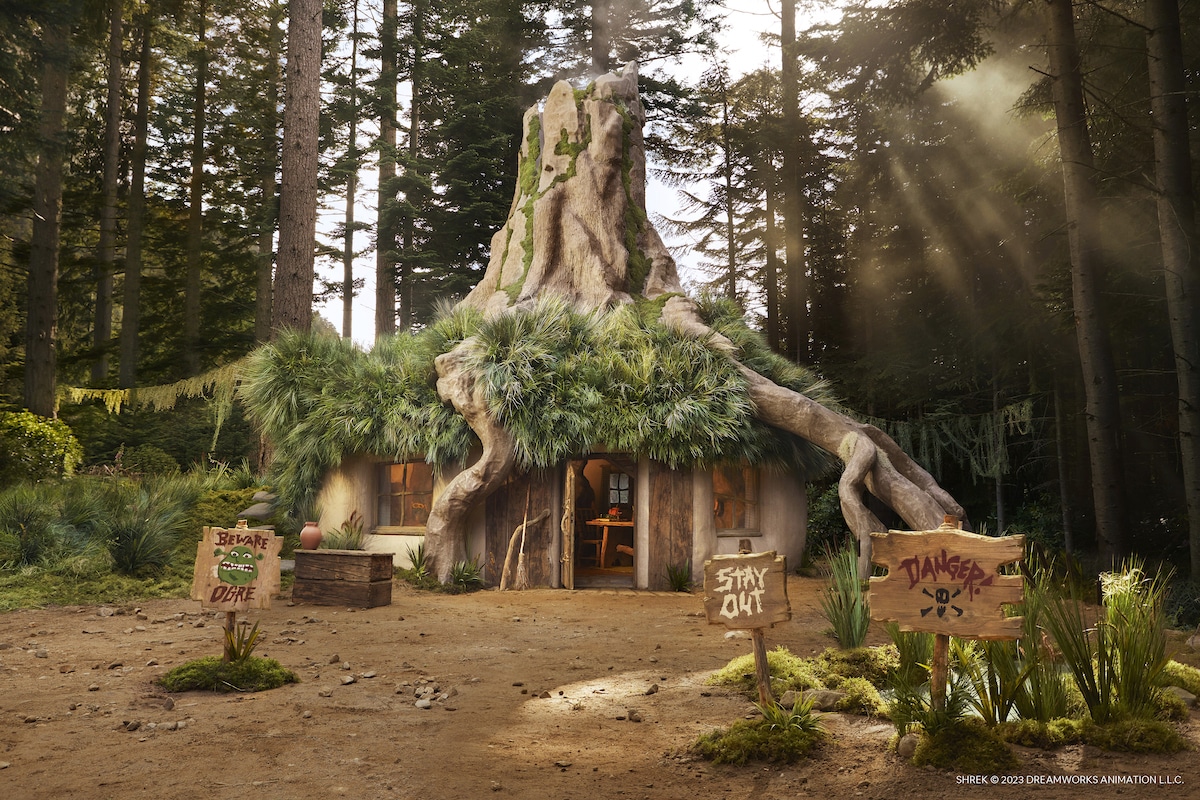 It's been over 20 years since the first Shrek film debuted, and it is still a popular animated movie for many fans. Now, there's a new way to experience one of the most iconic settings of the series. Airbnb is offering a one-of-a-kind stay at Shrek's Swamp, a recreation of the one seen in the animated films.
Just like the original, this real-life version features a rustic cabin tucked underneath the roots of an unusually large tree stump. In the front, there are several signs warning about the presence of an ogre, as well as an outdoor shower. The interior possesses the same charming decor with wooden furniture and the presence of more tree roots sprawling up the walls and across the ceiling. There's even a cozy fireplace by the dining set.
"Nestled deep within the forests of the Scottish Highlands and accented with the cozy comforts Shrek has accumulated over the years, the swamp offers a retreat like no other," the listing states. "This mud-laden, moss-covered, murky-watered oasis is a perfectly snug spot to escape from village life and embrace the beauty of nature." It goes on to list some of the desirable features this accommodation has like Shrek's trusted outhouse and "earwax candlelight."
In keeping with the rustic charm of this cottage, there is no Wi-Fi, TV, kitchen, washing machine, or air conditioning. Just like Shrek's fantasy swamp, this one is advertised as a secluded retreat, encouraging people to enjoy the natural beauty of Scotland. Food is provided by the owners of the property, and a concierge will help travelers make their way to and from this undisclosed location.
You can book your stay at Shrek's Swamp via Airbnb. Booking opens on October 13 at 6 p.m. BST / 12 p.m. EST.
An Airbnb in Scotland recreated Shrek's Swamp from the beloved films.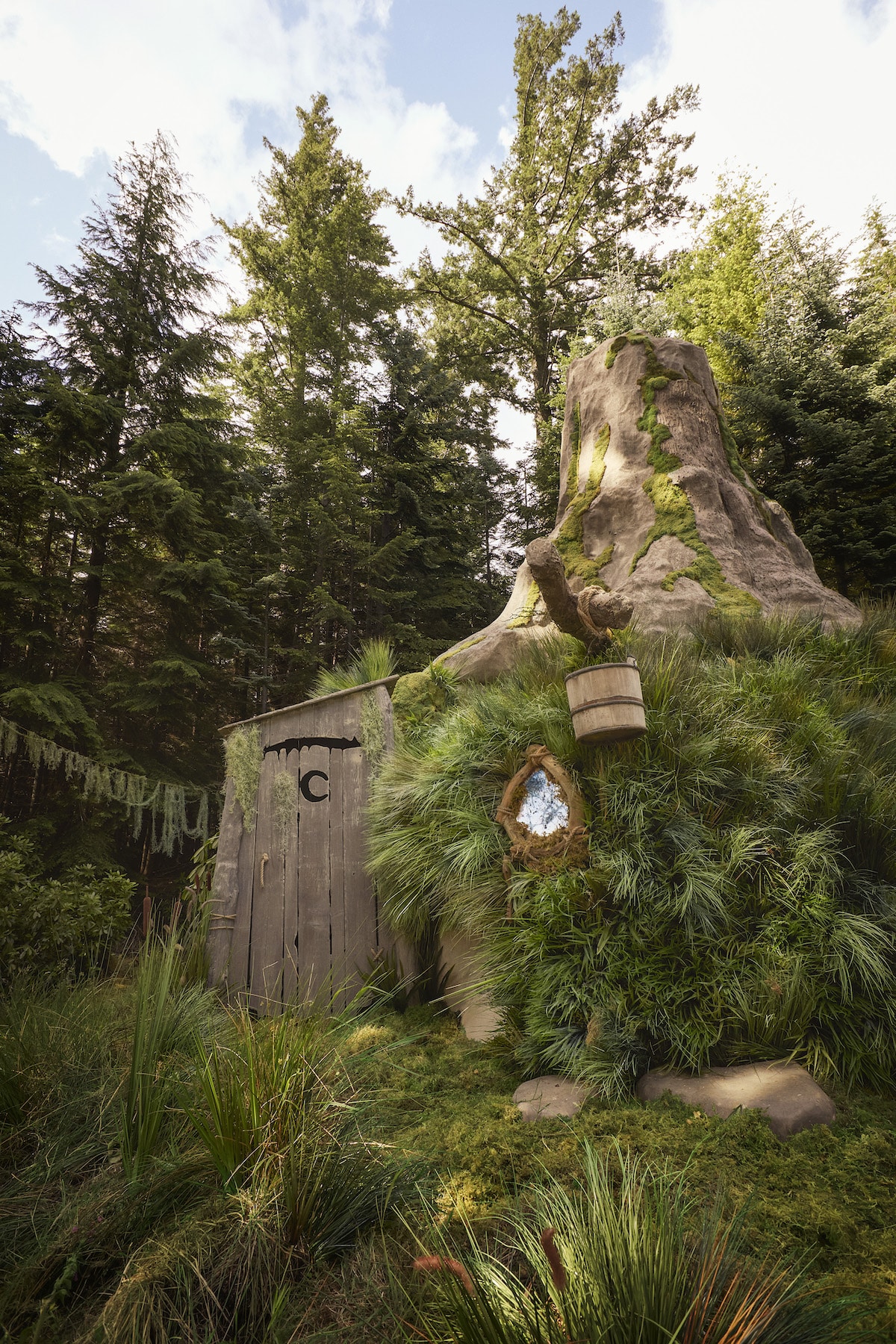 Once it opens for bookings in October, guests can immerse themselves in the Scottish Highlands.
The secluded location is surrounded by nature and possesses many of the distinct characteristics of the animated film setting.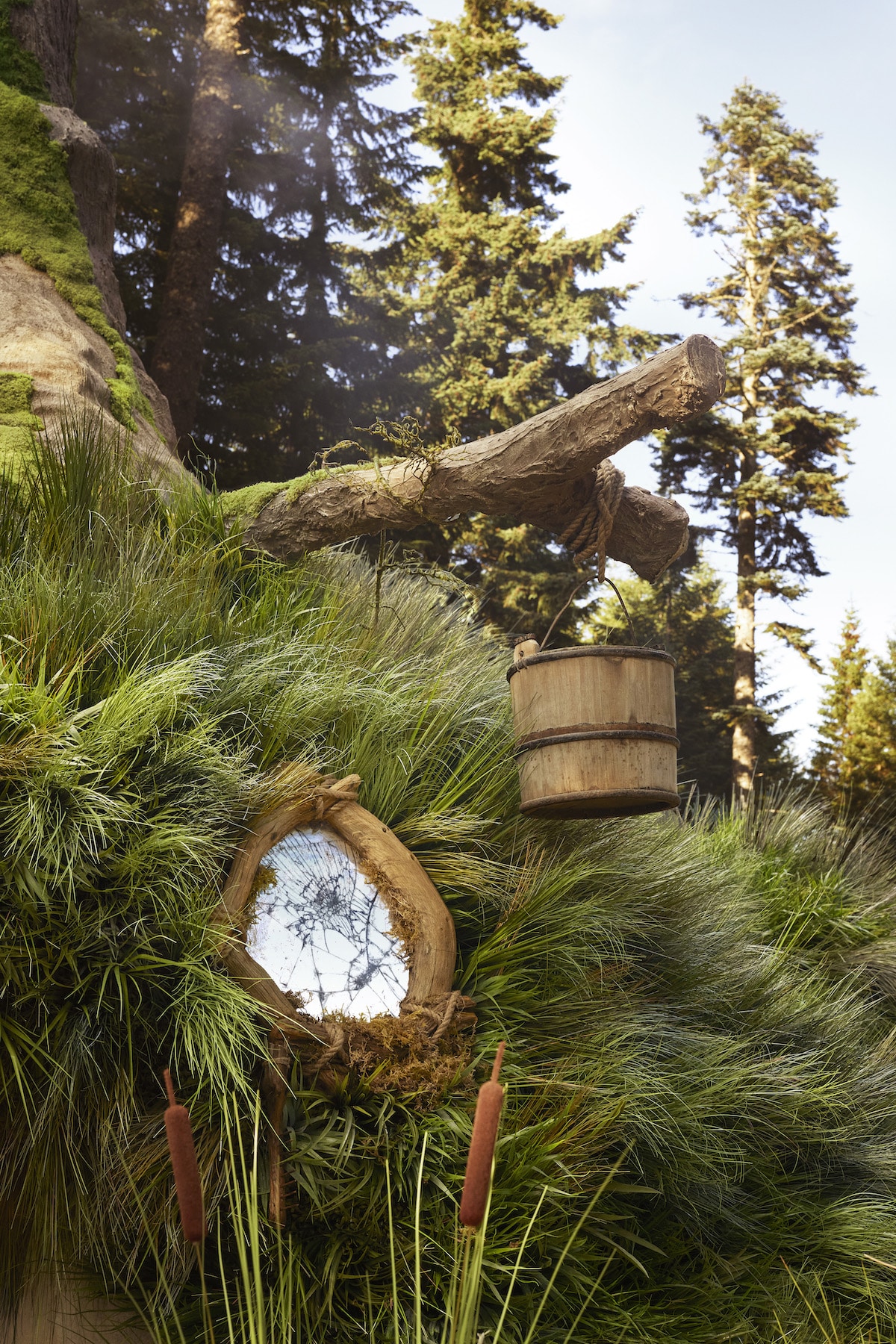 There is no Wi-Fi, TV, kitchen, or air conditioning—making this an authentically rustic stay.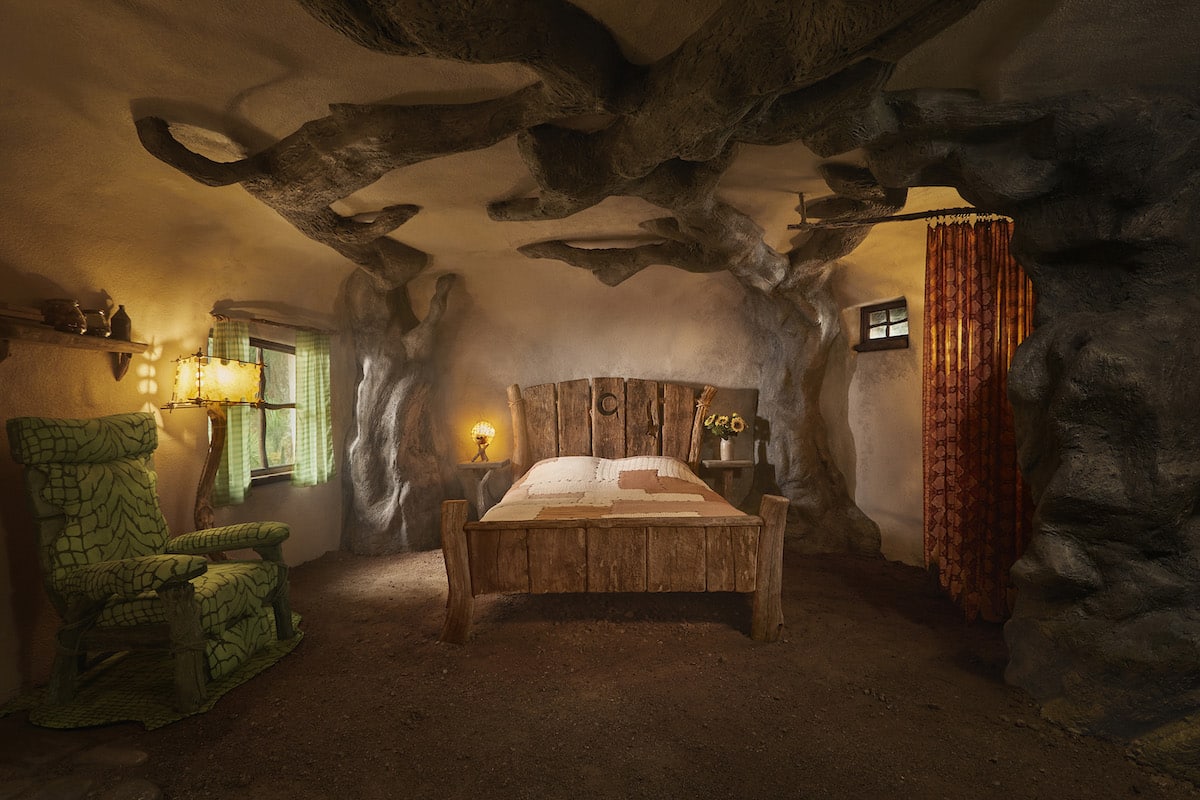 Instead, food is provided by the owners, and a concierge escorts guests to and from the nondisclosed location.
It's a fantastic experience for anyone who loves the Shrek films.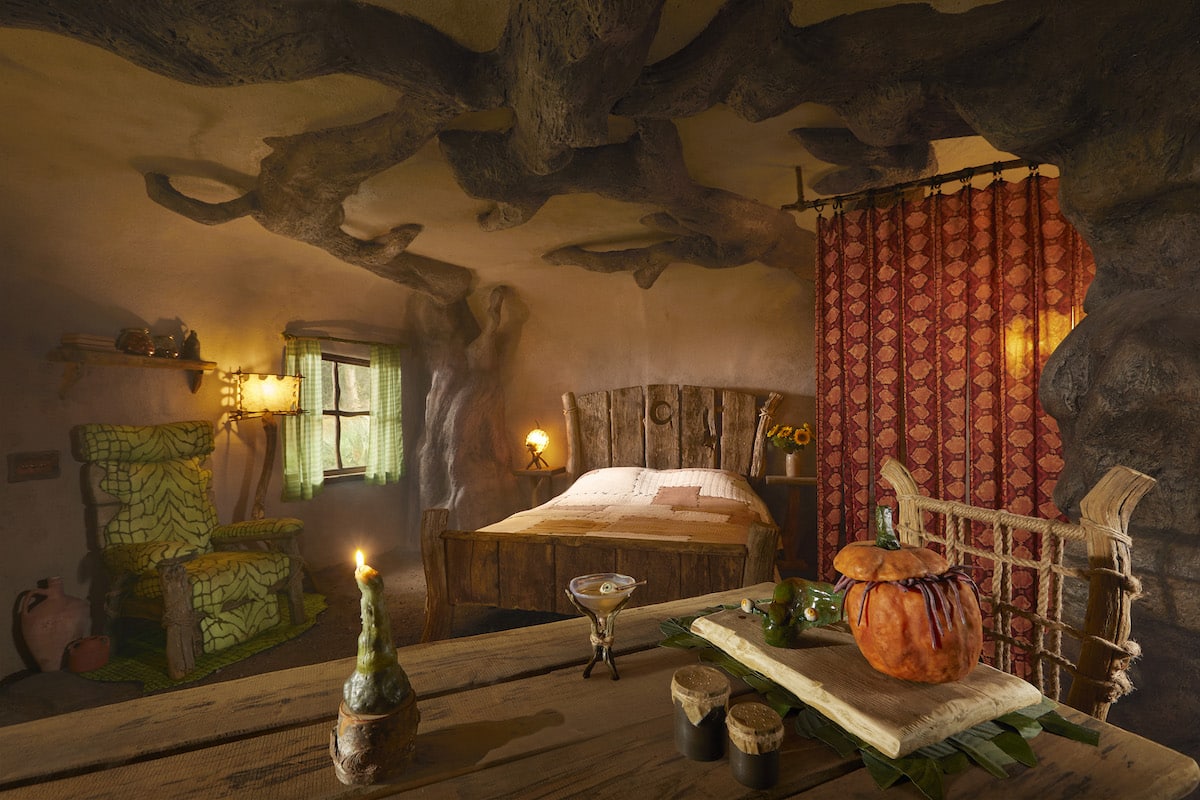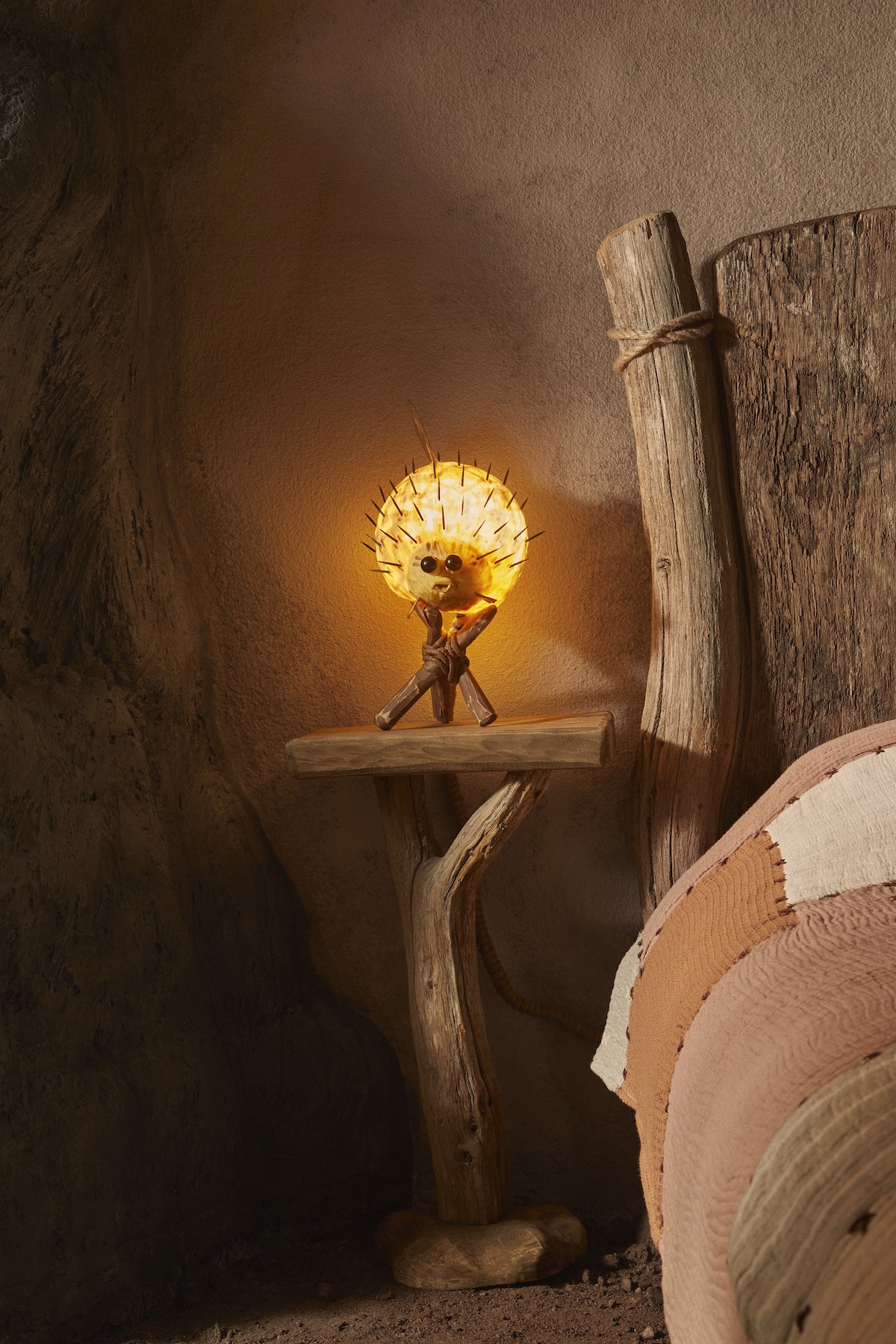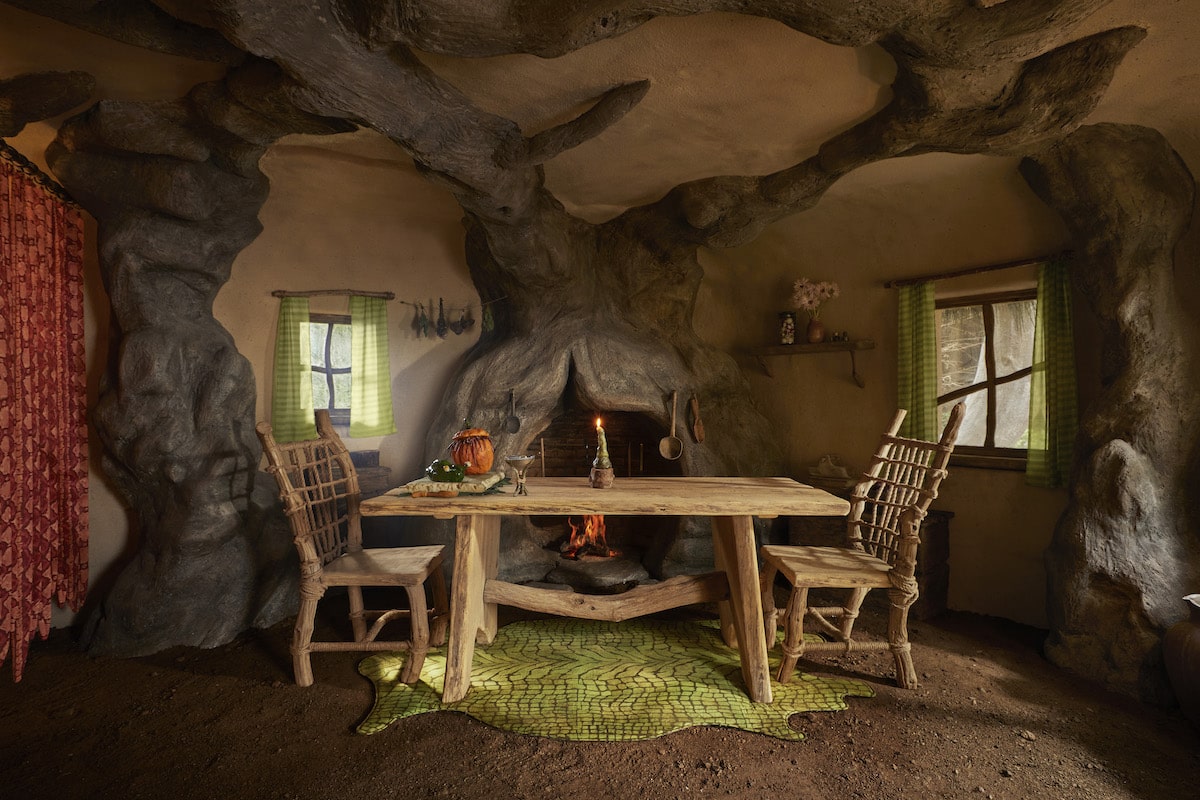 Shrek's Swamp: Airbnb
h/t: [People]
All images via Shrek's Swamp / Airbnb.
Related Articles:
Airbnb Offers a Night Stay at Paris' Palais Garnier to Celebrate the Legacy of 'the Phantom of the Opera'
Fans of 'The Hobbit' Can Now Spend a Night at the Official Hobbiton Airbnb in New Zealand
You Can Spend the Night at a 500-Year-Old British Pub Now Listed on Airbnb