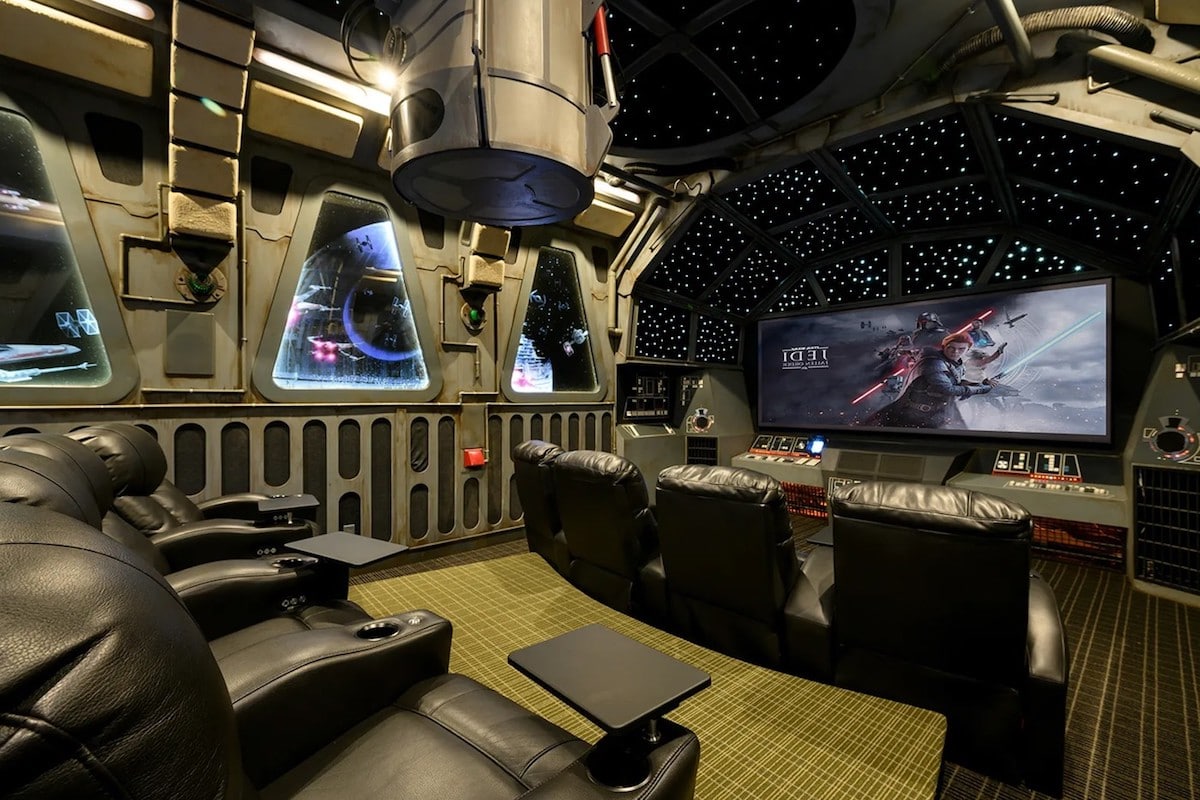 Many film buffs dream of having their own home movie theater, but what about one modeled after your favorite movie series? A Disney and Star Wars superfan is selling their $15 million mansion based in the Carolwood neighborhood in Golden Oak at Walt Disney World Resort, in Florida.
The seven-bedroom and nine-bathroom house is listed through Sotheby's International Realty and features an array of custom-built details. Above the three doors opening to the outdoor courtyard, for instance, are a trio of Disney-inspired stained glass windows. Its main attraction, however, is a decked-out home movie theater modeled after the Millennium Falcon in Star Wars.
This stellar room resembles the fictional spaceship in the sci-fi decor along the walls and ceiling, which depict images of space and a starry sky "outside the room." It can easily accommodate eight guests in the two rows of seats and includes a kitchenette in the back to prepare favorite movie snacks.
In addition to the entertainment center, the 10,742 square foot mansion boasts nearly an acre of land, a spacious pool, a four-car garage, two fireplaces (one of which is a replica of the fireplace in Cinderella), an outdoor kitchen, and a detached guest house.
Scroll down to see more images of the one-of-a-kind mansion.
A Disney and Star Wars superfan is selling their $15 million mansion at the Walt Disney World Resort in Florida.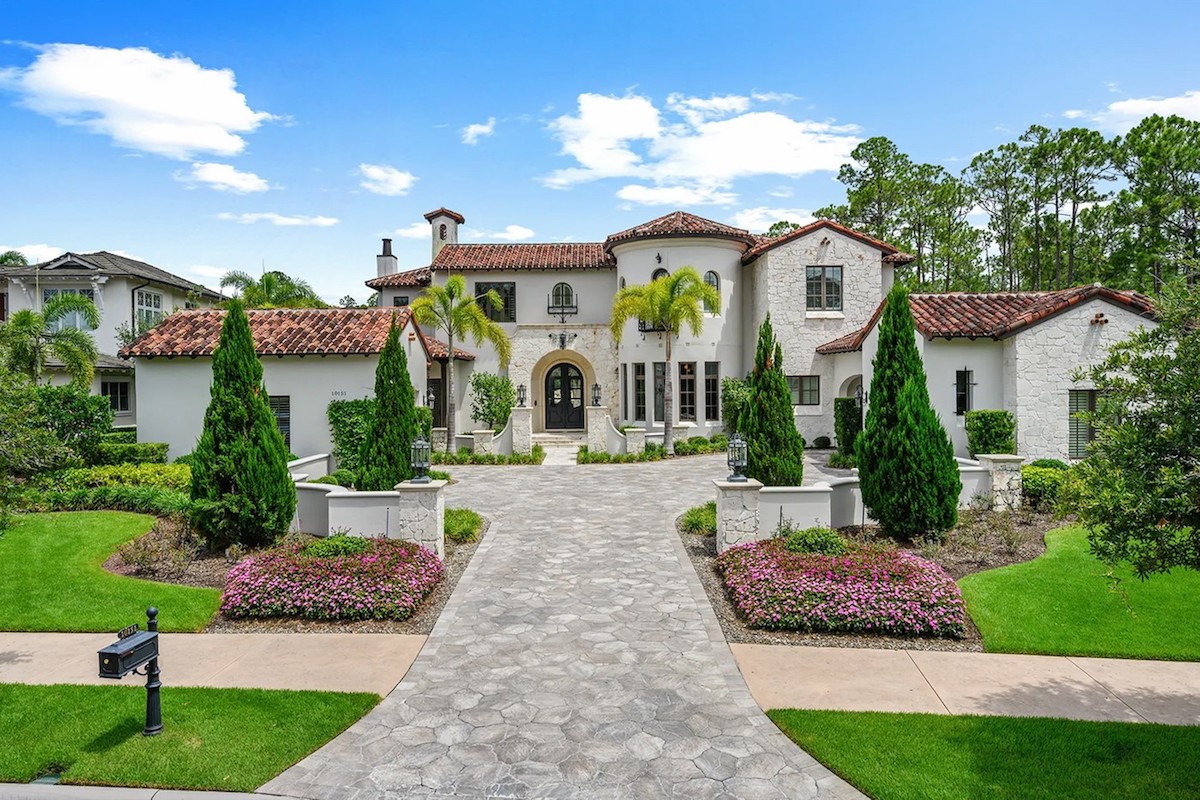 The 7-bedroom home features an array of amazing custom details, like Disney-themed stain glass windows.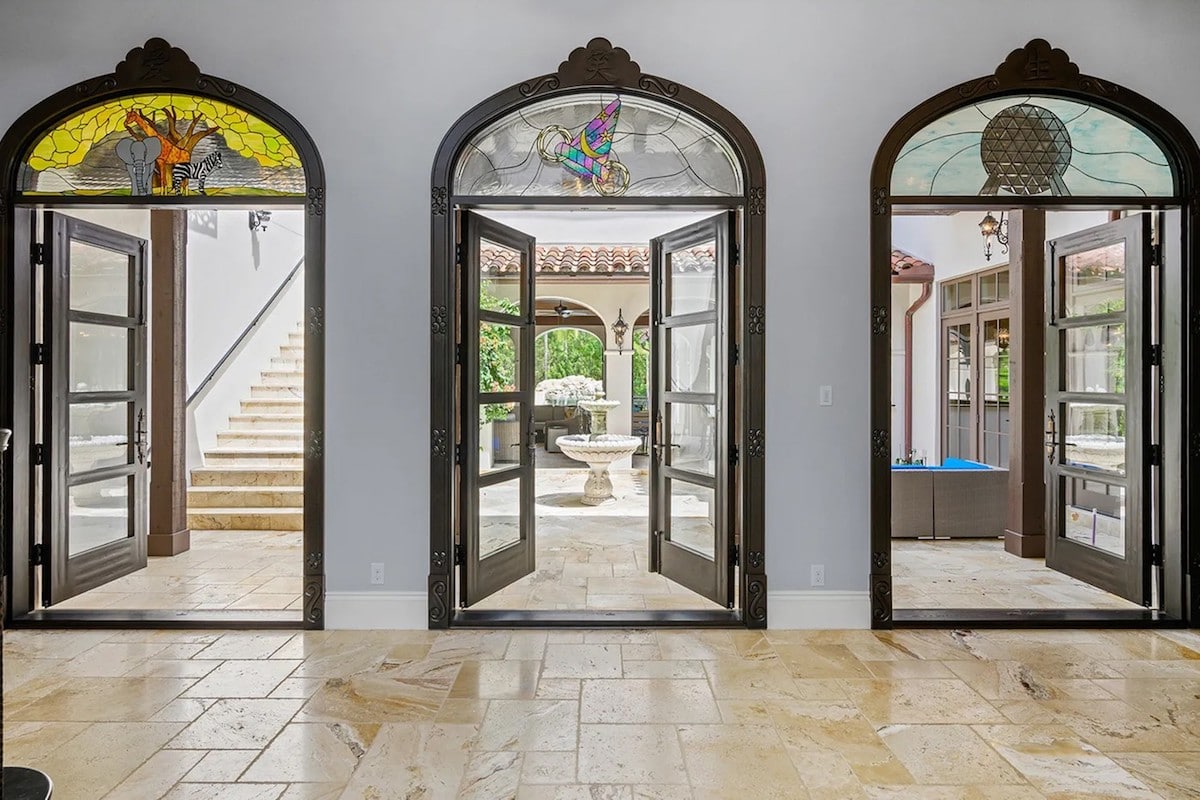 However, the biggest attraction is the home movie theater, which is modeled after the Millennium Falcon.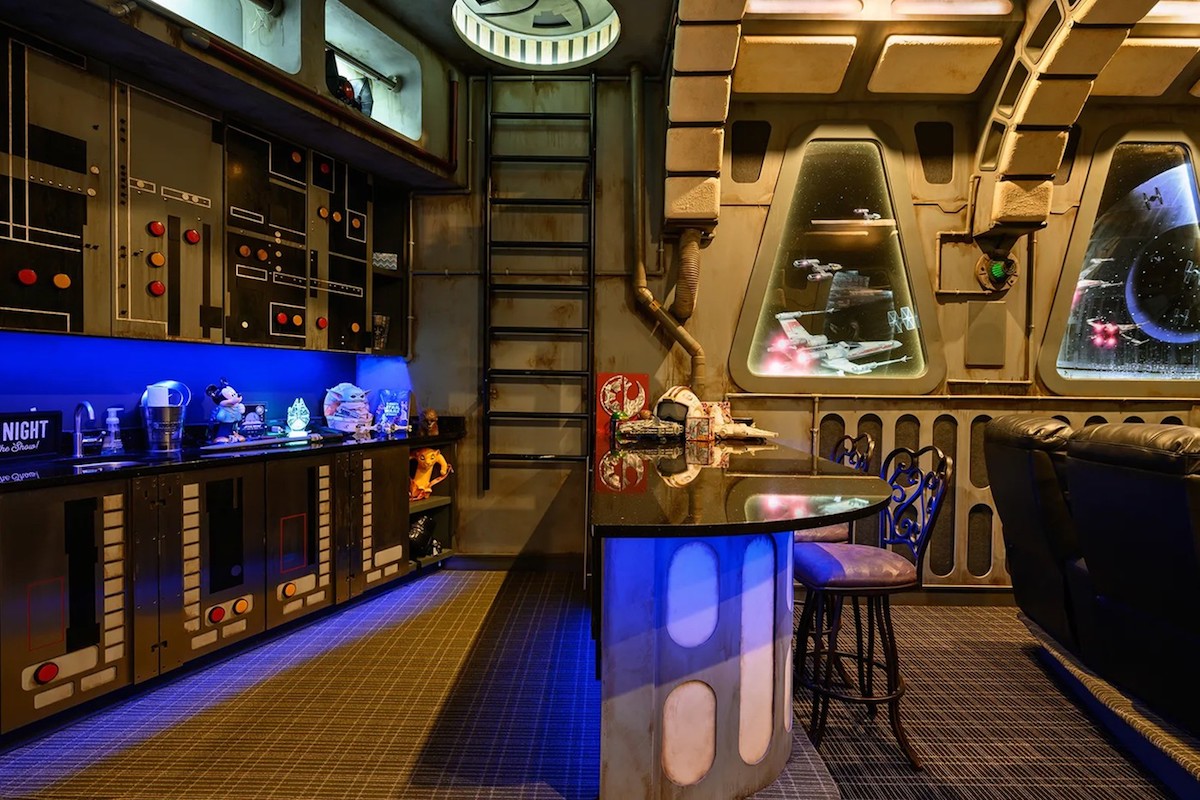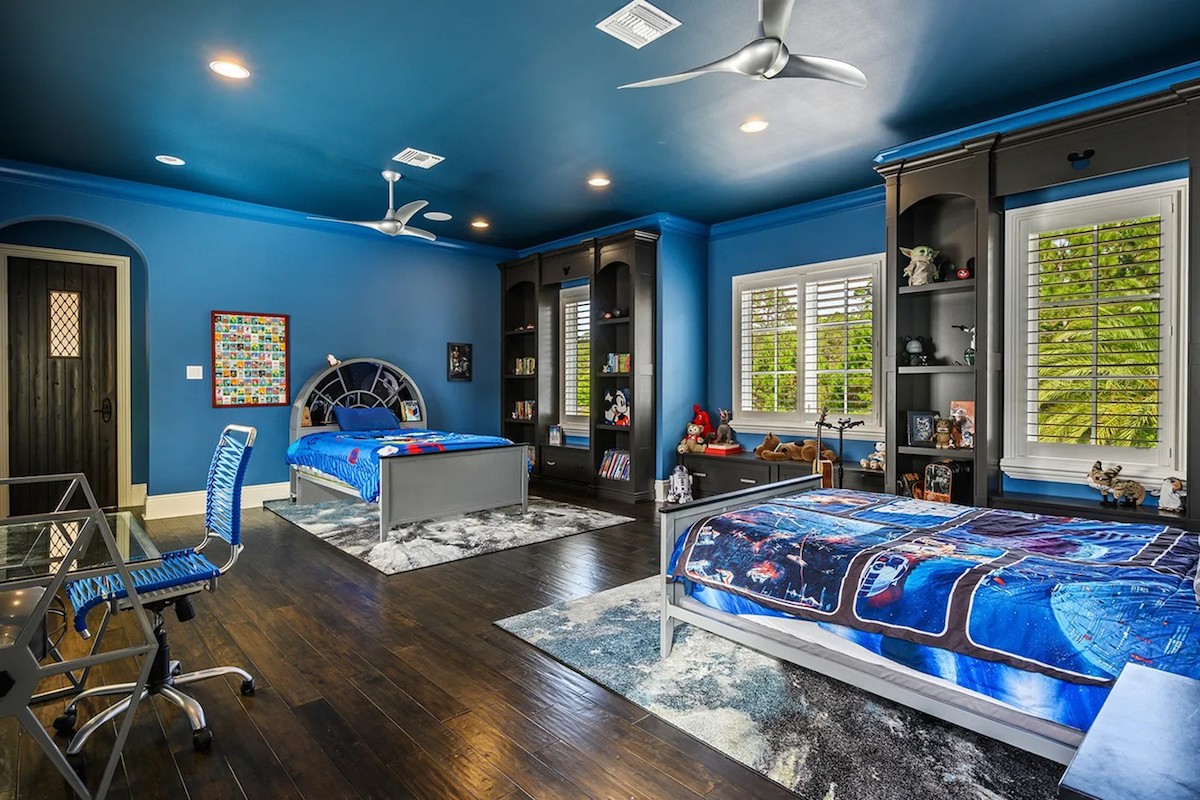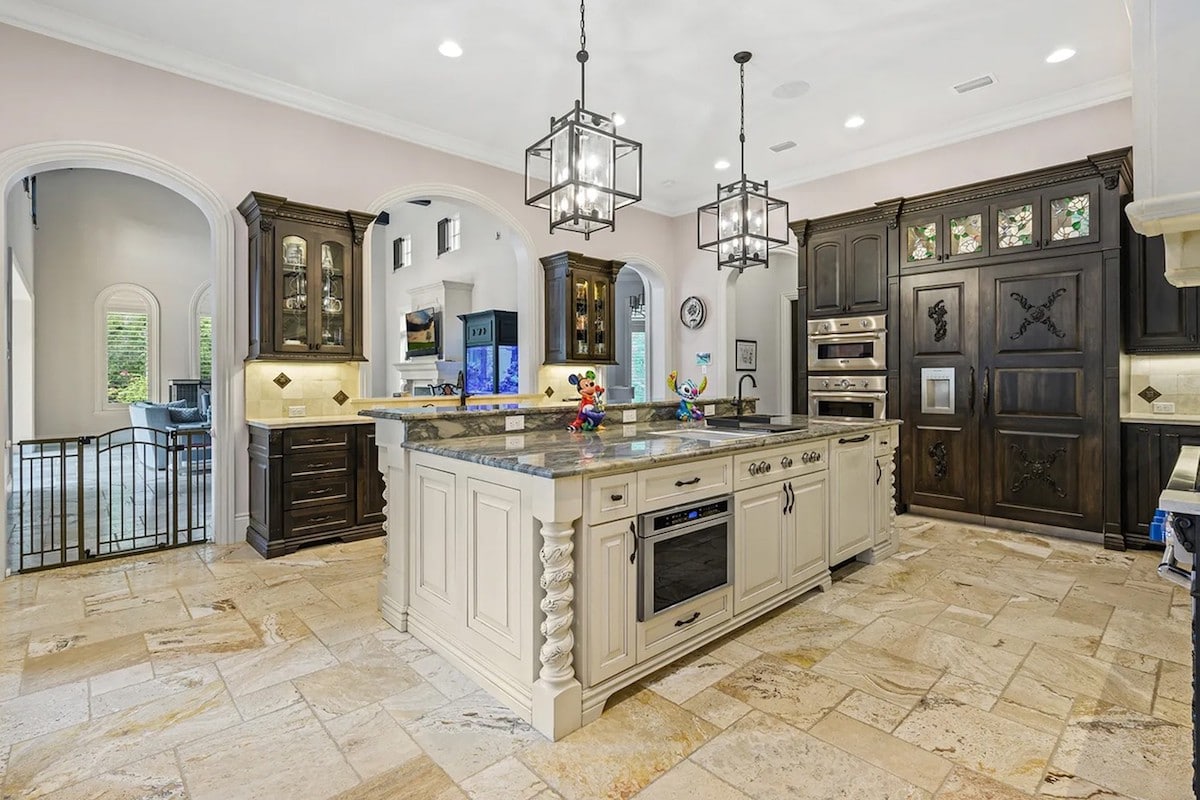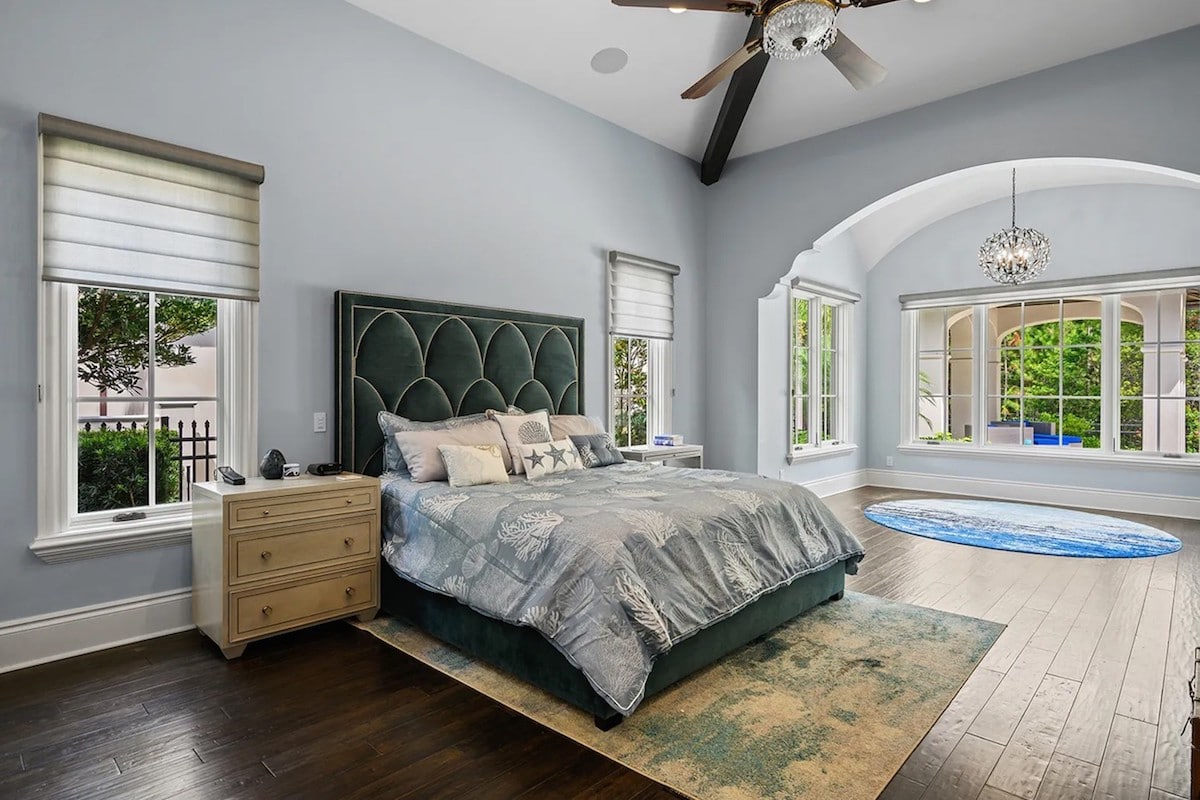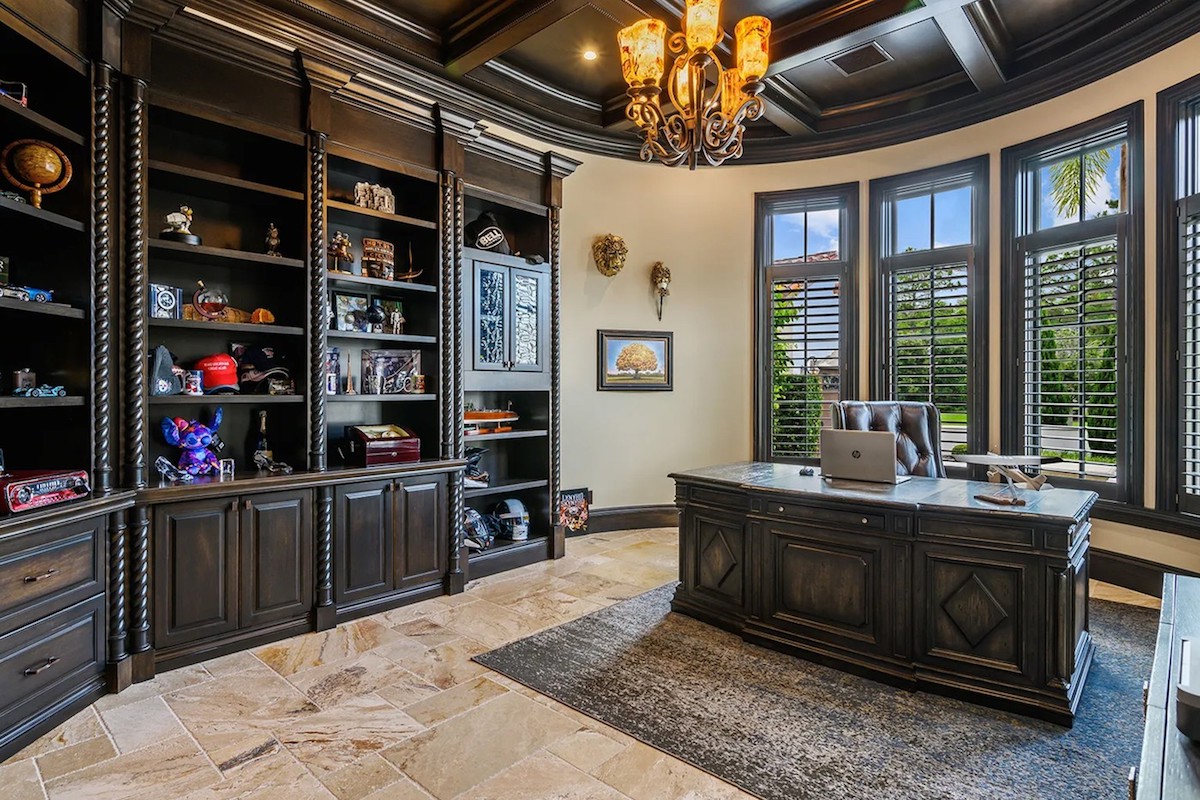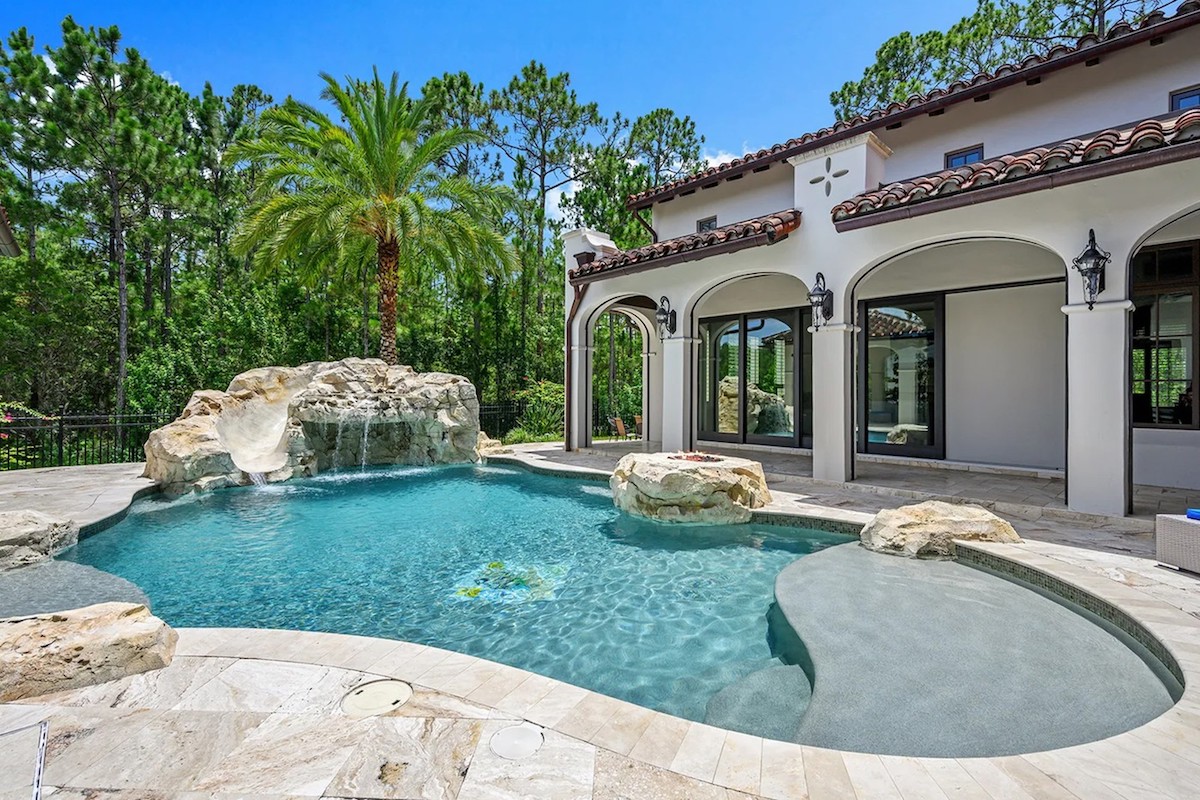 h/t: [HypeBeast]
Images via Sotheby's International Realty.
Related Articles: