Are you searching for an accessory that can match the creative energy of the artist in your life? The talented designers at Yellow Owl Workshop have crafted a line of minimalist jewelry with a whimsical twist that's sure to inspire photographers and painters alike. Now, you can pair their quirky mismatched earrings with corresponding pendant necklaces for a complete look.
The RGB & CMYK Double-Sided Pendant solves the age-old task of correcting a flipped charm. Based on the popular RGB & CMYK Earrings, this interchangeable pendant includes a design of each color system. One side features RGB—which stands for red, green, and blue. This is the additive color system that is used exclusively in digital design. And on the other side of the pendant is CMYK—signifying cyan, magenta, yellow, and key (black). This is the subtractive system used in print because the printed ink reduces the light that would normally be reflected. Adorn this chromatic necklace to show off your color design knowledge, or wrap the original glass vial packaging for a perfect small gift.
Shopping for a shutterbug? The Camera Pendant features a delicate charm of a vintage-style SLR gilded in dazzling 22K gold. It's attached to an 18k gold-dipped chain, so this accessory can be part of your everyday attire while also dressing up with you, too. Pair it with the mismatched Camera Earrings for a picture-perfect set.
Scroll down to see Yellow Owl Workshop's whimsical pendant necklaces and head on over to My Modern Met Store for more unique jewelry.
These dazzling pendants by Yellow Owl Workshop are the perfect creative accessory!
Camera Pendant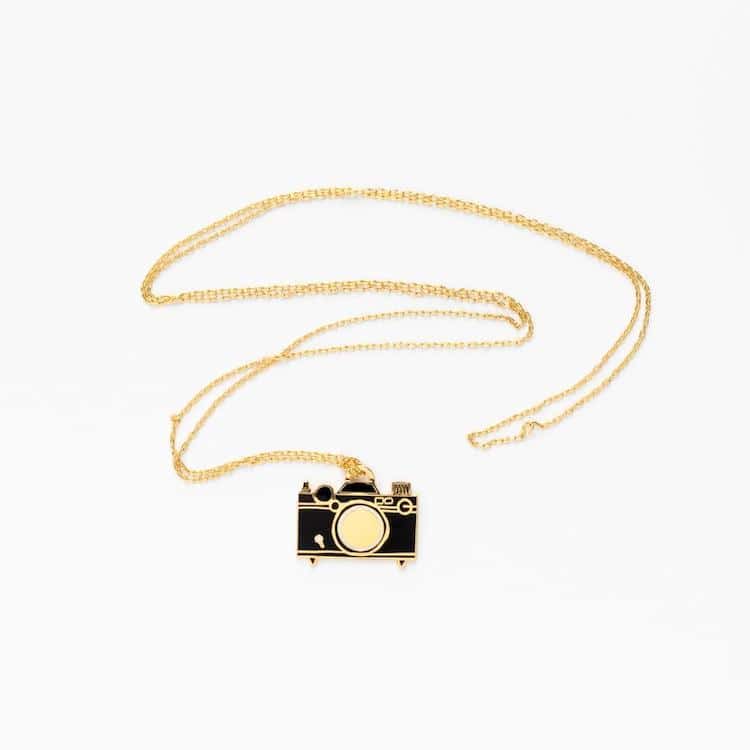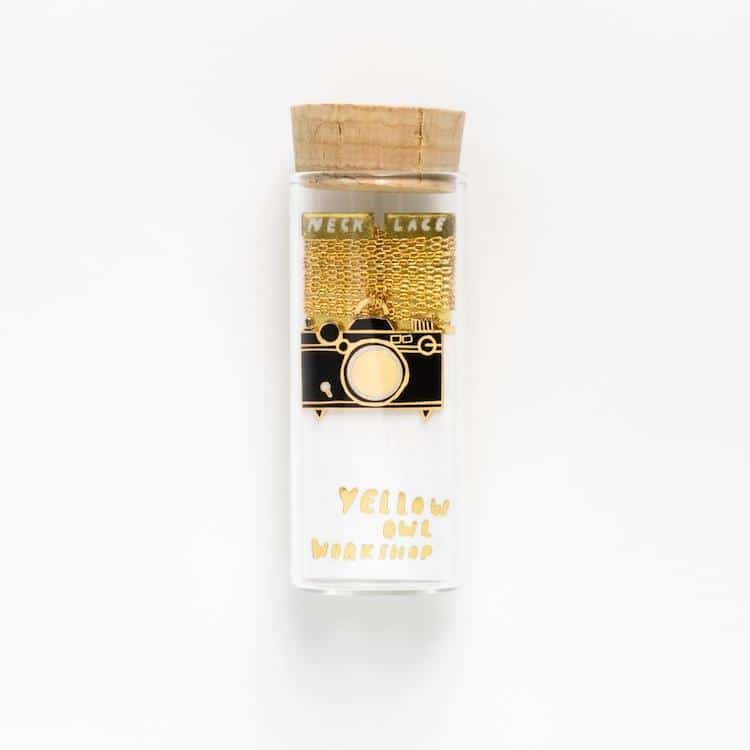 RGB & CMYK Double-Sided Pendant
You can pick up these pretty pendants in My Modern Met Store!
Yellow Owl Workshop: Website | Facebook | Instagram
Related Articles:
10 Innovative Art Supplies to Add to Your Studio Collection
12 Rainbow Gifts That Will Fill Your Life With Color
15 Small Gifts That Are Sure to Make Someone's Day in a Big Way