Anyone can enjoy and benefit from the practice of yoga. While it is often viewed as a "feminine" activity, it's anything but that—completing the poses requires grace, strength, and flexibility. Several years ago, Dan Abramson of Brogamats wanted to convince more men, boys, and military veterans to try the ancient activity. His solution was to create Yoga Joes, a series of little green army men toys that are striking some of the most iconic poses of the practice.
These men might seem like unconventional messengers for the benefits of yoga, but Abramson reframes our preconceived notions of them. He calls Yoga Joes our "inner peacekeepers" (as opposed to global peacekeepers) and they act as symbols of calm and focus to anyone who is need of it in their daily lives.
Yoga Joes Series 1 is Abramson's original set of green army men toys. It features nine 1-to-3-inch figures who strike a variety of poses, from the beginner level Downward-Facing Dog to the advanced Headstand. Their skills are displayed in "mini yoga studio" packaging, but they can practice anywhere—like on your desk or in your home gym. Yoga Joes Series 1 is now available in the My Modern Met Store.
Remember little green army men toys? Dan Abramson has reimagined them as yogis.
Called Yoga Joes, these toys come in nine positions, featuring Headstand, Lotus, Cobra Pose…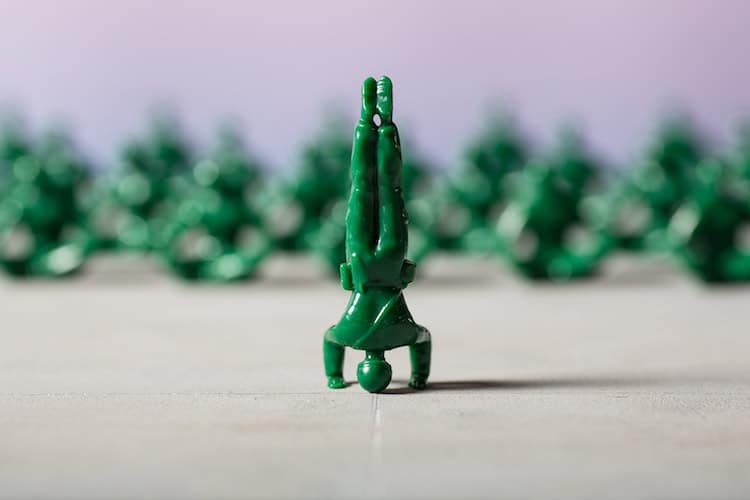 Warrior One, Warrior Two, Child's Pose…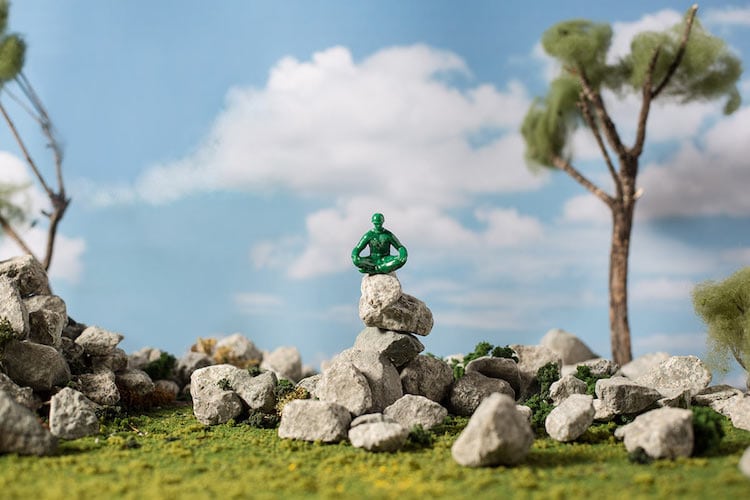 …Tree Pose, Crow Pose, and Downward-Facing Dog.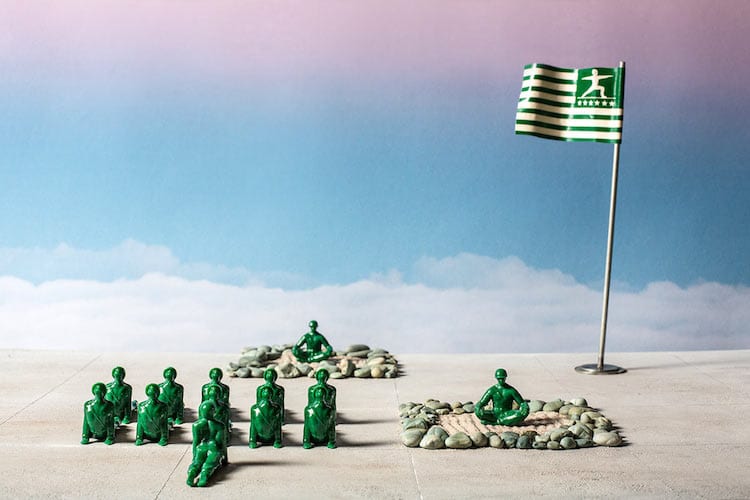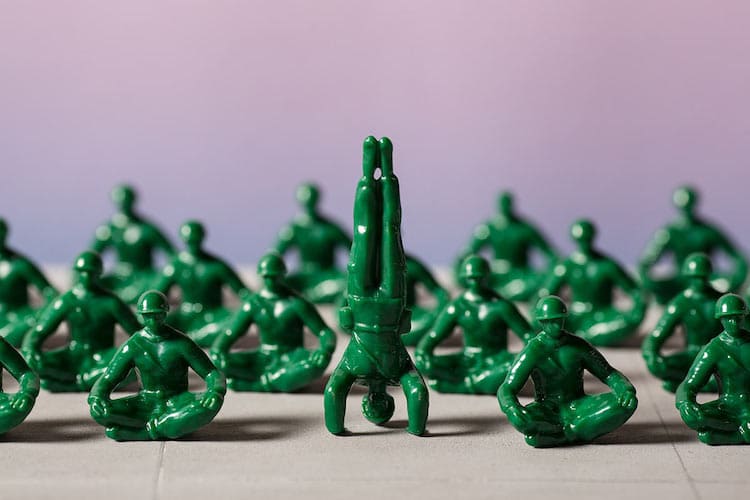 Get your own set of Yoga Joes toys here:

Yoga Joes: Website | Facebook | Instagram | Store
All images via Yoga Joes.
Related Articles:
Nude Yoga Girl Promotes Self-Acceptance with Her Impressive Contortions
Inspiring Plus-Sized Yogi is Changing the Face of Fitness on Instagram
"Inflatable" Dinosaur Toys Are Actually Expertly-Crafted Ceramic Sculptures
Artist Taps into His Childhood Imagination By Reimagining Small Toys in Fantastical Scenes