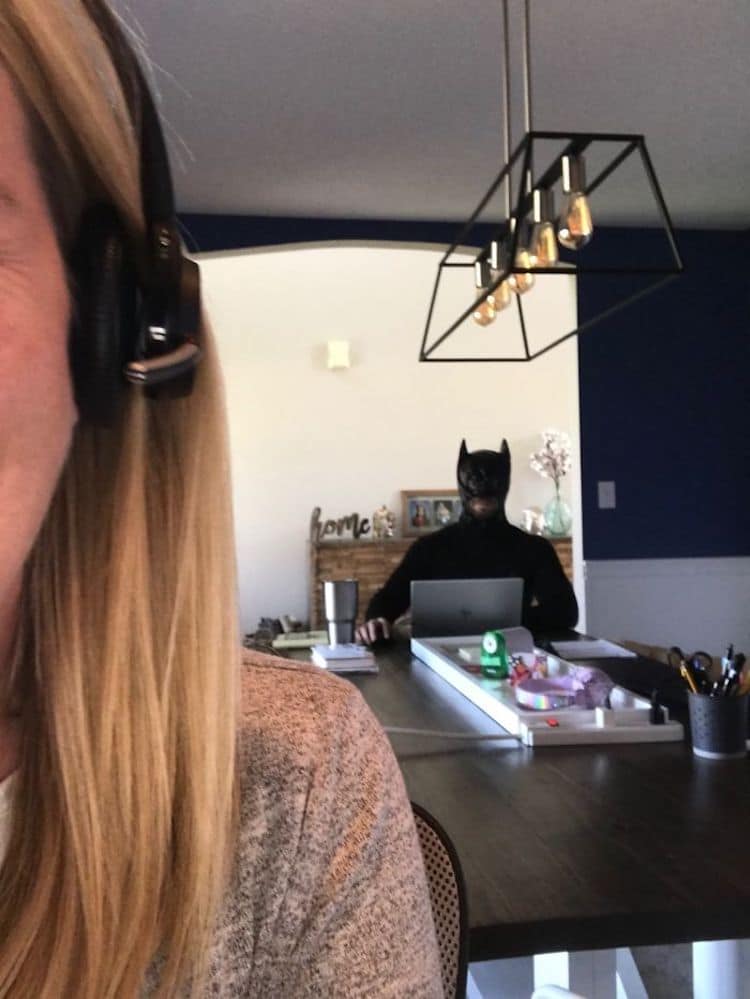 The coronavirus quarantine has forced many folks to convert their dining rooms into an office. So if you and your significant other are both working from home, congratulations. You now have a new officemate. Couple this with the silliness that comes from being hunkered down at home for months, and you have a potentially hilarious situation on your hands—that's exactly what happened to Cara Fields. She is sharing a space with her husband Matt as they both work from home, and he has found a new hobby; he now photobombs her Zoom conference calls.
The Zoom prank is a subtle one, but it's this fact that makes it all the funnier. When it is time for Cara to have a virtual meeting, her husband dons a new silly outfit and continues his work as normal. Sometimes, he's Batman. Other times, he's Waldo (of Where's Waldo) or a cowboy. Regardless of who Matt chooses to be, it always gets a laugh—but not from Cara (at first). "The colleagues I'm meeting with always see him before I do," she writes on Linkedin. "Never a dull moment in this household!"
Scroll down to see some of the fun photobombing that Matt has done—so far. According to Cara, friends are sending him new costumes to wear!
Cara Fields' husband Matt has made it a habit to photobomb her Zoom conference calls by wearing a silly costume.
He continues to work as if everything is normal.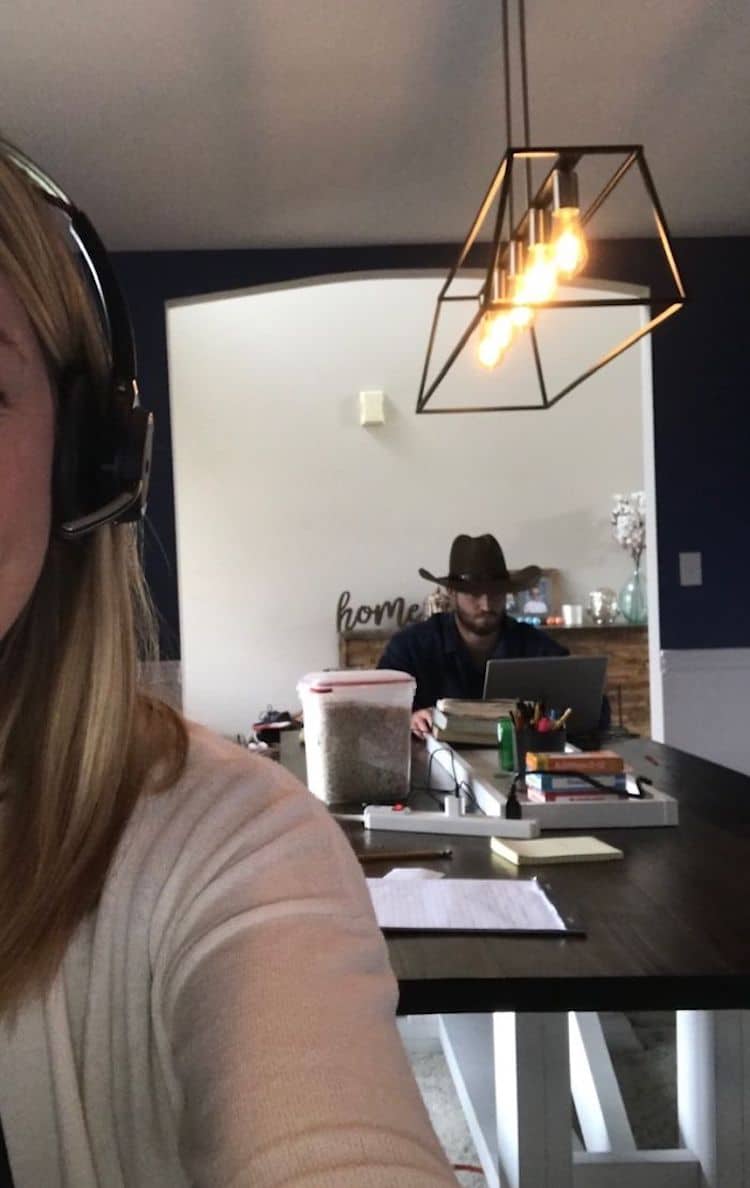 Fields' colleagues even notice before she does!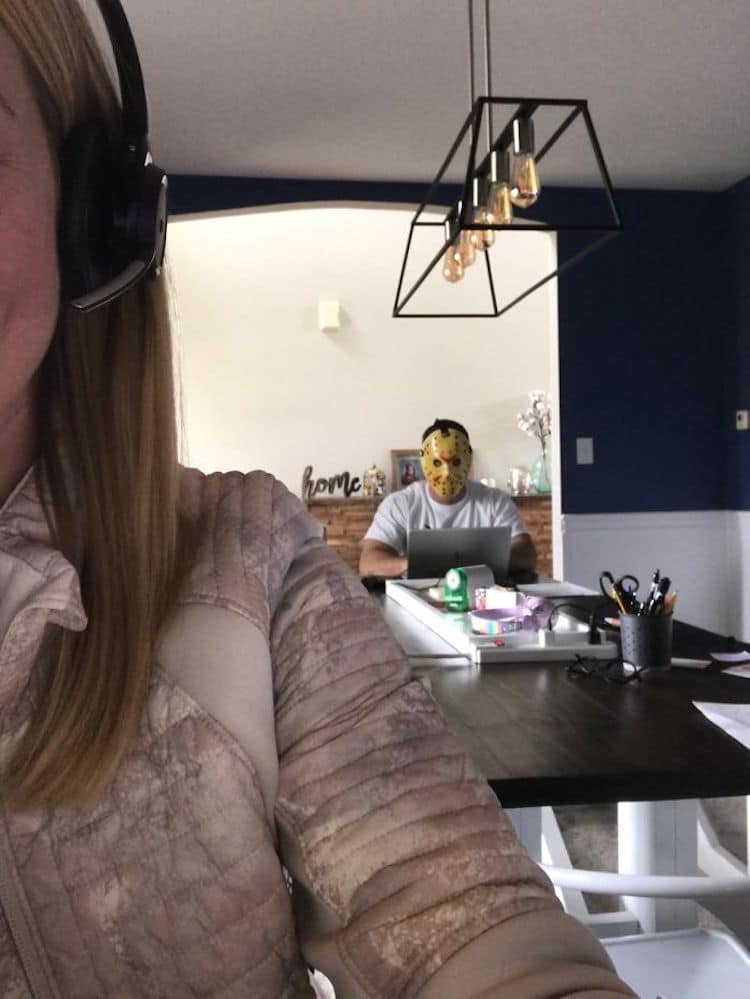 Cara Fields: LinkedIn
h/t: [Bored Panda]
All images via Cara Fields.
Related Articles:
Soldier Lovingly Reunites with Son after Surprising School Picture Photobomb
20+ Free Zoom Backgrounds to Creatively Transform Your Video Meetings
Comedian Hilariously "Explains" the Pandemic to Herself From Four Months Ago