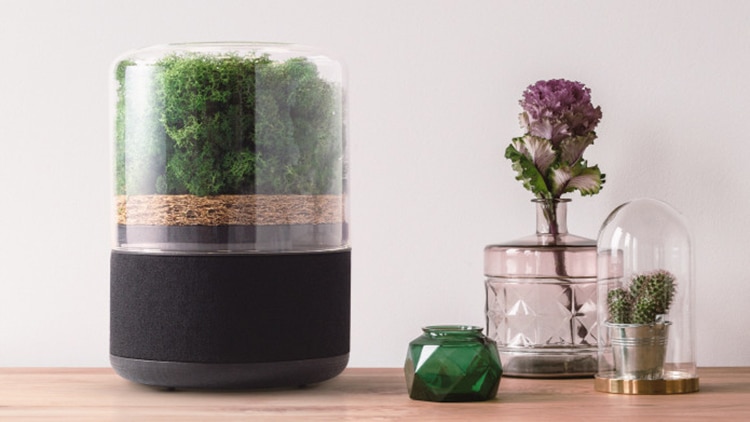 Breathing pure, fresh air helps to keep lungs healthy and can improve brain function. That's why air purifiers are treasured pieces of technology. Now, there's a new type of air purifier on the market called Briiv Air Filter. As the self-proclaimed "world's most sustainable air purifier," Briiv contains a miniature forest that provides natural fresh air in any indoor space. It features an elegant terrarium with hidden natural filters. It also mixes high-tech design and natural materials, allowing you to sync to your smart home devices for easy control. The Briiv Air Filter is an ingenious air purifier which proves that plant-based designs can be sustainable and effective.
The innovative air filter has a minimalist appearance, but it contains an ingenious four-layer filtration system which removes 97.84% of airborne particles. The top layer of moss inside the glass terrarium first traps the largest particles—such as pollen and allergens. Next, a layer of coconut fibers filters bacteria and mold spores. The two final layers then ensure maximum air purity. Crafted from the cocoons of humanely raised silkworms, a silk matrix of nanoscale mesh traps the floating dust which is invisible to the naked eye. Finally, a layer of activated carbon removes unpleasant odors and gases. The result is healthy air with a fresh, clean feel. In fact, one Briiv Air Filter efficiently provides the air quality benefits of 3,043 houseplants.
Developed by sustainable design experts Sean Sykes and James Whitfield, Briiv is guided by a circular design process. This means the designers consider the "circle" through which a product moves from conception to eventual disposal. To ensure true sustainability, each of the four filter layers is completely natural and biodegradable. When the affordable replacements are inserted every six months, the old filters can go straight into a compost bin. This is in contrast to the standard HEPA filters used in most air purifiers which take thousands of years to decompose. With Briiv, consumers can avoid contributing to the problem of landfill accumulation.
You can learn more about the Briiv Air Filter and the design decisions behind this exceptional product on Indiegogo and Kickstarter, where you can also pre-order it.
The Briiv Air Filter is a sustainable, efficient air purifier which uses a miniature forest of moss to cleanse indoor air for a fresh and healthy atmosphere.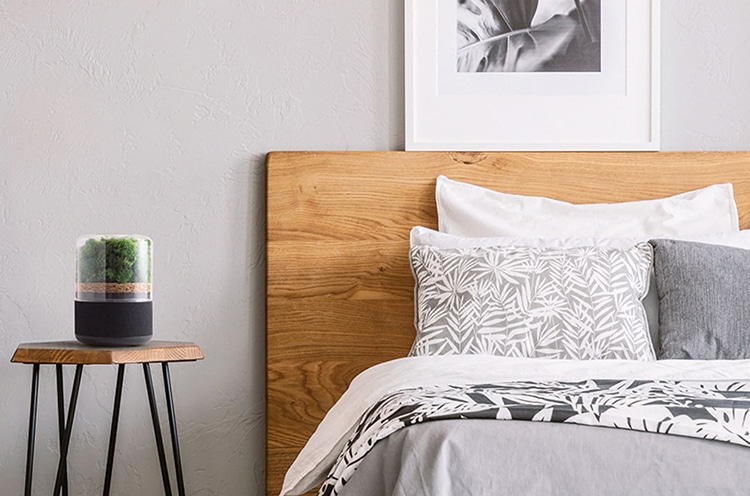 With a sleek, modern terrarium design, the Briiv air purifier can sync to Alexa or Google devices for easy control.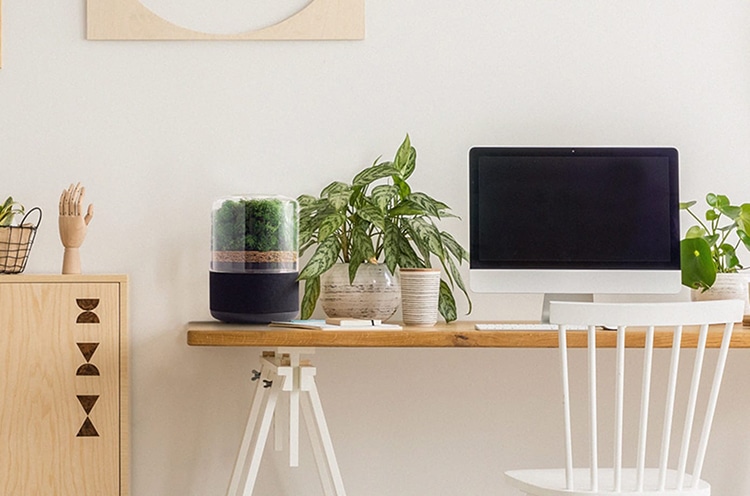 Four biodegradable filters trap particles and odors as efficiently as air purifiers which use HEPA filters. Unlike HEPA filters, however, Briiv filters can be composted.
Briiv is a natural, energy-efficient air purifier which sustainably harnesses the power of plants.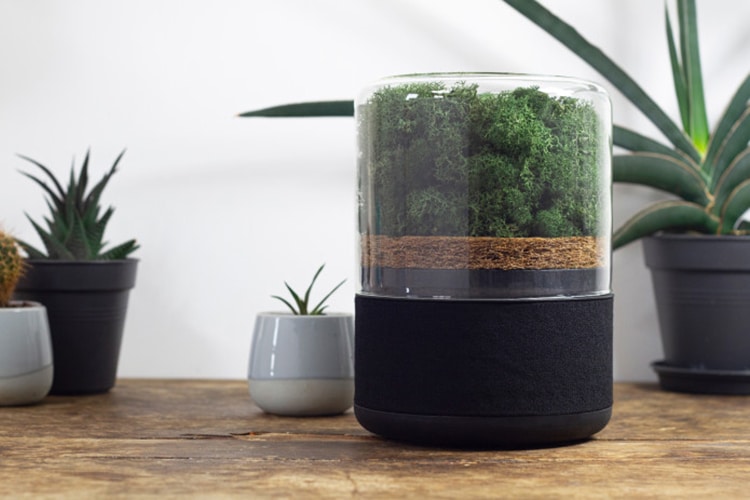 Briiv Air Filter: Website | Facebook | Instagram | Indiegogo | Kickstarter
h/t: [Yanko Design]
All images via Sean Sykes.
Related Articles:
NASA Has Compiled a List of the Best Air-Cleaning Plants for Your Home
This Eco-Friendly Mural Uses Special Paint That Eats Smog To Help Clean the Air
"Plant Daddy" With Over 300 Indoor Plants Offers His Top Tip for Cultivating an Indoor Jungle