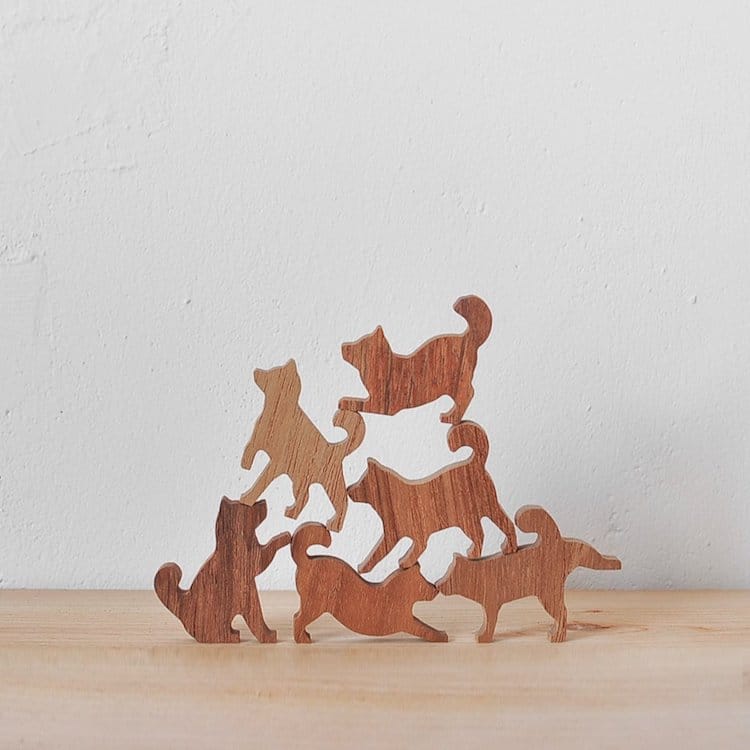 When times get "ruff," you can always count on your furry companions to make the day a little bit brighter. Creative brand Comma creates whimsical, animal-inspired stacking games that can be played anytime and anywhere. After the success of their popular Wooden Cat Pile Game, they've designed a canine-themed set for all of the dog lovers out there.
The Small Wooden Dog Stack Game features six solid teak wood pieces in the shape of the Shiba Inu breed. Although it is similar to the classic game of Jenga, you actually play with this set in reverse. So instead of beginning with a fully assembled tower that you have to carefully dismantle piece-by-piece, you start with nothing and use the adorable wooden pooches to build your own creative structure.
Each tiny pup sports a unique pose, so it's your job to find the best way to stack them atop one another. You can make the game extra challenging by combining more sets into your tower. Or, play this game with friends, where the last person to successfully stack a dog will be crowned the winner.
The Small Wooden Dog Stack Game is available in both pink and blue packaging. You can pick up a set in My Modern Met Store.
Treat yourself to the Small Wooden Dog Stack Game by Comma!
The goal is to stack the set of six Shiba Inus as high as you can without them toppling over.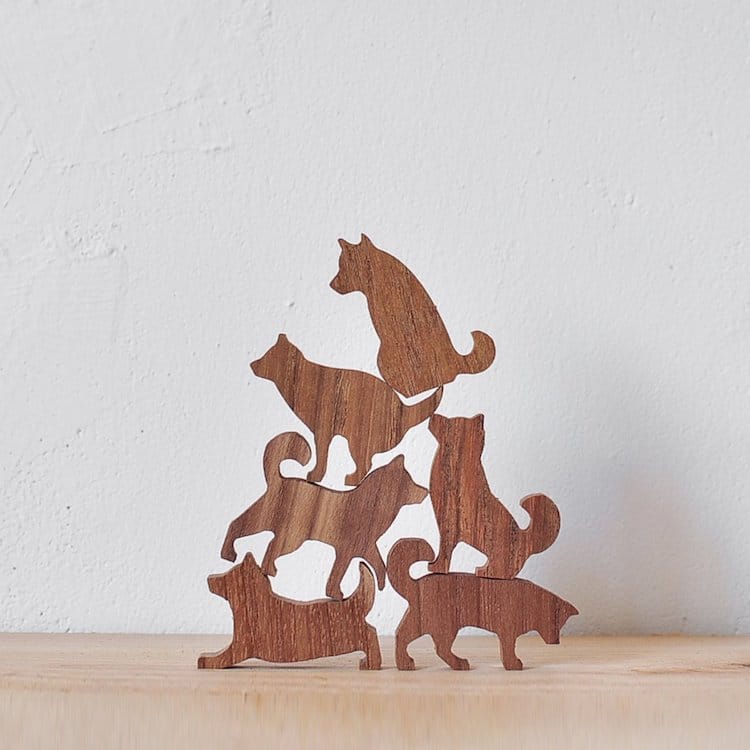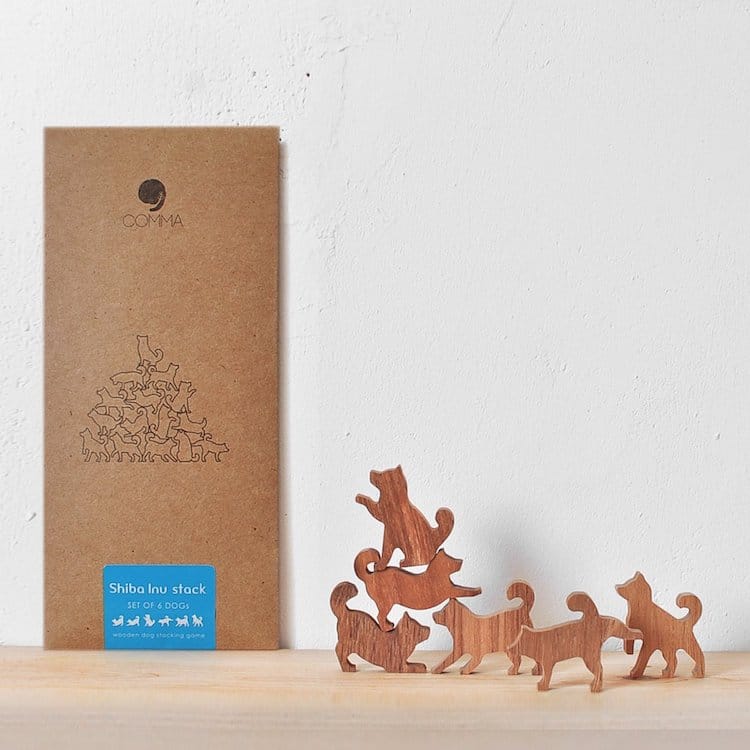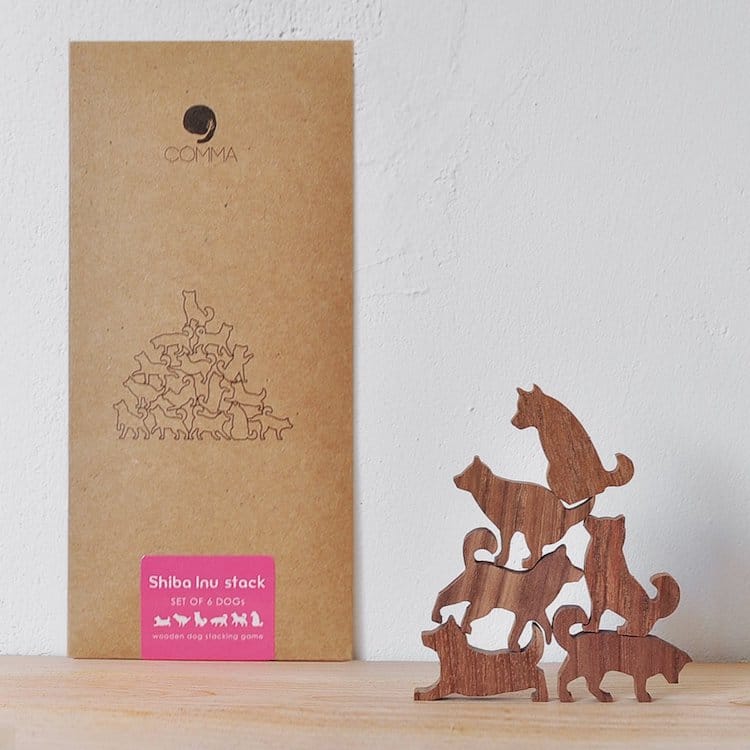 Related Articles:
Wooden Cat Stacking Game is Like Playing Jenga, But With a Pile of Kitties
These Beautiful Paint-by-Numbers Kits Will Spark a New Creative Pastime
Adorable Loch Ness Monster Kitchen Tools Add a Pinch of Fun to Every Meal
Follow My Modern Met Store: Facebook | Instagram | Pinterest | Twitter
Subscribe to My Modern Met Store newsletter for updates!