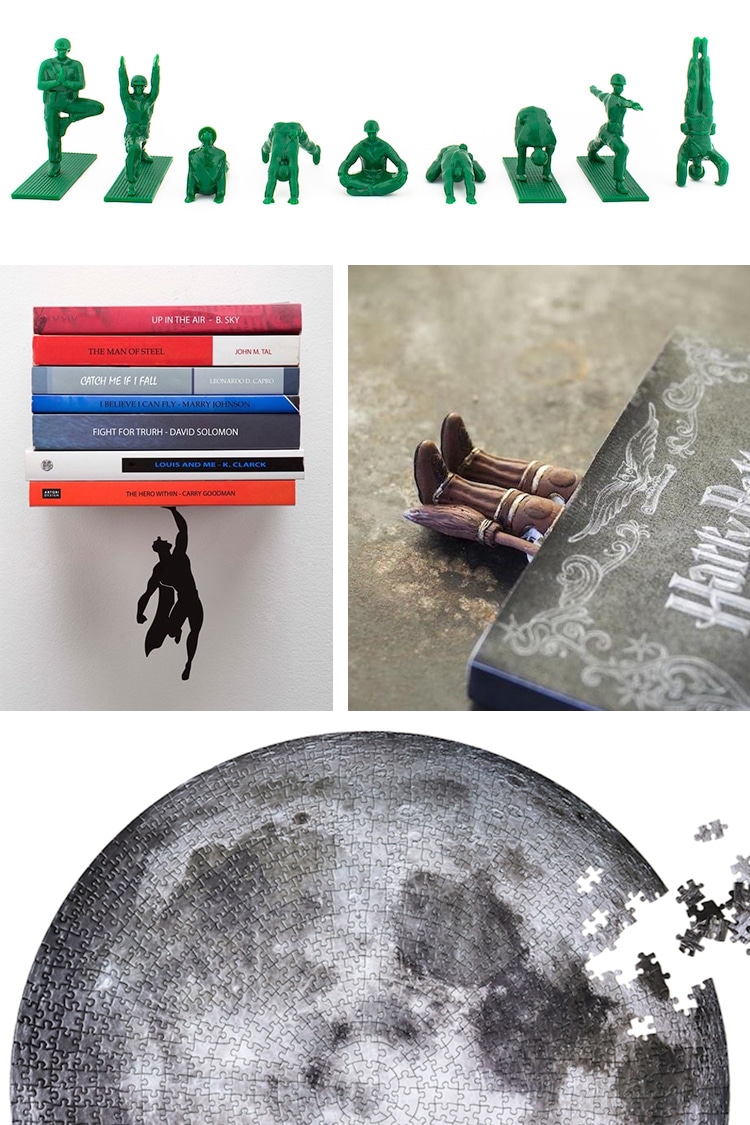 It's true. Guys—no matter their age or relation to you—are still the hardest ones to shop for. If he's not the type to window-shop or make a list, you might be at wit's end searching for a gift that he'll like. Never fret. My Modern Met Store boasts a broad selection of cool and unique gifts that guys are sure to love.
Is he serious and minimalistic? If so, try opting for a practical gift, like books, home decor, or clothing. Whether he'll admit to it or not, he's probably in need of at least one! And just because we say practical, it doesn't mean it has to be boring. Gifting your guy a themed sock box set like the Keith Haring set is a great choice as it provides three colorful options to add some razzle-dazzle to his outfits.
Does your guy pass his time in creative pursuits? A good jigsaw puzzle or desk game can be hard to come by these days, especially for the guy who seems to have everything. That's where Four Point Puzzles come in to save the day. Their circular Moon puzzle is based on the clearest image of the Moon to date, even showing the tiniest craters in stunning clarity. Bonus: when it's completed, he'll have a personal Moon to hang in his room.
Scroll down to see more from our cool gifts for guys collection, and be sure to check out the rest in My Modern Met Store. Lastly, if you're sending the present directly to your recipient, don't forget to include a complimentary gift note!
If you need the perfect gift for the fantastic fellas in your life, check out our collection of cool gifts for guys at My Modern Met Store!
Four Point Moon Puzzle
Yoga Joes: Series 1 Figurines
Frank Lloyd Wright Paper Models
Supershelf
Keith Haring Sock Box Set
Helicone Kinetic Toy
Einstein Action Figure
Big Wooden Cat Pile Game
Bob Ross Mug
Magician Bookmark
Related Articles:
17 Creative Gifts That Make Shopping for Your Parents a Breeze
18 Creative Birthday Gifts Sure to Please All the Special Women in Your Life
18 Unique Gifts That Your Favorite Creative People Will Love
25+ Imaginative Gifts Inspired by Your Favorite Famous Artists