Earth Day is the largest environmental movement that aims to bring awareness to the critical issues facing our planet. In honor of its 50th anniversary on April 22, 2020, Four Point Puzzles (the same makers of the gorgeous Moon Puzzle) has launched a striking 1,000-piece puzzle that showcases the visual splendor of the Earth.
The Four Point Earth Puzzle features 1,000 pieces made from recycled materials. It's printed with an image shot by NASA, showing a portion of the Western Hemisphere and the Pacific Ocean—one of the clearest views of the planet to date. Due to its range of landscapes, the Earth Puzzle is considered to be of medium to high difficulty, making it the ideal time-killer for those struck by wanderlust.
Whether you're an avid puzzle enthusiast or a dreamy space lover, this jigsaw lets you immerse yourself in the mesmerizing marble pattern of clouds that swirl across the globe. Plus, when you've completed the challenge, you can hang the jigsaw in your home for worldly decor.
Pick up this spectacular Earth puzzle, and other unique jigsaws, in My Modern Met Store.
Celebrate the beauty of our planet with this 1,000-piece jigsaw puzzle!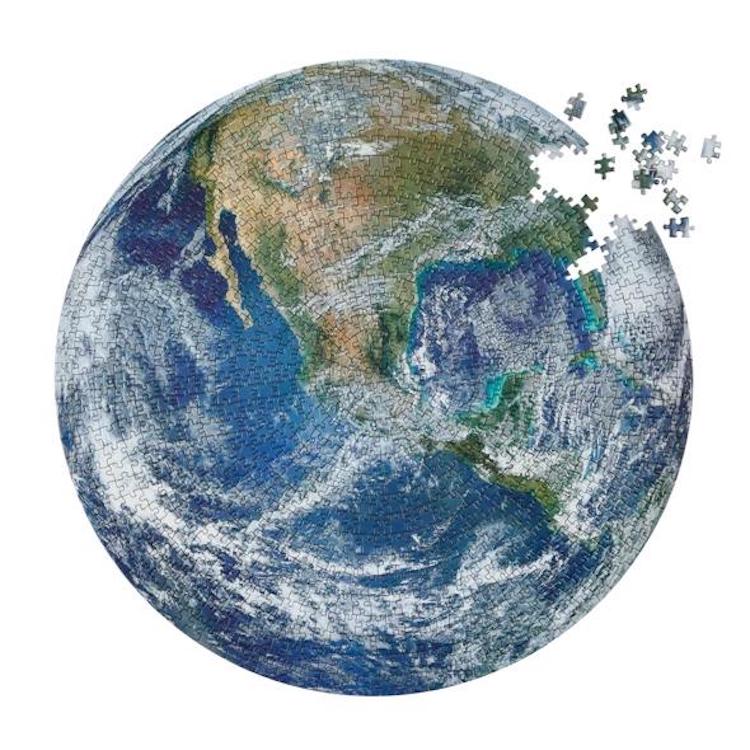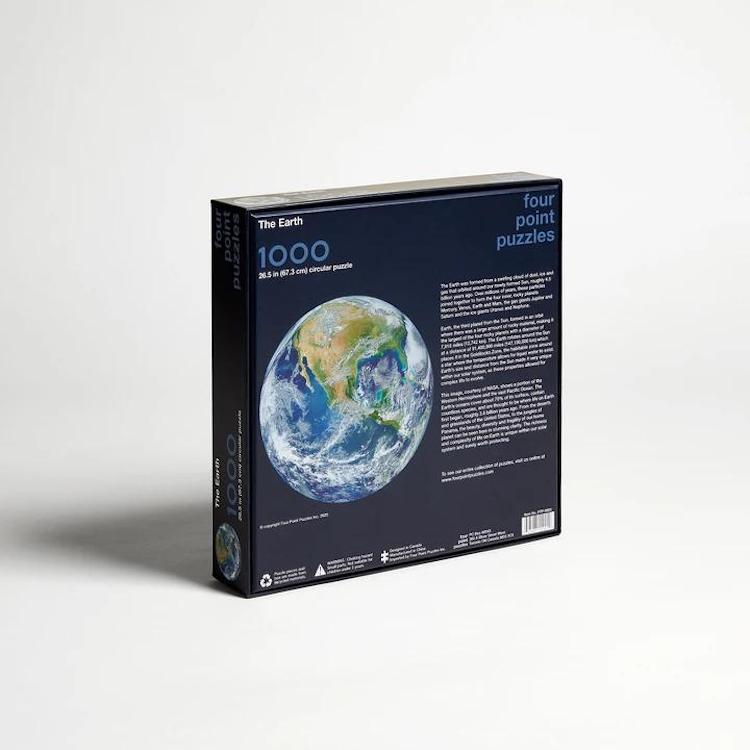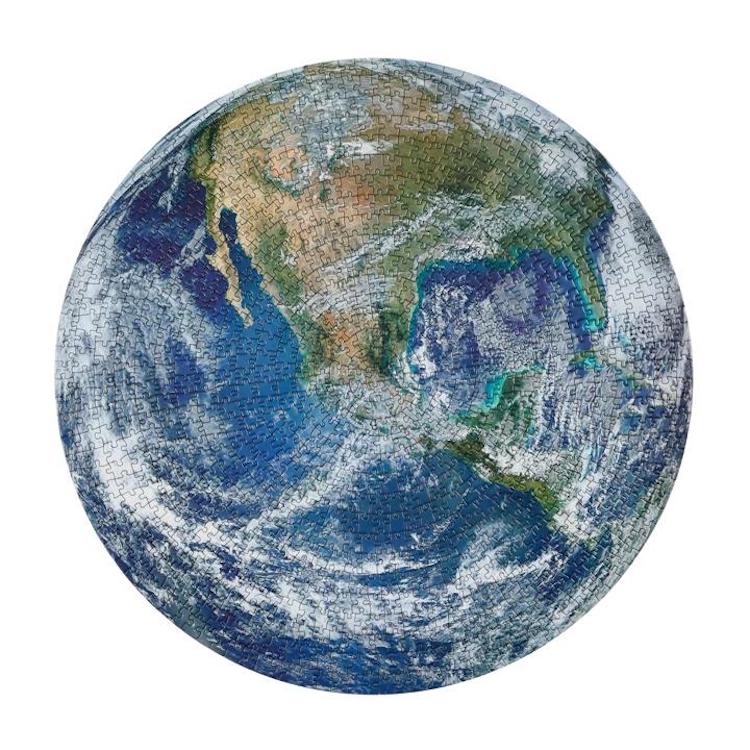 Find this circular puzzle and more in My Modern Met Store!
Four Point Puzzles: Website | Facebook | Instagram
Related Articles:
Build Frank Lloyd Wright's Architecture Two Different Ways With These Unique Double-Sided Puzzles
"Impossible" Transparent Jigsaw Puzzle Is the Ultimate Time-Killer for Those Stuck Inside
20+ Jigsaw Puzzles You'll Happily Spend Hours Piecing Together
Follow My Modern Met Store: Facebook | Instagram | Pinterest | Twitter
Subscribe to My Modern Met Store newsletter for updates!