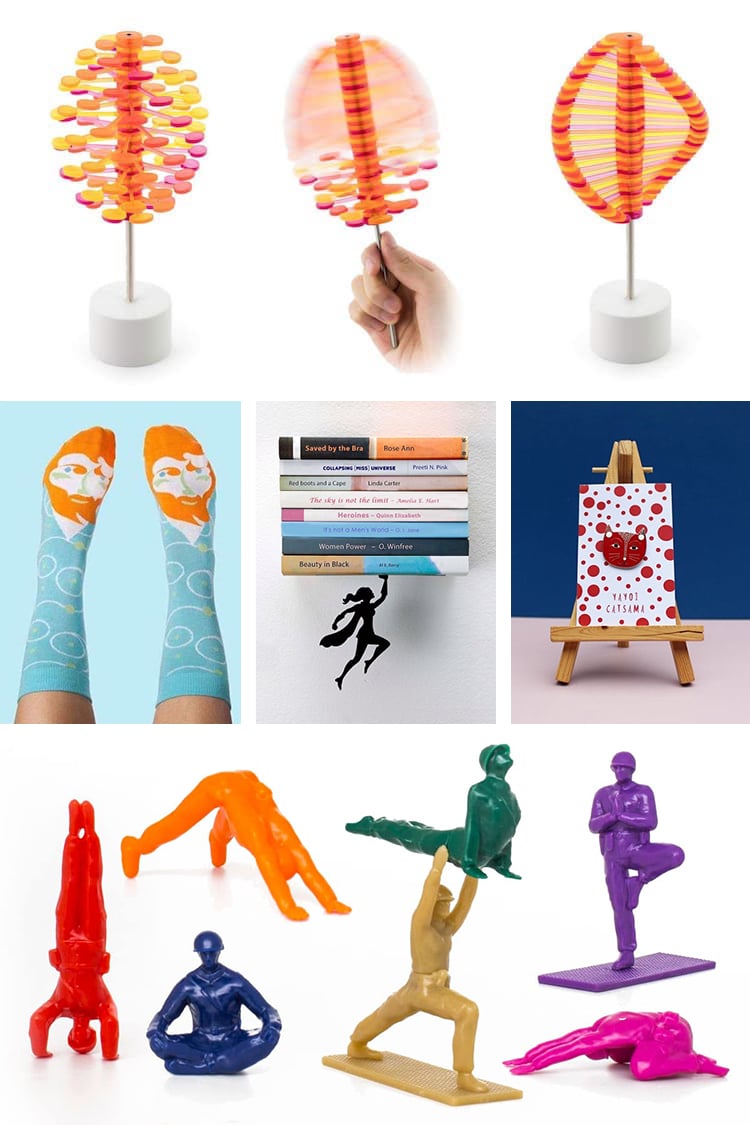 Between birthdays and holidays, there's a lot of gift-giving that goes on in one year. However, all of that generosity can take a toll on your wallet. That's where My Modern Met Store steps in. We've personally curated a collection of unique gifts under $30 that will save you both time and money in your shopping.
From enamel pins to artsy socks to puzzles and mugs—we've got you covered for every occasion. Among our affordable selections are customer favorites, including the temperature-changing Bob Ross Mug. Add a hot beverage to the cup, and a picturesque landscape appears behind everyone's favorite TV painter! Or, if you like cats and art, you'll want to pick up a few of Niaski's artist cat enamel pins—which includes punderful favorites like Frida Catlo, Keith Hairball, Vincat van Gogh, and more.
Scroll down to browse our eclectic range of unique gifts that will fit your budget. To see even more gifts under $30, be sure to check out the entire collection on My Modern Met Store.
Save time and money with My Modern Met Store's selection of unique gifts under $30!
Wicked Witch Bookmark
Artists and their Cats
Wondershelf
Small Wooden Cat Pile
Color Wheel Pendant
Yayoi Catsama Enamel Pin
Frida Kahlo Enamel Pin Set
Viviva Colorsheets
René Magritte Action Figure
The Kiss Candle
Bob Ross Mug
Hedgehog Embroidery Kit
Rainbow Yoga Joes
Vincent van Toe Socks
Cactus Embroidery Kit
Lollipopter Kinetic Toy
Cubebot Multicolored Wood
Four Point Moon Puzzle
How to be a Wildflower Book
Fern and Crystal Temporary Tattoo
Related Articles:
15+ Gifts Under $25 That Are Thoughtfully Creative Without Breaking the Bank
30+ Creative Holiday Gifts Under $20
23 Creative Gifts Under $10 That'll Make Someone Feel Like a Million Bucks
Follow My Modern Met Store: Facebook | Instagram | Pinterest | Twitter
Subscribe to My Modern Met Store newsletter for updates!