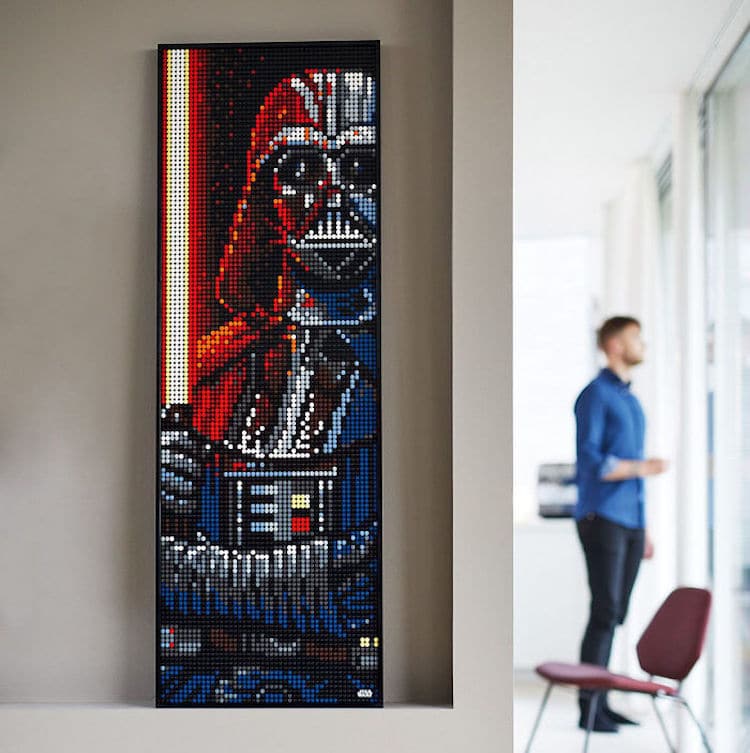 There's something incredibly relaxing about stepping away from digital screens to create something with our hands. That's why LEGO is constantly creating new kits for adults that are not only fun to build, but nice to look at, too. The Danish toy production company is soon to release a fresh collection of adult-friendly products, called LEGO Art. The new range of sets allow you to build your own pop culture-inspired wall art.
The LEGO Art lineup includes colorful mosaic versions of Andy Warhol's iconic Marilyn Monroe, portraits of The Beatles, Iron Man, and Star Wars' Sith characters. Each set gives you the option to build multiple versions of the design, comprises around 3,500 pieces, and comes with building instructions. Each set even comes with its own 90-minute soundtrack, so you can listen to the curated tunes and facts about your subject while you're putting your wall art together.
Samuel Johnson, the design lead for the LEGO Art range says, "The soundtrack dives deep into the inspiration behind each design to help adults fully immerse themselves in the building experience and unwind while they explore their love of music, art, or film in a new way. Build your model, enjoy the soundtrack, admire your work and it's ready to hang!"
The LEGO Art series is available from September 1 in the U.S. and August 1 for international retailers. Scroll down for a preview of each set and find out more on the LEGO website.
The new LEGO Art series allows you to build your own pop culture-inspired wall art.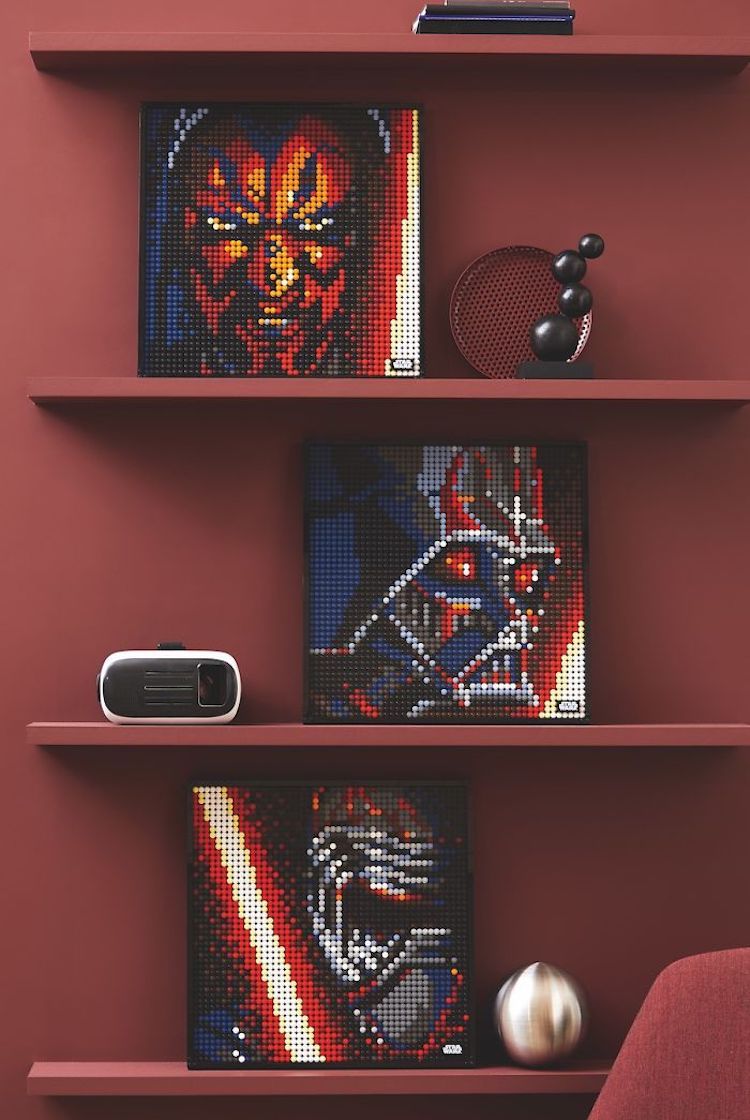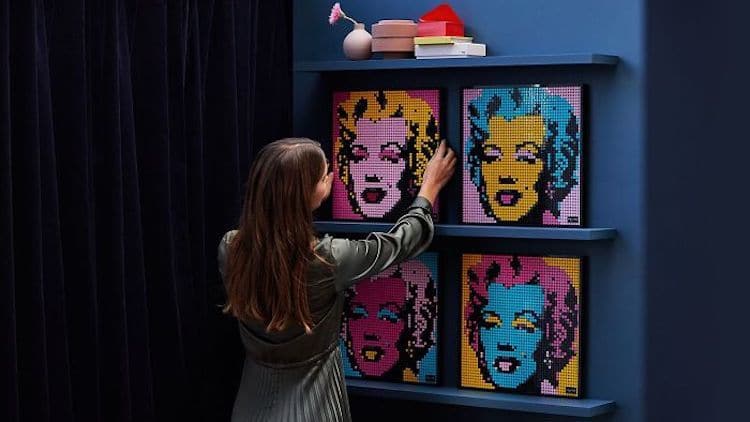 Each set comes with its own unique playlist, making building your own art even more relaxing.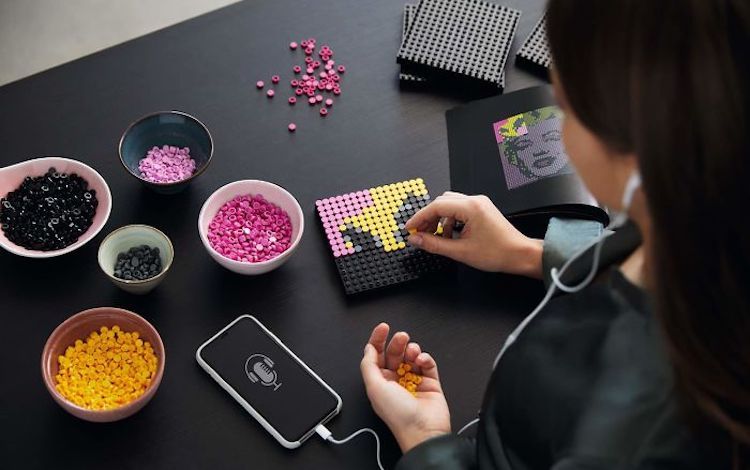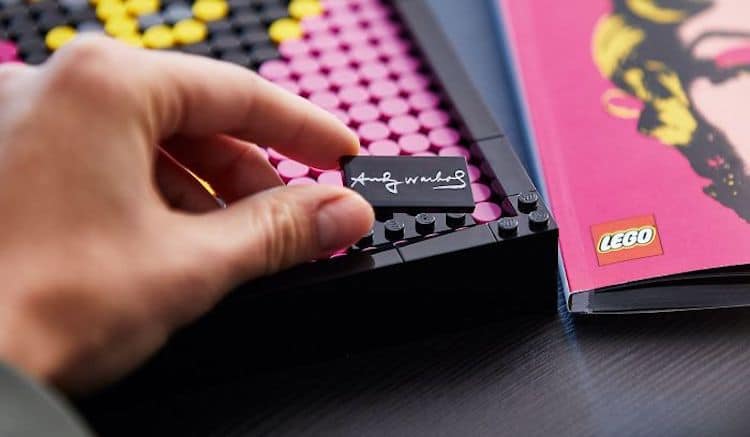 The finished pieces look great as decorative works of art!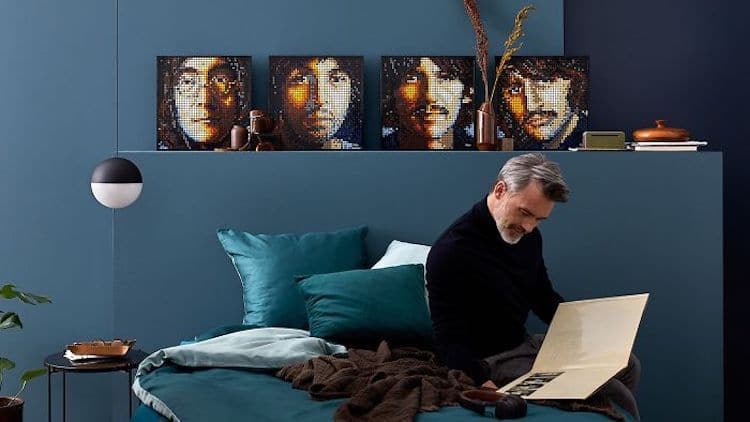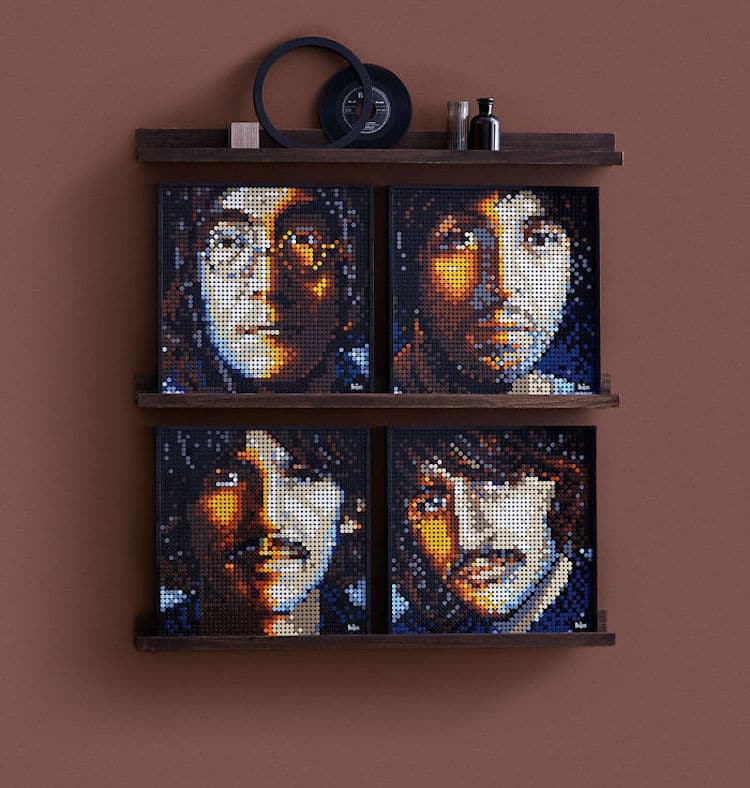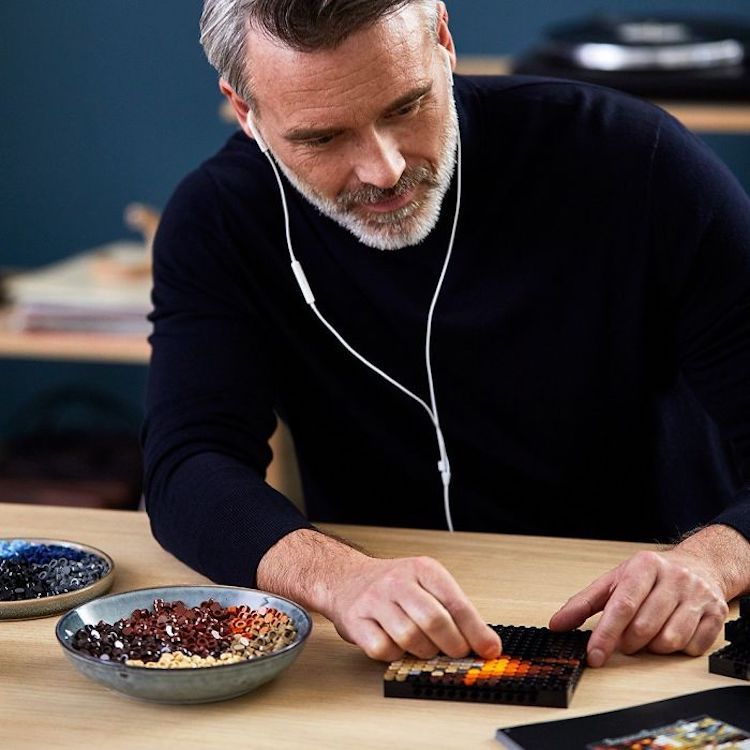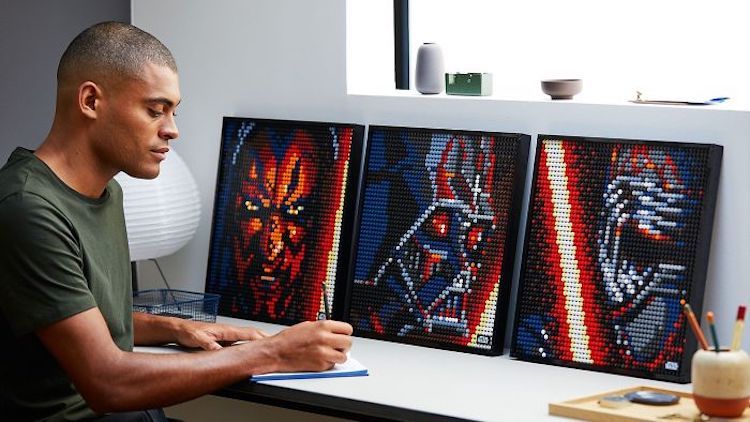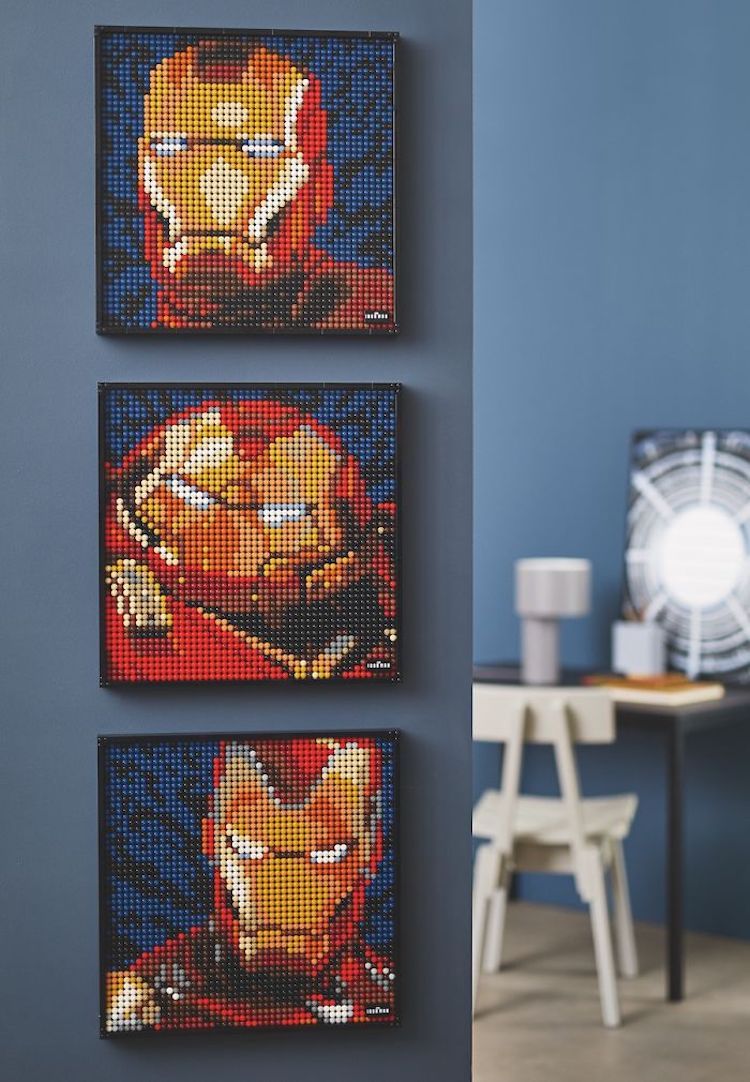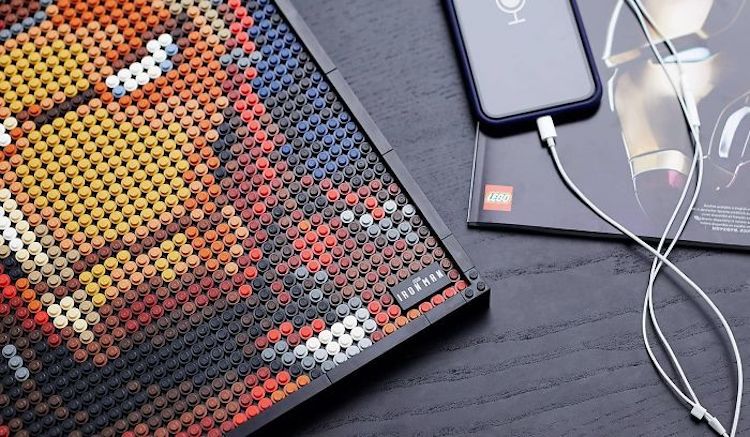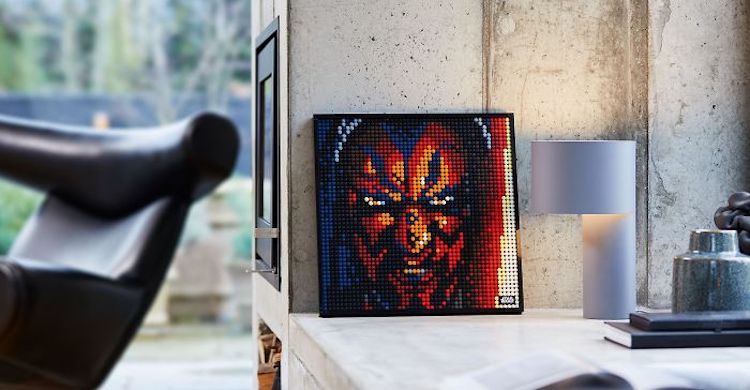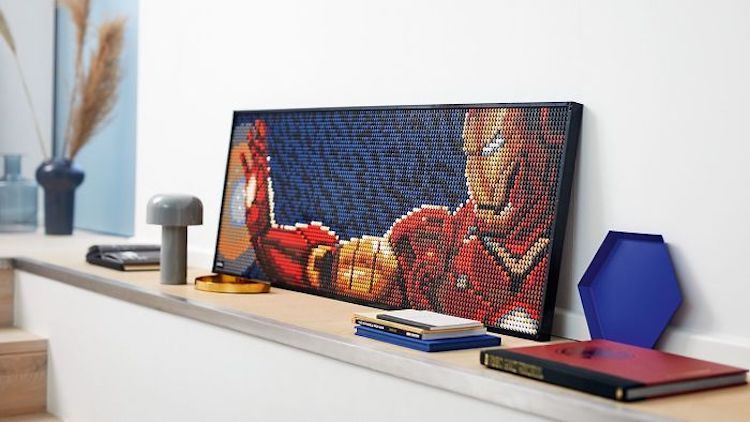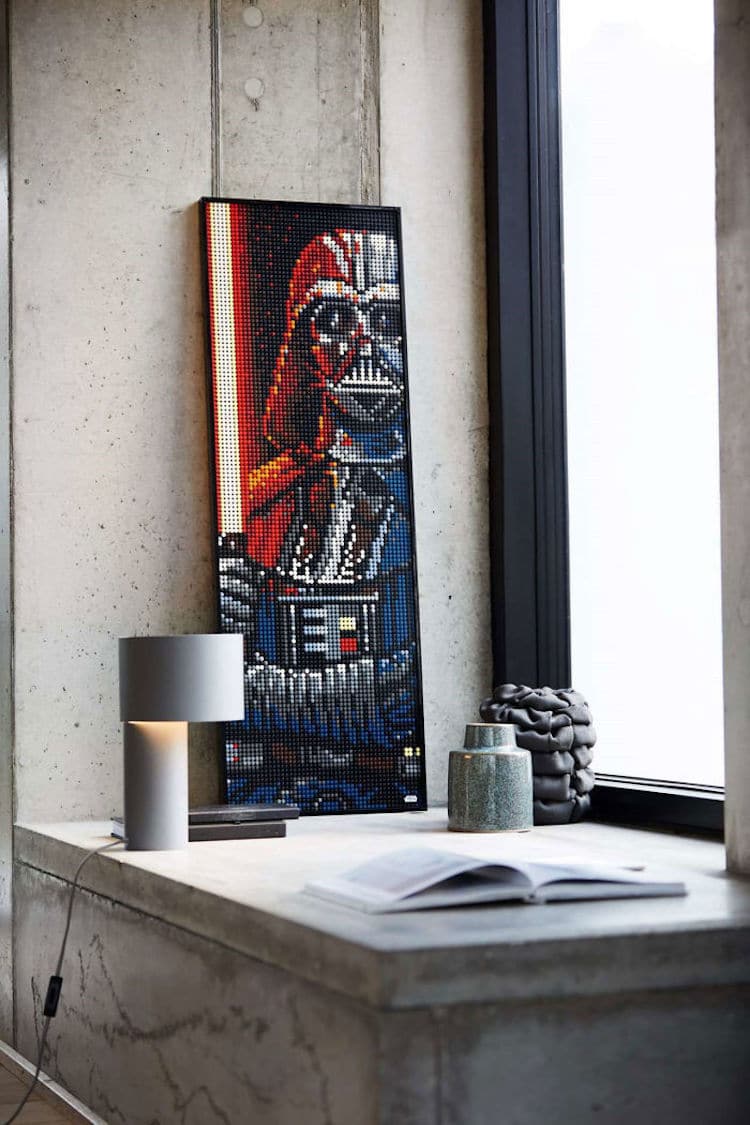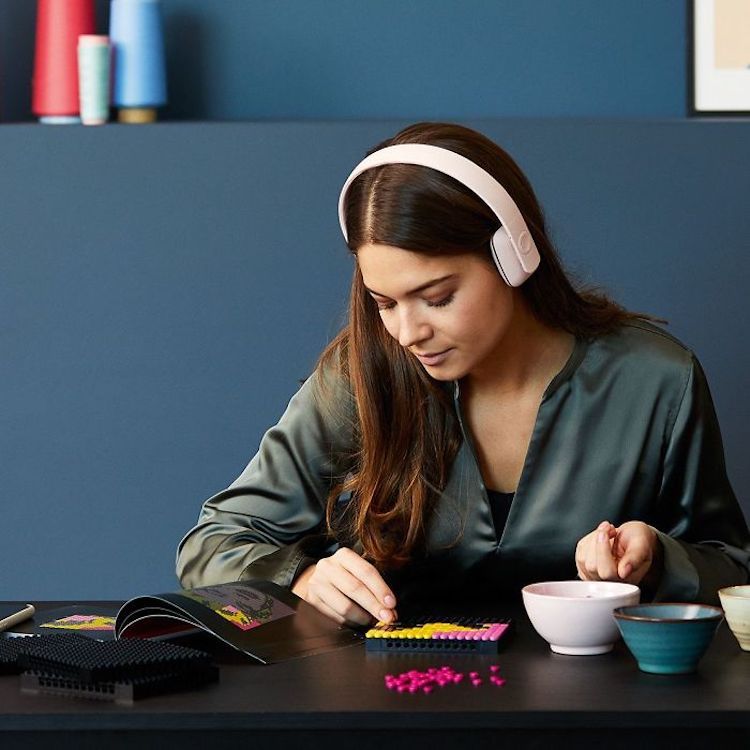 Build the iconic Andy Warhol print of Marilyn Monroe. This is LEGO ART. 🔥 https://t.co/SFoHdnp62o pic.twitter.com/HhNbCuzzV6

— LEGO (@LEGO_Group) July 1, 2020
LEGO: Website | Facebook | Instagram | Twitter | YouTube
h/t: [Bored Panda]
All images via LEGO.
Related Articles:
LEGO Releases 3,306-Piece Batmobile Kit to Celebrate the 30th Anniversary of the 1989 Film
This Epic Dinosaur Fossils LEGO Set Is Perfect for Natural History Enthusiasts
LEGO Announces Limited Edition Minifigure in Retro Wooden Design
You Can Now Donate Your Old LEGO Bricks to Children's Charities