Recently, many designers have created products inspired by the distinctive beauty of geodes. Much like the mineral itself, each dazzling creation is unique, from a handcrafted cake to handmade ceramics. Design studio Nervous System has taken this trend to another level, culminating in computer-generated geode puzzles that are truly one-of-a-kind.
Each puzzle contains about 180 birch plywood pieces that together form the colorful, concentric bands of an agate. These "slices of algorithmic rocks" are created using a computer simulation that mimics the growth of crystals and generates color from a pool of photographs. This fascinating approach results in one-off images, "each with its own unique shape and topography of layers that references an artificial geology."
In addition to each puzzle's special shape, this algorithm is also responsible for the individual pieces' complex silhouettes—and the skill required to put them together. "This puzzle is cut in a dense, maze-like cut pattern," Nervous System explains. "The extreme intertwining and high piece count make [this] our hardest cut style."
If you think you could rock this challenge, you can pick up your own algorithmic puzzle from the My Modern Met Store. Remember, no two geodes are alike—so while puzzlers can pick their preferred color scheme, everything else is digital destiny.
Each geode puzzle by Nervous System is truly one-of-a-kind.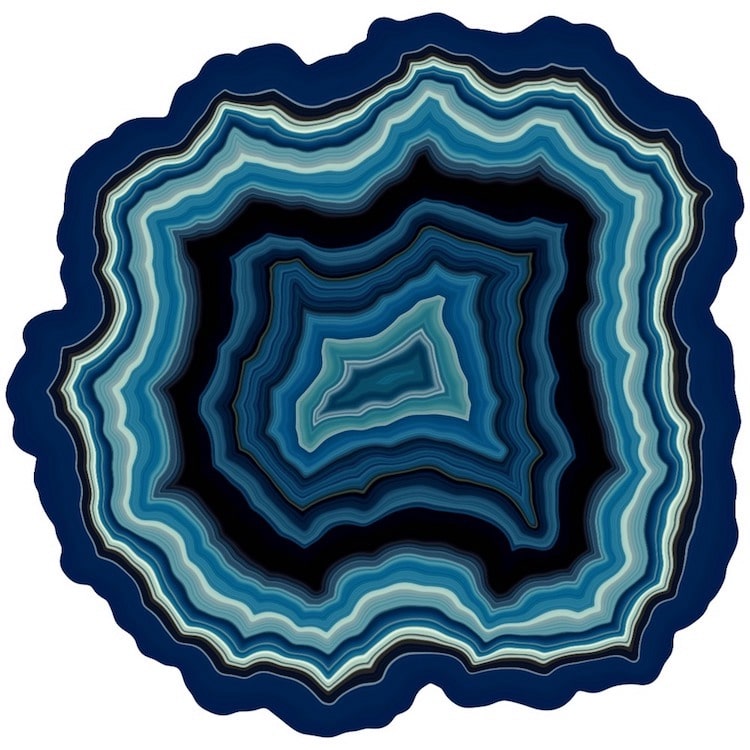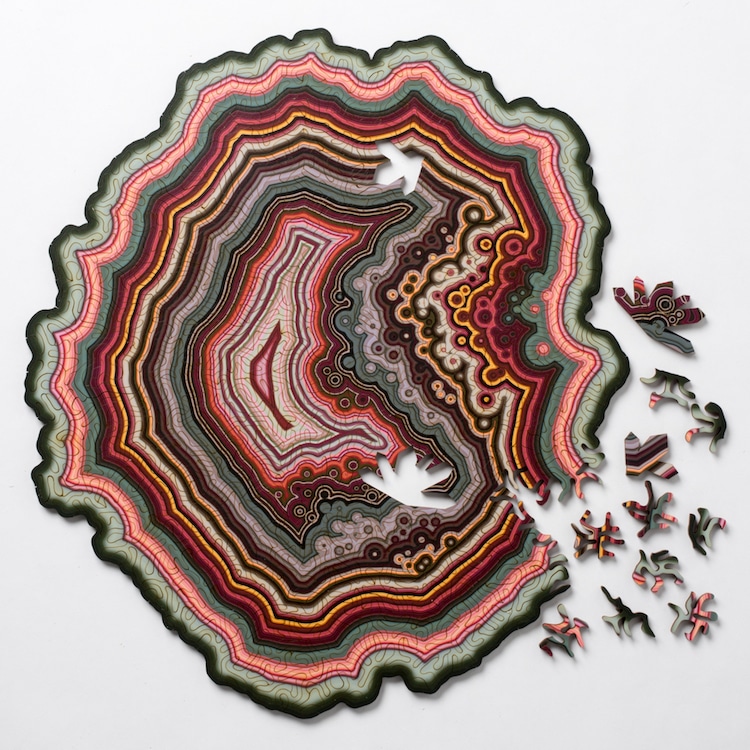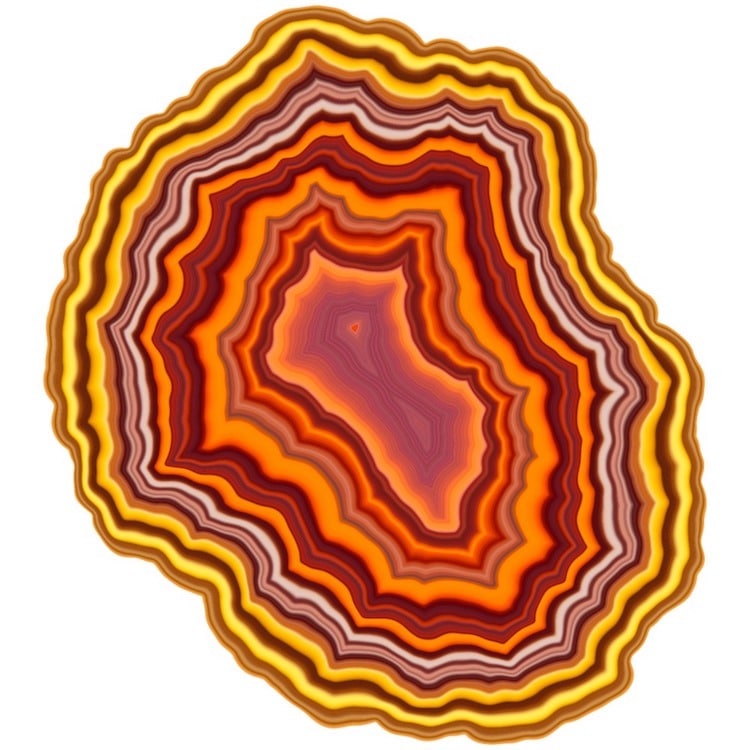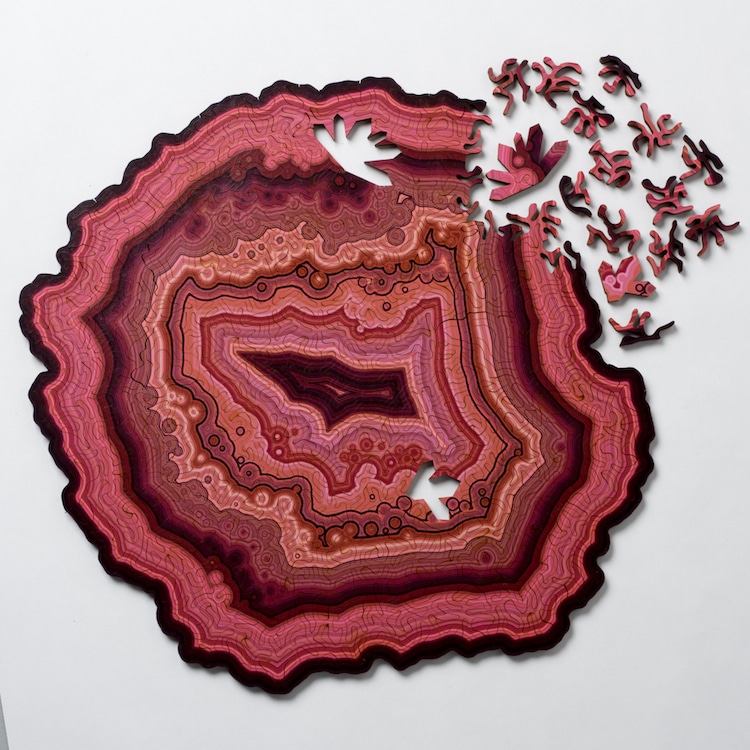 Made using a computer simulation, the algorithmic puzzles feature a complex, maze-like design.
Think you could rock this challenge? Pick up your own unique jigsaw from the My Modern Met Store.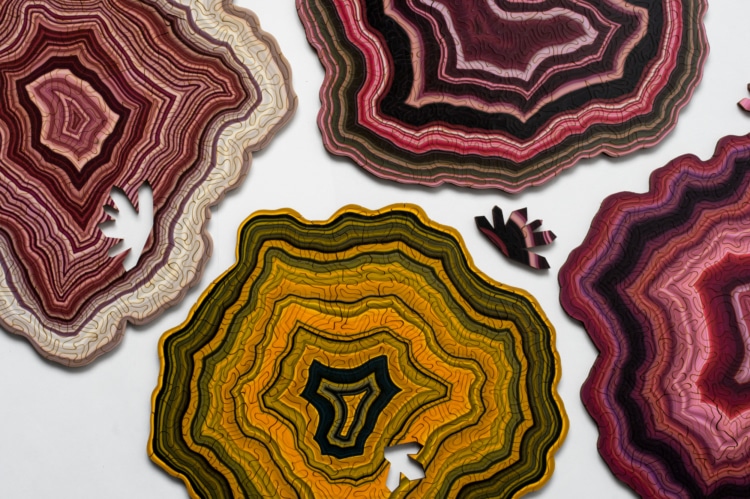 Nervous System: Website | Facebook | Twitter
Related Articles:
Love a Colorful Challenge? Try This 1,000-Piece CMYK Puzzle!
Galaxy-Themed Jigsaw Puzzle with No Beginning or End Can Be Arranged in Infinite Ways
Mesmerizing Resin Tables Designed to Look Like Giant Glistening Geode Slices
15 Hands-On Gifts That Tinkerers of All Ages Will Love