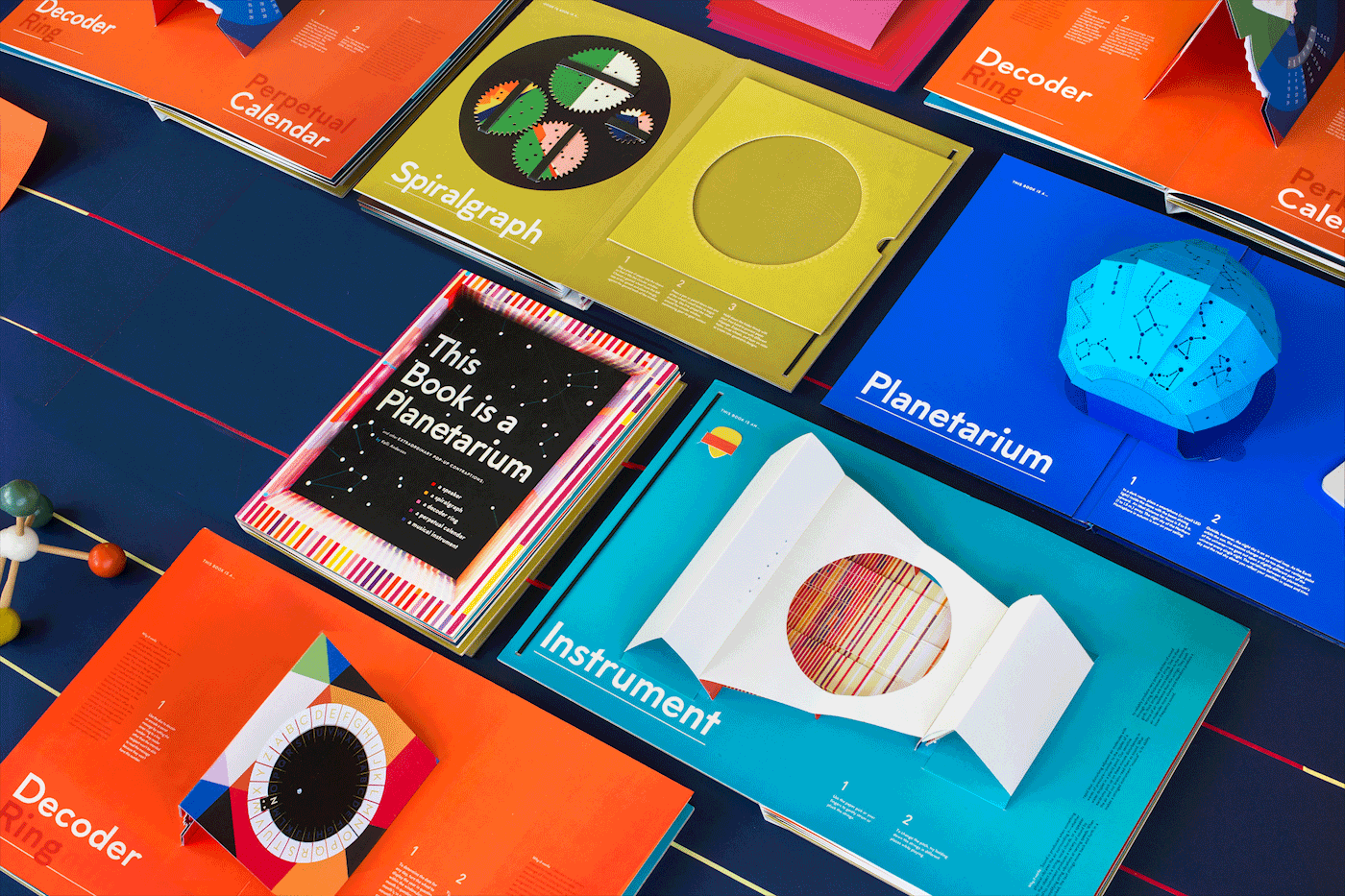 With surprises waiting at every page turn, a pop-up book is an exciting literary format for all ages. Also known as movable books, pop-up books have evolved from a novel way to hold the reader's attention to a sought-after collector's items. The expertly crafted constructions take stories and ideas into a new dimension, allowing elements to spring, pop, and expand from their pages.
Innovative paper engineers need to work in harmony with printers, illustrators, and writers to make their narratives jump from the page. And while most contemporary pop-up books are made for children, the first mechanical books constructed almost 800 years ago were actually intended for adults to illustrate scientific data such as the position of the stars.
We've compiled a list, including some of the most elaborate contemporary pop-up books from some of the best paper engineers. In This Book Is a Planetarium, designer Kelli Anderson has combined a number of her clever "paper devices" into one book. Each double-page transforms into a fully-functioning paper gadget, including a portable planetarium, a spiralgraph, and even a speaker. Other books take well-known narratives to the third dimension, such as pop-up adaptations of Alice in Wonderland, Game of Thrones, and Star Wars. People of all ages will find it hard to resist leafing through their pages, pulling on mystery tabs, and opening paper doors to watch as the stories literally unfold.
Check out our list of 10 + pop-up book masterpieces packed with works of innovative paper engineering.
This Book Is a Planetarium
Creatures of the Deep: The Pop-Up Book
600 Black Spots
Pop-Up New York
Star Wars: A Pop-Up Guide to the Galaxy
Leaves: An Autumn Pop-up Book
The Pop Up Art Book
ABC3D
Funny Birds
Game of Thrones: A Pop-Up Guide to Westeros
Encyclopedia Prehistorica Dinosaurs : The Definitive Pop-Up
Pop-Up London
Alice's Adventures in Wonderland: A Pop-Up Adaptation
This post may contain affiliate links. If you make a purchase, My Modern Met may earn an affiliate commission. Please read our disclosure for more info.
Related Articles:
This Interactive Pop-Up Book Turns Into Six Fully-Functioning Devices
Crafty Pop-Up Book Opens Up Into a Functional Pinhole Camera
15+ Creative Activity Books for Adults to Keep Their Minds Active
11 Cutting-Edge Origami Artists Who Are Masters of Paper Folding
Realistic Paper Sculptures of Everyday Objects Transform the Mundane Into Works of Art