When you don't want to go through the whole song and dance of updating your wardrobe, picking up some enamel pins is a great way to add a little pizzazz to your usual attire. Luckily, the designers at The Unemployed Philosophers Guild have created an array of artist enamel pins to inspire your outfits and your craft.
Each enamel pin set is a pair of two, featuring one stylized-likeness of the artist's face, and one distinctive symbol that he or she has come to be associated with. Surrealist icon Salvador Dalí, for example, is depicted with his signature mustache and accompanied by a melting surrealist clock (one of his favorite motifs); Frida Kahlo wears her quintessential flower-headdress and is escorted by a tiny monkey; and a melancholic Vincent van Gogh is paired with an ear, referencing the most tumultuous period of the painter's life.
The best thing about getting two pins in one set is the ability to try new ways of incorporating them together. "Each pair of enamel pins not only speaks to each other—they're made to mix and match and mash-up in hundreds of combinations," The Unemployed Philosophers Guild explains. Wear Dalí on your lapel and Bob Ross on your backpack, or don just the melting clock and happy little tree. Every day is a new opportunity to experiment with your style!
All of these enamel pins of famous artists are currently available to purchase at My Modern Met Store. Want to pair your artist pins with history's favorite feminist heroes? Check out some of The Unemployed Philosopher's Guild's other enamel pin sets, including Rosie the Riveter and Ruth Bader Ginsburg—both of which can also be found at My Modern Met Store.
Add creative flair to your everyday outfit by wearing artist enamel pins of icons like…
Salvador Dalí
Frida Kahlo
Vincent van Gogh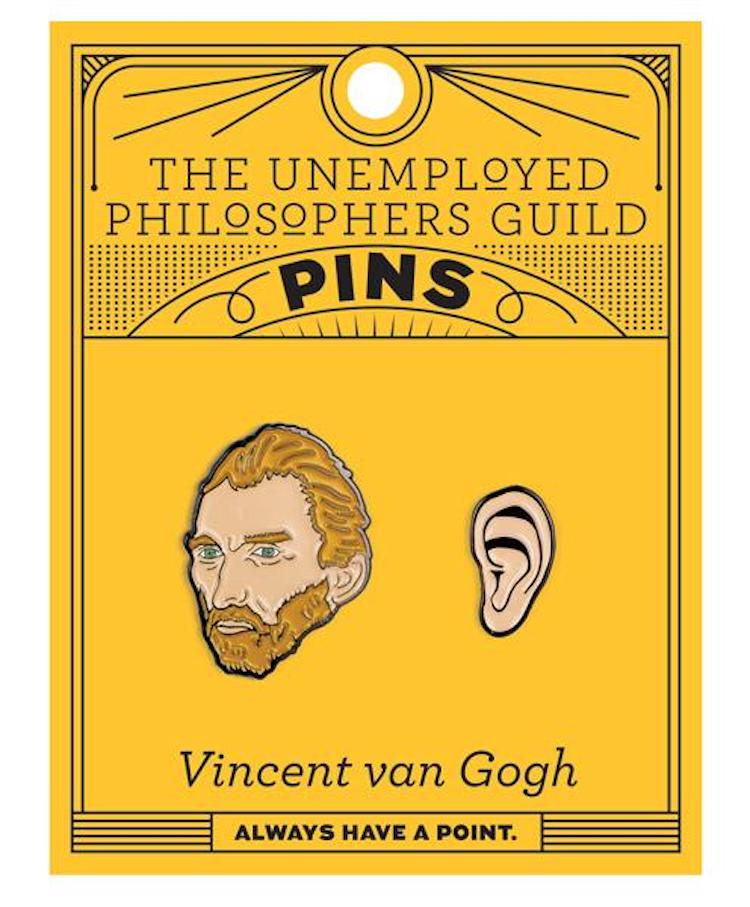 Bob Ross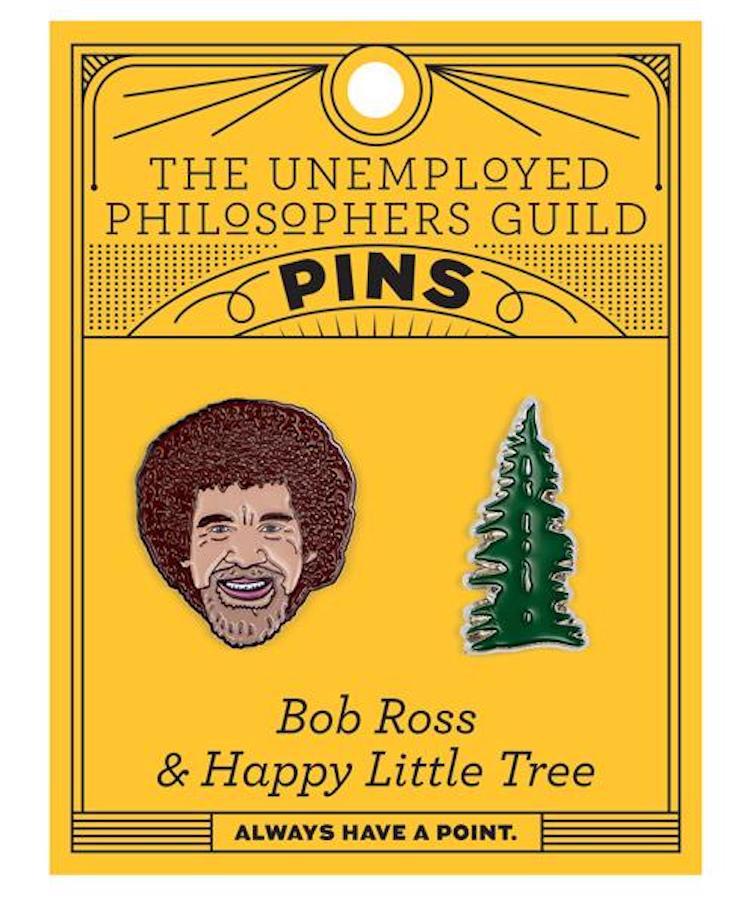 The Unemployed Philosopher's Guild: Website | Facebook | Instagram | Twitter
Related Articles:
20+ Enamel Pins to Creatively Accessorize Your Outfit
20+ Creative Iron-On Patches For Adding Personality to Your Clothes
20+ Art History Accessories That Turn Everyday Objects into Masterpieces
10 Cool Gifts for the Greatest Guys in Your Life