Today, many cat-loving contemporary designers create quirky pet beds that pair coziness with creativity. Ranging from tiny tents to fruit tarts, these novelty pieces are a purr-fect way to have fun with pet supplies. Taking this concept into the cosmos, Myzoo Studio has launched a line of cat beds inspired by spaceships.
This out-of-this-world collection of beds comprises three stellar models: Alpha, Beta, and Gamma. Each bed features a sleek, solid wood body, ample air holes, and at least one acrylic, domed window. This bubble-like window lets kitties observe their earthly surroundings—and gives you a glimpse of your snoozing space cadet.
So, what sets each model apart? Each one has been designed with a specific surface in mind, enabling cat owners to keep their little astronauts as comfy as possible. Alpha, a capsule-shaped floor model, is ideal for cats who wish to remain down-to-earth, while the Beta and Gamma rocket ships offer bird's-eye views from tabletops and walls.
No matter where it's installed, however, each bed is bound to keep your house-cat happy from take-off to landing.
You can pick up your own space ship cat bed on the Myzoo Studio website.
This new spaceship cat bed collection turns sleepy kitties into space explorers!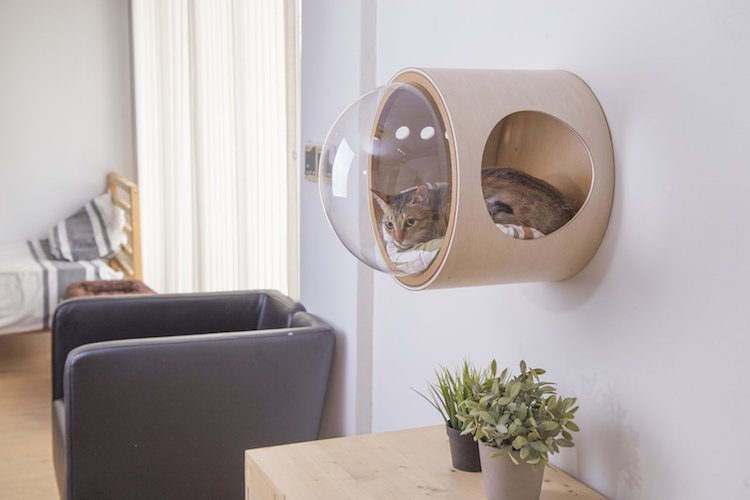 The line of cat furniture features three models: Alpha, which sits on the floor.
Beta, which is designed for surfaces like tabletops.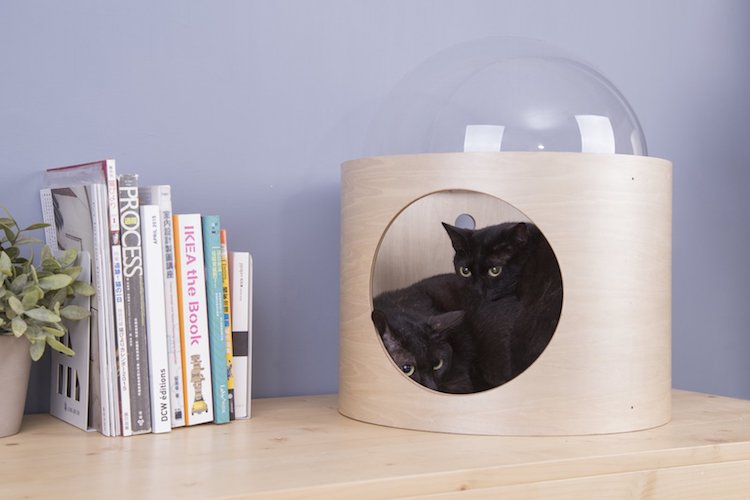 And Gamma, which mounts onto the wall!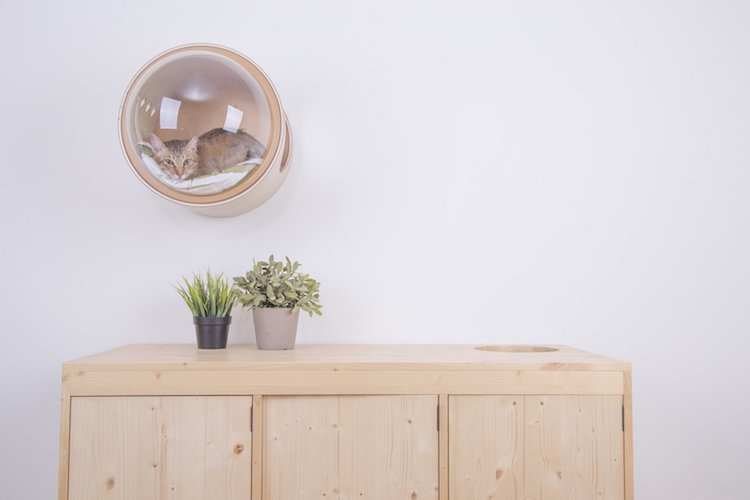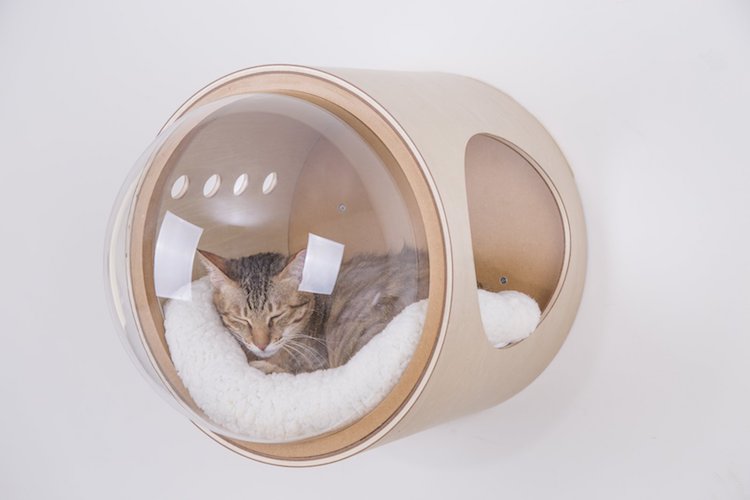 Myzoo Studio: Website | Facebook | Instagram
h/t: [Apartment Therapy]
All images via Myzoo Studio.
Related Articles:
Colorful Cat Backpacks Feature Bubble Window for Traveling like an Astronaut
Feline-Shaped Cat Caves Are a Stylishly Quirky Alternative to Conventional Pet Beds
Design Studio Creates Modular Cardboard Furniture for Cats