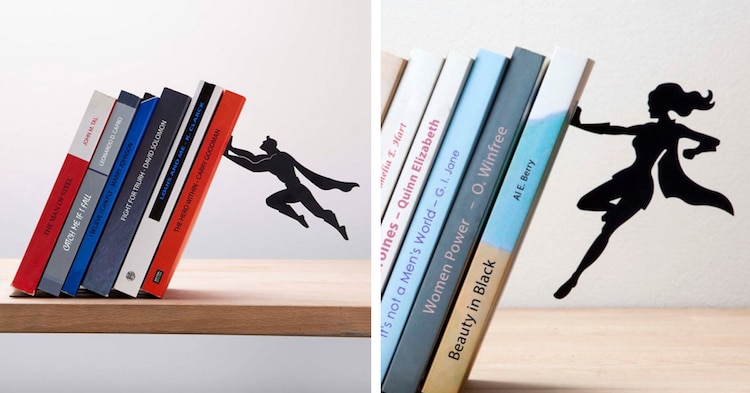 Do you feel like you need superpowers to keep your space organized? If so, we know a duo of helpful heroes who can come to your rescue. With these superhero bookends by Artori Design, your books will no longer be in danger of falling over.
These cool bookends feature two caped crusaders: "Book & Hero" (a male superhuman) and "Supergal" (a heroine fueled by girl power). In both cases, the figures appear to magically float in mid-air as they hold up your books and keep your shelves spick-and-span.
So, how do these gravity-defying bookends work? Each superhero has magnets hidden in their hands. These magnets attach to the vertical panel of bookend, which can be cleverly concealed by the cover of a soft-back book. So, though it looks like these flying figures have superhuman strength, it's really just an ingenious illusion!
These superhero bookends illustrate Artori Design's mission to make everyday products that are "beautiful, aesthetic, well-crafted, and dabbled in humor." After all, who says desk decor can't pack a punch?
Searching for an action-packed way to keep your books from falling over? Look no further than these super cool bookends by Artori Design.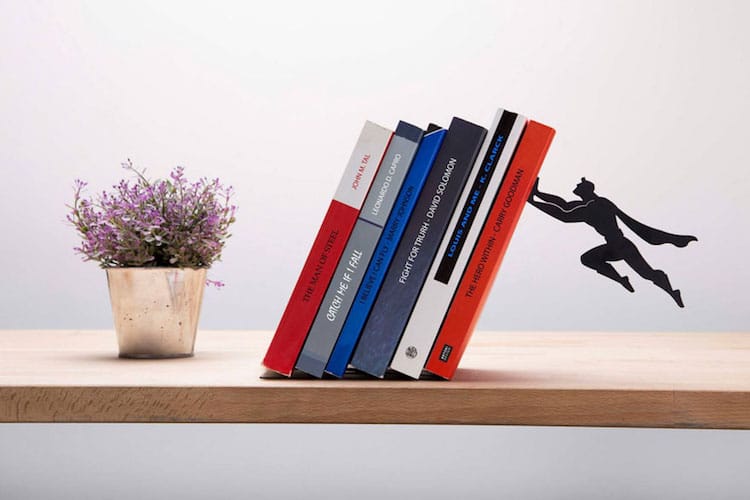 Through the use of magnets, these bookends make it look like superheroes are holding up your books.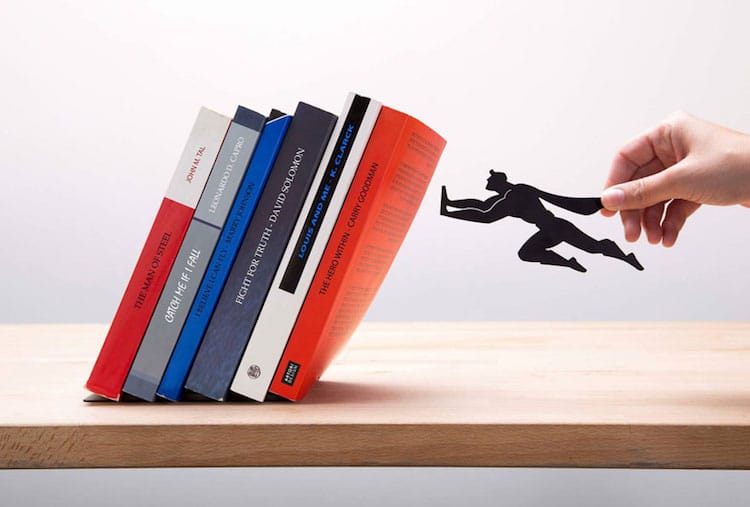 Fly on over to the My Modern Met Store to find these superhero bookends!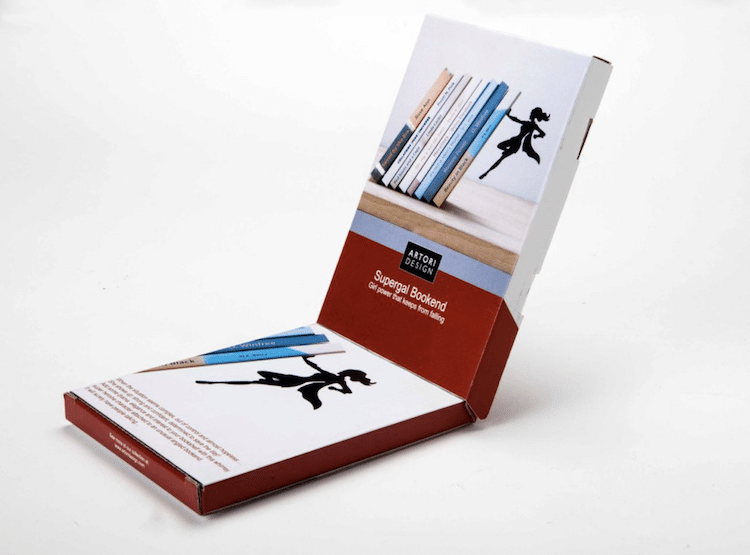 Artori Design: Website | Facebook | Instagram | Twitter
Related Articles:
Yoda Bookend Uses the Force to Keep Your Shelf Organized
Playful Pop Culture-Inspired Bookends Bring Intergalactic Fun to Your Shelf
Clever Wooden Bookends Mimic Tokyo's Narrow Back Alleys Lit Up at Night