If you're on the hunt for an easy way to turn an ordinary outfit into an artistic ensemble, look no further than Niaski's purr-fect pins. Pairing two of her passions—art history and her own beloved pets—the British designer has created Artist Cats, a line of enamel accessories that whimsically explore "the life and times of artistic felines."
In this collection of artist cat pins, you'll find a cast of quirky characters. Half world-famous artist and half humble house cat, each pin features a funky portrait of a reimagined yet recognizable artist. "Frida Catlo" (Frida Kahlo), for example, dons a distinctive unibrow and floral headdress; "Pablo Picatso" (Pablo Picasso) wears a black beret and a Cubist expression; and a crown-clad "Basquicat" (Basquiat) captures the artist's street art style.
What makes these pins even more special is Niaski's attention to detail. In addition to their carefully chosen nicknames, each pin's aesthetic materializes in its thematic packaging. Featuring the floral green background from a famous Frida Kahlo portrait, a striped pattern inspired by Picasso's signature shirt, and bold blocks of color characteristic of a Basquiat masterpiece, these cards make perfect backdrops for the accessories—though they're bound to look their best when pinned to your shirt, coat, bag, or hat!
You can find these fun pins in the My Modern Met Store.
These artist cat pins by Niaski reimagine famous artists as funky felines, like…
"Frida Catlo"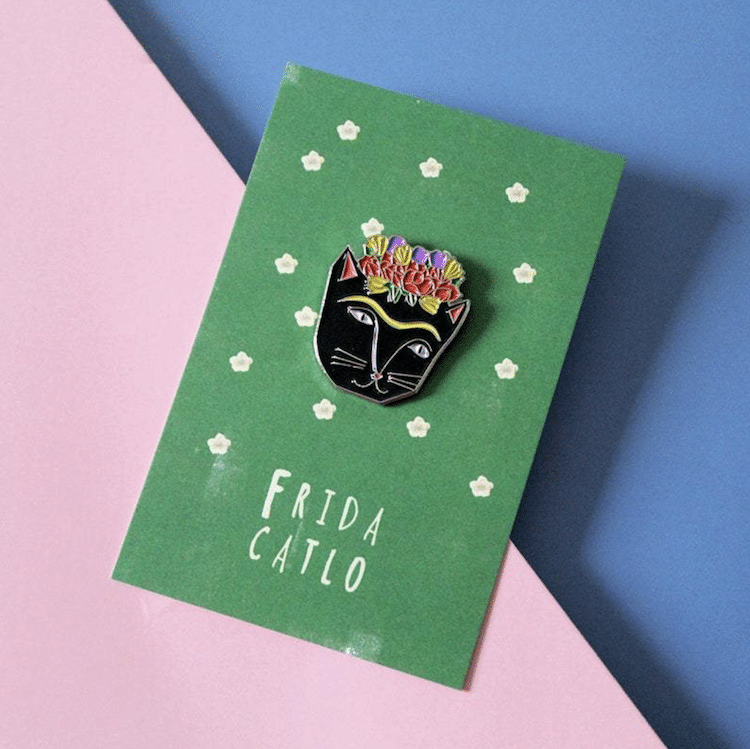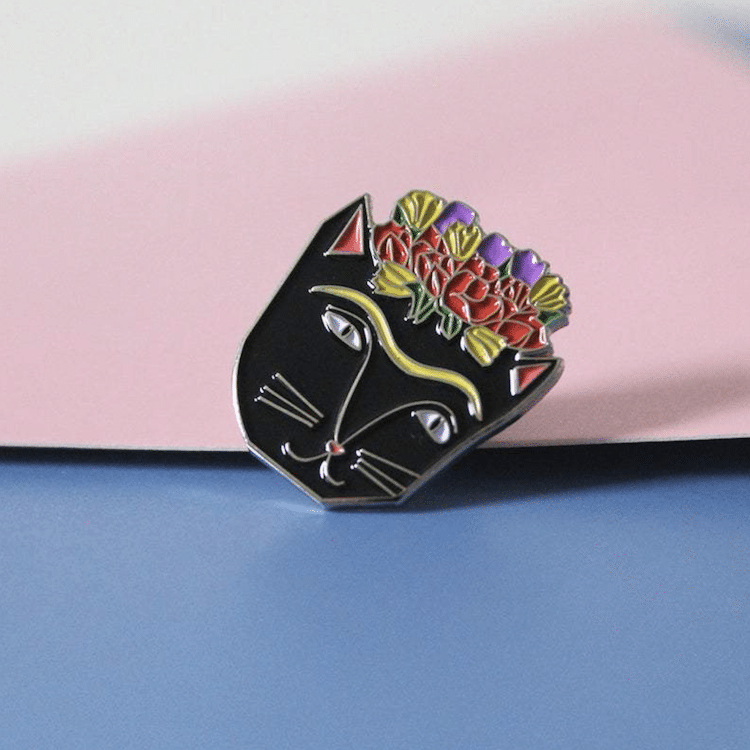 "Pablo Picatso"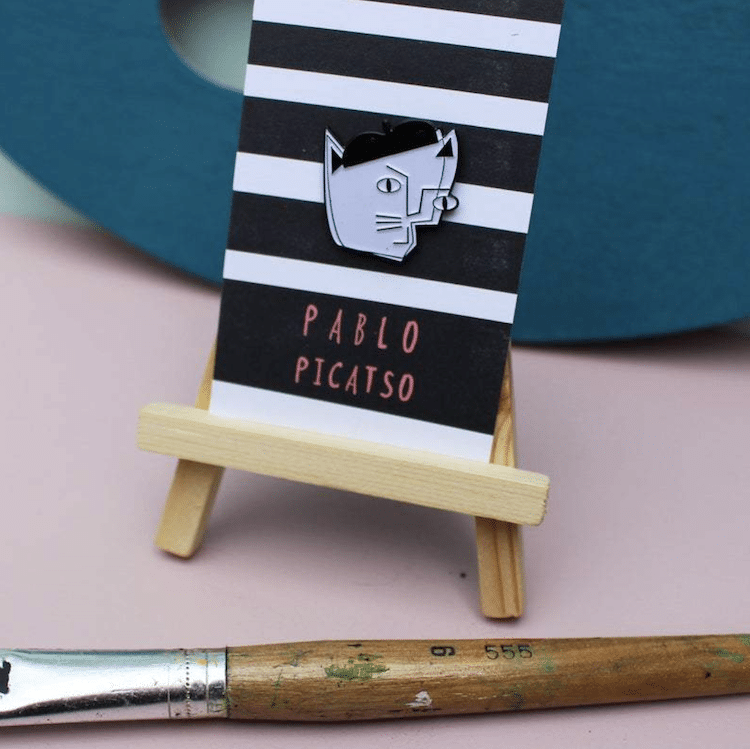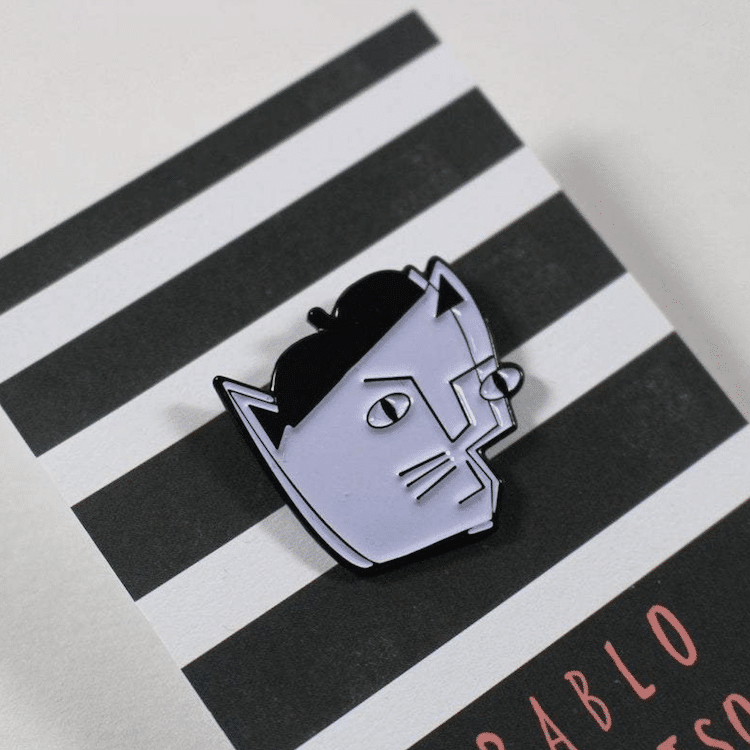 And "Basquicat"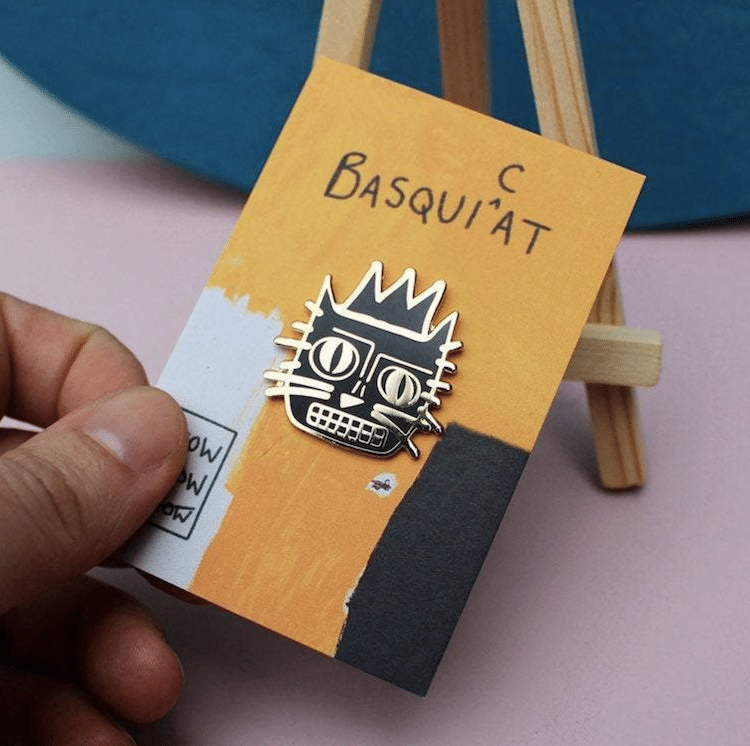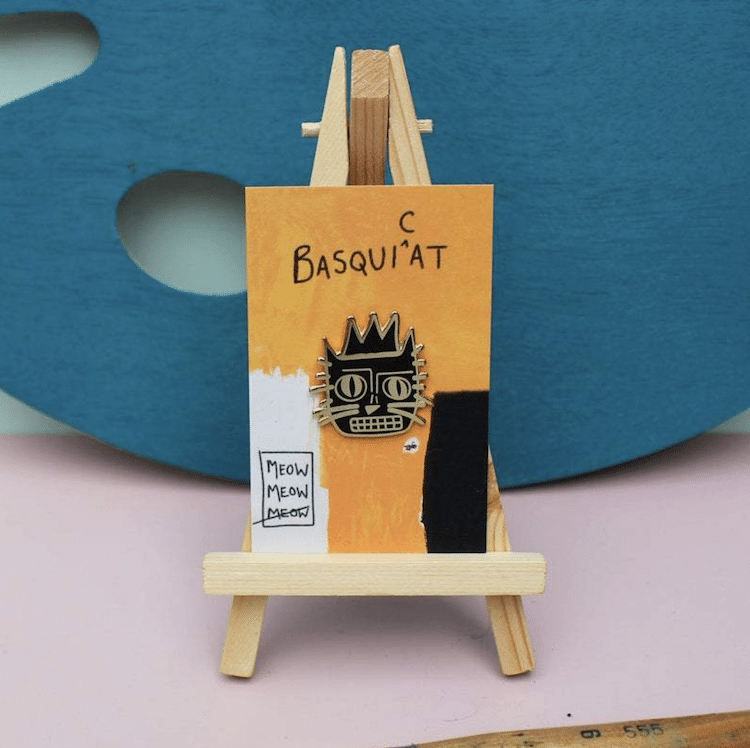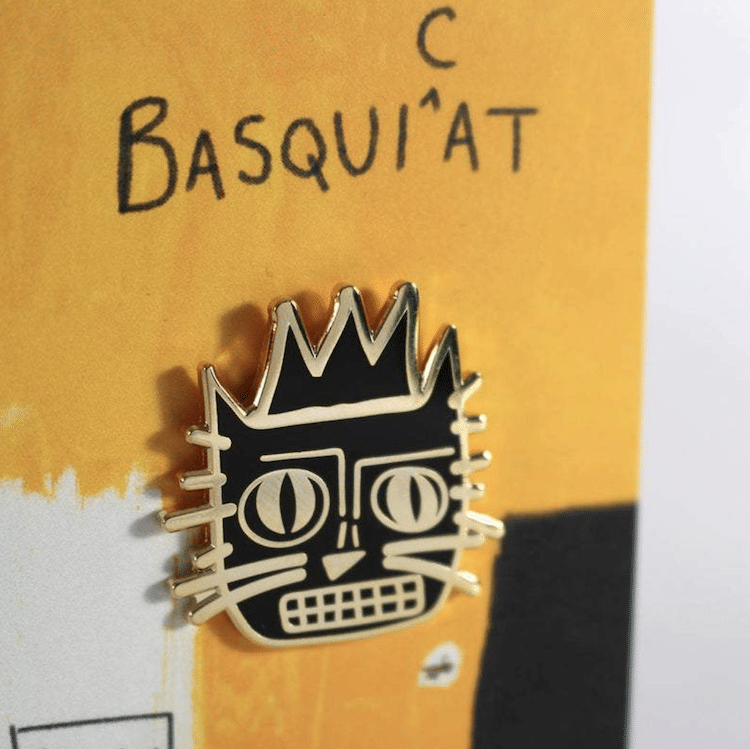 Find these and more purr-fect pins in the My Modern Met Store.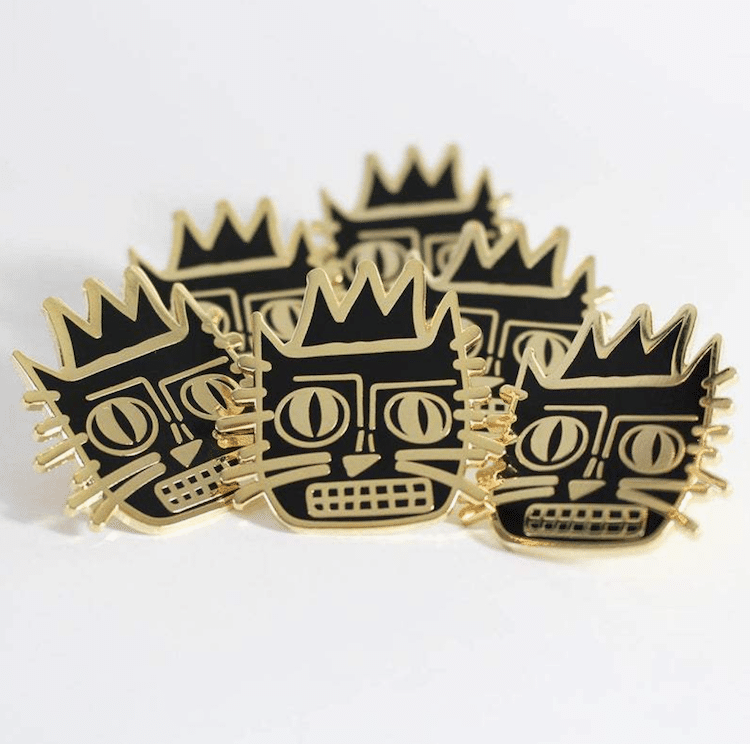 Related Articles:
20+ Enamel Pins to Creatively Accessorize Your Outfit
These Quirky Enamel Pins Let You Accessorize with Your Favorite Artists
20+ Purrfect Gifts For People Who Love Cats
Feel Creative From Head-to-Toe When You Wear These Modern Artists Socks