Celebrated as the premier pioneer of Impressionism, Claude Monet is one of the most important figures in modern art. To immortalize the spirit of this iconic French painter, Today is Art Day has added him to their quirky collection of Art History Heroes.
This miniature Monet comes equipped with everything you'd expect from the artist, including a little lily pad and a tiny easel for painting en plein air. Additionally, some aspects of the figurine change color when exposed to heat or submerged in warm water, including his coat, trousers, and a friendly frog in his pocket. Undoubtedly inspired by both his love of color and the aquatic nature of his well-known Water Lilies series, this unique trick captures the magic of Monet.
On top of these clever accessories, each 5-inch doll also comes with his own portfolio of paintings. These masterpieces include The Magpie, Grainstack (Sunset), Bridge over a Pond of Water Lilies, Woman with a Parasol, and, of course, Impression, Sunrise—the painting that inspired Impressionism.
As an Art History Hero, Monet joins the ranks of other important artists, including Old Masters Rembrandt, Leonardo da Vinci, and Vermeer, Post-Impressionist Vincent Van Gogh, Symbolist Gustav Klimt, and Surrealists René Magritte, Salvador Dali, and Frida Kahlo.
You can find this mini Monet and other Art History Heroes in the My Modern Met Store.
Today Is Art Day has added Impressionist pioneer Claude Monet to their collection of Art History Heroes.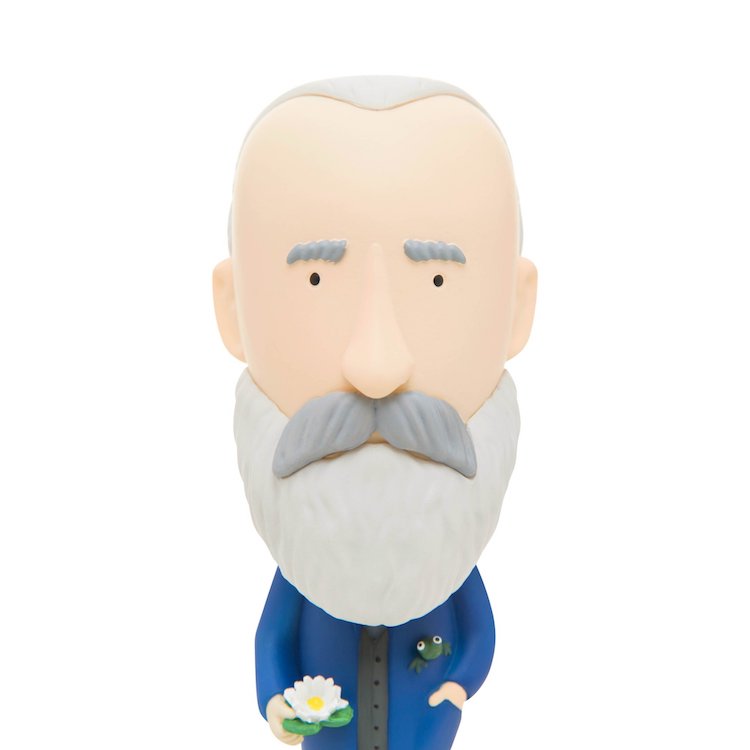 At 5 inches tall, the Monet action figure comes with a lily pad, friendly frog, and a collection of masterworks.
Additionally, the tiny figurine's coat, pants, and amphibian friend magically change color when submerged in warm water!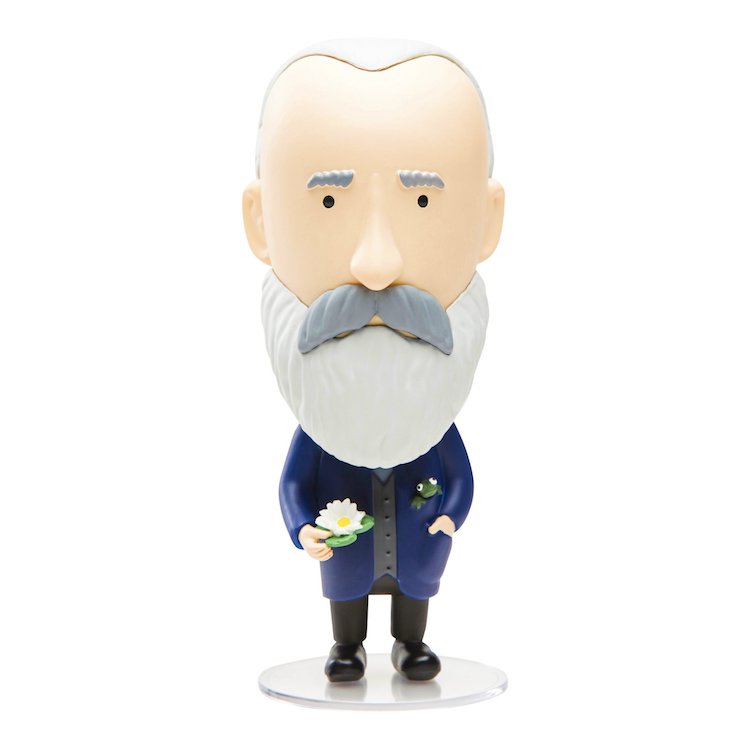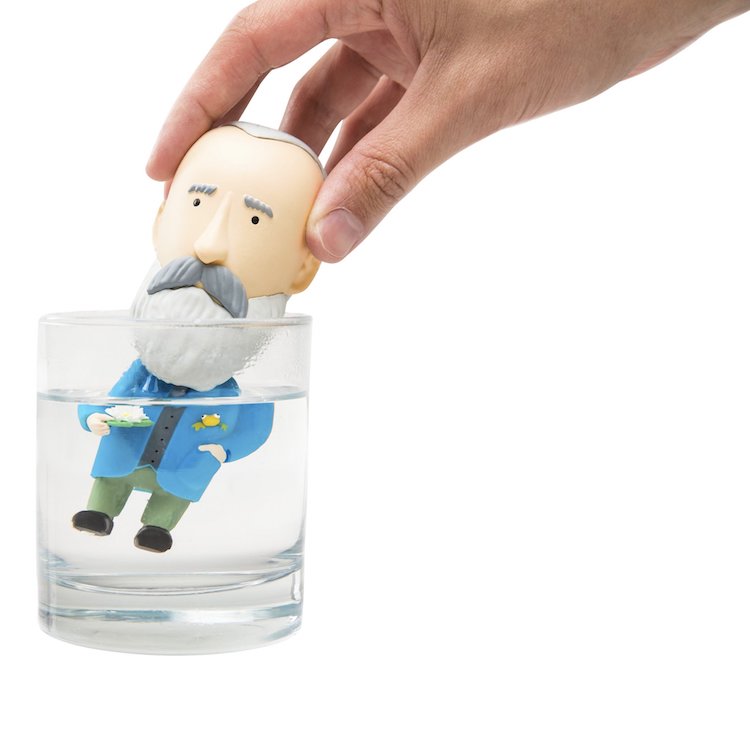 Like all Art History Heroes, this toy comes in a fact-covered box so you can learn more about Monet.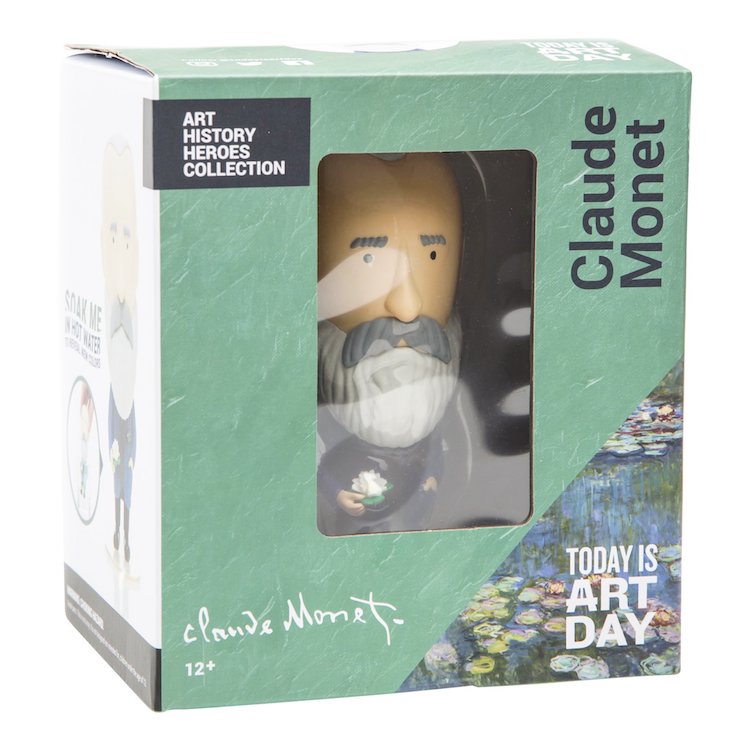 Find this miniature artist and more in the My Modern Met Store.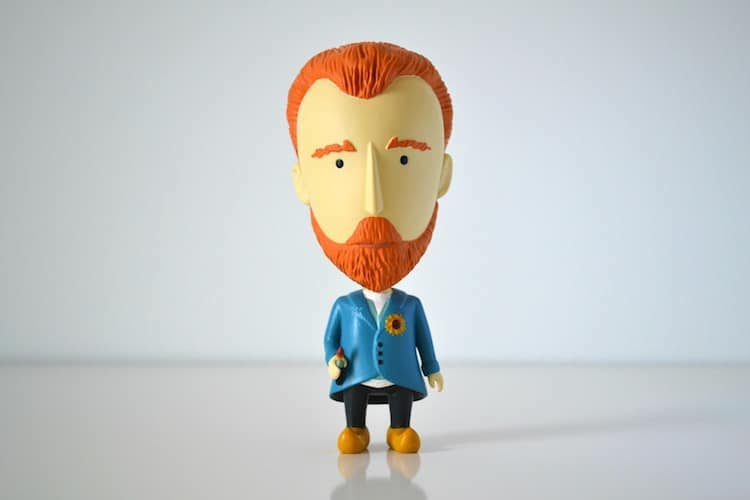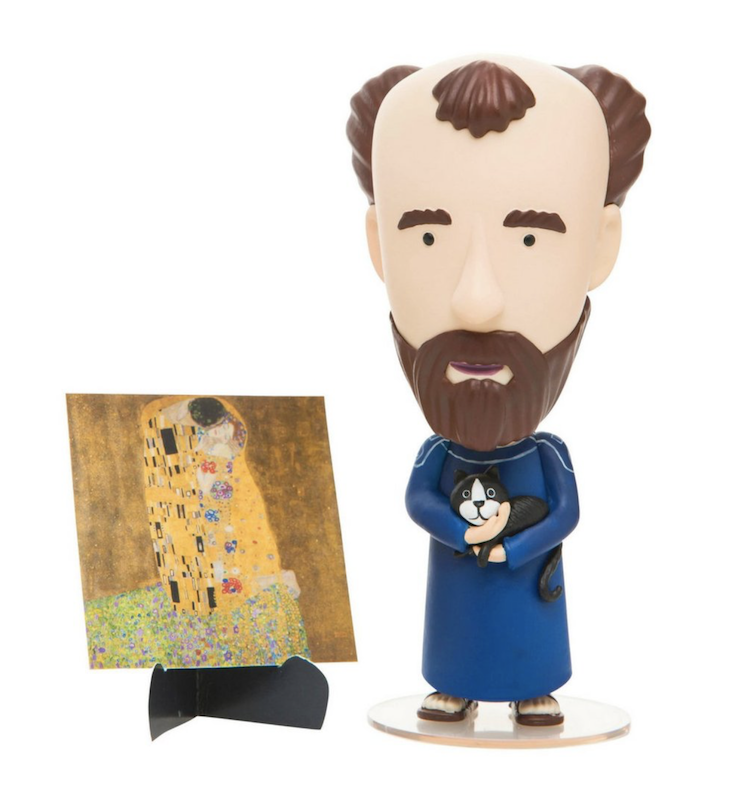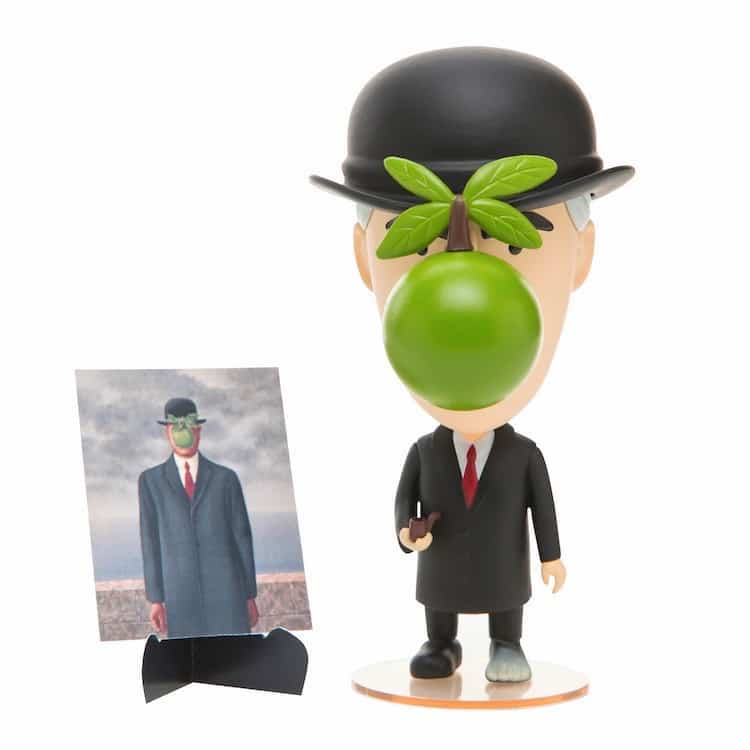 Today is Art Day: Website | Facebook | Instagram | Twitter | Kickstarter
Related Articles:
15+ Quirky Gifts Perfect for People Who Love Painting
15+ Creative Toys for Grown-Ups That Prove You're Never Too Old to Play
20+ Art History Accessories That Turn Everyday Objects into Masterpieces