Avant-garde artist René Magritte is one of Surrealism's most celebrated figures. Known for playing with space, scale, and perception, the Belgian-born painter has secured a spot as one of modern art's most iconic artists—and, consequently, as one of Today is Art Day's Art History Heroes.
This fun figurine features all of the accessories that have come to be associated with Magritte. Inspired by The Treachery of Images, he comes equipped with his own (ceci n'est pas une) pipe, while his peculiar "foot-shoe" references The Red Model. Similarly, like the subject of one of his most well-known works, The Son of Man, the figure wears a bowler hat on his head, a black suit and red tie on his body, and a green apple on his face. Unlike the floating apple in the painting, however, this one is removable and scented, inviting you to both reveal the artist's face and enjoy the tempting fruit's fragrance.
In addition to these accoutrements, the 5-inch doll also comes with a small-scale easel and a collection of 4 mini masterpieces: The Treachery of Images, The Red Model, The Son of Man, and Golconda.
As one of Today is Art Day's Art History Heroes, Magritte is in undeniably good company. The petit painter joins the ranks of fellow Surrealist superstars Salvador Dali and Frida Kahlo, as well as Post-Impressionist pioneer Vincent Van Gogh and an eclectic trio of Old Masters.
You can find Magritte and more of these quirky action figures in the My Modern Met Store.
With this quirky René Magritte doll, Today Is Art Day playfully pays homage to the Surrealist pioneer.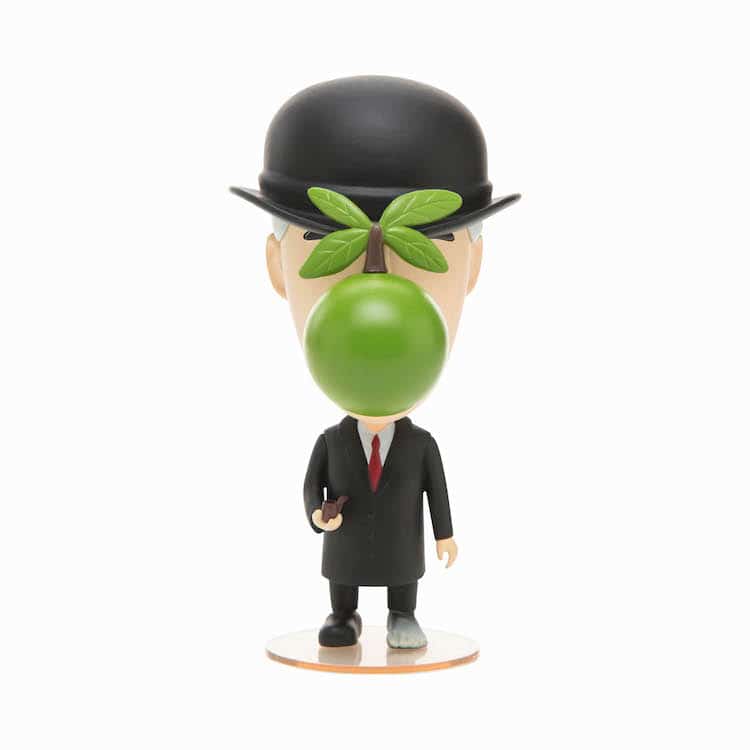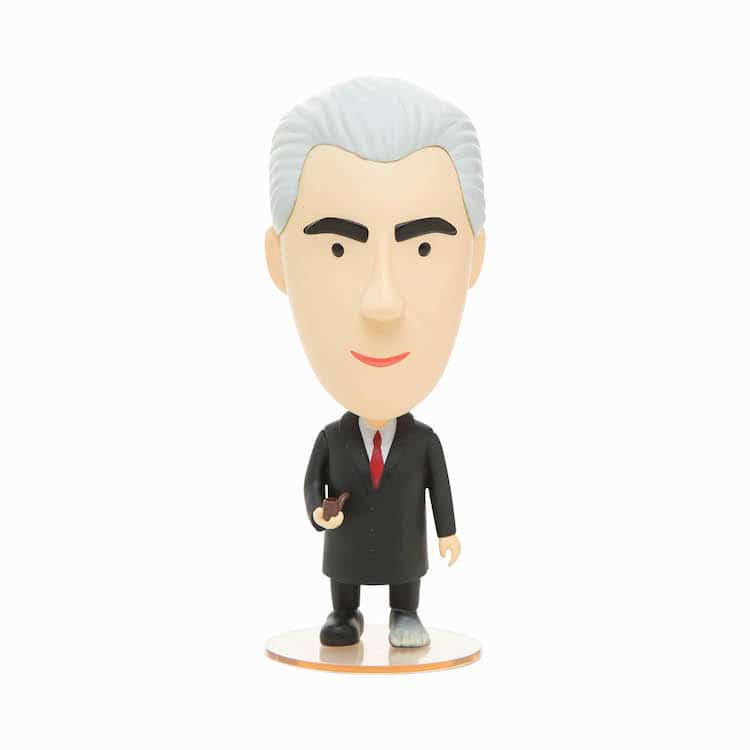 The 5-inch doll comes with a pipe, bowler hat, scented green apple, "shoe-foot," and tiny paintings.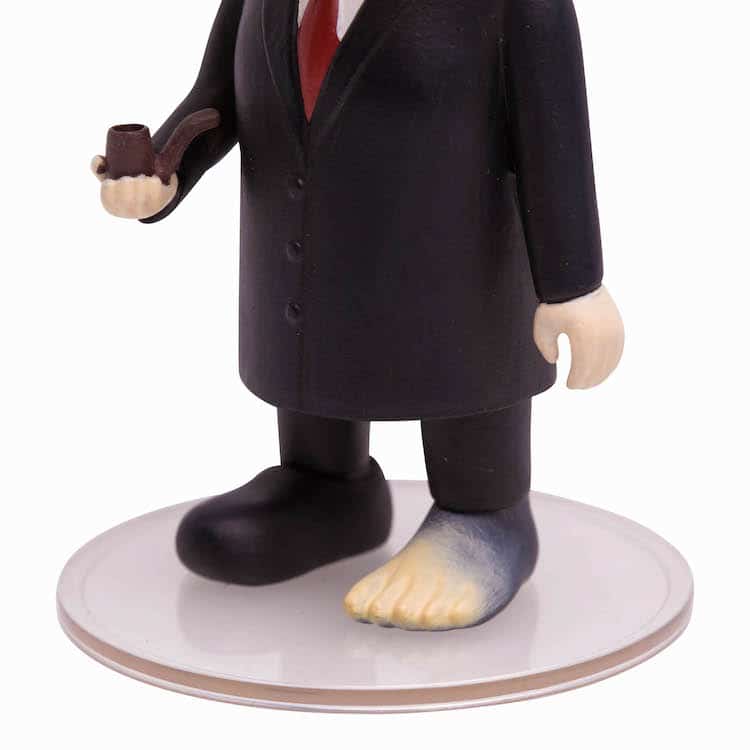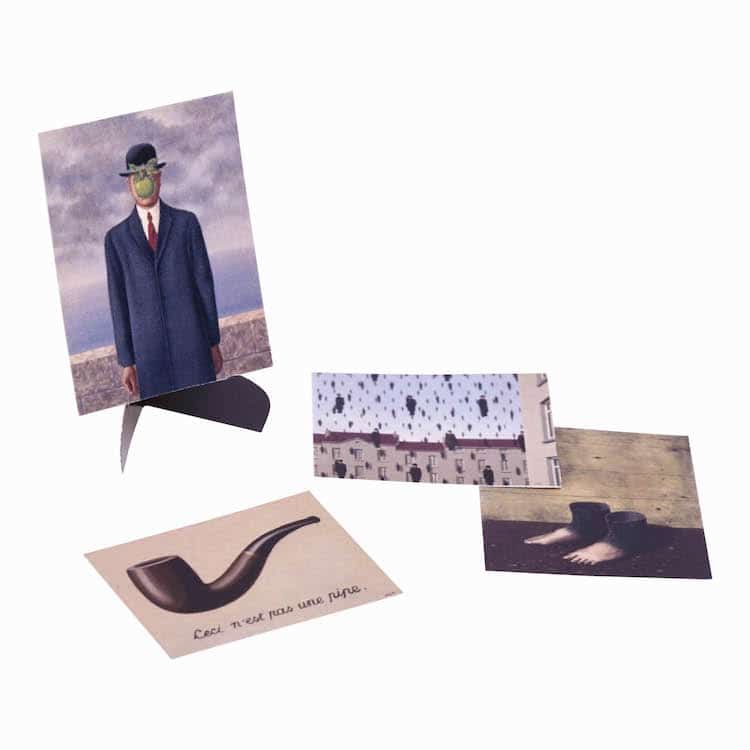 And, with its fact-covered box, it's also packed with a punch!
You can find this tiny toy—as well as a miniature Frida Kahlo, petit Van Gogh, and little Leonardo da Vinci—in the My Modern Met Store.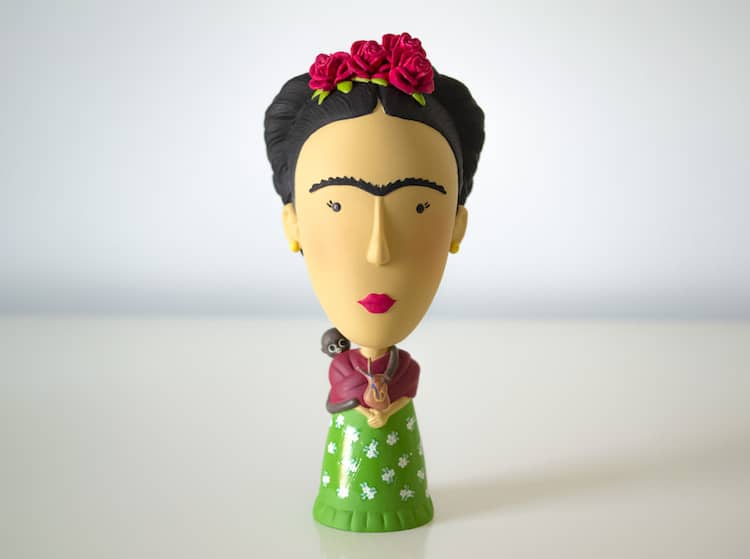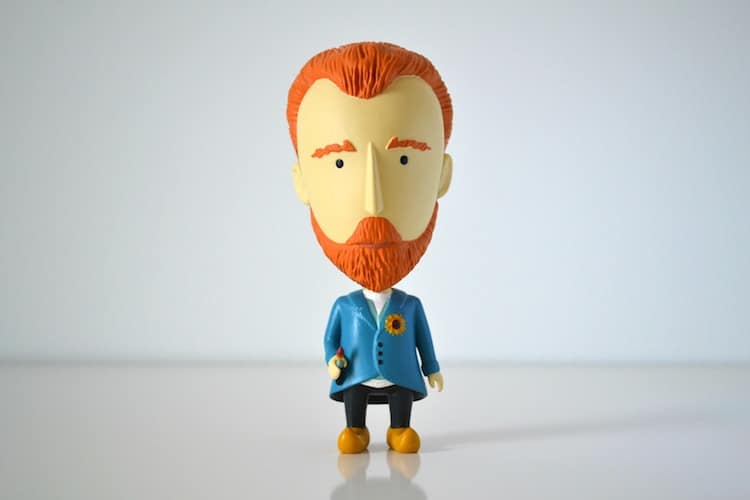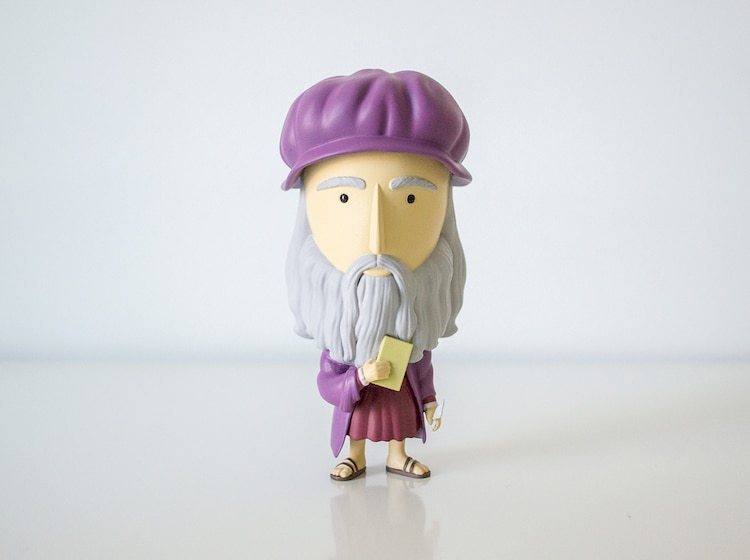 Today is Art Day: Website | Facebook | Instagram | Twitter | Kickstarter
Related Articles:
Fun Footwear to Immortalize Your Favorite Famous Artist With Every Step You Take
15+ Quirky Gifts Perfect for People Who Love Painting
15+ Creative Toys for Grown-Ups That Prove You're Never Too Old to Play
20+ Art History Accessories That Turn Everyday Objects into Masterpieces